Holding bake sales – whether at work, schools or at coffee mornings – is a great way to raise funds for the hospice. Requiring minimal planning, it's a great way to get people together, show off your baking talents, and do some good for your local community.
We're here to support you with your fundraising efforts for the hospice at every stage of planning your bake sale so that you can put the FUN into fundraising. Download our DIY pack below and find everything you need to know – ready, set, bake!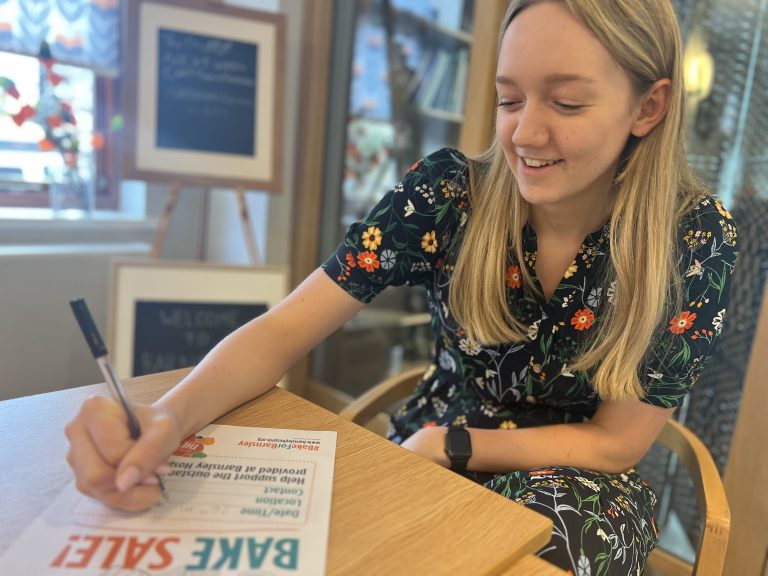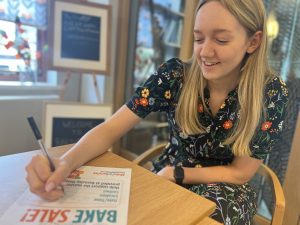 Bake Sale poster

Personalise with the details of your bake sale, print it off and display them around your office, school or local area to let people know about your event.

Shareable Graphic

Social media is a great way to spread the word and invite people to your bake sale. Download the graphic and share it alongside your event details. Don't forget to tag the hospice and use #BakeForBarnsley

Cake Tents

When offering a range of treats, it's important to label everything with the correct prices and dietary information. Print and cut out the tents, fill in the name and prices and fold to stand them up. Don't forget to tick if your bakes are vegan, vegetarian, halal or free from gluten, nuts or dairy

Barnsley Hospice Logo

If you're creating your own posters, leaflets or social media graphics, make sure to add our logo so everyone knows who you're supporting!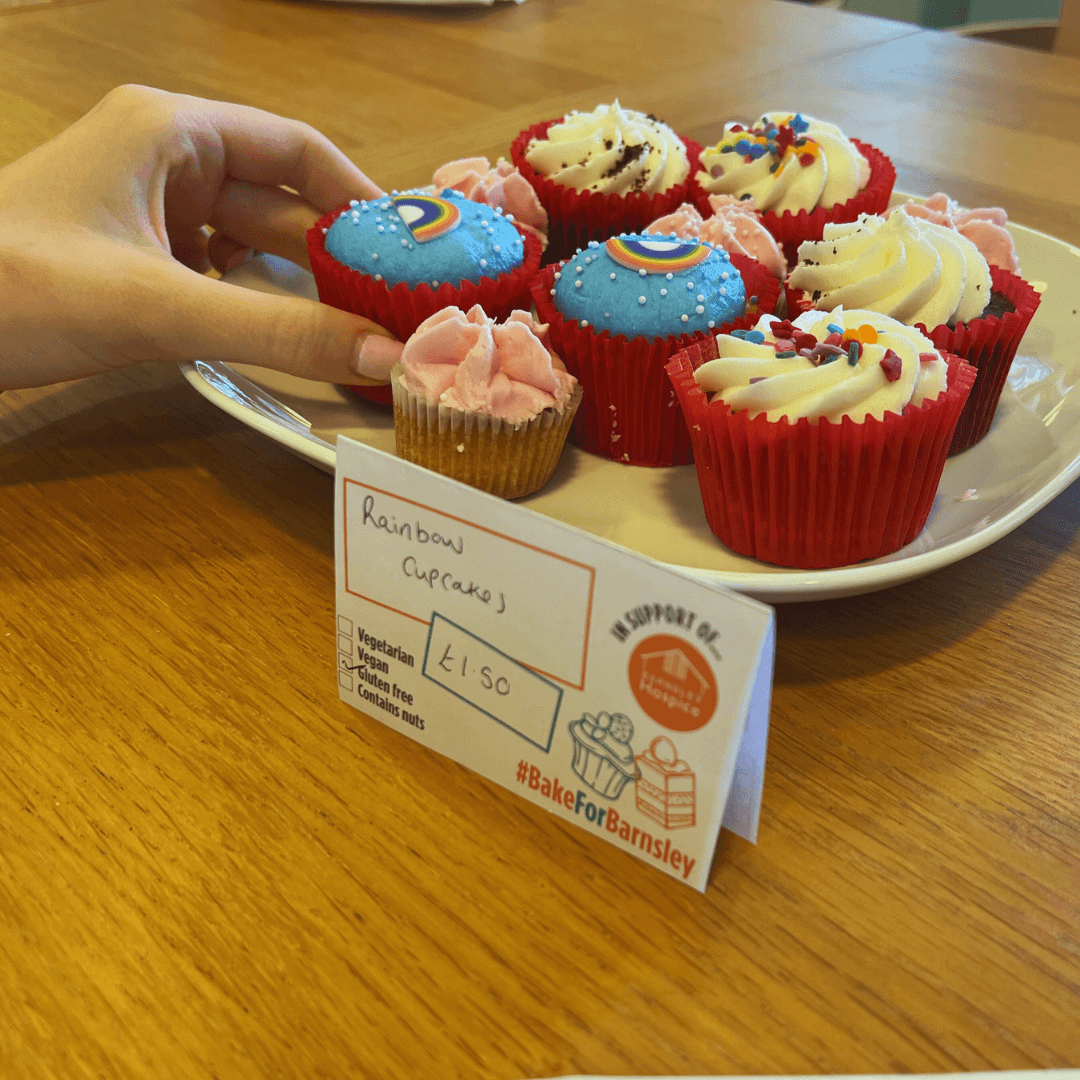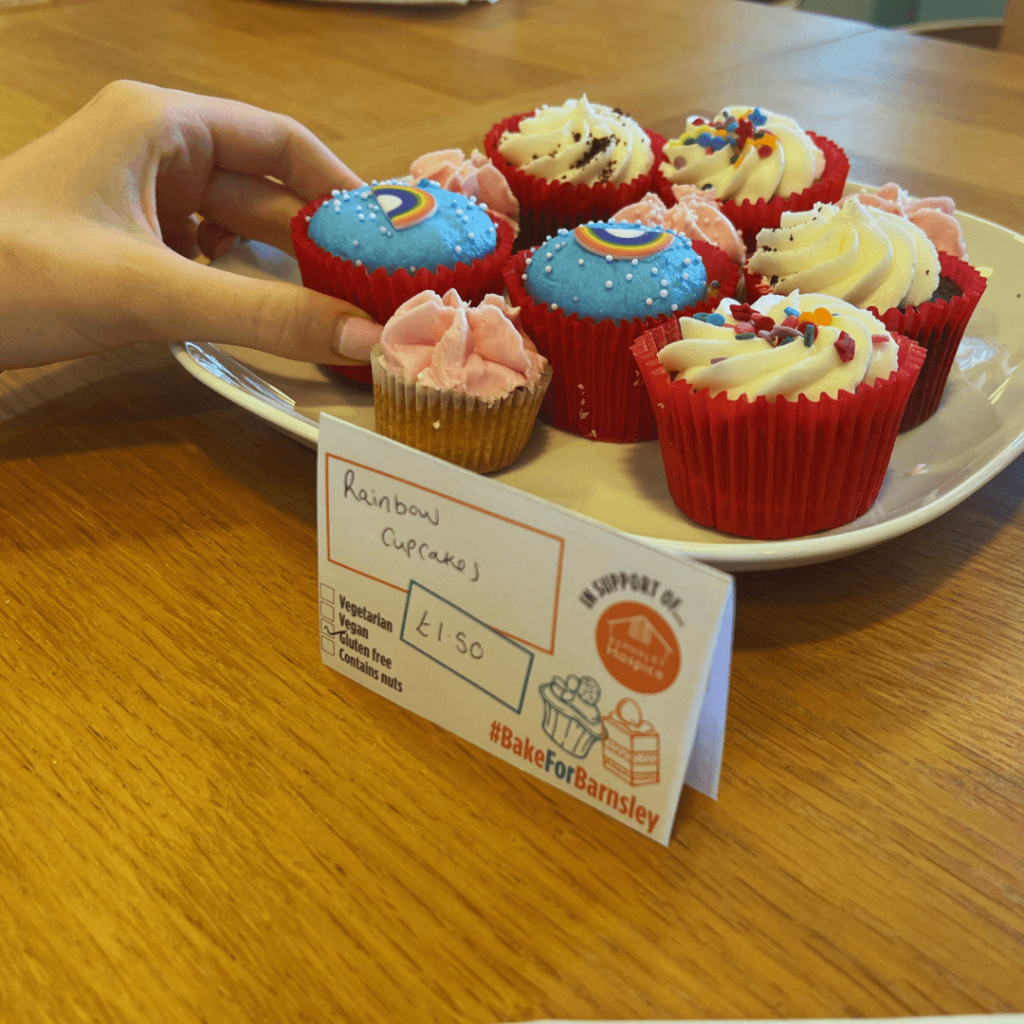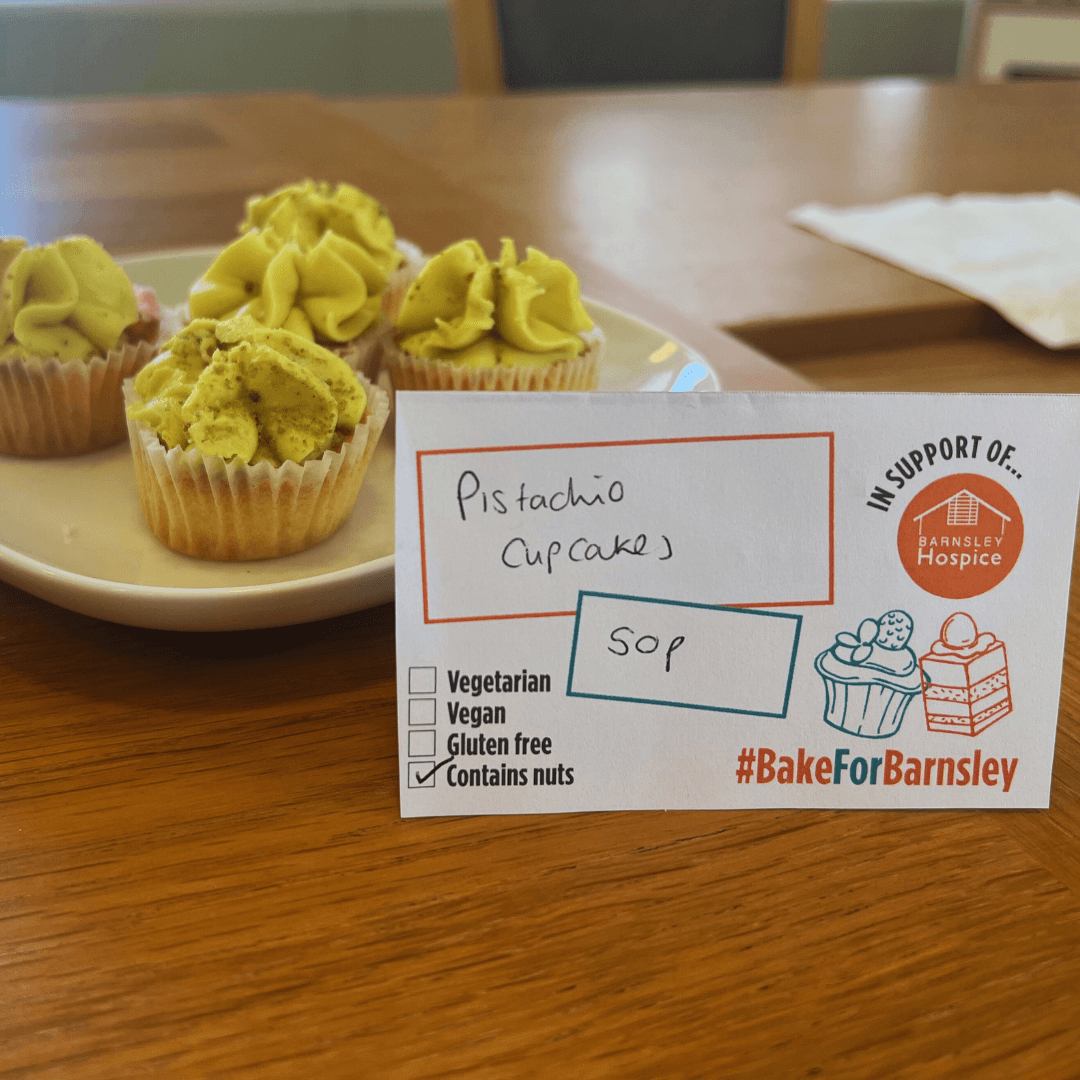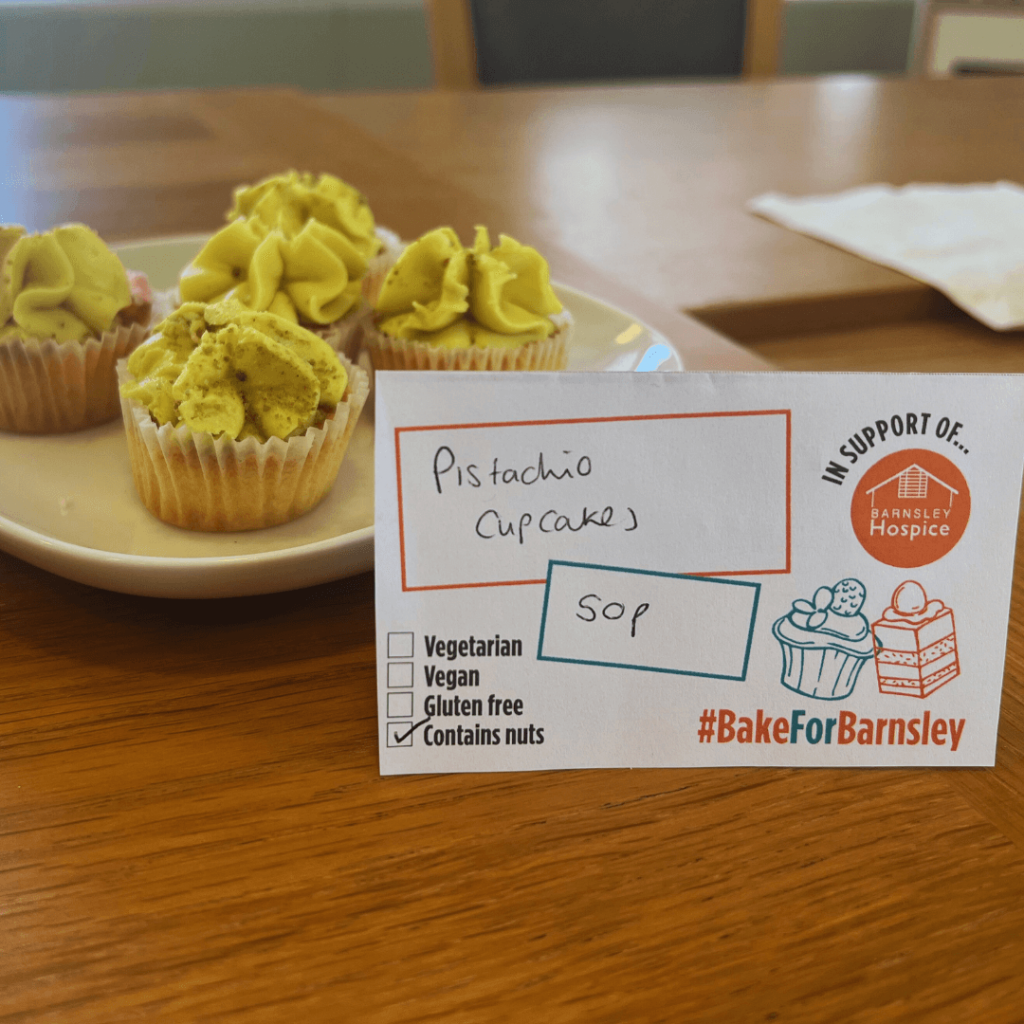 Vicky's tips for a brilliant bake sale!
To help make your upcoming bake sale as successful and stress-free as possible, our Community Relationships Manager, Vicky Stead has shared her top tips below:
Spread the word
To help make your bake sale a success, you need as many hungry customers as possible. Once your date and location are confirmed, get posters ready and display them in busy areas like notice boards or shop windows. Social media is also great for promoting a fundraising event. Make sure to tag @BarnsleyHospice and use the hashtag #BakeForBarnsley so we can see. You can use our bake sale poster template and social media graphic in the resource pack to help you with this too.
Recruit bakers
You can never have too much cake… but there is such thing as not enough! You don't want to run out of treats right away, so recruit friends, family or co-workers to get baking. Work together to avoid making the same thing, so you have a wide range of treats for people to choose from.
Decorate your space
If your stall is going to be set up in a busy location, you need to make sure people are going to see it. Think about how you can utilise your space using banners, balloons and more. You can print and make your own Barnsley Hospice banner using the DIY pack.
Bake for everyone
It's important to ensure your bake stall is catering to everyone, and no one is left without anything to buy. Look for baking alternatives that are vegan or halal, and ensure any bakes that are dairy, gluten or nut free are free from contamination and labelled correctly. You can use our cake tents to tick which of your bakes are suitable for different dietary requirements.
Keep your pricing simple
Keep your pricing simple to avoid confusion for both those buying and selling. If possible, keep all your treats at the same price. If you have any bigger bakes, keep the prices rounded such as £1, £2, or £5 and make sure the prices are clear for each.
Takeaway treats
Not everyone will want to eat their purchases immediately. Grab some bags, napkins or boxes for people to wrap cakes up and take them home- they may also buy more this way too!
Give it a theme
If your bake sale falls in line with a holiday like Easter, Halloween or Christmas, consider holding a themed event. You could also turn this into a competition to encourage more bakes to sell.
When and where?
Think carefully about the timing and location of your bake sale, and if it's the most efficient time to raise funds. For example, if you're holding it in an office, avoid setting it up early in the morning or evening when people will be leaving. Lunchtimes and early afternoon tend to be the most successful and people will be more likely to spend more.
Have fun!
Most importantly, have fun and enjoy yourselves! Our fundraising team are on hand to support you with your efforts and would love to hear from you if you're planning an upcoming event. To get in touch call 01226 244 244 or email fundraising@barnsley-hospice.org.
Don't forget to share and tag us in your event posts and use #BakeForBarnsley!