Organising a fundraiser for Barnsley Hospice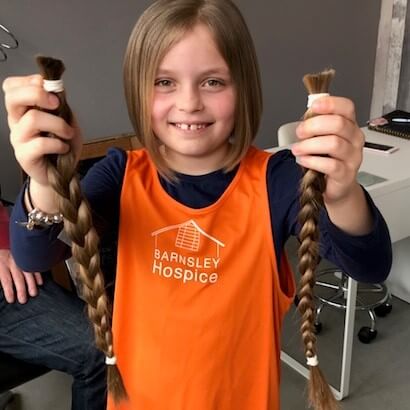 We're very grateful to all the amazing individuals, groups, pubs, clubs, teams and venues who organise their own fundraising activities to support the hospice!
As a charity, we rely on our supporters to cover the costs of delivering free specialist care for patients and families. Read more about how we are funded.
If you'd like to support us, please see information and resources below and use the contact form to get in touch or call our fundraising team on 01226 244 244 or fundraising@barnsley-hospice.org. You can donate any money you've already raised via our secure, online donation form today
Thank you.
(pictured, Sophie's sponsored snip!)
Fundraising Pack
We have put together a fundraising pack, containing everything you need to make your fundraiser a success! In this downloadable pack, you can find a sponsorship form, customisable posters to advertise your fundraiser, bunting and a logo to let people know you are supporting Barnsley Hospice. If you require a printed version, email us at fundraising@barnsley-hospice.org.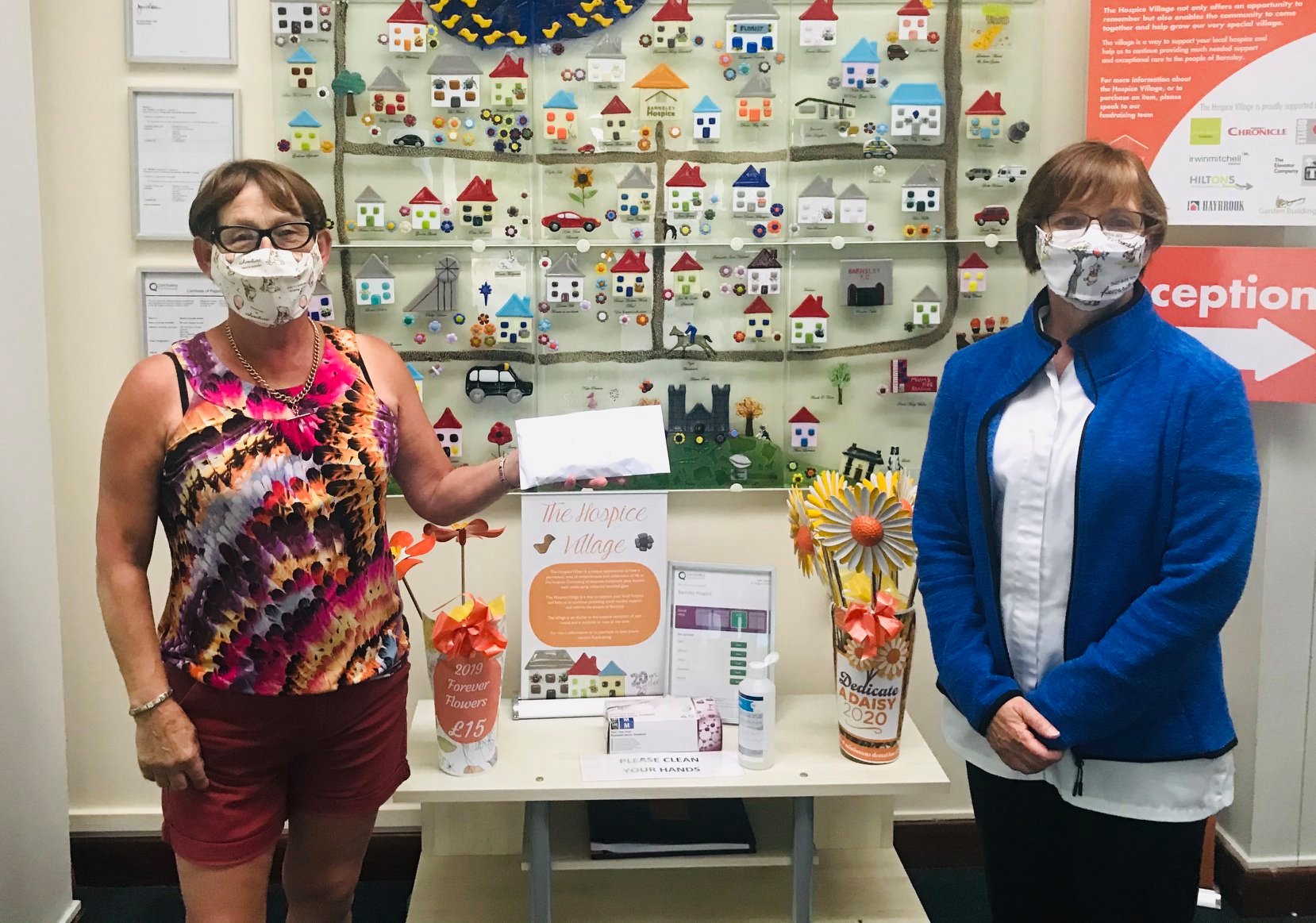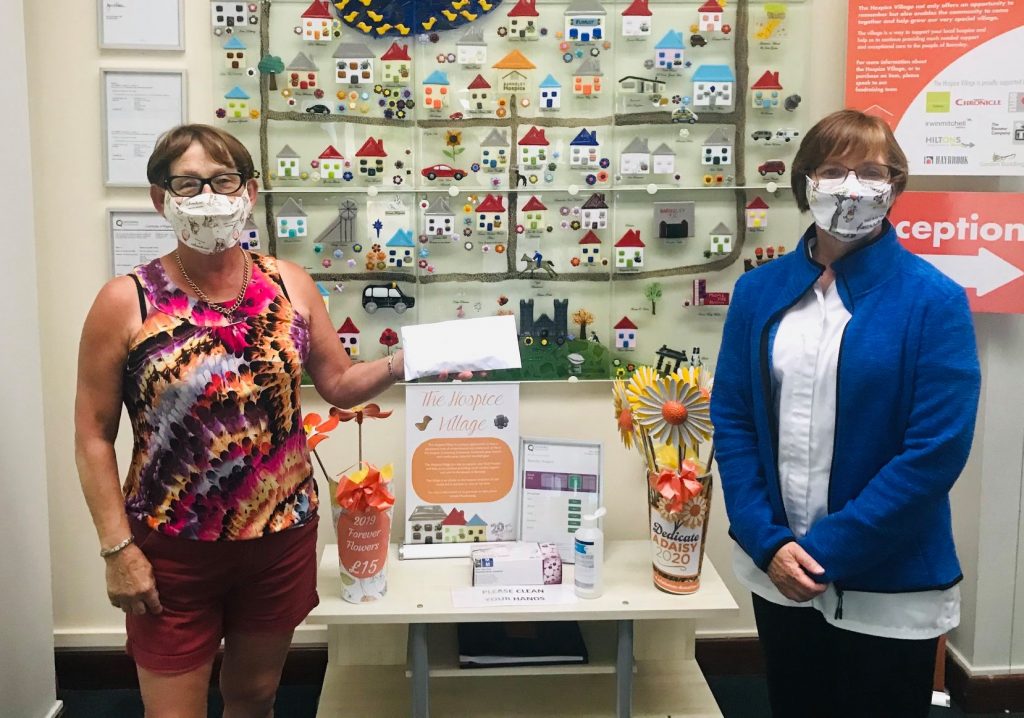 Doing the 3 Peaks for the Barnsley Hospice was an amazing experience; the scenery & the satisfaction of completing it is something I will never forget.
Gavin Coles
"What better motivation than to raise some funds for Barnsley Hospice?… I am in awe of, and have enormous respect for the vital work they do, particularly during the challenges of the past two years."
Emily Hirst
"We are raising money in memory of our friend's daughter. She was fortunate to have spent some time at the hospice and was looked after with such care and dignity. Our friend can't thank the hospice enough for taking care of her."
Janet and Jocelyn
"Barnsley Hospice has supported many of my family and friends. It brings the community closer together, and gives the town the fighting spirit to continue to raise funds for the amazing work it does, every single day."
Naomi Crookes
"Barnsley Hospice is a great local charity that we feel proud to support."
Gordon Bird, Mellors News
Doing the Yorkshire Three Peaks was a fantastic life experience and adventure. It was hard – I was certainly glad I trained in the run-up – but it was all so worth it! The sense of achievement was off the scale, and I raised an incredible amount for the wonderful Barnsley Hospice.
Simon Atkinson
"My mum spent the last three weeks of her 97-year life in the hospice. In the ensuing years I have personally, and through my running club Barnsley Harriers, raised thousands for the hospice. In some small way, I hope I have repaid all the kindness, care and consideration my mum received."
Ian Meade
Frequently Asked Questions
Here are answers to some of the questions we are asked most, if you have a different query, just get in touch! Call 01226 244 244 or email: fundraising@barnsley-hospice.org.
How do I send you the money I have raised for the hospice?
You can donate the money you've raised using the Make a Donation form on this website. It's quick, easy a secure and we'll send you an acknowledgement of your donation. You can also call in to our reception to drop off cash or cheques made payable to Barnsley Hospice. You can also post cheques to Fundraising, Barnsley Hospice, Church Street, Barnsley, South Yorkshire, S75 2RL. Call 01226 244 244 with any queries.
Will someone from the hospice come to our fundraiser?
We try our very best to arrange for a hospice representative to attend any event we are invited to, but we cannot always guarantee this. Let us know all about your event and ask if you'd like someone to attend by completing our fundraising contact form here or get in touch on 01226 244 244 or fundraising@barnsley-hospice.org.
How do I set up a JustGiving page for my hospice fundraiser?
This is a really good way to promote your event and collect donations. It's easy to set up your own JustGiving account, create an event page and connect it to our charity account – just search 'Barnsley Hospice'. The money you collect on JustGiving comes to us directly, so there is nothing more for you to do. Here is our 'how to' guide. You can use other online giving platforms too, but JustGiving is the one we recommend.
Will you help me to plan and organise my event?
Unfortunately, we are not able to get involved in organising your independent event. But, we are always here to offer advice and support. We also have downloadable resources available via our website, plus you can request a fundraising bundle – banner, balloons, bucket. See our own hospice-organised events and fundraisers on our Events page.
Do I have to tell you I am planning to fundraise for you?
It's great to hear about your fundraiser beforehand if possible. This helps us to offer any support in the run up, and say thank you for your efforts. You can let us know by completing our fundraising contact form on this page or email us on fundraising@barnsley-hospice.org or call 01226 244 244. If you've already done your fundraiser, no worries at all though. We'd love to hear from you now and receive your donation.
Can I have a Barnsley Hospice T-shirt?
To request a t-shirt or two and ask for any other resources such as a collection bucket/ tin and orange hospice balloons, please complete our fundraising contact form below, or get in touch on 01226 244 244 or fundraising@barnsley-hosice.org. We are generally able to provide a couple of t-shirts for your fundraiser and if you'd like more we ask for a £5 donation for each extra t-shirt to help cover costs.
Can I have a Barnsley Hospice running vest?
Everyone who registers with us to enter a sponsored running event in aid of the hospice is automatically given a bright orange hospice vest. Please get in touch with any queries on 01226 244 244 or fundraising@barnsley-hospice.org
Can I have some hospice display materials for my event?
You can request a fundraising bundle in support of your event which may include a banner, balloons and collection bucket and/or tin. Use the contact form below if interested in these items or call 01226 244 244 fundraising@barnsley-hospice.org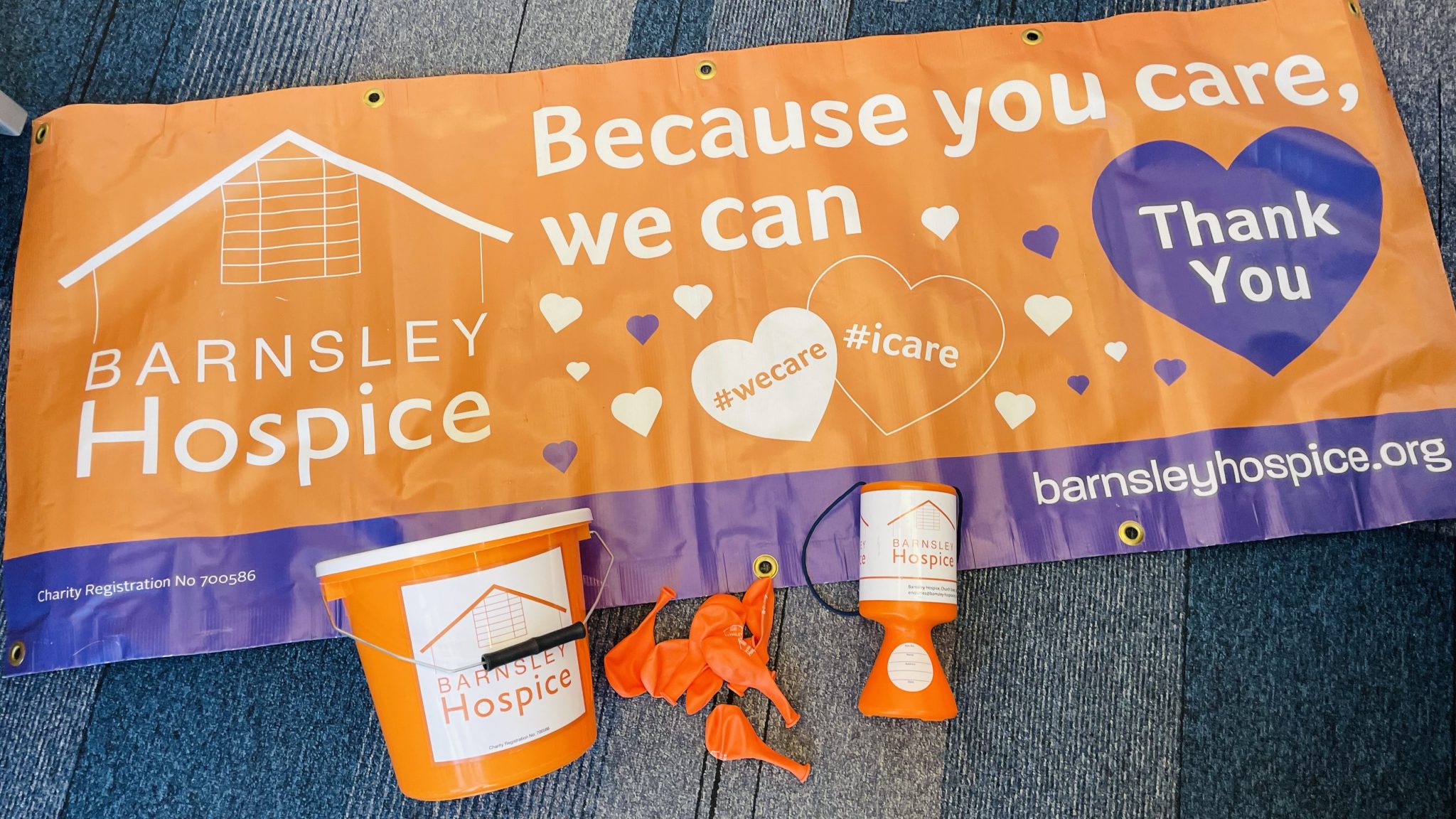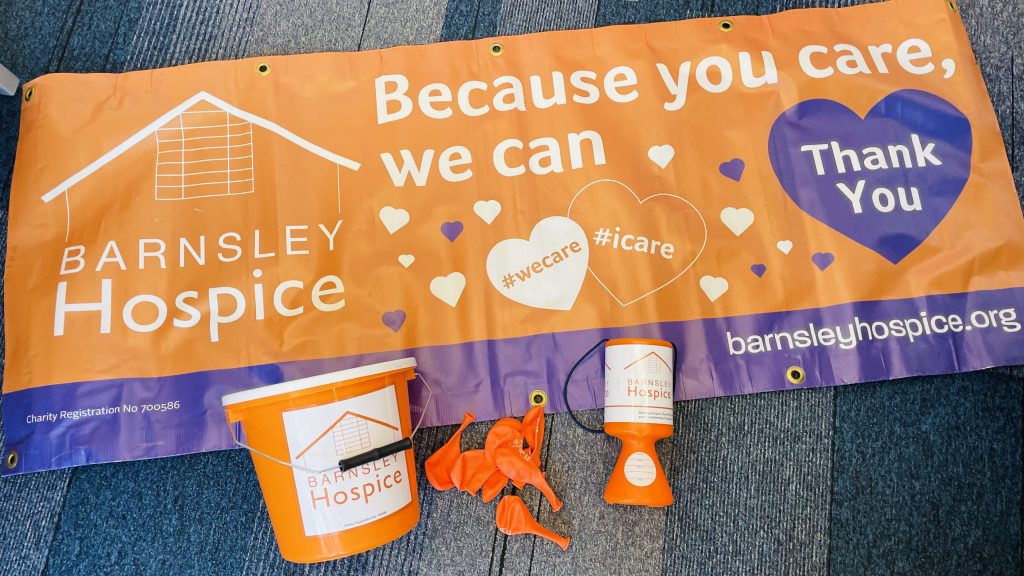 Can I have a letter to say you are aware of my fundraiser?
A 'letter of authorisation' may be useful if you are asking companies for things such as raffle prizes to aid your fundraising. We are more than happy to supply a letter to acknowledge we are aware of your fundraising. You can request a letter by completing our fundraising contact form below or email us on fundraising@barnsley-hospice.org or call 01226 244 244.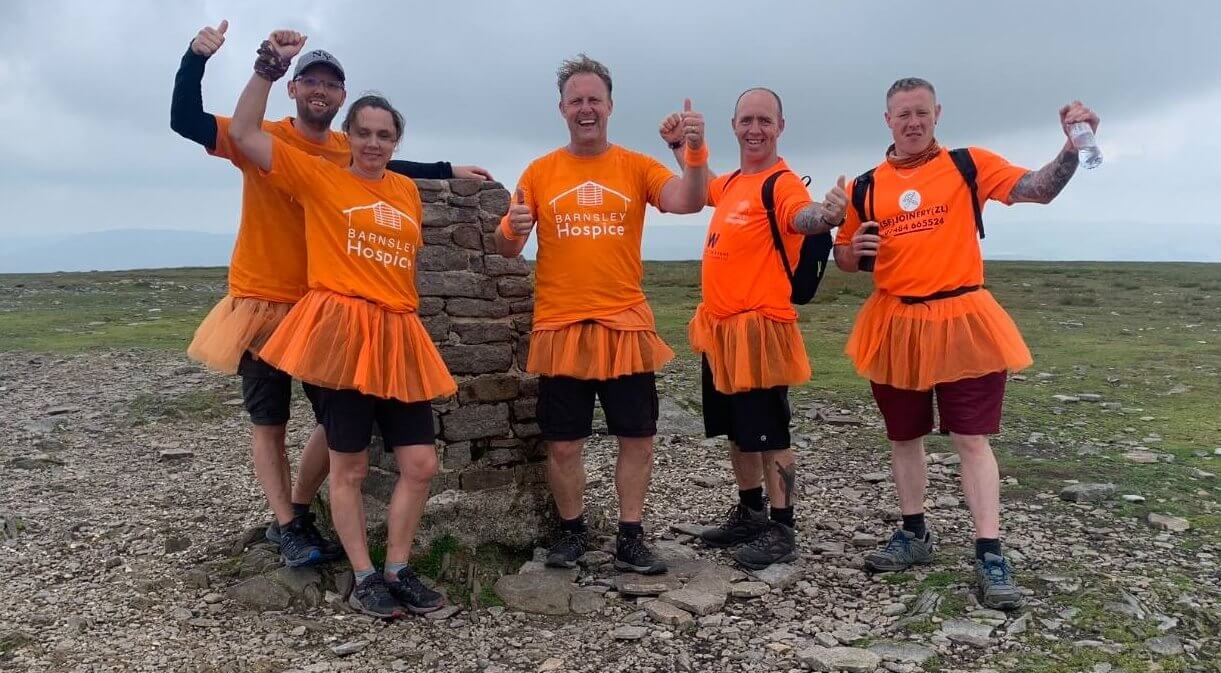 Please use the Contact Form below to tell us about your fundraiser. We look forward to hearing from you.
Tell us about your fundraiser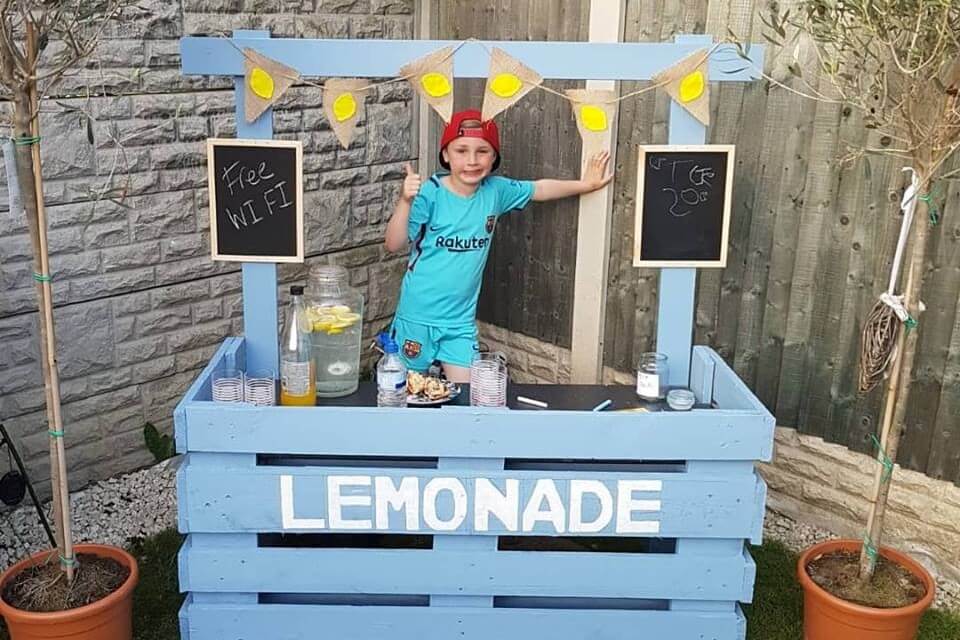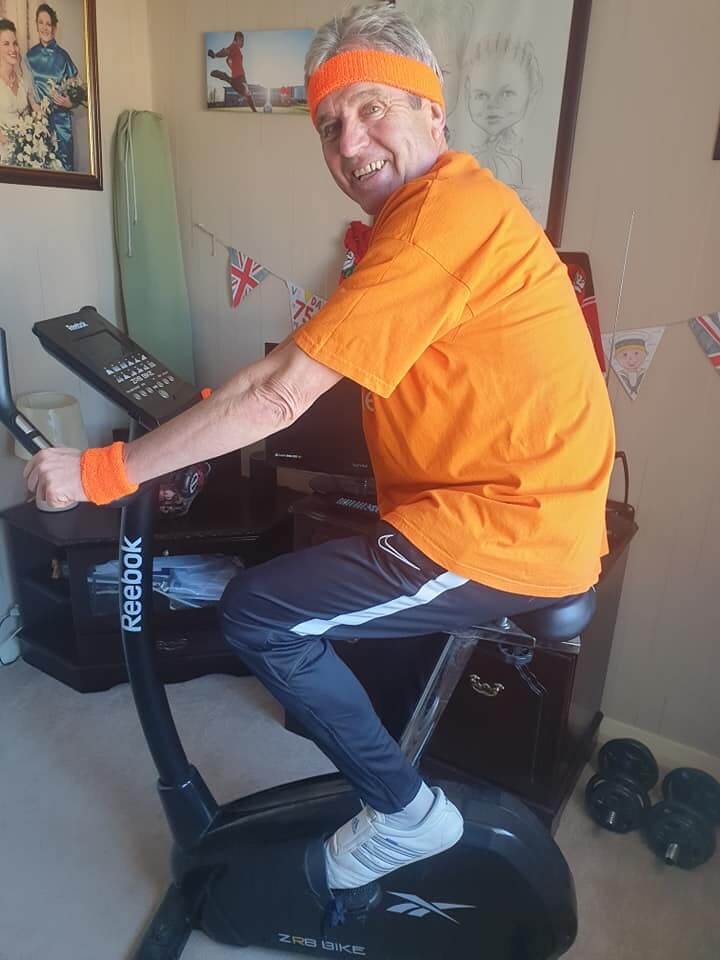 Please also see our corporate fundraising and schools pages for more about fundraising at work and school.
Don't forget to connect on social media! Here's a sneak peek into our Facebook page: