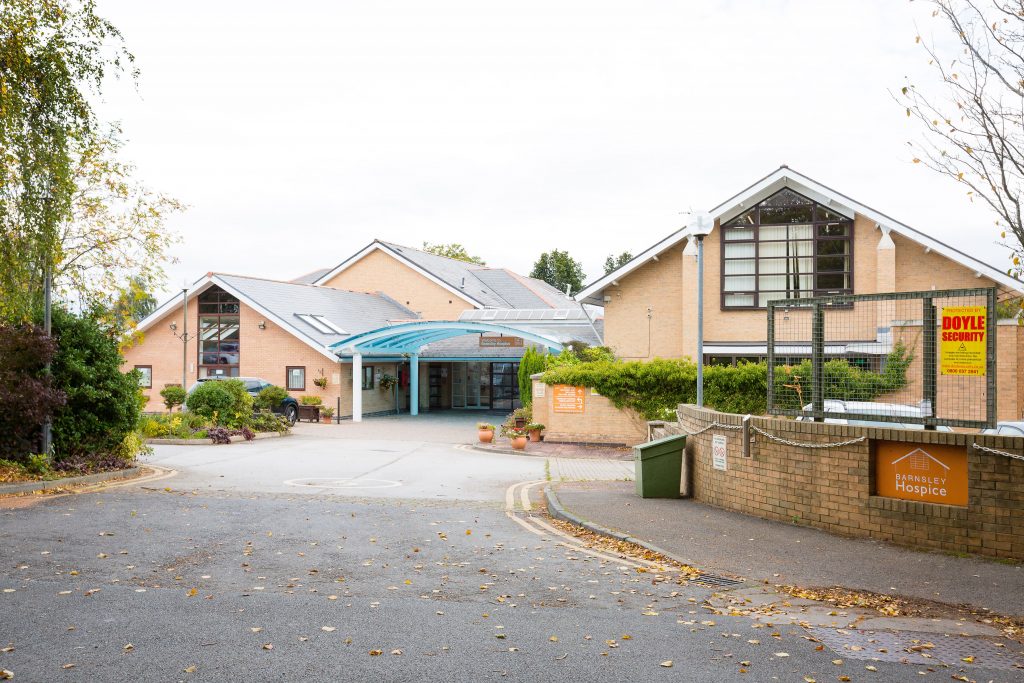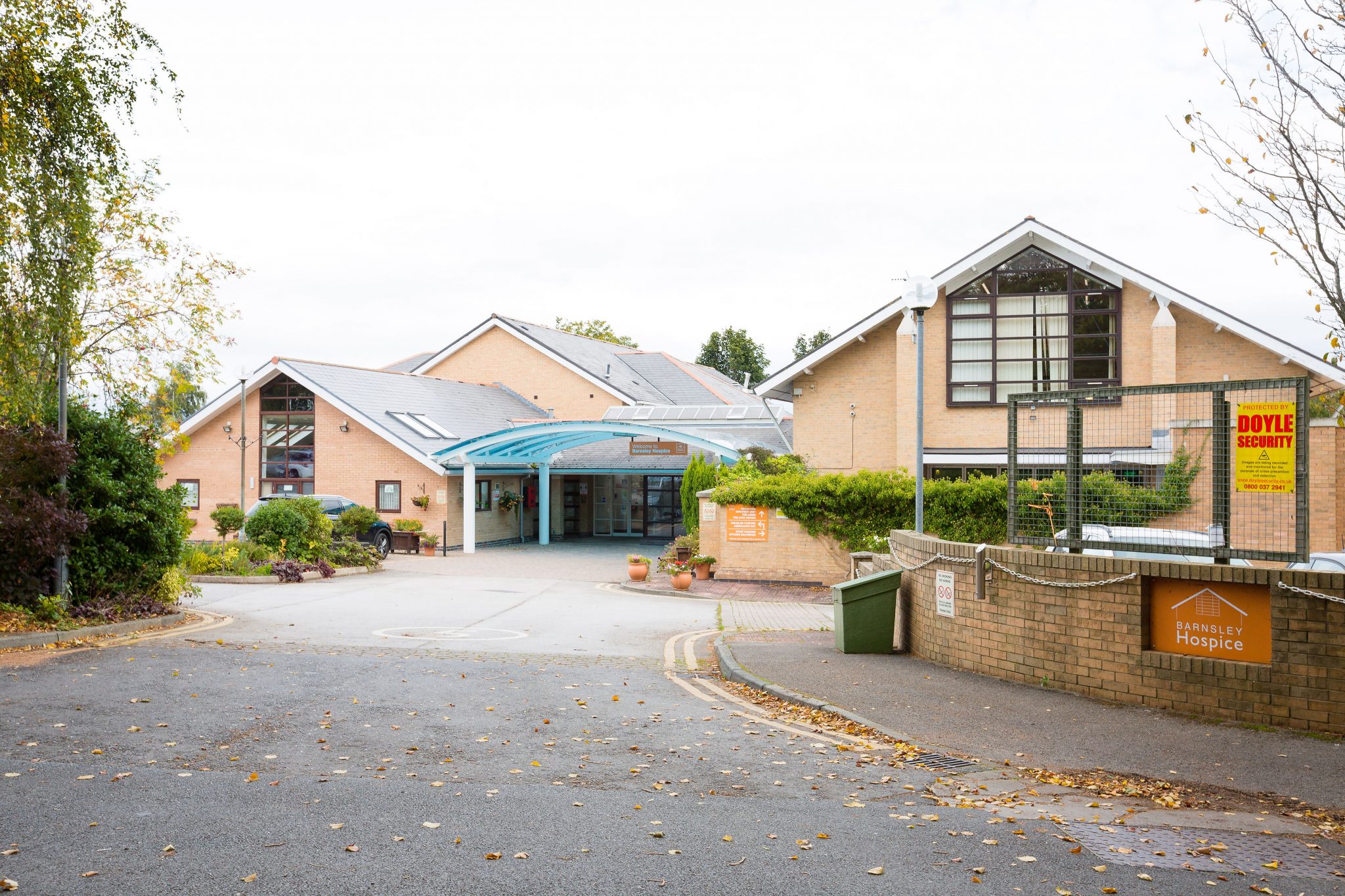 Barnsley Hospice is based in Church Street, Barnsley, S75 2RL, opposite St Thomas' church, Gawber. Please see our map here. We have a free car park for patients and families. Please call 01226 244244 or email enquiries@barnsley-hospice.org.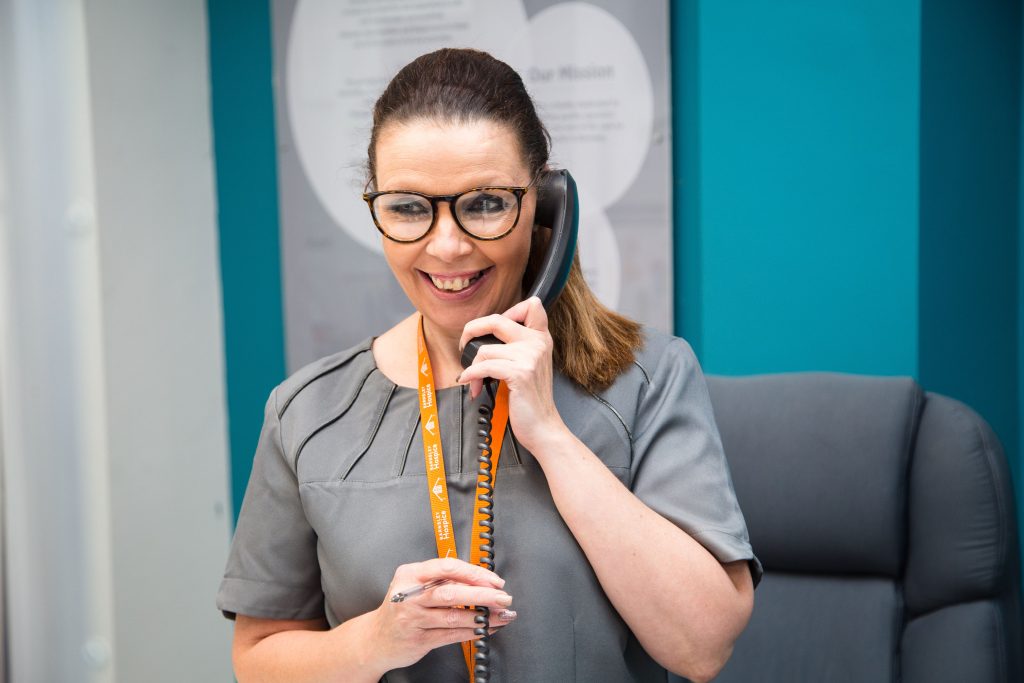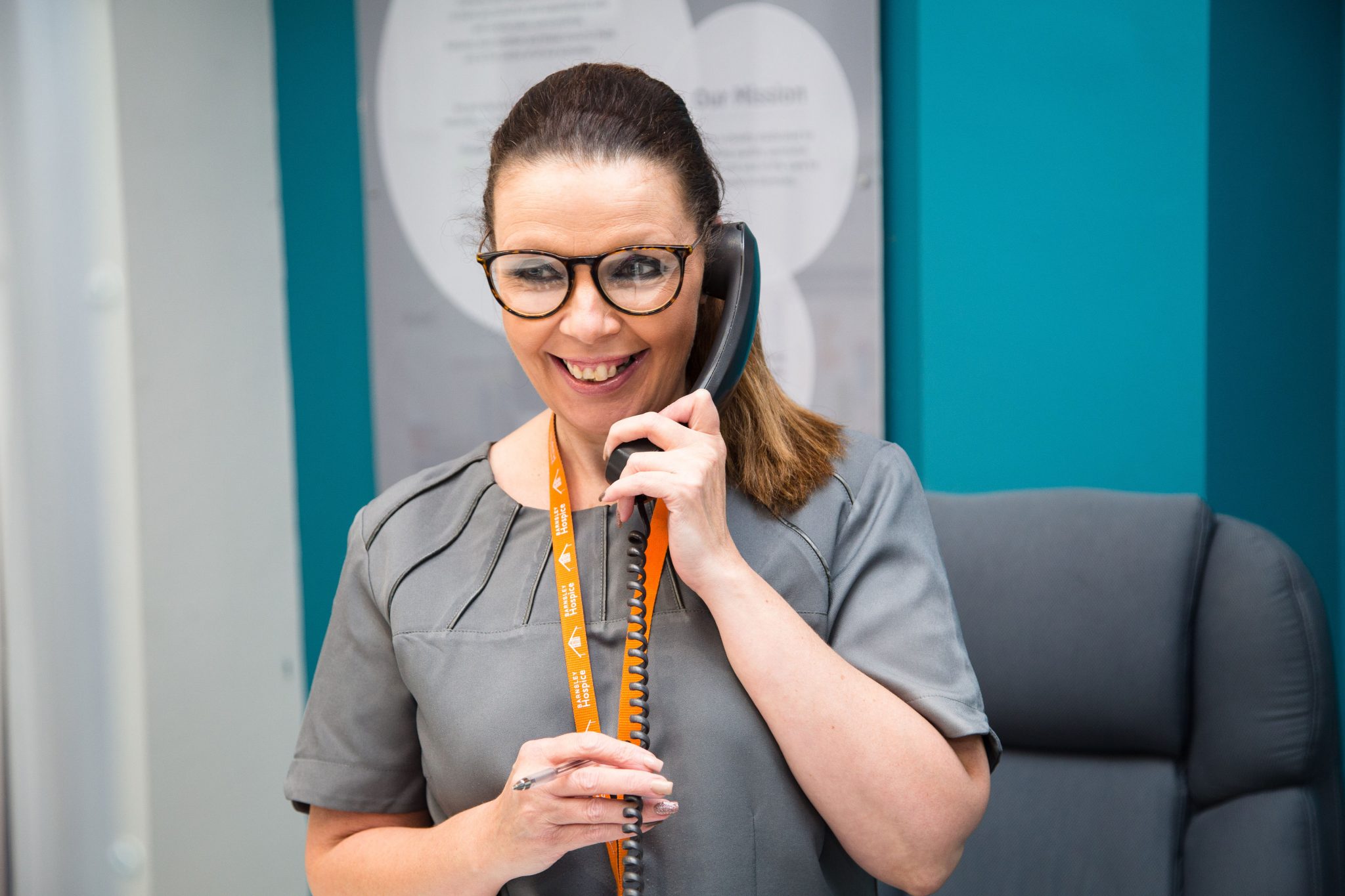 Welcome to Barnsley Hospice
You are welcome to visit the hospice but please be aware precautions against the spread of coronoavirus remain in place. Thank you for your patience. Contact us with any queries at all on 01226 244244.
Precautions against the spread of coronovirus
All patients and families will be contacted directly to clarify how our Covid-19 procedures will affect them personally at the hospice. But please also see below an overview of on-going infection control measures:
All visitors are required to wear masks at all times in the hospice – further medical-grade PPE will also be supplied when entering our Inpatient Unit
All visitors to our Inpatient Unit are required to carry out a lateral flow test before visiting – these are widely available from pharmacies (* please see below for more details)
All visitors will be asked to take a forehead temperature check on arrival at the hospice too, as an extra precaution
Visits to our Inpatient Unit will be managed carefully with some limits on numbers of visitors and lengths of time. In most cases a patient will be allowed three visitors a day; for patients receiving end-of-life care, more visitors may be allowed but no more than three at a time. Young children of a patient are NOT included in the three-visitor limit. For patients nearing the end of life, it may still be possible to arrange for a loved one to stay in the hospice beside them over night
All staff and volunteers will continue to wear face masks and undertake regular Covid-19 testing
The hospice will continue to carry out stringent sanitation procedures.
Please take a lateral flow test
To help ensure the safety of our patients, staff and volunteers, we kindly ask that all visitors to our Inpatient Unit provide a negative lateral flow test from the day of your visit. We encourage you to take your test before you arrive at the hospice, but if this is not possible our reception team will provide you with one instead. Please be aware that if you take your test when you arrive at the hospice, you must be prepared to wait 30 minutes for the result. Thank you for helping us to maintain a safe environment at the hospice.
For further information about our coronavirus precautions see here.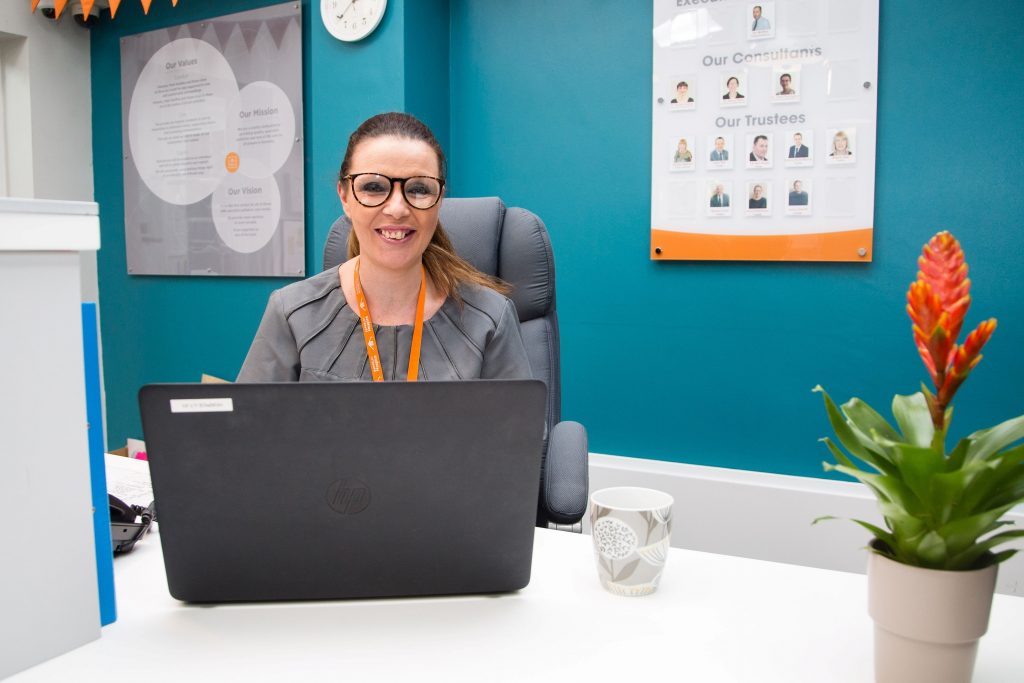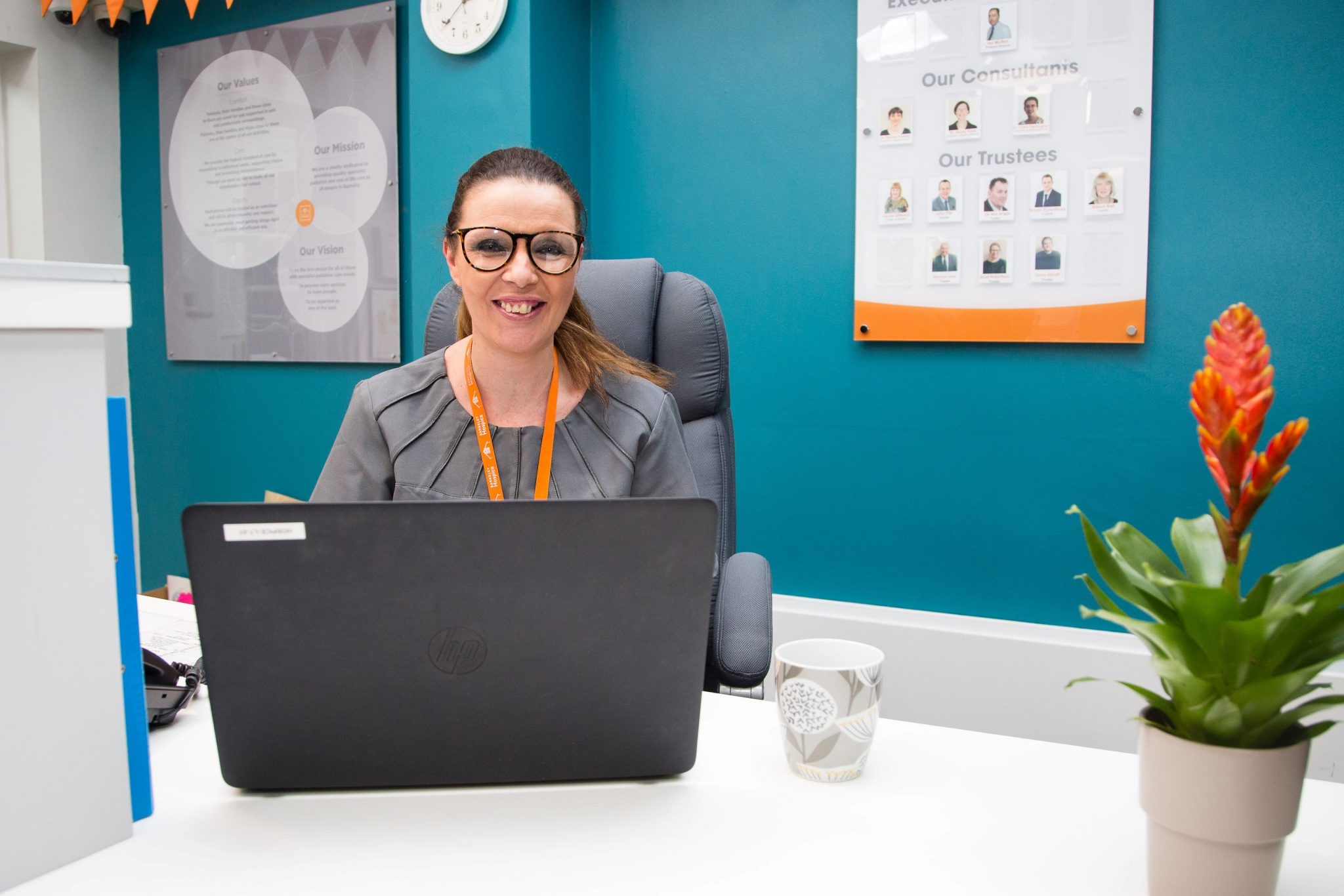 Fundraisers and Supporters
Our reception is open Monday to Sunday 9am – 5pm. Please call in with any donations, to pick up any resources or make any queries at all between those hours (ideally on week days) or call 01226 244244. Thank you.
Accessability
Our hospice is accessible to wheelchair users with disabled facilities in all areas. If you have a physical, sensory or neurological impairment which may affect your ability to visit us or access our services, please talk to the person leading your care or call on 01226 244244 and we will do everything we can help. Accessability is extremely important to us, and something we are striving to improve.
No smoking
Barnsley Hospice has a no smoking and no vaping policy across its building, entrance area and gardens. We have a small smoking area reserved for patients if required. Please ask on arrival.
Any queries?
Please contact the hospice reception desk to discuss visiting arrangements and any other queries on 01226 244244.