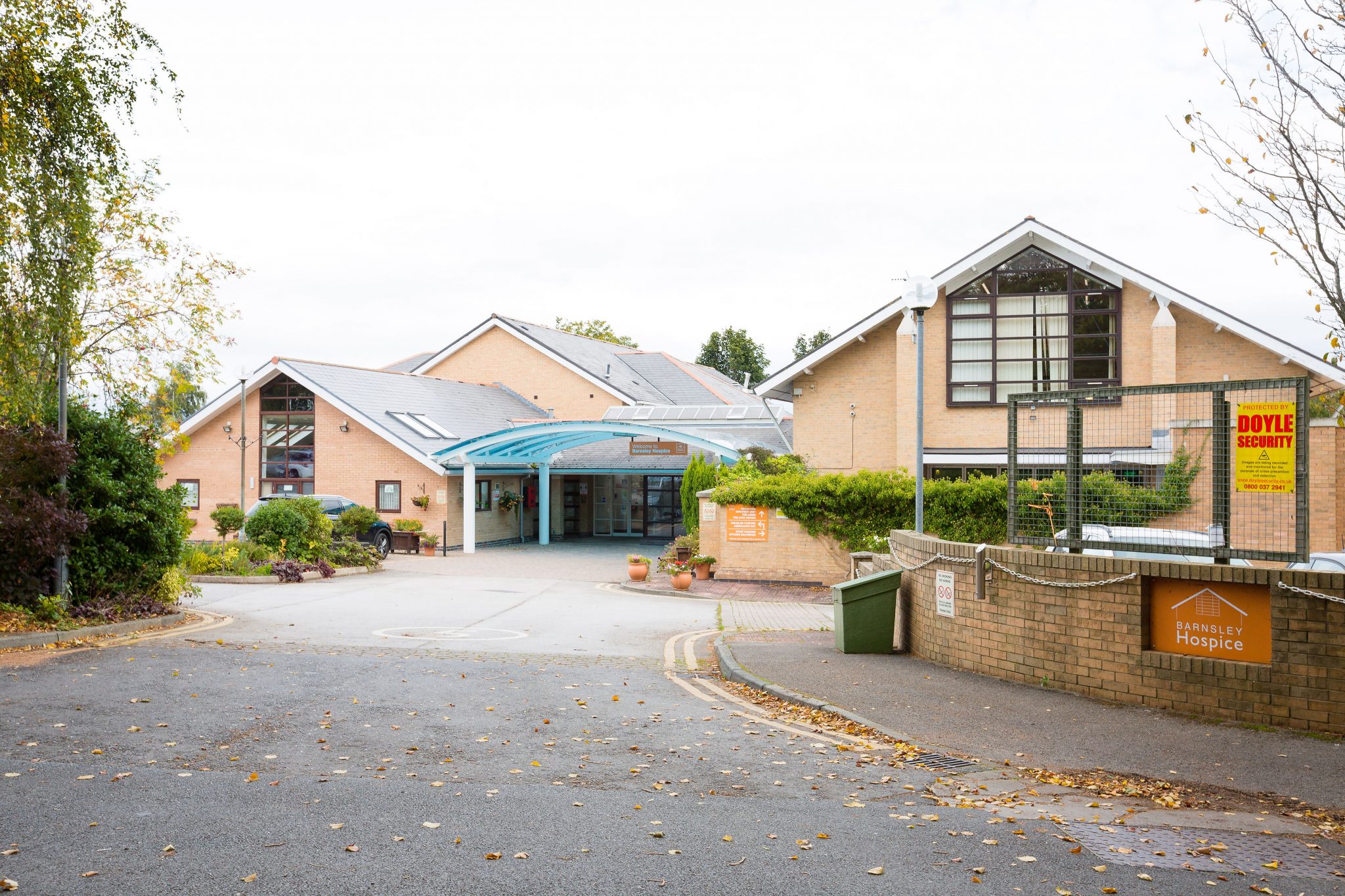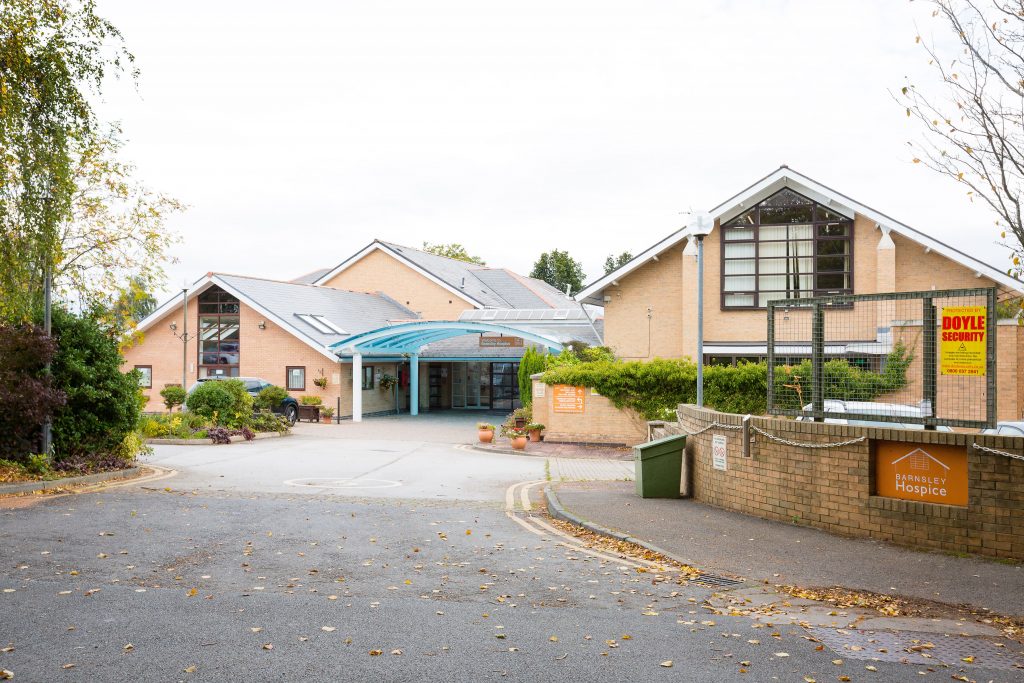 Barnsley Hospice is based in Church Street, Barnsley, S75 2RL, opposite St Thomas' church, Gawber. Please see our map here. We have a free car park for patients and families. Please call 01226 244244 or email enquiries@barnsley-hospice.org.
Visiting patients at Barnsley Hospice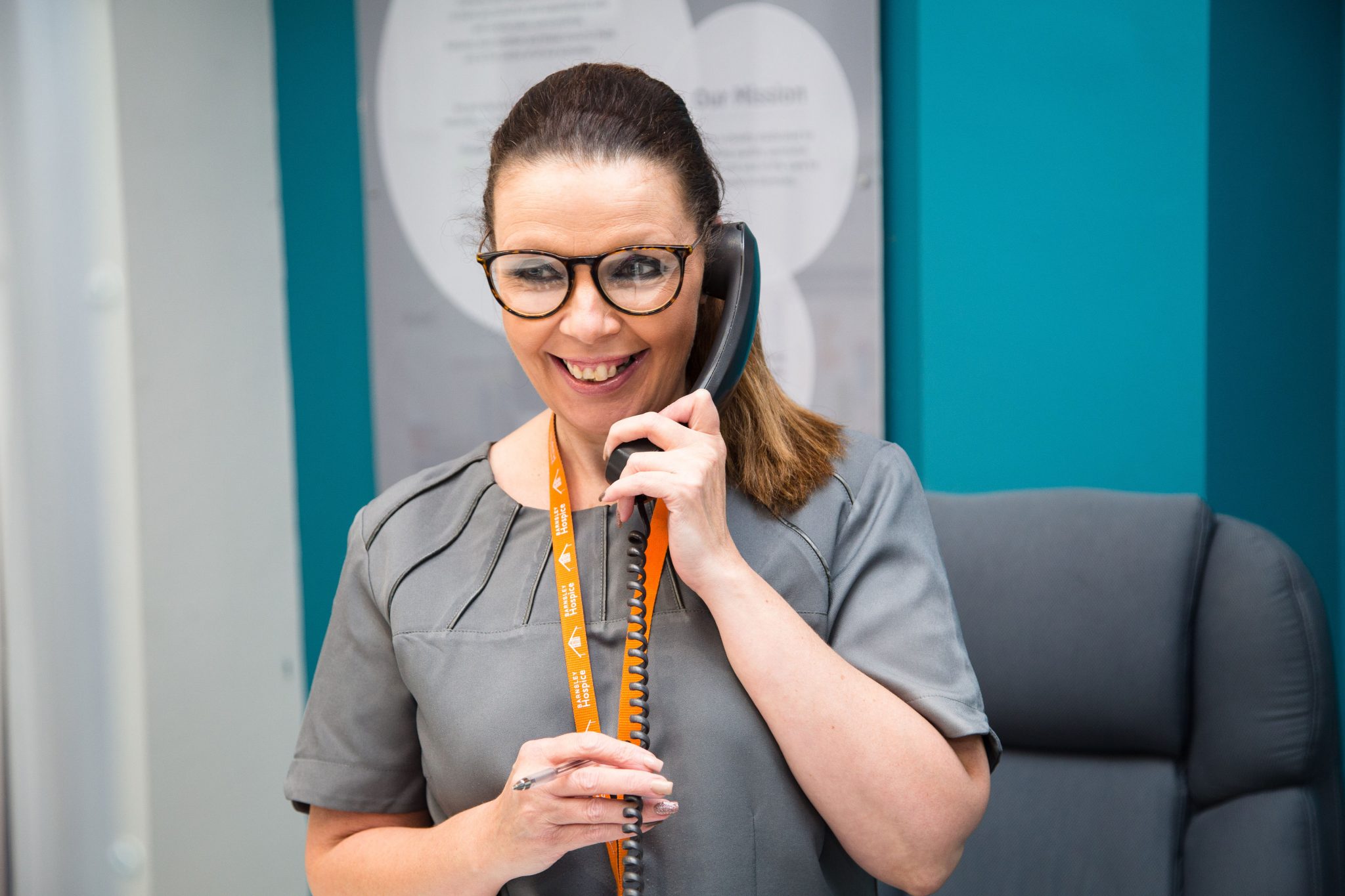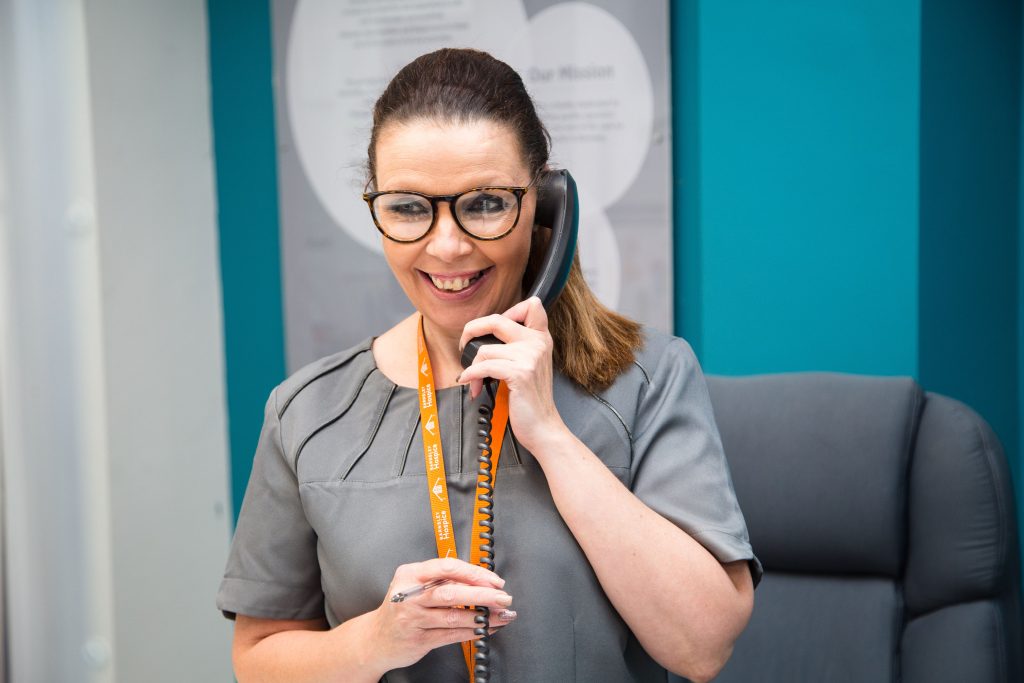 The health, safety and wellbeing of our patients, their families, our staff and volunteers remain our absolute priority, and like all health organisations, we will continue to do all we can to protect patients, visitors, staff, and volunteers as we live alongside Coronavirus.
We are enabling as many visits to the hospice as possible, recognising the importance of maintaining connections with family and friends. However, we need to keep our staff, volunteers and patients safe, and our visiting policy reflects the current UK government advice for health and care services to reduce the spread of COVID-19.
Before visiting, visitors have no requirement to take a Lateral Flow Device (LFD) test. However, hospice staff will ask you to confirm that you have no symptoms of COVID-19 before you enter the Inpatient Unit.
Please help us keep the hospice a safe environment and help to avoid catching or spreading germs. You can help to stop the spread of any germs by:
catching your cough or sneeze in a tissue – bin used tissues straight away
washing your hands often with soap and water, especially after coughing or sneezing (use a sanitiser gel if soap and water are unavailable)
not touching your eyes, nose, mouth or mask if your hands are not clean
wearing a face mask/shield in the hospice and other more crowded and less ventilated public spaces
Staff and volunteers caring for patients will continue to self-administer LFD tests twice a week under government advice to health and social care. If they become positive, they will isolate for a minimum of 5 days if negative on LFD testing on both days 5 and 6 (24 hours apart). They will refrain from working for up to 10 days or until their test is negative. A risk assessment will also be considered, and for the most vulnerable patients, we will do all we can to not expose them to anyone who may have been recently exposed to COVID-19.
Routine patient testing is also being undertaken to protect everyone accessing the Inpatient Unit, including staff, volunteers, and patients. For patients, a test will be undertaken on the first day of admission, and additional tests will be conducted if they develop symptoms. These tests will guide their medical assessment and treatment plan.
Summary
Each patient can have 3 visitors at any one time.
Visitors will be required to wear a face mask throughout their visit to the hospice. If a medical condition means the visitor is exempt, we will provide a face shield. A mask/shield must be worn for the entirety of your visit.
Drinks and snacks are available to purchase from the Lounge.
'Virtual' visiting can be arranged to reduce the number of people in the building; electronic devices and support will be provided.
We want your visit to be safe and enjoyable for you and the patient, so please let us know what more we can do to achieve this aim. Your feedback matters to us, so please fill in a comment card or speak to a staff member. Thank you.
Click here to read our full Visiting Policy.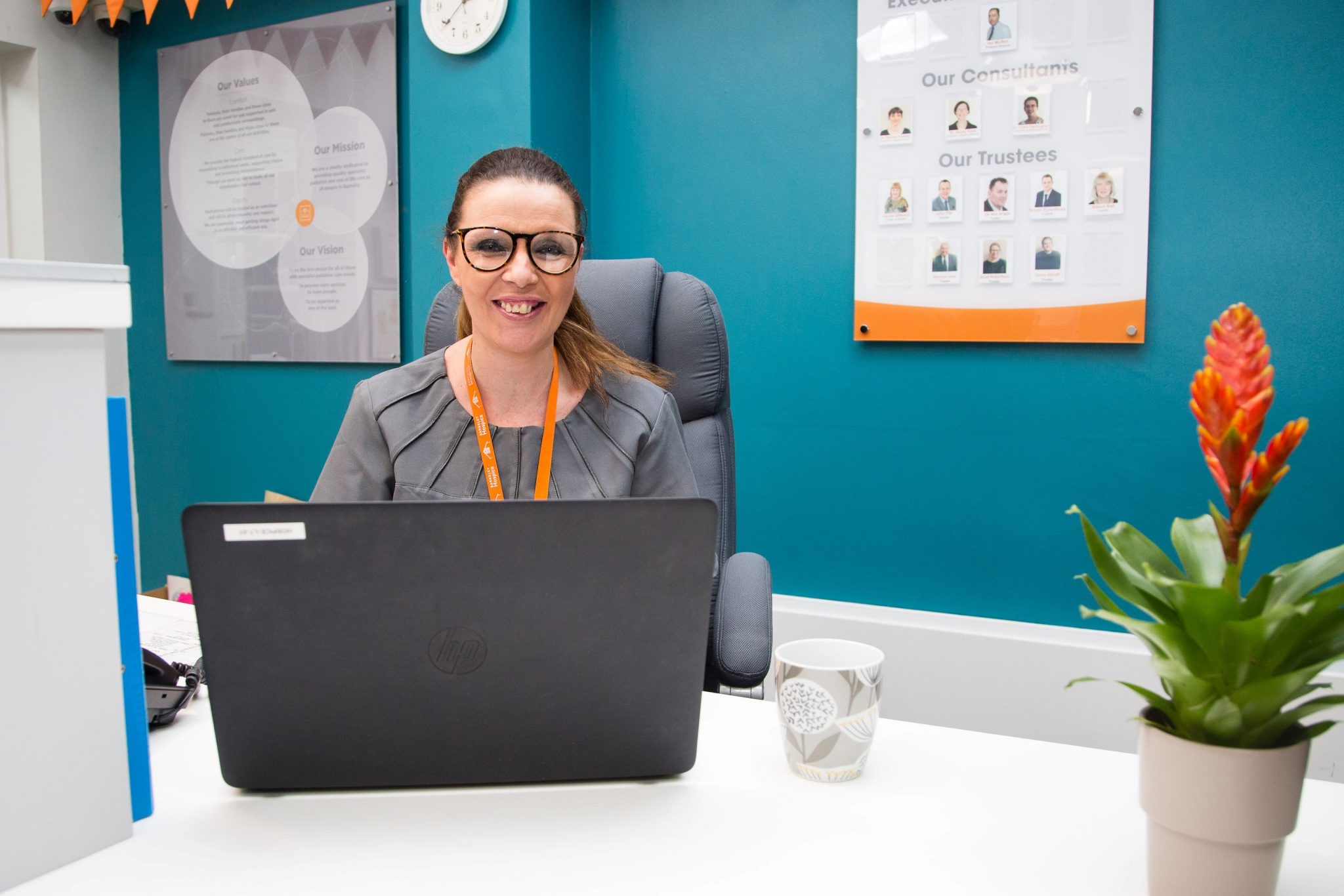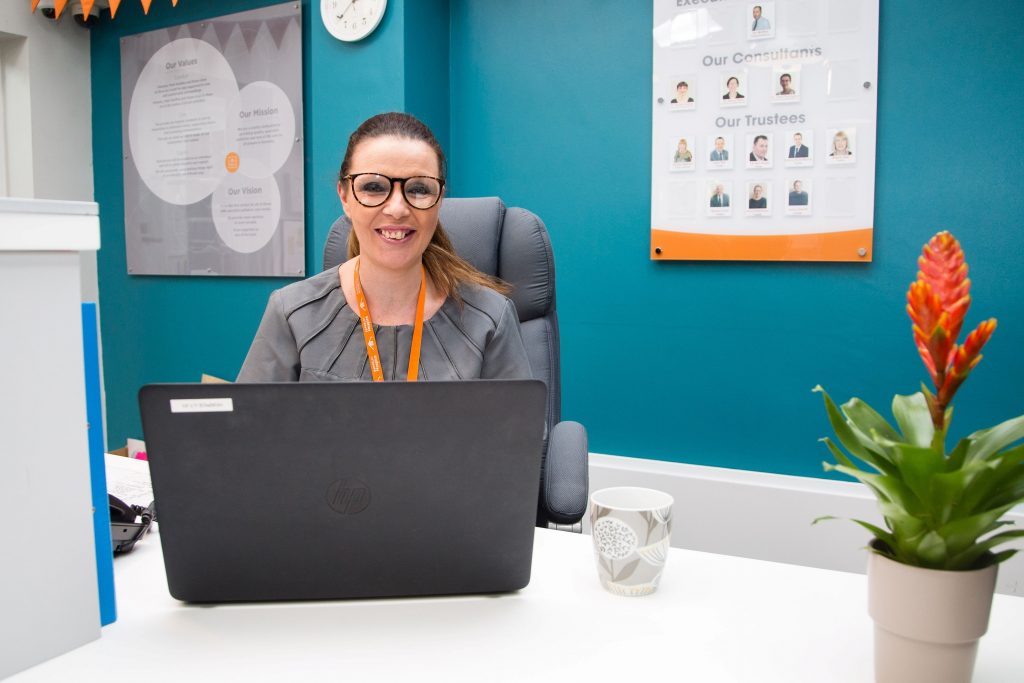 Fundraisers and Supporters
Our reception is open Monday to Sunday 9am – 5pm. Please call in with any donations, to pick up any resources or make any queries at all between those hours (ideally on weekdays) or call 01226 244244. Thank you.
Accessibility
Our hospice is accessible to wheelchair users with disabled facilities in all areas. If you have a physical, sensory or neurological impairment that may affect your ability to visit us or access our services, please talk to the person leading your care or call on 01226 244244 and we will do everything we can help. Accessibility is extremely important to us, and something we are striving to improve.
No smoking
Barnsley Hospice has a no smoking and no vaping policy across its building, entrance area and gardens. We have a small smoking area reserved for patients if required. Please ask on arrival.
Any queries?
Please contact the hospice reception desk to discuss visiting arrangements and any other queries on 01226 244244.