Could you be our next corporate supporter?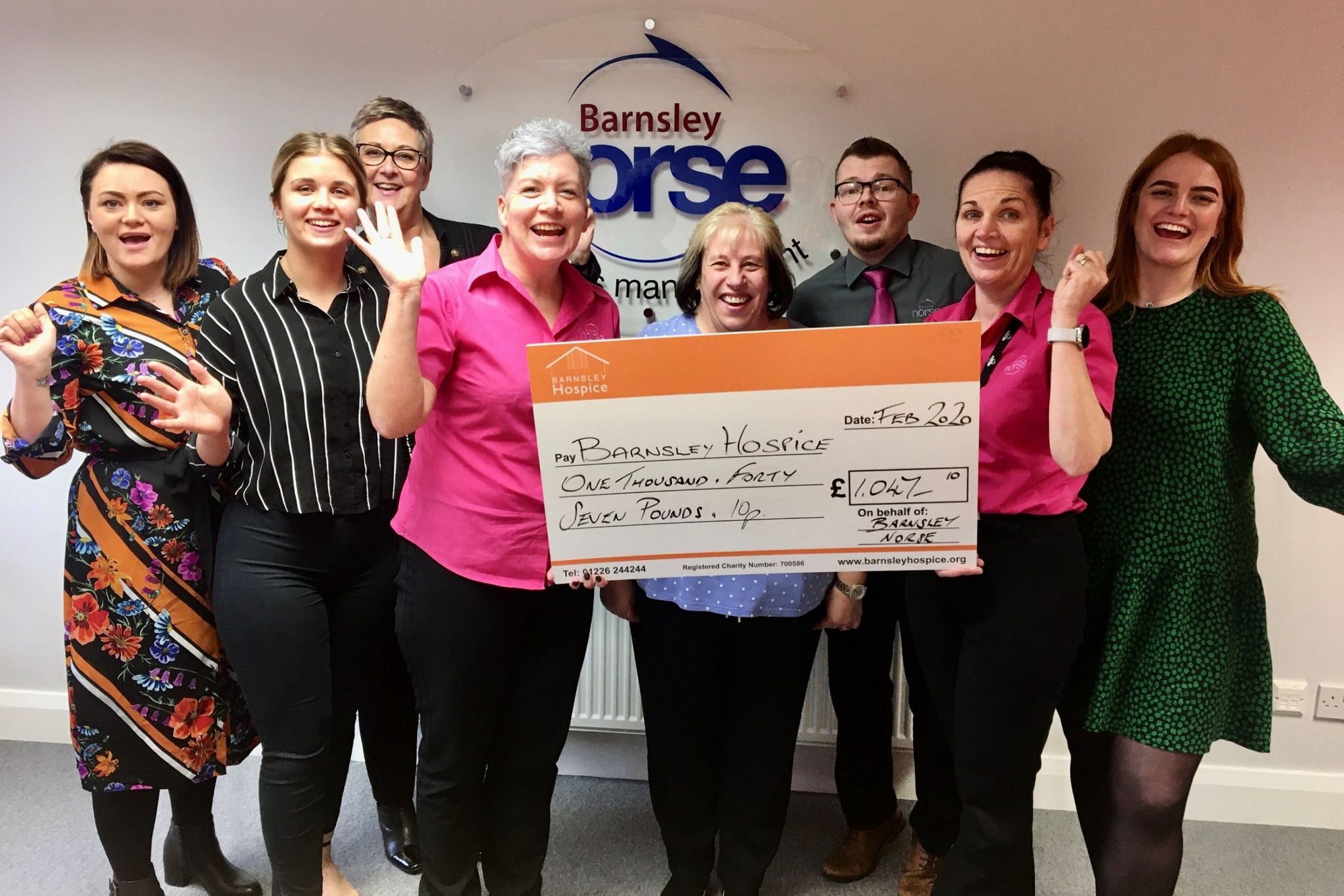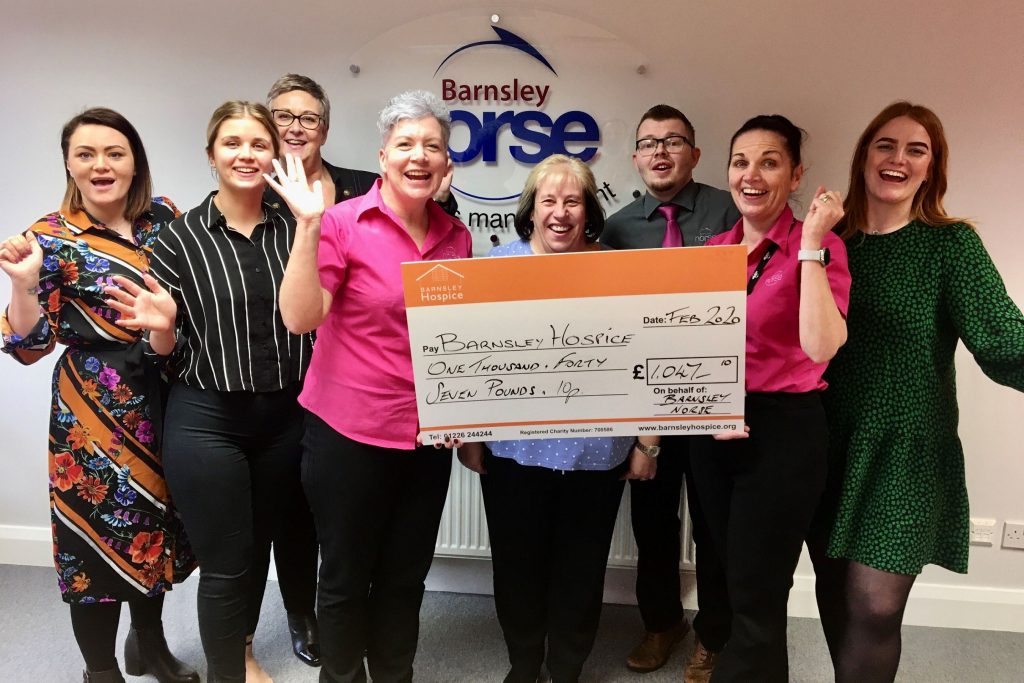 We have some fantastic relationships with local businesses. The support we receive from our corporate sponsors and fundraisers is phenomenal. Would you like to join them? (If you've already done some fundraising at work for us – please tell us all about it and make your donation via our online donation form)
"Barnsley Hospice is at the centre of community life and a large number of us at Lifetime have been touched by them in some way, so it is a perfect match for us to support them. We are proud to do so, they do such a fantastic job."
William Bottomley, director, Lifetime
"I have been providing locksmith services to the Barnsley community for many years now and really wanted to do something to give back. I was inspired by the work of Barnsley Hospice and hope my donation is able to support their fantastic work."
Stephen Fretwell, SF Locksmith
"We are very pleased to support a charity like Barnsley Hospice which does such good work for so many people in the borough and relies on donations to keep going."
Dan Kenworthy, Ison Harrison Solicitors
"Barnsley Hospice does an enormous amount of good in the area. The brilliant golf event they host is a great opportunity for Promethean to support this local charity and entertain our clients. I look forward to supporting it for many years to come."
Jim Cooper, Promethean
"By making a donation to the hospice every time we receive a five-star review, we hope to help every member of staff feel they are making a difference and supporting the work of the hospice simply through their day-to-day efforts."
Tristan Cooke, MD, Mila Maintenance
Your support for Barnsley Hospice helps us to continue providing care for patients with life-limiting illnesses and those close to them in your community. It can also bring your business these benefits:
• it's a fantastic way to hit your CSR targets and show your commitment to the local community
• it helps to raise your profile within our borough
• our fundraising events offer great opportunities for staff team-building
• showing you care can be rewarding and give a feel-good boost for employee morale
• your clients and customers will think it's great too!
Ways you can help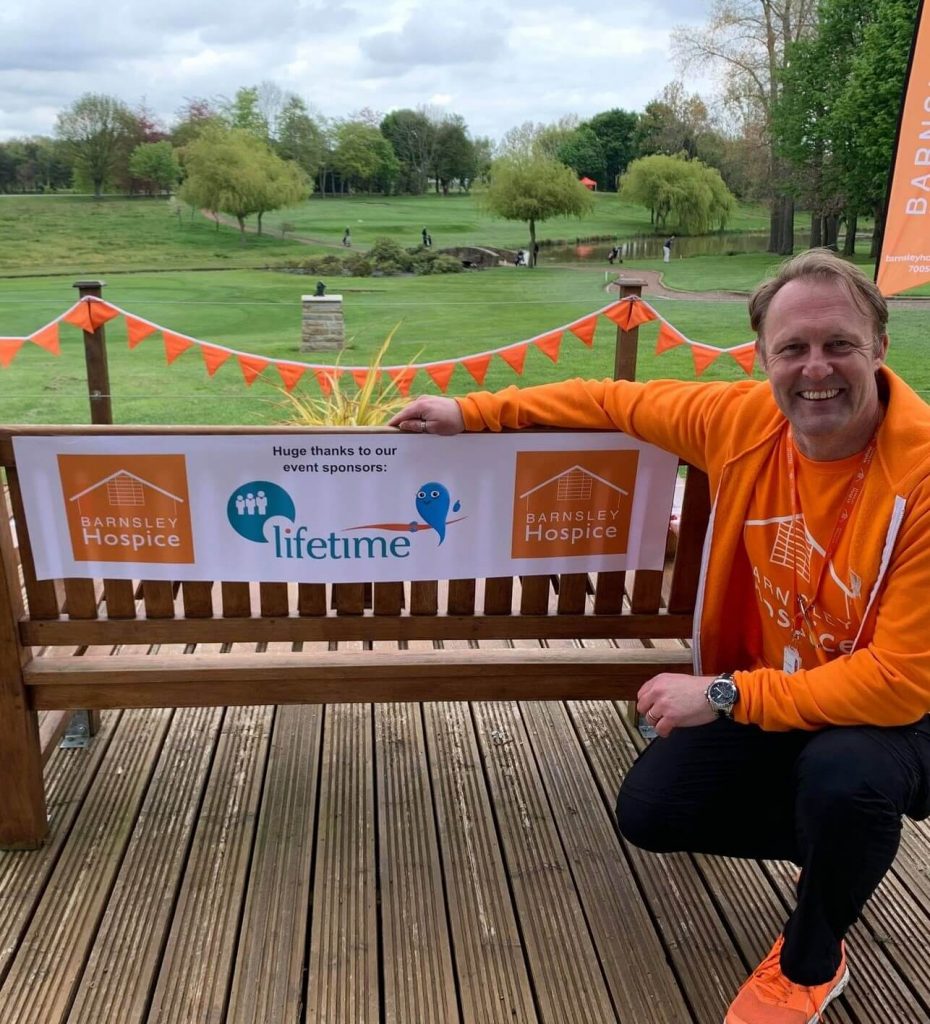 Sponsor a hospice event
Our corporate sponsors play a vital role in covering the up-front costs of fundraising events and campaigns which go on to raise thousands for the hospice. To become one of our key charity partners and adopt an event to put your name to, see our sponsorship opportunities (Lifetime FM are long-term sponsors of our popular Golf Day)
Take part in a hospice event
Get your staff together to have fun and fundraise at the same time at one of our annual Hospice events including our Accumulator Challenge and Golf Day. (Victoria Medical Centre are previous winners of our fundraising Accumulator Challenge for businesses! )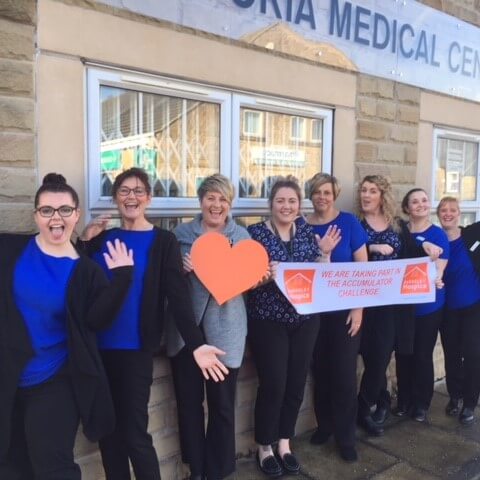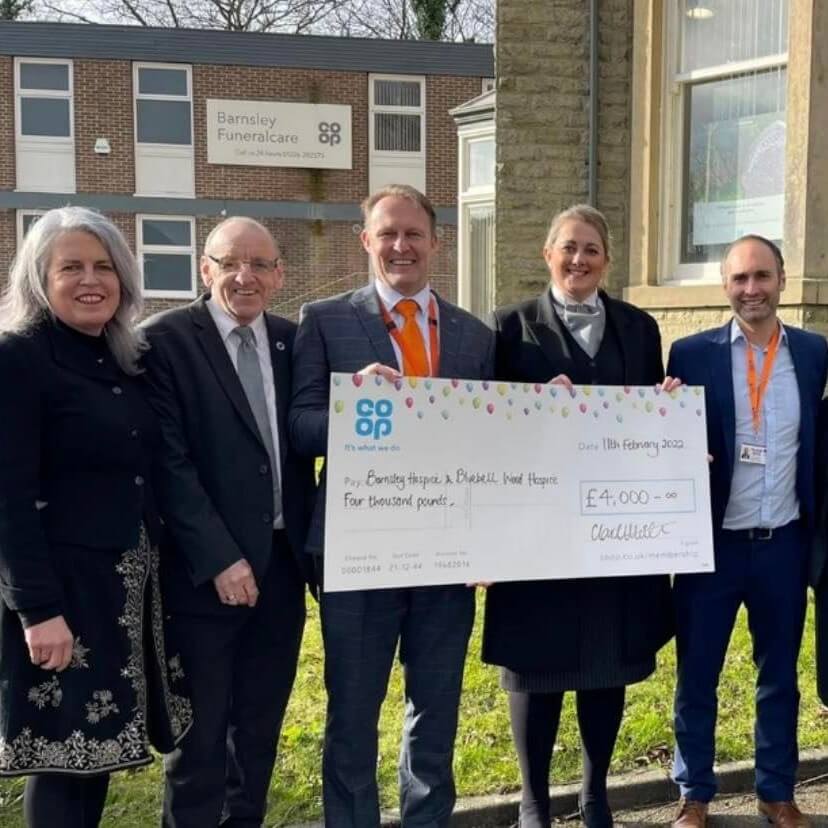 Organise your own event
Organise a fundraising social event through work, or a team-building sponsored challenge for staff, and donate proceeds towards our patient care and support. (Co-op Funeral Care organised a fabulous 'Big Night Out' and auction which raised money for the hospice)
Set up a regular giving scheme
Your business could set up a regular giving scheme to donate a small amount, or percentage, to our charity every time you, say, gain a new client, sell a certain product or achieve a target. This is a great way to embed support into your everyday business. (Mila makes a donation to the hospice every time they receive a 5* review. The scheme is in memory of their colleague, Steve)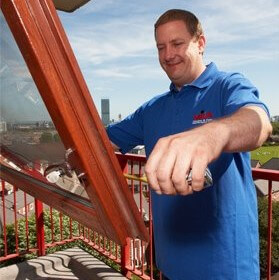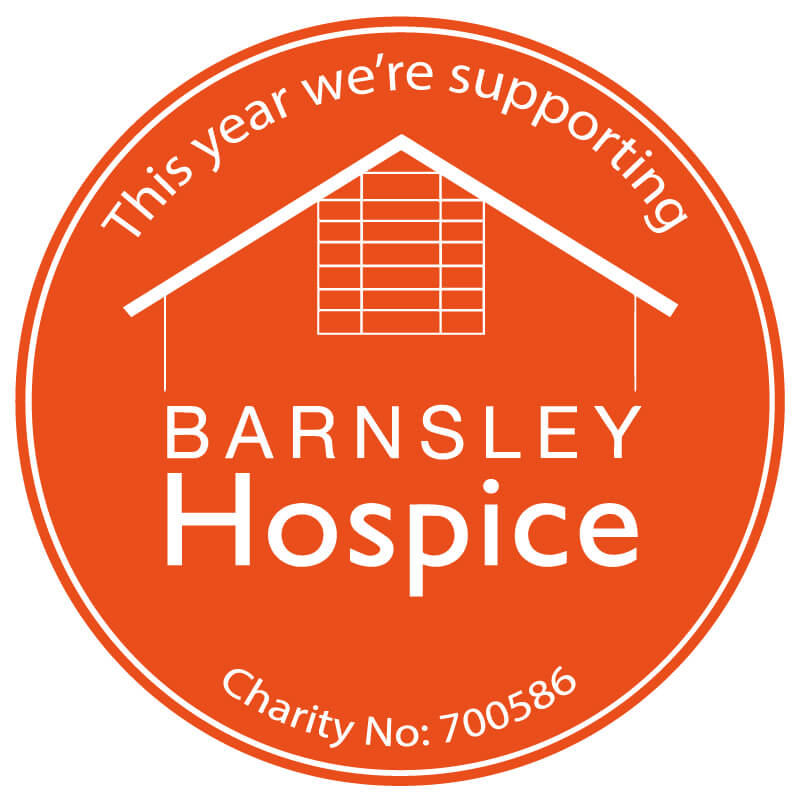 Consider payroll giving
Payroll Giving is a way for a business and its employees to routinely give a little money to charity through PAYE without paying tax on it. For advice on how to set this up through a payroll giving agency, please talk to your accountant and read the information on GOV.UK
Support our appeals
From time to time we need to invest in improvements to the hospice building or new equipment and materials for patient care. Corporate supporters make a massive difference to these appeals. Can we contact you? (a group of businesses made it possible for us to create a new fundraising in-memory Hospice Village in our reception)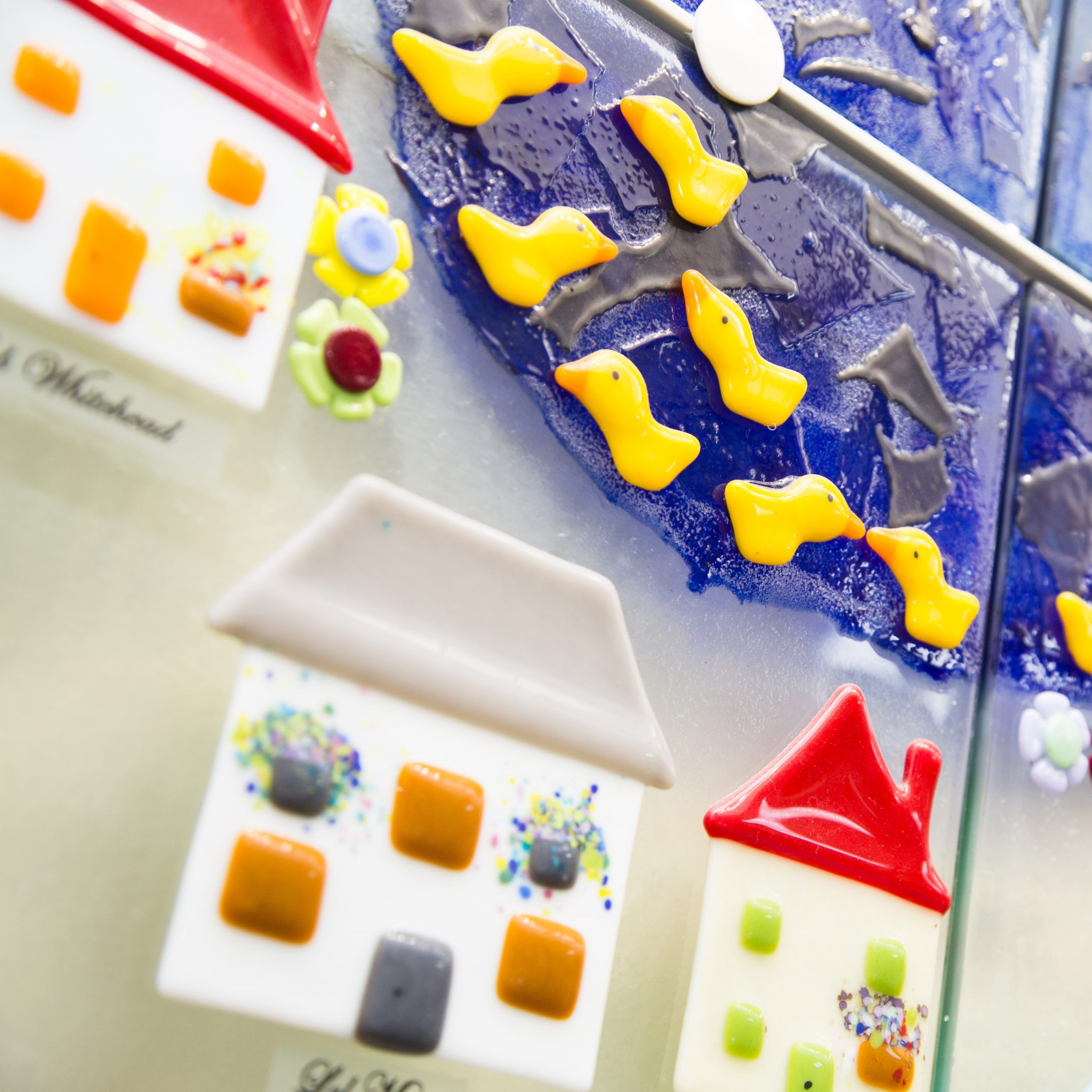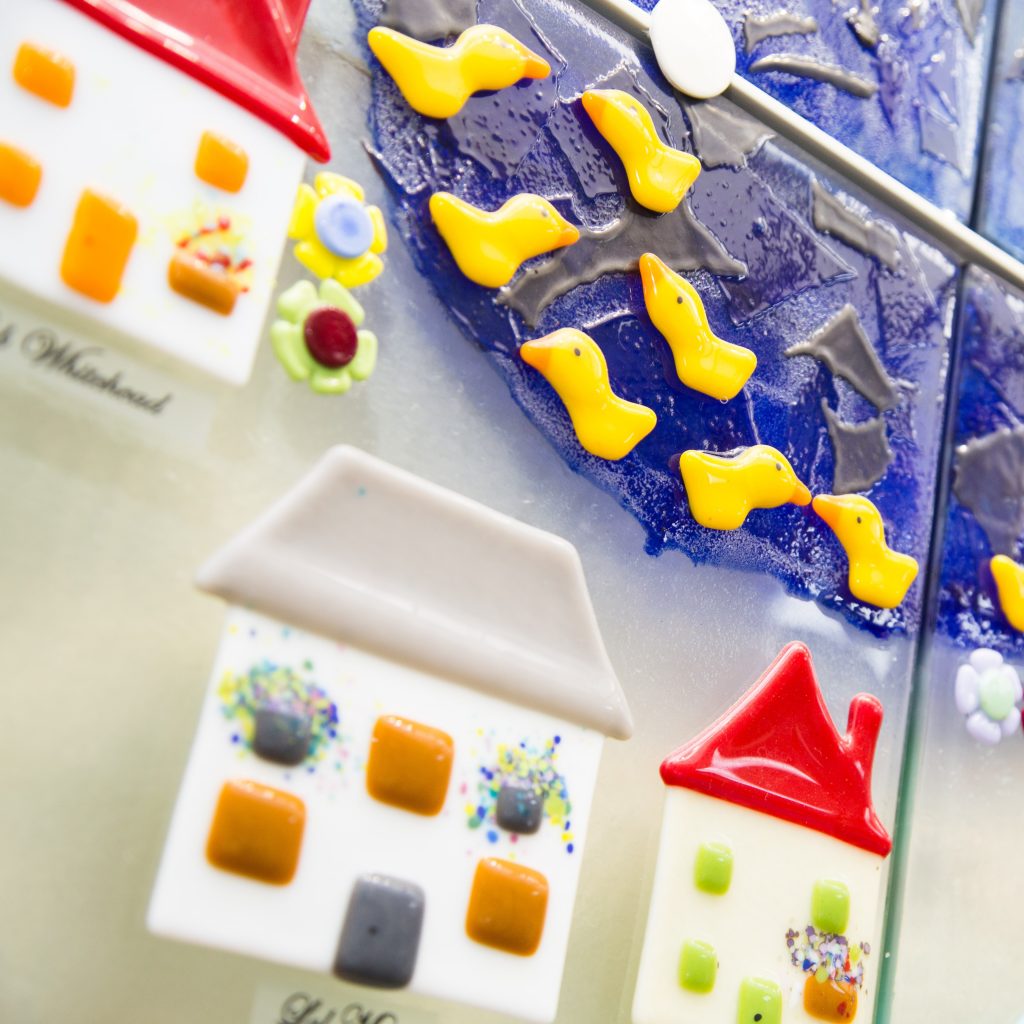 We'll do everything we can to support you
Our dedicated team of fundraisers is always on hand to help and support you with fundraising activities, give talks to your staff and provide you with any 'orange' resources you need. You'll also benefit from PR, in the community, via the media, social media and on our website, plus a certificate to display to show the world you care.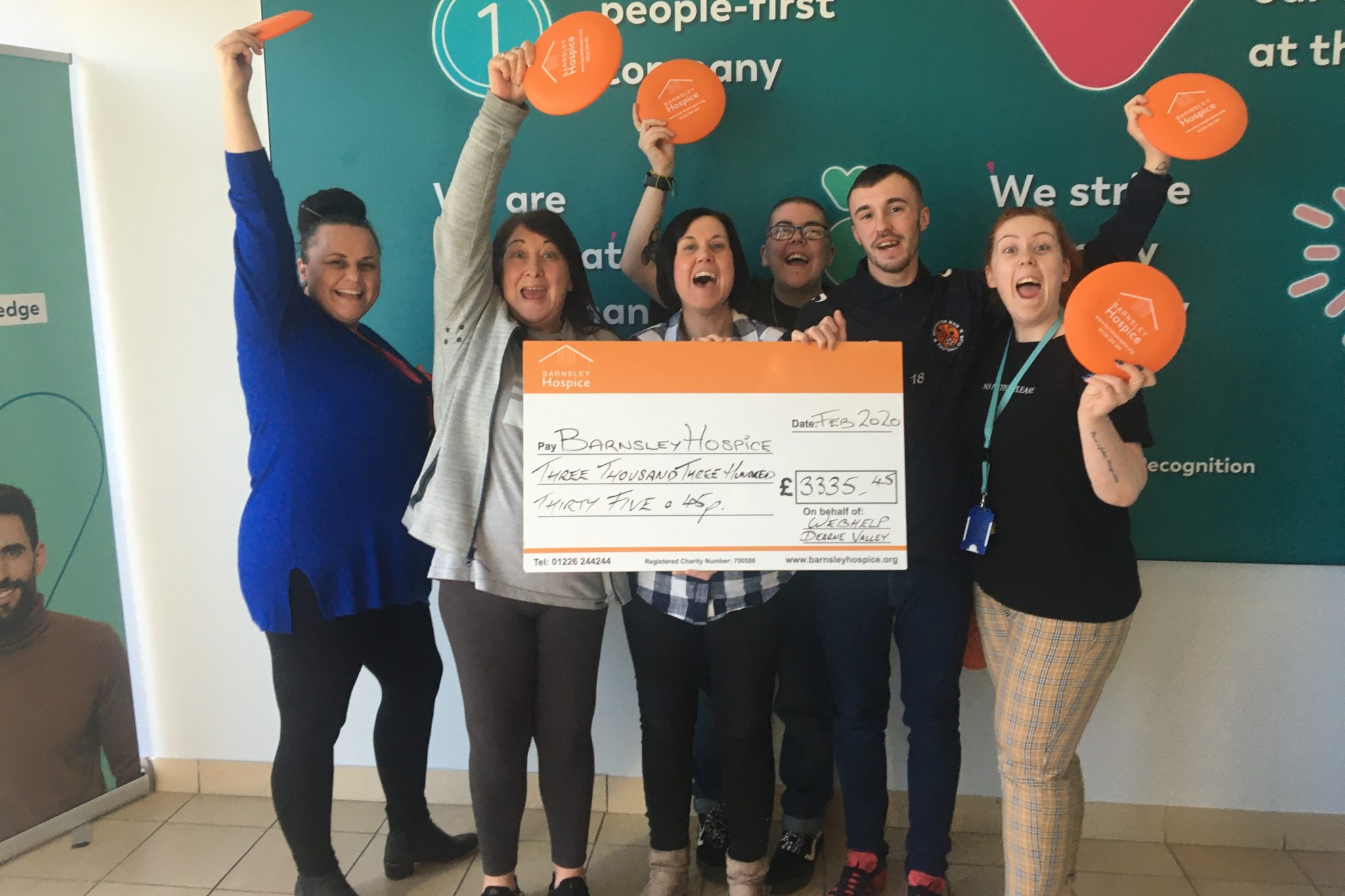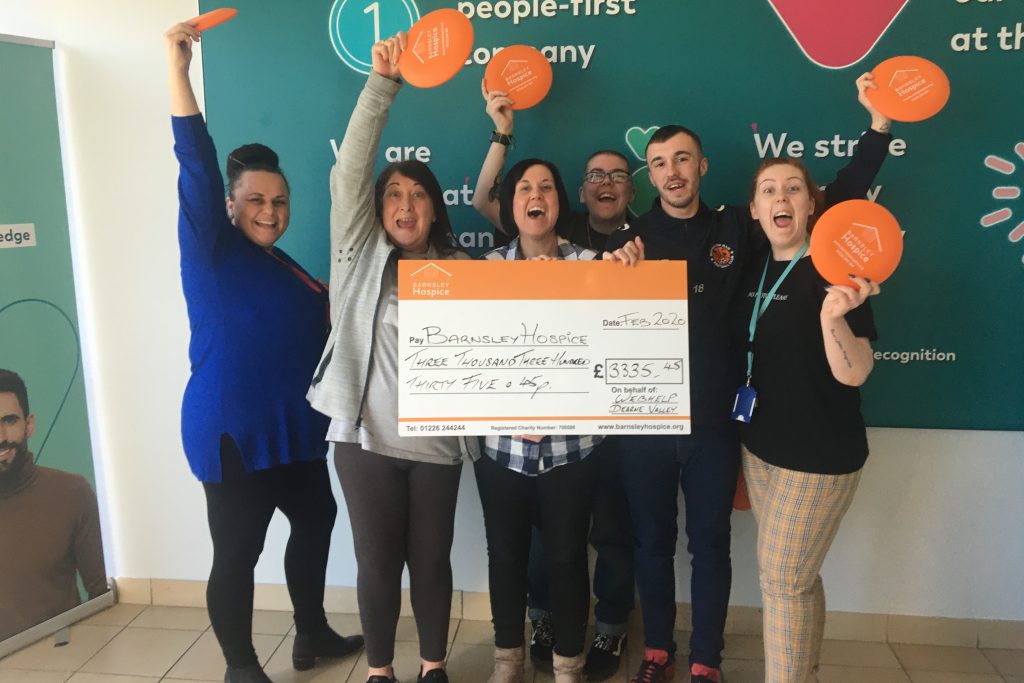 Why not get in touch today?
If your company would like to support Barnsley Hospice, please get in touch with our corporate fundraiser Simon Atkinson (below) on 01226 323629 or simon.atkinson@barnsley-hospice.org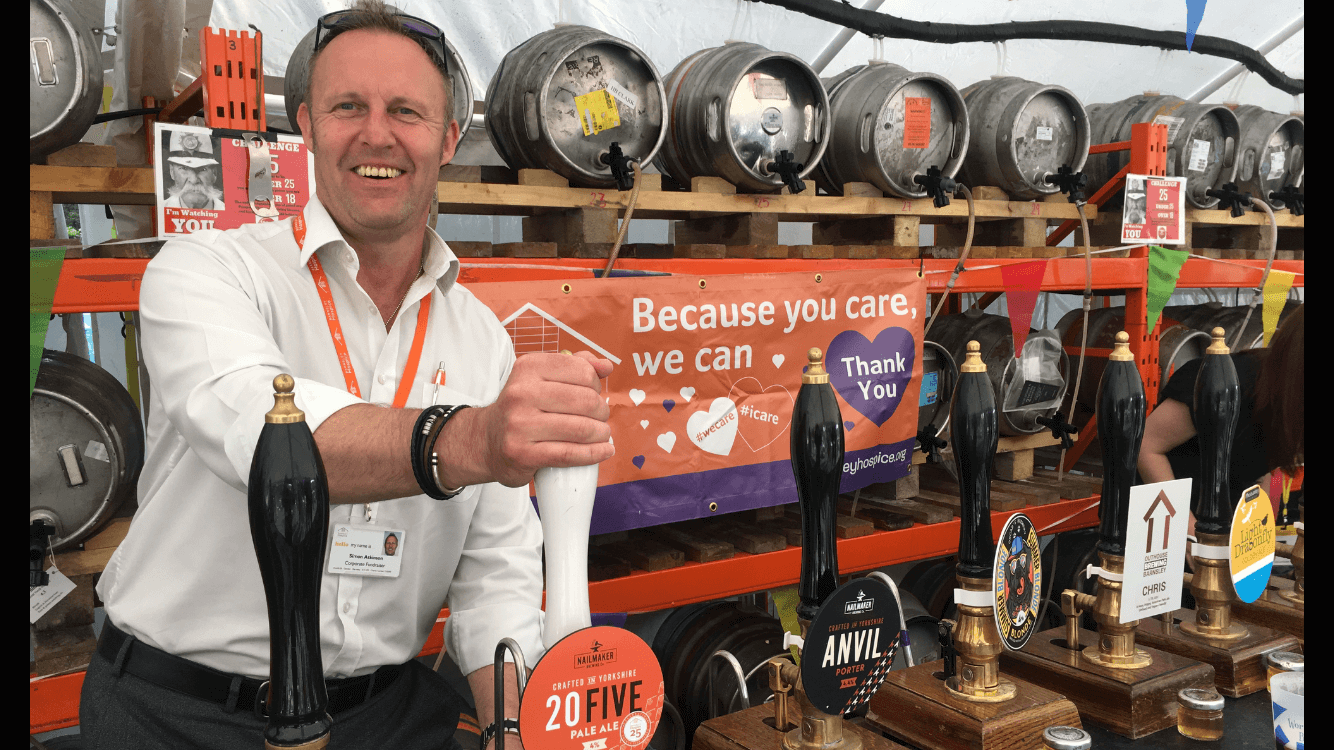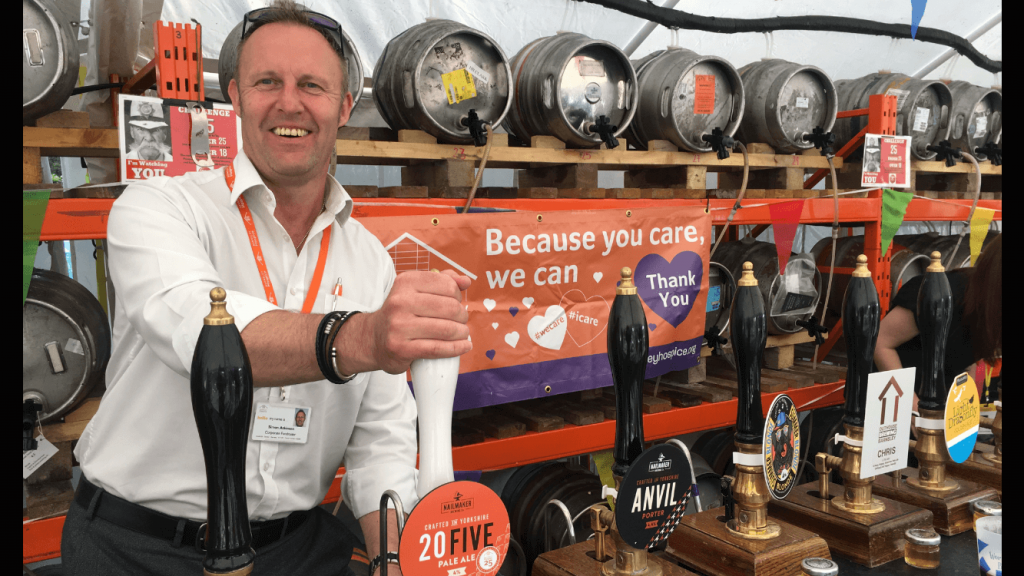 The Small Print
Barnsley Hospice is an independent hospice and a registered charity. Our registered charity number is 700586. The hospice is part of Barnsley's health and social care community and receives a £1.7m grant from the local NHS Clinical Commissioning Group (CCG) every year, but we need to raise so much more to cover the cost of providing care and support for patients and those close to them. We need to raise £3.5 million a year to deliver our services and rely entirely on donations from our supporters to achieve this amount. All our specialist care is provided free to the people of Barnsley in their time of need.
If you've been fundraising at work for us – please tell us all about it make your donation online.