Counselling support for patients and those close to them
Our counselling service works with patients who are living with an advanced, progressive life-limiting illness, and who have specialist palliative care needs.
We are here to support both patients and those closest to them, who may be experiencing difficult feelings and emotions relating to their illness. This may be at any stage of the patient's palliative care journey.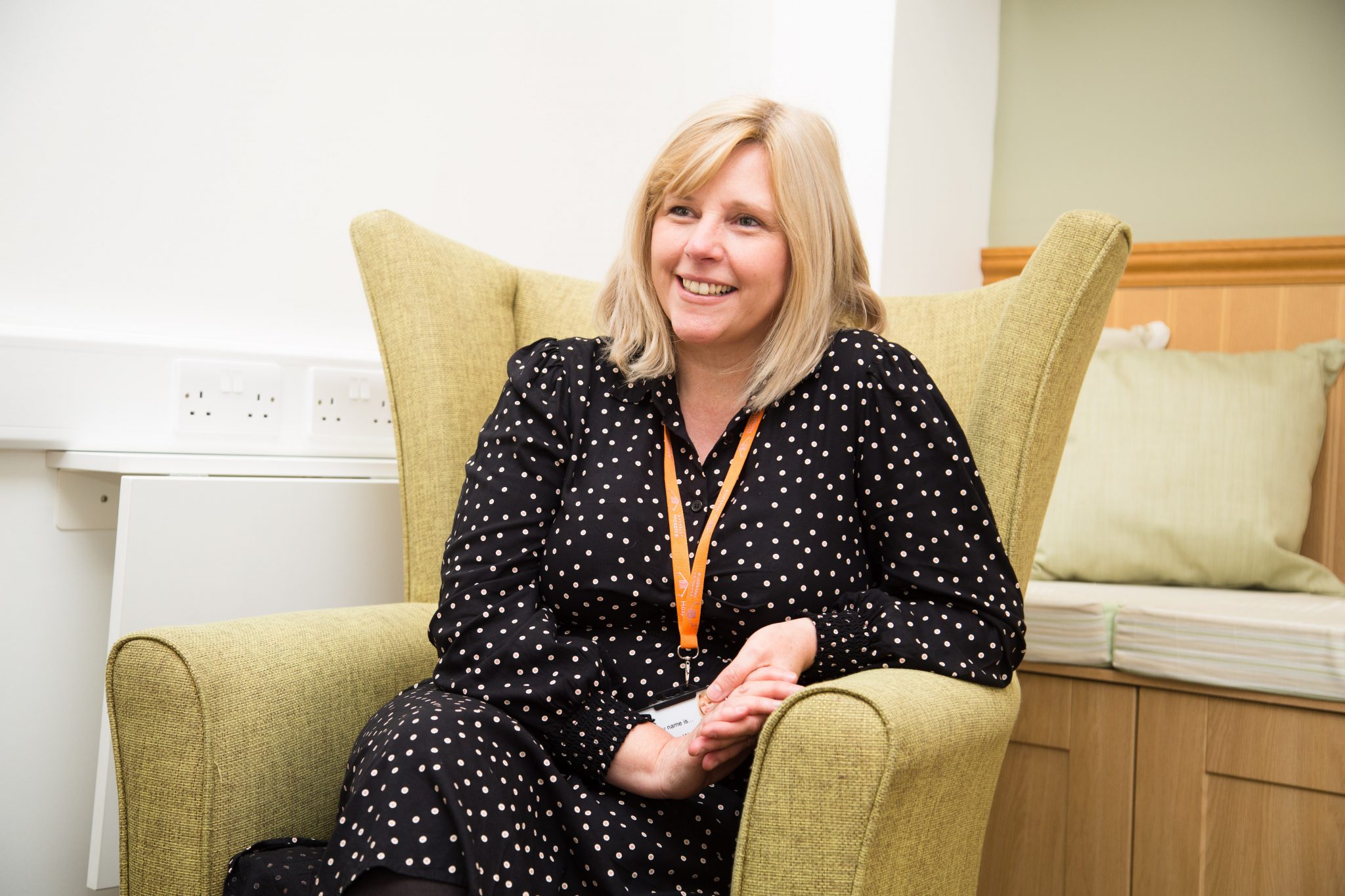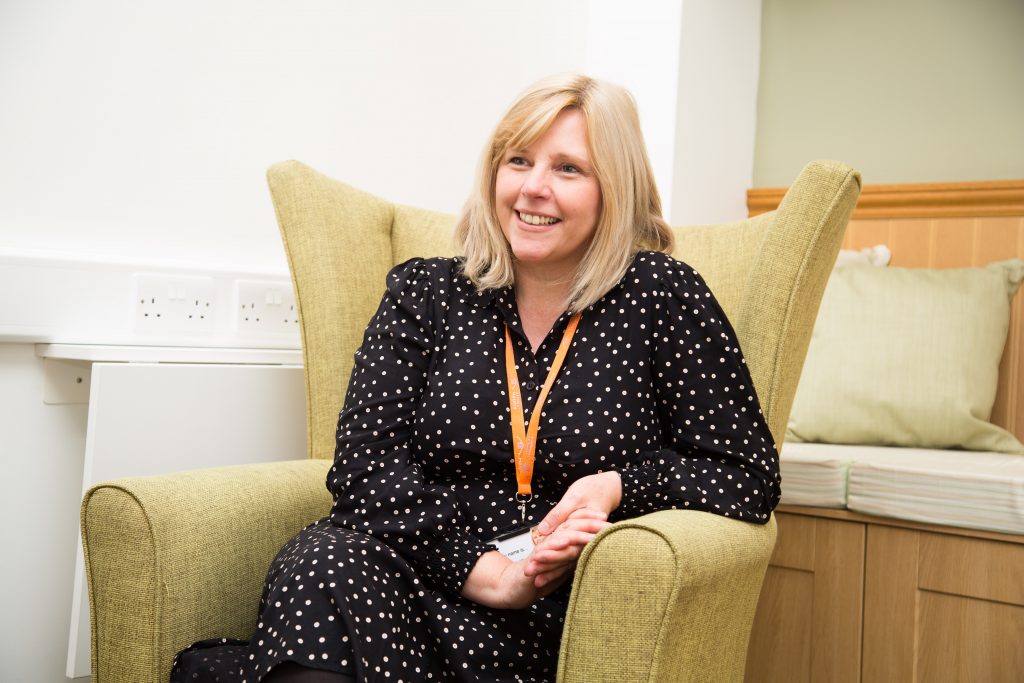 Many people do not think of counselling services when they consider hospice care, but it is a huge part of the support we provide here at the hospice and in the community. Many of the people we support may also be referred to our Inpatient Unit or be accessing services provided by The Orangery. But others are simply referred to the hospice for our counselling services alone.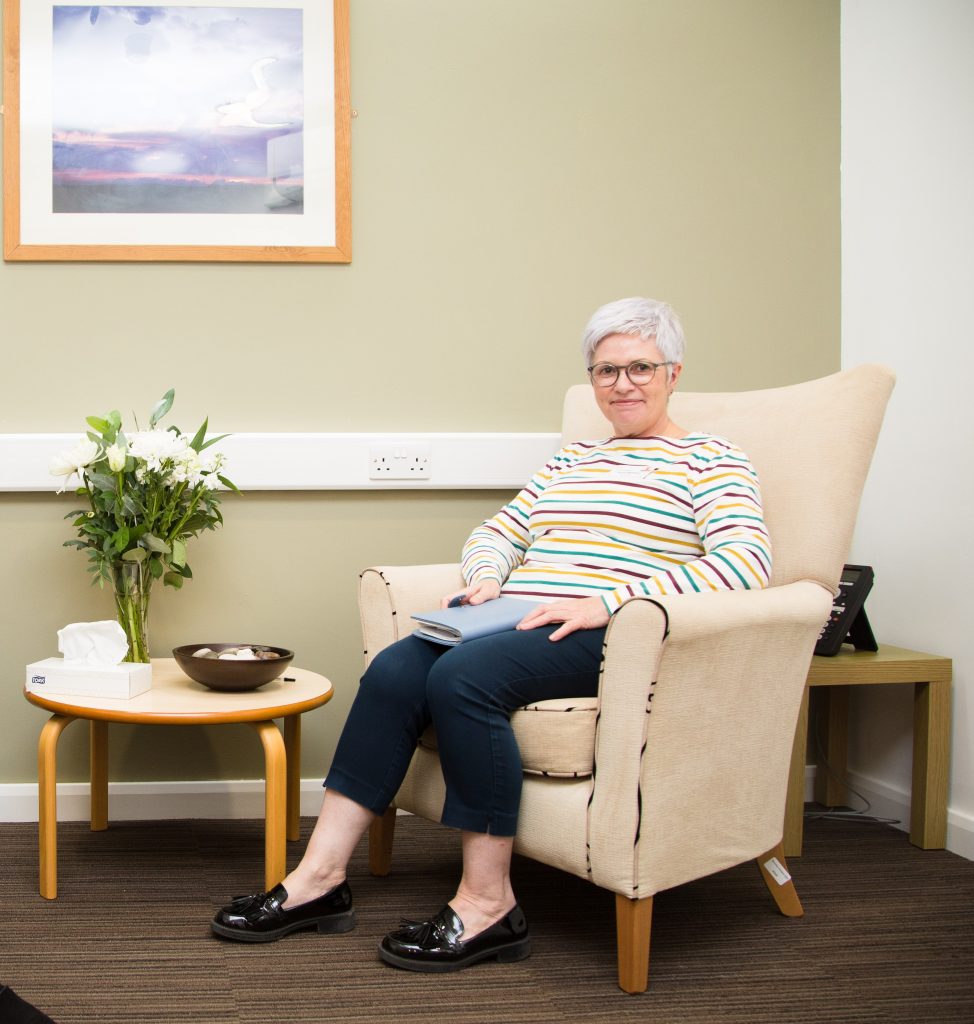 Specialist bereavement support
Our hospice counsellors are specialists in providing bereavement counselling and support for those experiencing grief after someone dies from a life-limiting progressive illness like cancer, a chronic heart or lung condition, motor neurone disease or Parkinson's disease.
They can provide both pre- and post- bereavement support, and this can be especially important for children. The team is experienced in helping children aged 5 – 18 work through their grief and the feelings and thoughts they have relating to their loss.
Our counselling suite provides a safe and confidential space for patients and families to discuss the psychological impact their illness is having on them.
We currently offer face-to-face and telephone appointments.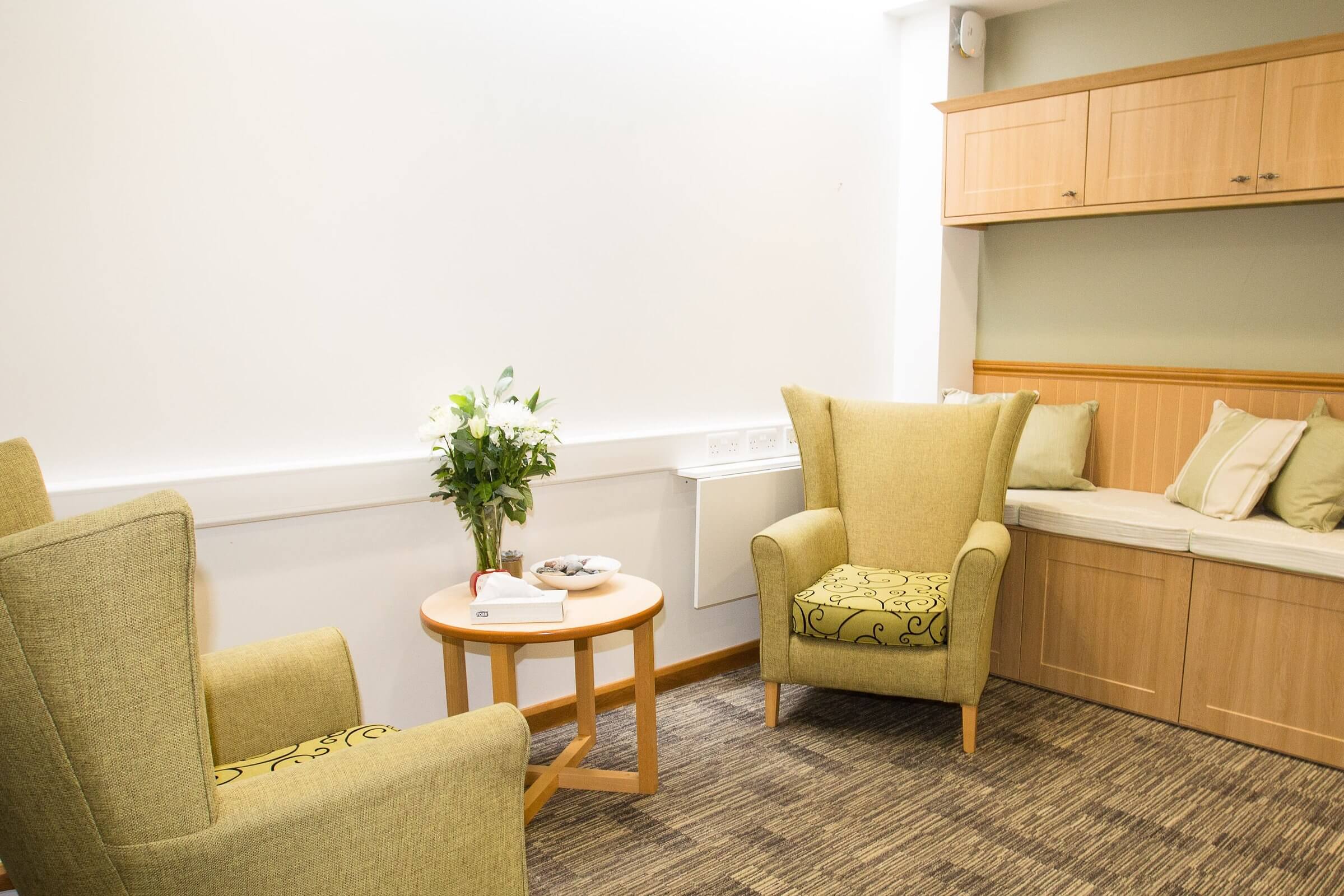 How to refer a patient or family member for counselling
We welcome referrals to our counselling service for patients, and members of their family, from healthcare professionals involved in the patient's care. Patients who are under the care of specialist palliative care services and registered with a Barnsley GP are eligible for our free services. We offer counselling for adults and also bereavement support for children aged 5 – 18 years. If you are a health professional, please use the form below to refer a patient for counselling.
Self-refer for bereavement support
For bereavement support and counselling, families are also encouraged to self-refer to our service (or the referral can be prompted by an appropriate healthcare professional see above). To discuss accessing this support, please do contact lead counsellor Janice Blackburn on 01226 244 244.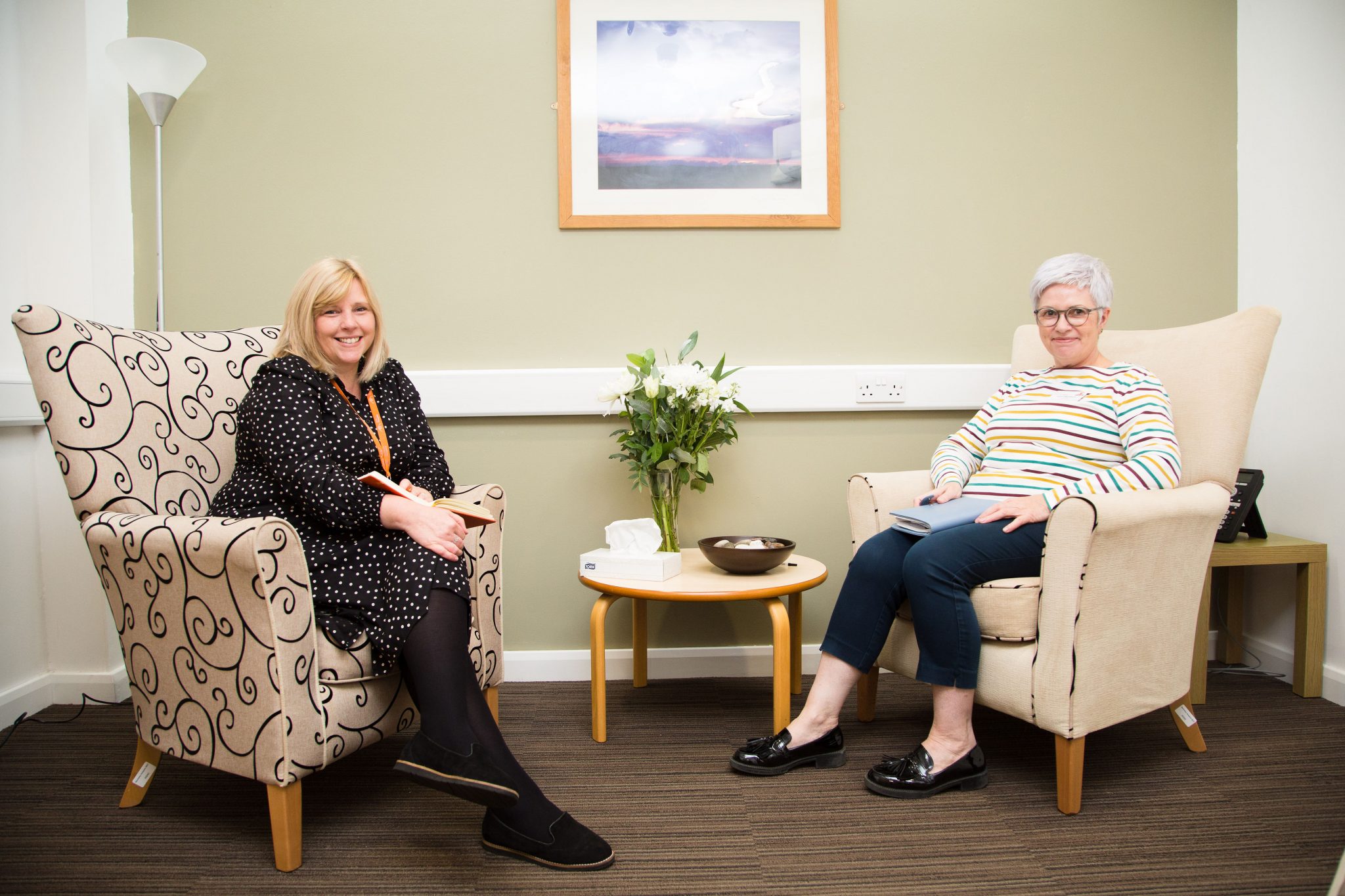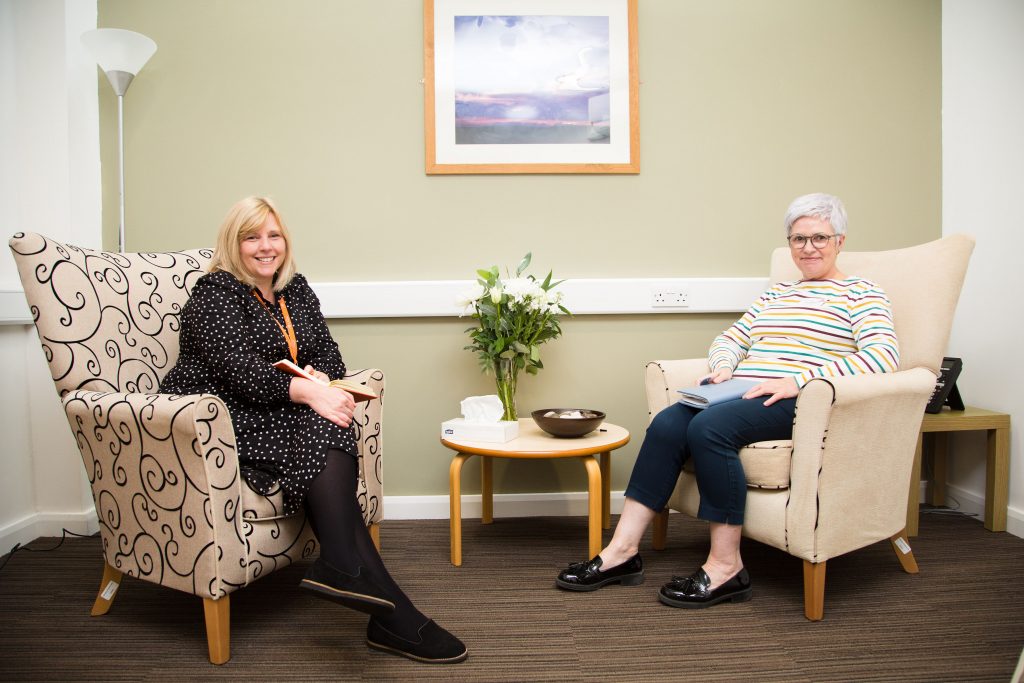 Did you know?
We provide bereavement support for families and friends affected by the death of someone close to them. Our qualified counsellors can help adults and children deal with the often complex feelings of loss and grief.