Barnsley Hospice Retail Hub – all your bargains under one roof
'Barnsley Hospice Retail Hub' is based on the Fall Bank industrial estate in Dodworth, just three miles from Barnsley town centre. It offers hundreds of bargains under one roof and raises vital funds for the hospice.
The Retail Hub is easy to find. It is just a short drive from junction 37 of the M1 and a five-minute walk from Dodworth train station. It is just over the road from KDA Wholesale which is well signposted from the main road too. For SAT NAV use S75 3LS. Free parking is available.
We're open 9am – 4pm Monday – Saturday. Closed Sunday. Call 01226 240908.
Please be sure to check out our frequently asked questions further down this page!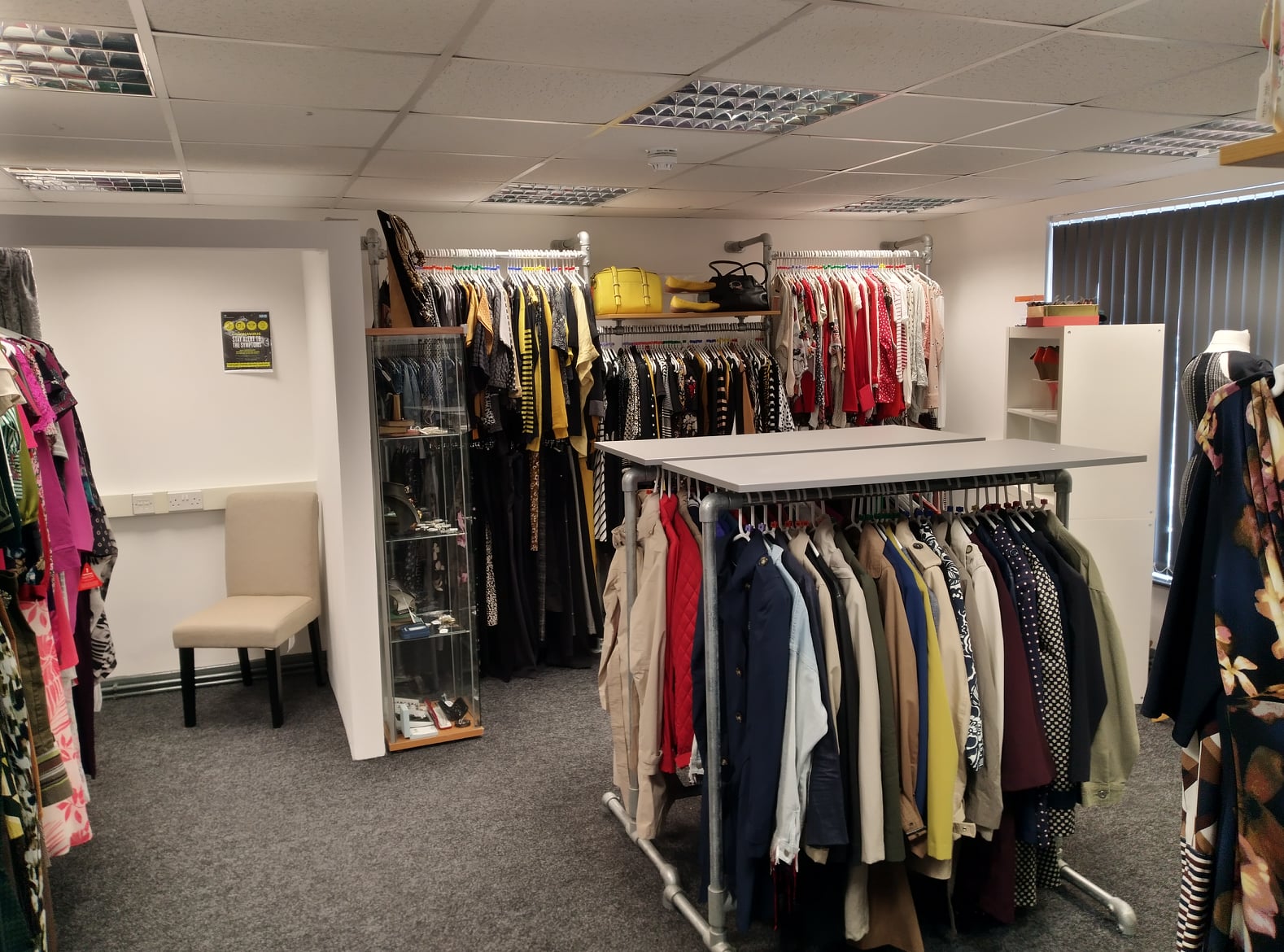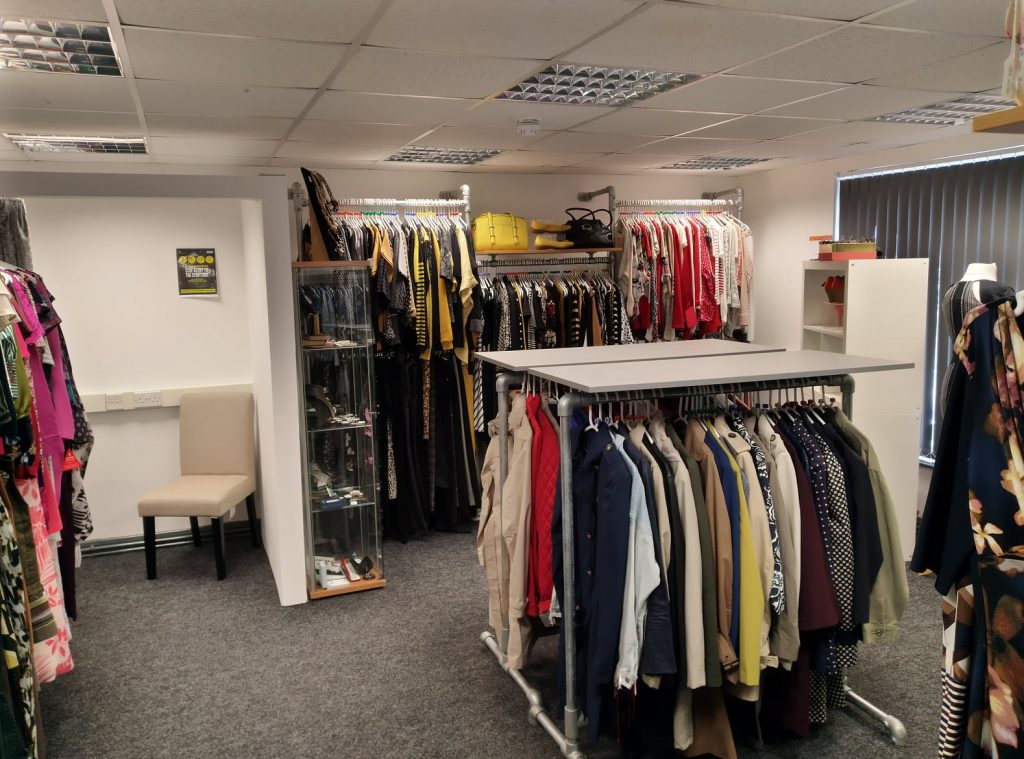 Hundreds of pre-loved bargains
The Retail Hub has four rooms packed with pre-loved items in good condition at affordable prices. View our range of furniture and homeware; working electricals; men's and women's clothes and accessories, childrenswear; and home entertainment goods, including books, CDS, records and DVDs.
All sales play a vital role in fundraising for the hospice which needs to raise over £3.5 million a year to fund patient care. Visit the Hospice Retail Hub Facebook page to keep an eye on our bargains.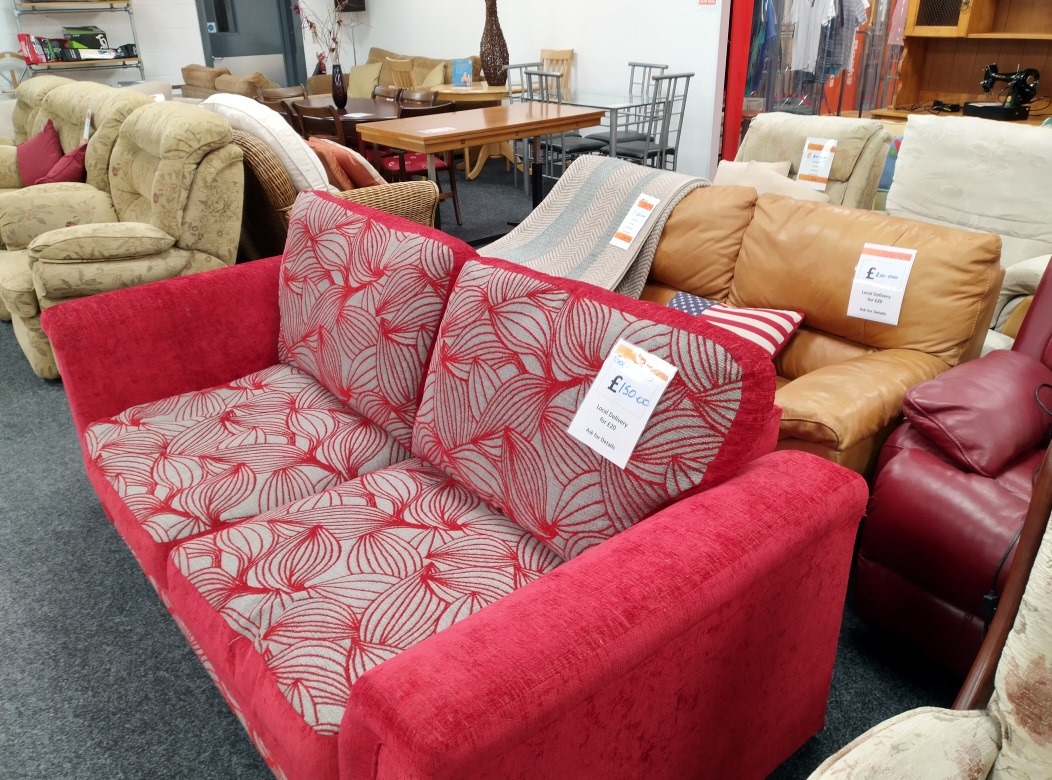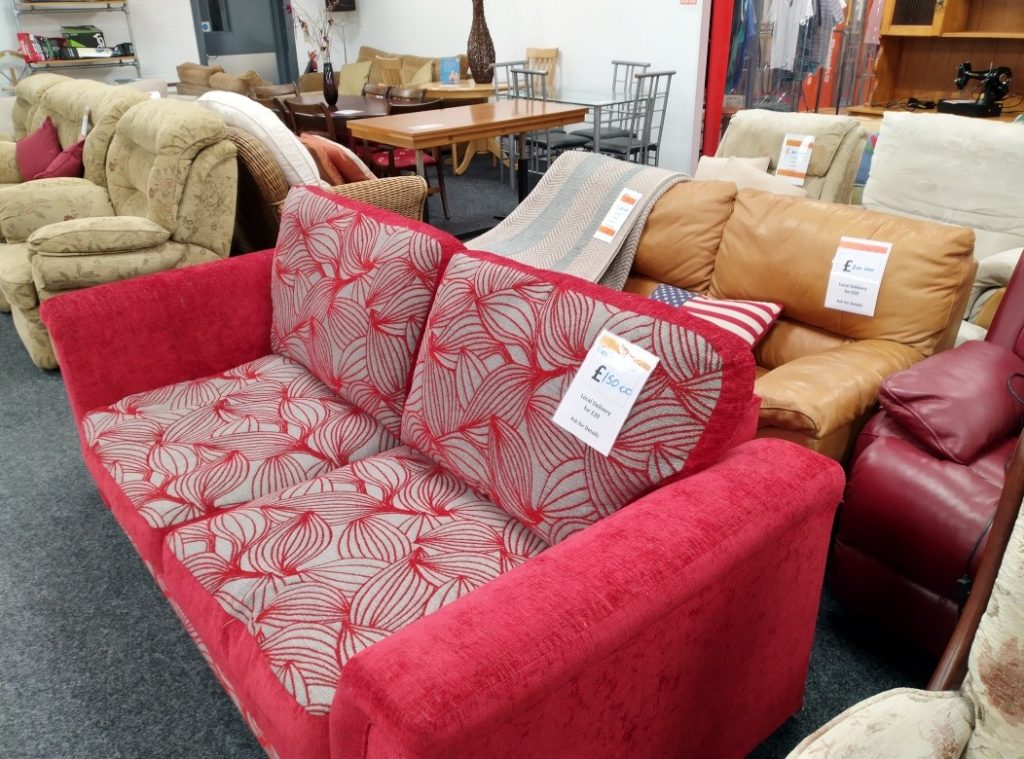 Frequently asked questions
Where are you located?
We are located on the Fall Bank Industrial Estate, Dodworth, opposite KDA. Our postcode is S75 3LS if you are using sat-nav.
When are you open?
We are open to shop AND donate Monday-Saturday, 9am-4pm. So drop by and say hello!
Do you accept clothes?
Yes! We welcome menswear, ladieswear and children's clothing. We are currently especially interested in vintage and high street clothing.
Do you accept electricals?
We do accept most electrical items in working condition. There are a few exceptions to the electrical items you can donate, such as printers, which we cannot accept. If you are unsure whether we can accept your donation, please do not hesitate to give us a call on 01226 240 908.
Do you accept furniture?
For all furniture items – small or large- we ask that you please give us a call on 01226 240 908 and send us a photo before donating to the hub. You can message us a photo on our Facebook page. This helps us establish what we have room for and whether it is in saleable condition, which means we don't have to turn anyone away when they arrive with their items! However, we do have to limit the number of furniture items we can accept from time to time due to the space constraint in our warehouse – we hope you understand.
Please note, all soft furnishings must come with the fire retardant label intact. If you have any queries about your furniture, please contact us on 01226 240908.
Do you accept kids' toys?
Yes, we welcome kids' toys that are in good working condition.
Do you accept bric-a-brac?
Yes, we accept bric-a-brac at the hub.
Do you accept broken items?
Please refrain from bringing broken items to the hub. Disposing of these items comes at a cost to us, which means less money goes toward funding the specialist palliative care Barnsley Hospice provides. The only exception to this is clothes that can be ragged, which we are happy to recycle. Thank you in advance for your cooperation.
Collections of furniture
We are happy to arrange to collect larger items of furniture in good condition for sale at the Retail Hub. Please note, all sofas and chairs must still have their fire safety label attached for us to sell them. Please call 01226 240908 to discuss a large piece of furniture and arrange a collection. Please note, we accept furniture at our discretion due to space constraints.
Facilities
We are accessible to wheelchair users with a ramped access and disabled toilet available.
We accept payment by cash and card, including contactless payments.
We do not have a café on site, but there are several nearby. Please contact them direct for opening times and Covid-19 status and arrangements or visit their Facebook pages and websites below:
Fairway Pub – on the roundabout next to Fall Bank industrial estate https://www.facebook.com/fairway.dodworth/
Potting Shed Café, Pot House Hamlet, Silkstone https://www.facebook.com/pottingshedcafe/
Toby Carvery Dodworth Valley (on the M1 junction) https://www.tobycarvery.co.uk/restaurants/yorkshire/dodworthvalleybarnsley#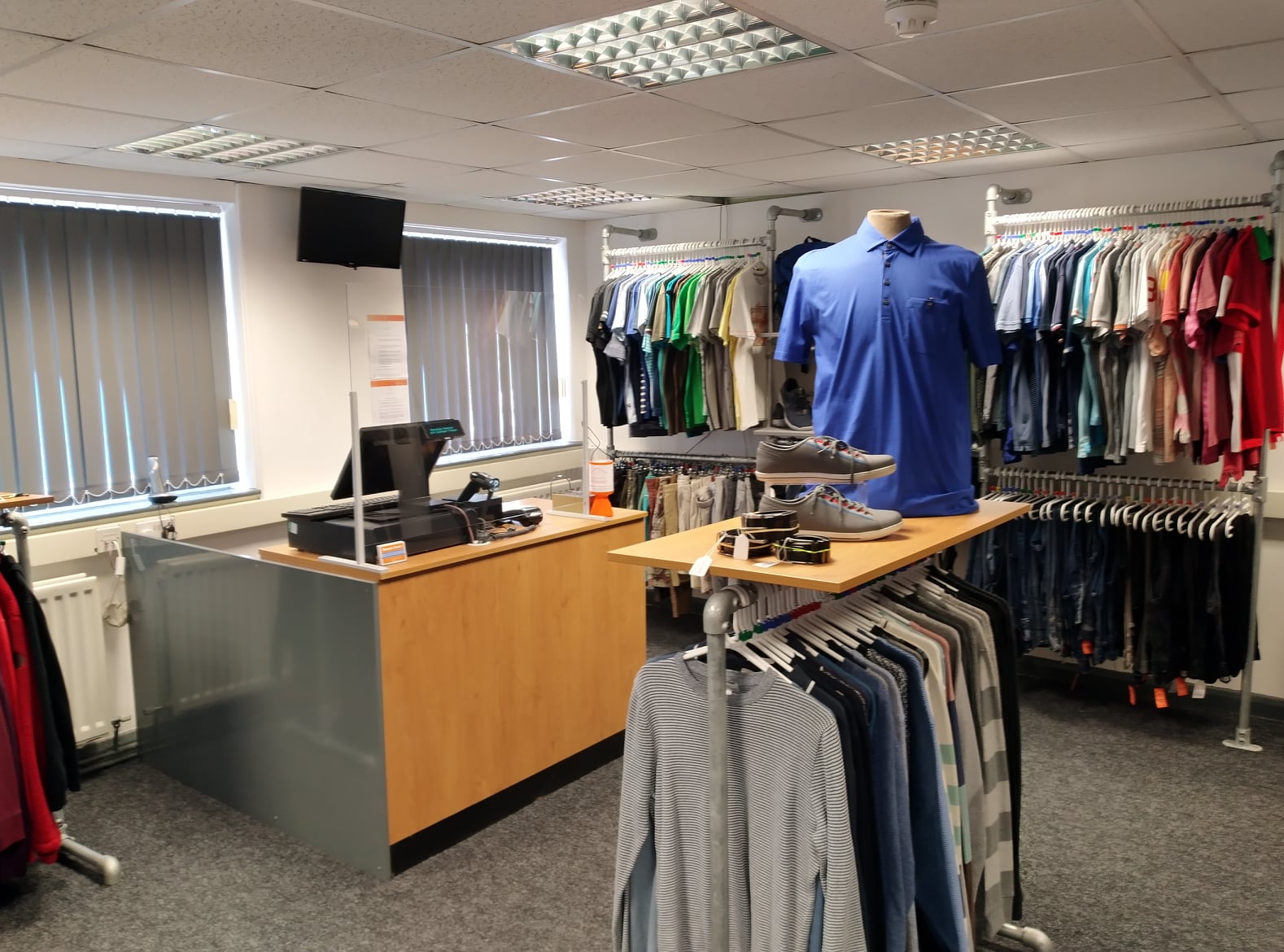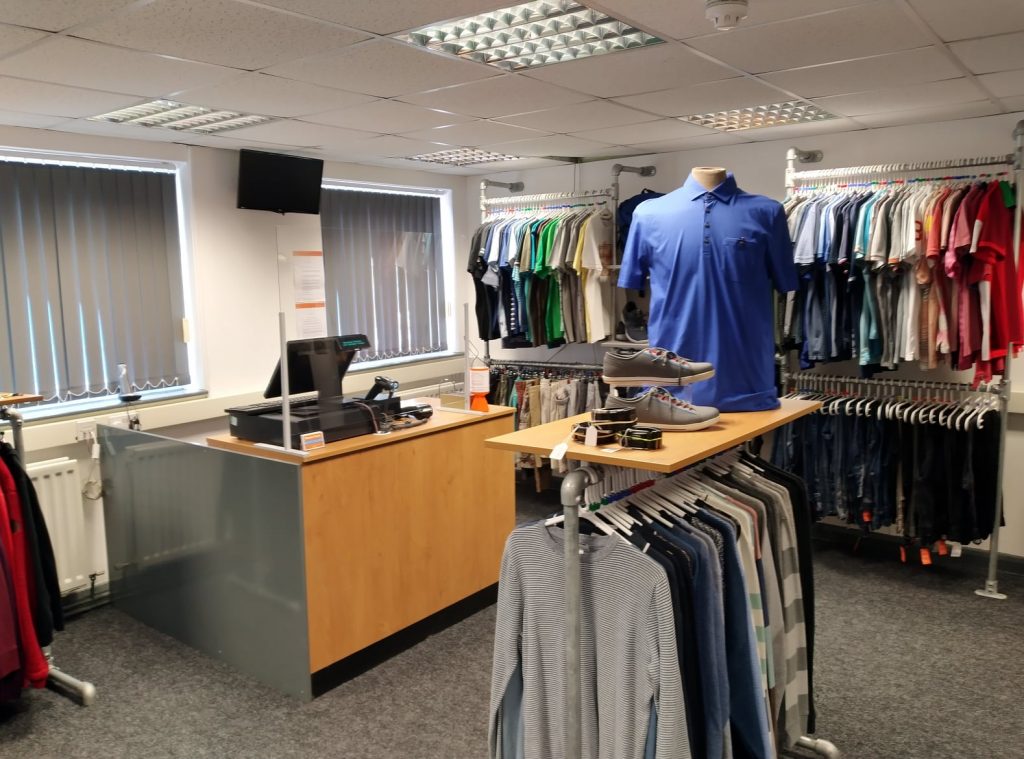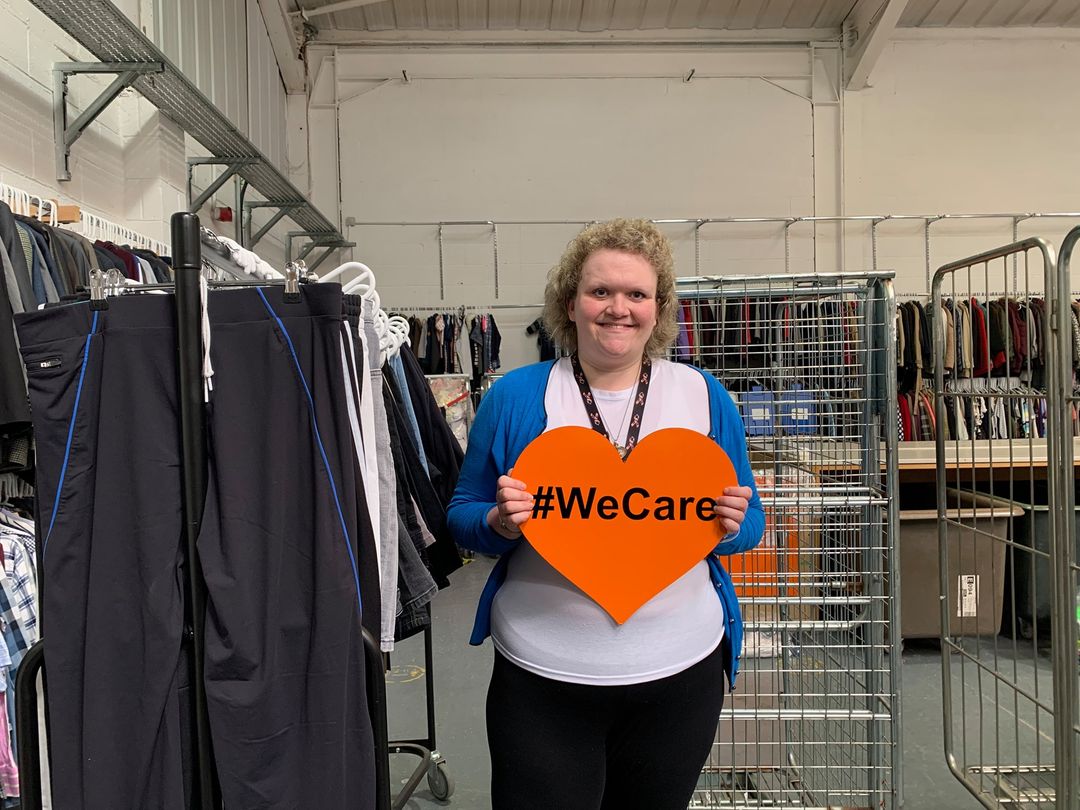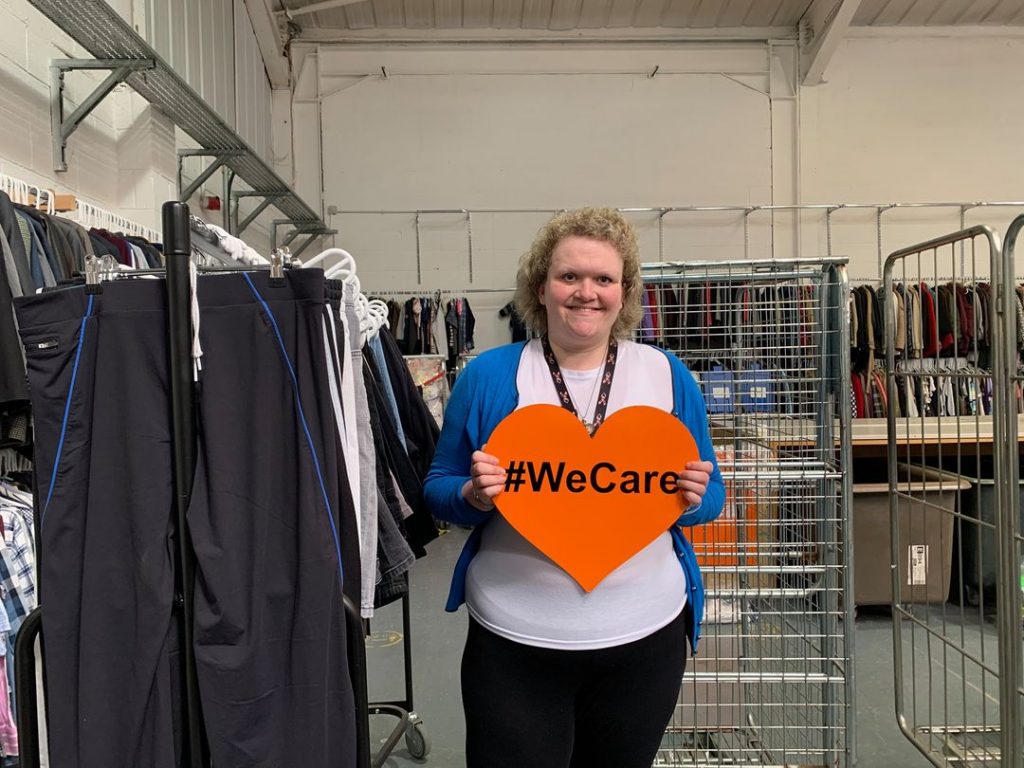 Other hospice charity shops?
We closed our High Street charity shops due to Covid-19 pressures in 2020 as they were no longer viable in raising funds for the hospice. We'll keep you posted on any future hospice retail developments soon. Also, don't forget to like the Hospice Retail Hub on our Facebook page to keep an eye on our bargains. Follow us on Instagram for fashion highlights and vintage clothing picks. Buy vintage clothing finds from us soon online.
Retail Hub opening hours
Monday 9am – 4pm
Tuesday 9am – 4pm
Wednesday 9am – 4pm
Thursday 9am – 4pm
Friday 9am – 4pm
Saturday 9am – 4pm
Sunday CLOSED
Thank you
The Retail Hub was officially opened by long-term Barnsley Hospice volunteer and fundraiser Judy Holling of Dodworth on December 7th 2020. It is run by a dedicated team of staff and volunteers. All proceeds from sales support the running costs of Barnsley Hospice. Like all hospices, the hospice is a charity and must raise money to cover the cost of providing care and support free of charge to patients with terminal and life-limiting conditions and their families. Thank you.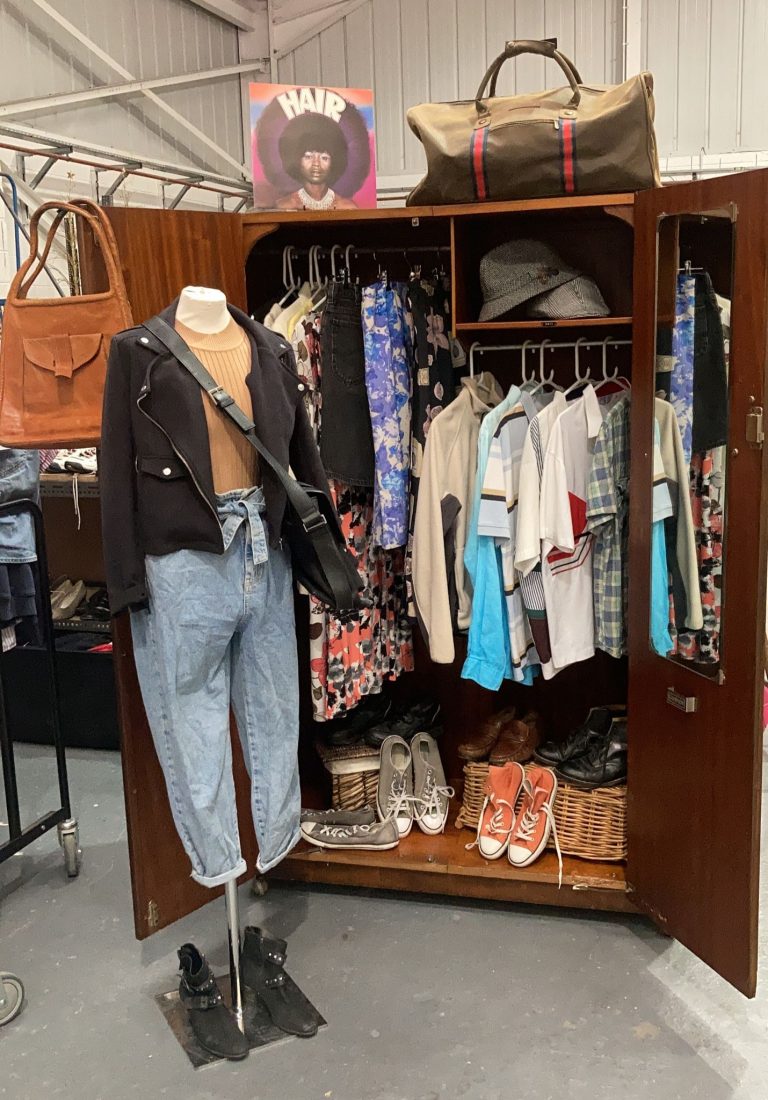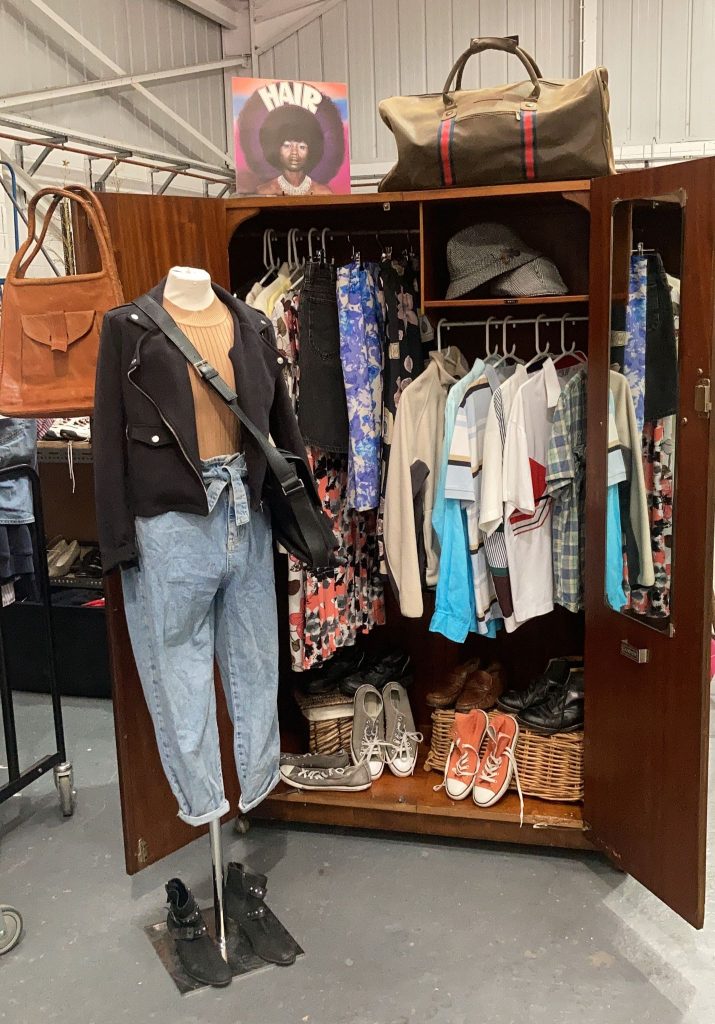 Barnsley Hospice Retail Hub, Fall Bank Crescent, Fall Bank Industrial Estate, Dodworth, Barnsley, S75 3LS
Please find us marked on the Google Map below.
To keep up-to-date with all the offers and highlights, please follow our Hospice Retail Hub on social media. Here's a glimpse onto the retail hub's Facebook page below: