Barnsley Hospice Retail Hub – all your bargains under one roof
'Barnsley Hospice Retail Hub' is based on the Fall Bank industrial estate in Dodworth, just three miles from Barnsley town centre. It offers hundreds of bargains under one roof and raises vital funds for the hospice.
The Retail Hub is easy to find. It is just a short drive from junction 37 of the M1 and a five-minute walk from Dodworth train station. It is just over the road from KDA Wholesale which is well signposted from the main road too. For SAT NAV use S75 3LS. Free parking is available.
We're open 9am – 4pm Monday – Saturday. Closed Sunday. Call 01226 240908.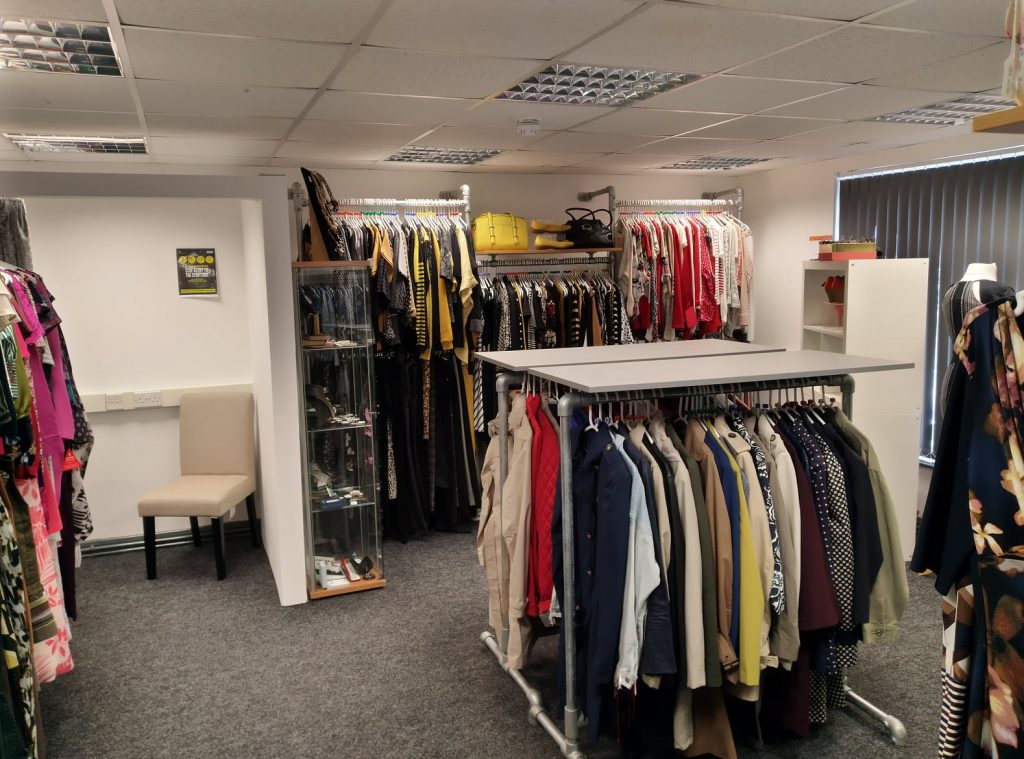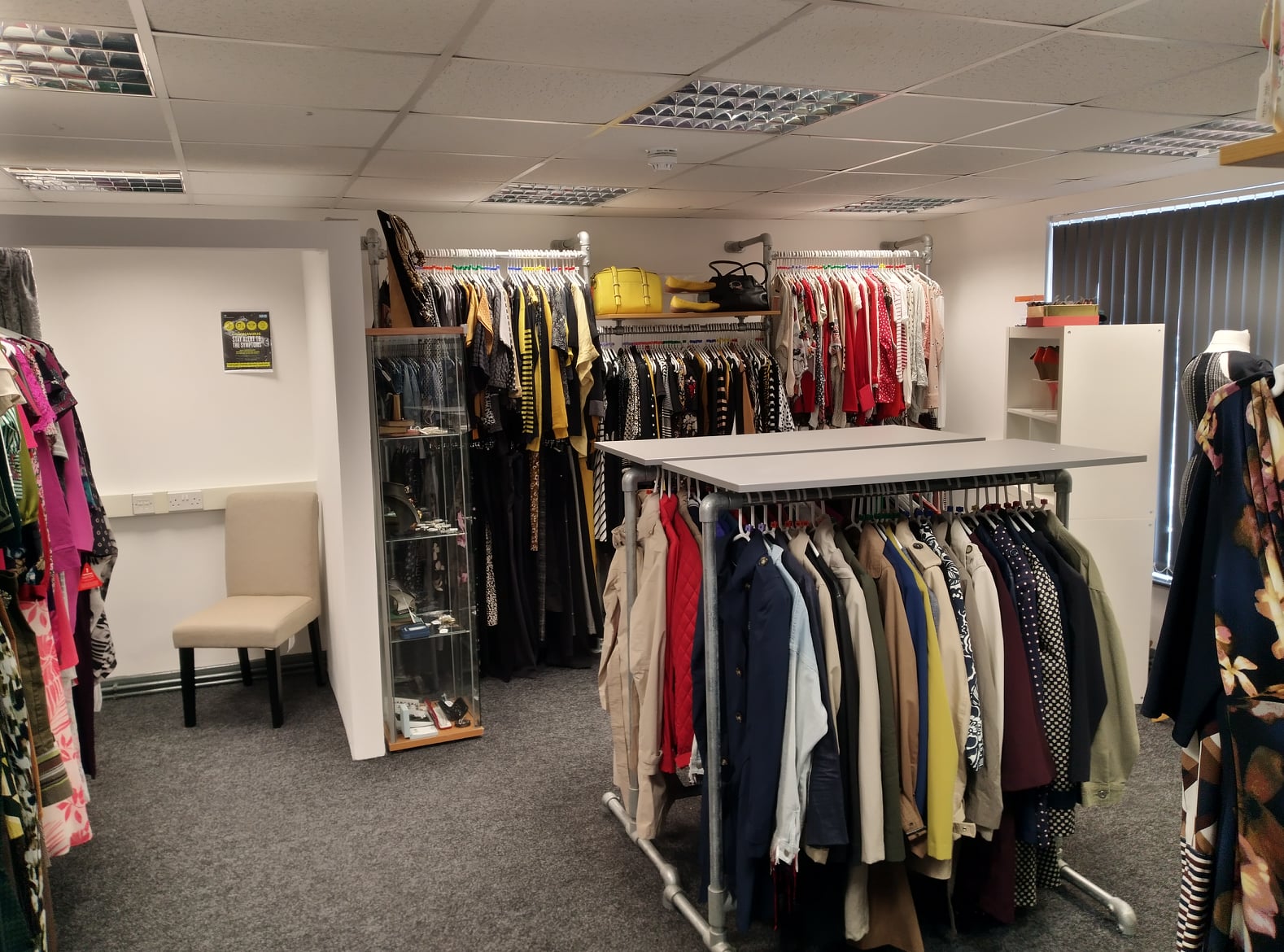 Hundreds of pre-loved bargains
The Retail Hub has four rooms packed with pre-loved items in good condition at affordable prices. View our range of furniture and homeware; working electricals; men's and women's clothes and accessories, childrenswear; and home entertainment goods, including books, CDS, records and DVDs.
All sales play a vital role in fundraising for the hospice which needs to raise nearly £2 million a year to fund patient care. Visit the Hospice Retail Hub Facebook page to keep an eye on our bargains.
What can I donate to the Retail Hub?
Donations are very much appreciated at our Donation Centre, adjacent to the Retail Hub – donations preferred between Monday – Saturday between 10am – 2pm if possible please.
We accept:
furniture
working electricals (such as TVs, radios, speakers)
men's and women's clothing and accessories (including jewellery, shoes, bags)
good quality childrenswear
home entertainment goods (books, records, DVDs and CDs)
All items must be of a sellable quality please*. As a small charity it often costs us money to dispose of items we cannot sell. We need to be able to put all your lovely donations straight on to display ready to sell and raise funds for patient care.
*The only exception is clothing and textiles which we can accept in all grades; those not suitable for re-wearing can be ragged and re-purposed.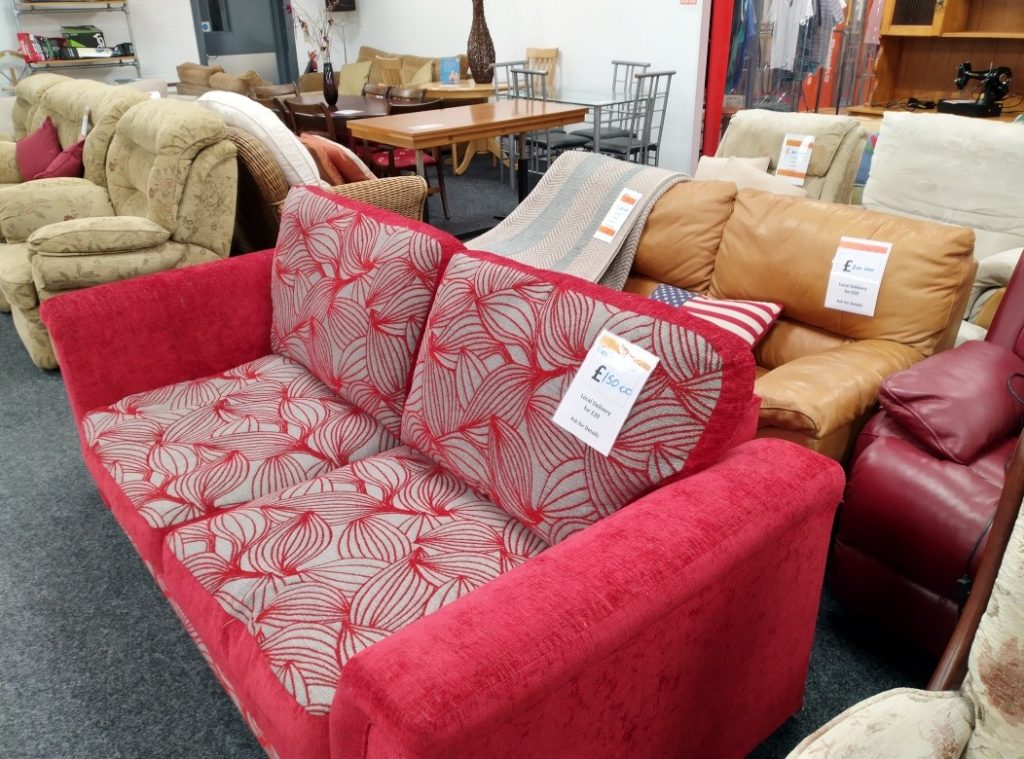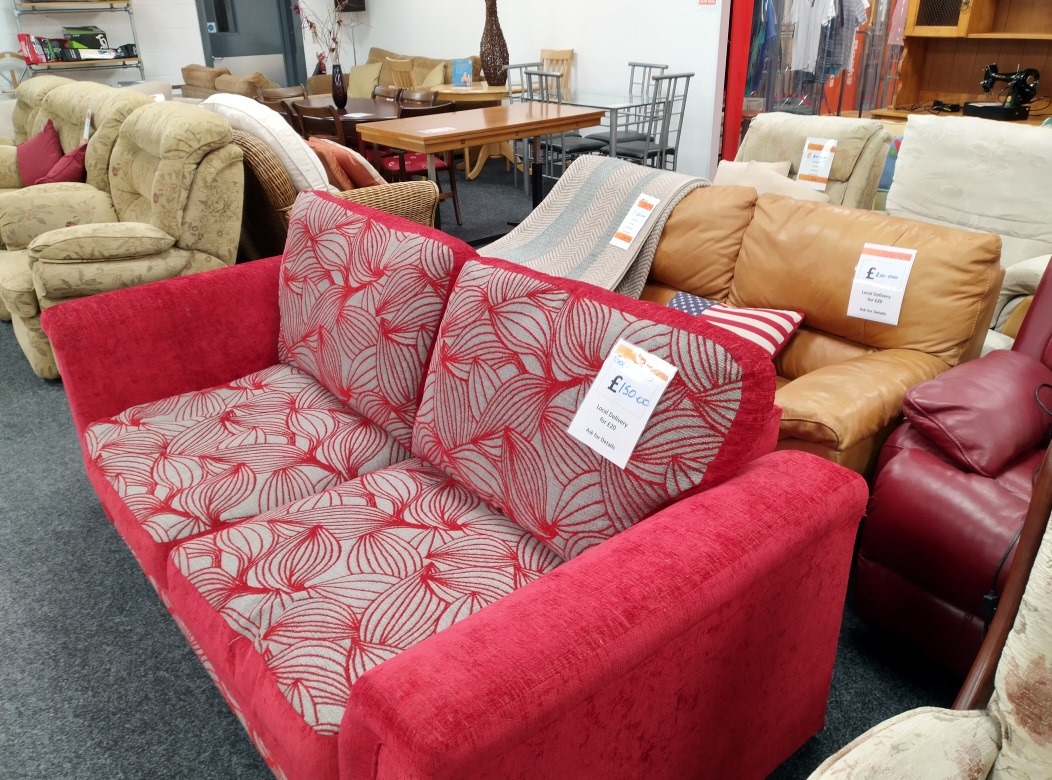 Collections of furniture
We are happy to arrange to collect larger items of furniture in good condition for sale at the Retail Hub. Please note, all sofas and chairs must still have their fire safety label attached for us to sell them. Please call 01226 240908 to discuss a large piece of furniture and arrange a collection.
Facilities
We are accessible to wheelchair users with a ramped access and disabled toilet available.
We accept payment by cash and card, including contactless payments.
We do not have a café on site, but there are several nearby. Please contact them direct for opening times and Covid-19 status and arrangements or visit their Facebook pages and websites below:
Fairway Pub – on the roundabout next to Fall Bank industrial estate https://www.facebook.com/fairway.dodworth/
Dodworth Deli and Café, Dodworth Village https://www.facebook.com/dodworthdelicafe/
Potting Shed Café, Pot House Hamlet, Silkstone https://www.facebook.com/pottingshedcafe/
Toby Carvery Dodworth Valley (on the M1 junction) https://www.tobycarvery.co.uk/restaurants/yorkshire/dodworthvalleybarnsley#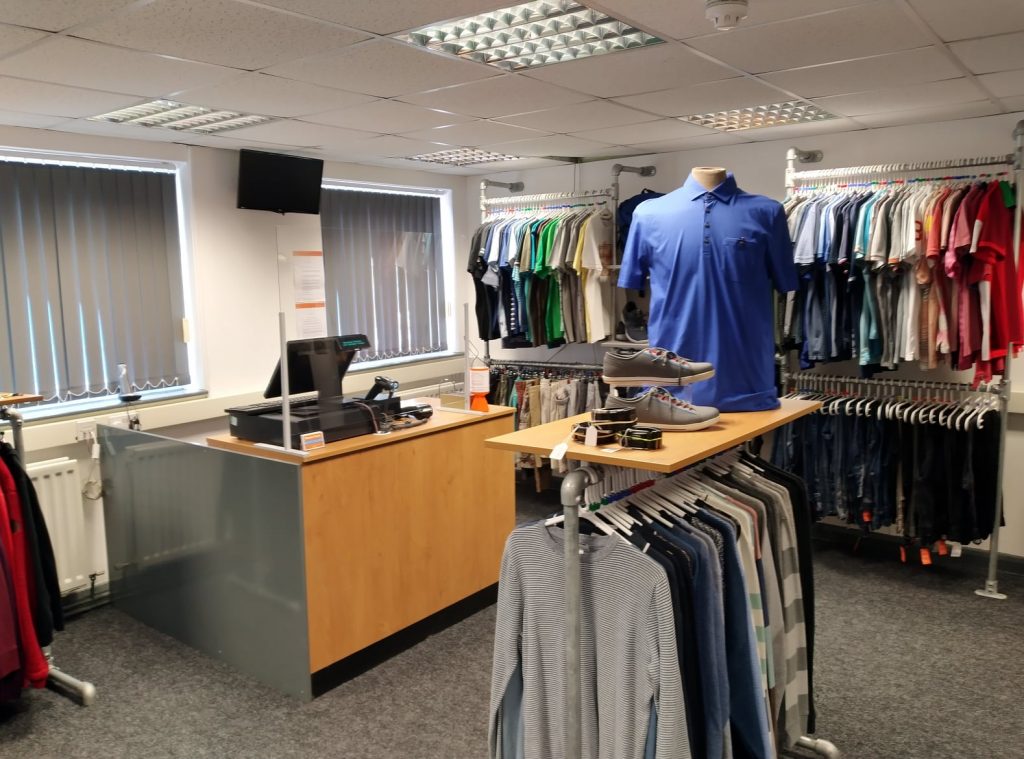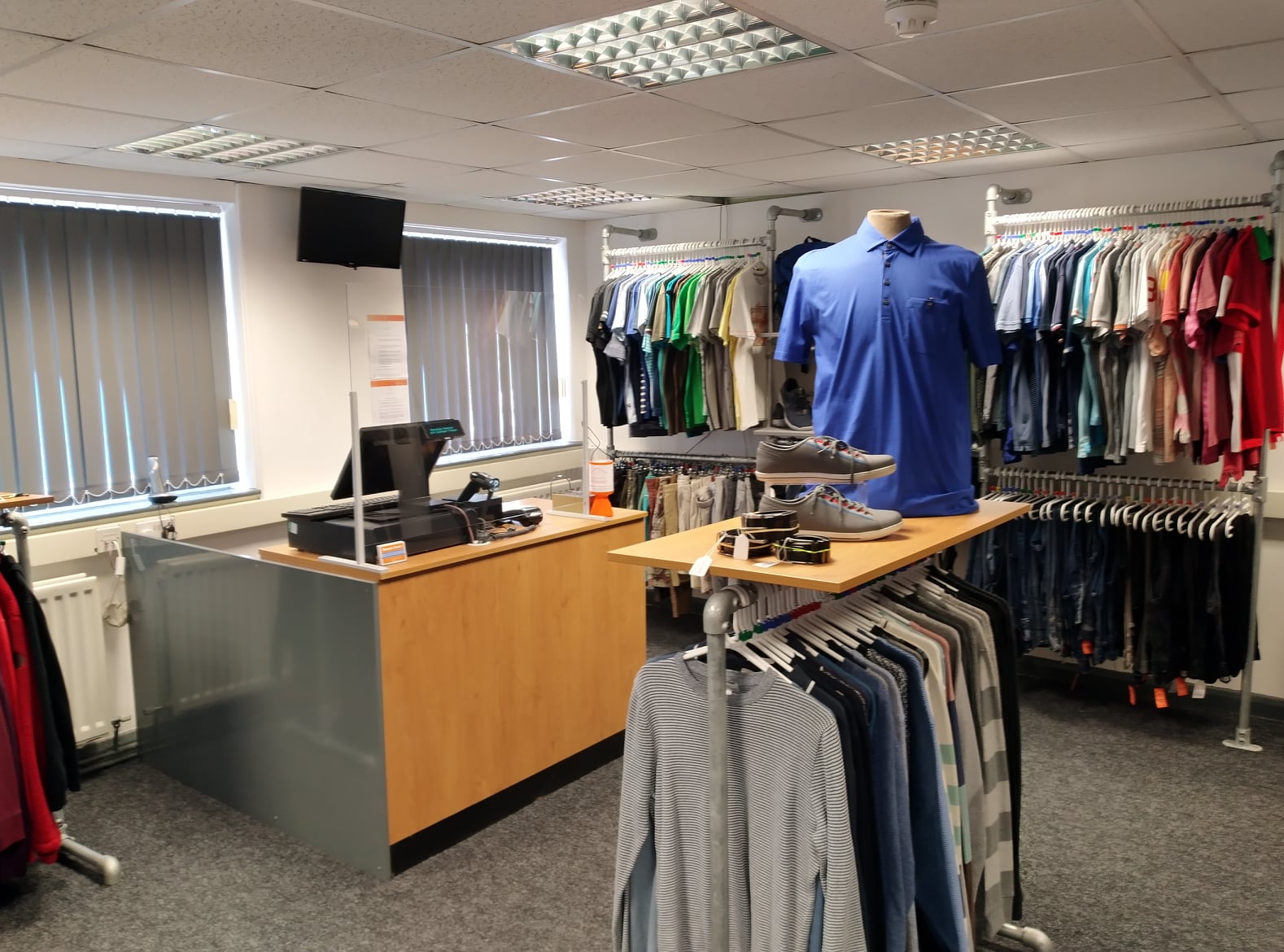 Covid 19 – keeping you safe
Staff and volunteers at the Hospice Retail Hub will also continue to wear face coverings at busy times and when in close proximity to customers. Hand sanitiser is available for all and we ask customers to allow space where possible and wear masks at their own discretion.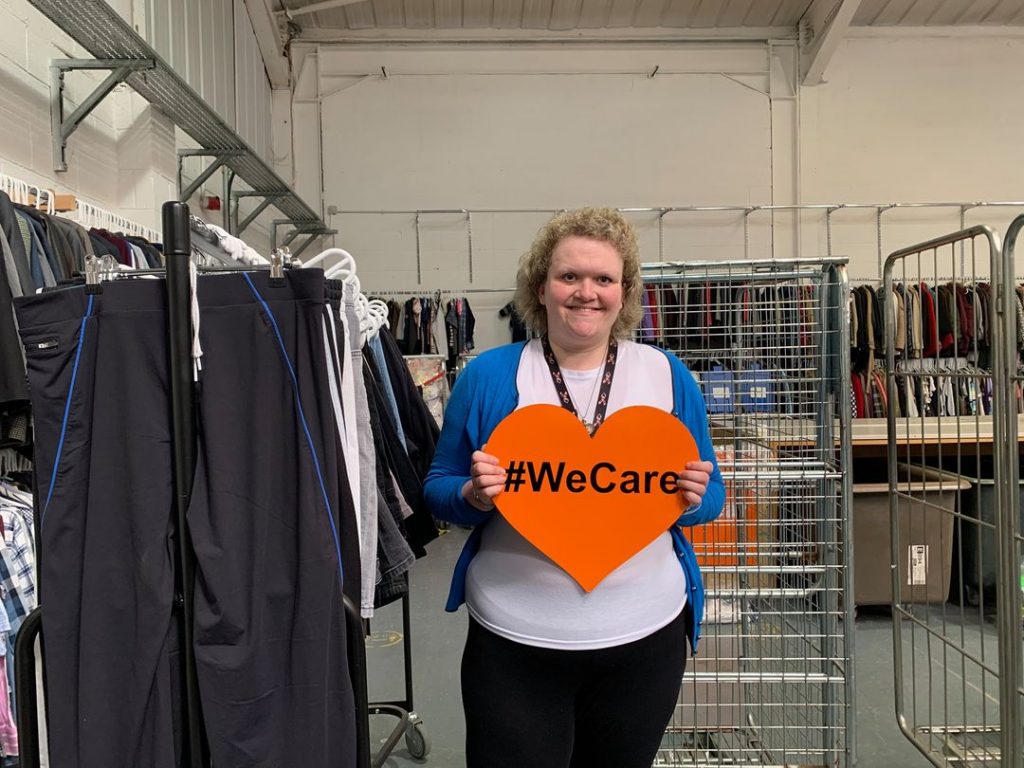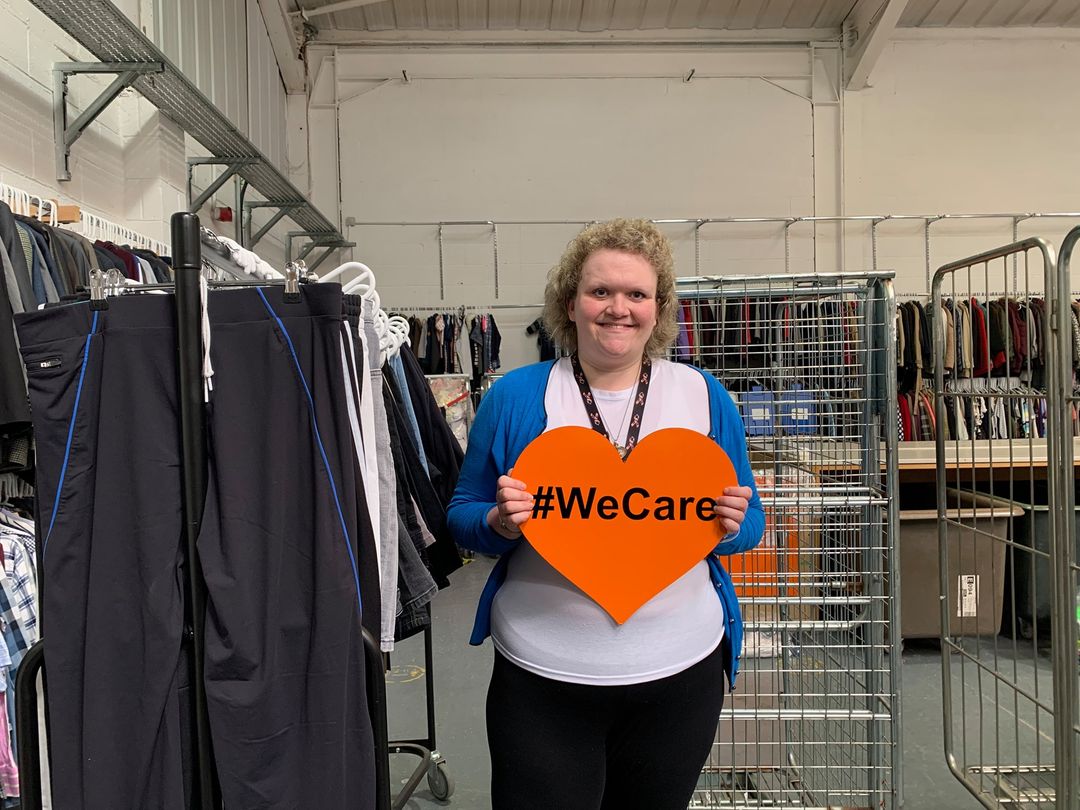 Other hospice charity shops?
We closed our High Street charity shops due to Covid-19 pressures in 2020 as they were no longer viable in raising funds for the hospice. We'll keep you posted on any future hospice retail developments soon. Also, don't forget to like the Hospice Retail Hub on our Facebook page to keep an eye on our bargains. Follow us on Instagram for fashion highlights and vintage clothing picks. Buy vintage clothing finds from us soon online.
Retail Hub opening hours
Monday 9am – 4pm
Tuesday 9am – 4pm
Wednesday 9am – 4pm
Thursday 9am – 4pm
Friday 9am – 4pm
Saturday 9am – 4pm
Sunday CLOSED
Thank you
The Retail Hub was officially opened by long-term Barnsley Hospice volunteer and fundraiser Judy Holling of Dodworth on December 7th 2020. It is run by a dedicated team of staff and volunteers. All proceeds from sales support the running costs of Barnsley Hospice. Like all hospices, the hospice is a charity and must raise money to cover the cost of providing care and support free-of-charge to patients with terminal and life-limiting conditions and their families. Thank you.