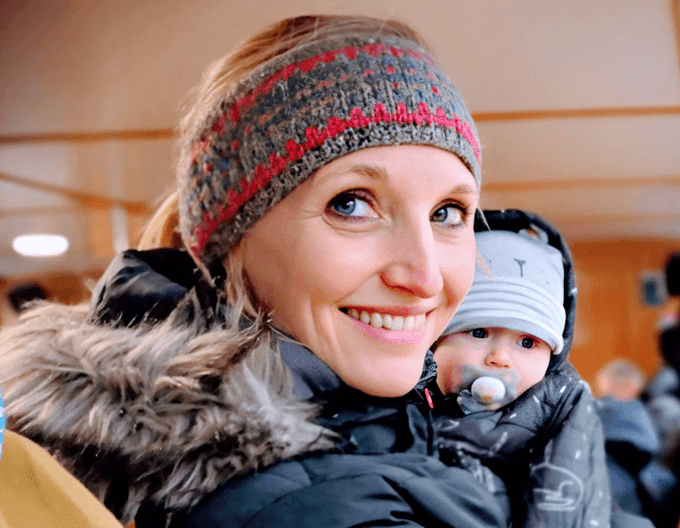 Hannah Wilson received devastating news immediately following the birth of her daughter Sadie – the bowel cancer she was diagnosed with at 30 weeks pregnant was incurable. Here, Hannah's husband Andrew shares the young family's heart-breaking story. We'd like to thank Andrew very much for sharing their experience to help others understand more about the care provided by the hospice and our partners.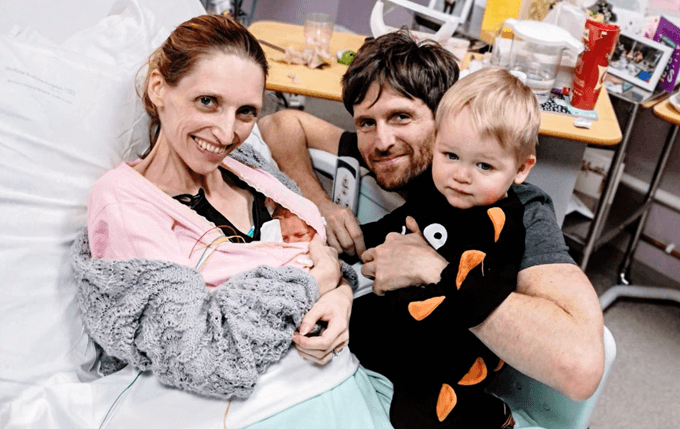 "My wife, best friend and soulmate, Hannah, was lately diagnosed with bowel cancer aged only 41. At the time she was 30 weeks pregnant and we had no choice but to have our daughter, Sadie, delivered eight weeks early. We also have a little boy called Jude who was just under two at the time. The day Hannah gave birth we were devastated to find out that the cancer was too advanced for any curative treatment. It was a rollercoaster of emotions having our baby delivered, finding out the cancer was terminal and then having to tell Hannah the devastating news after cuddles with her daughter.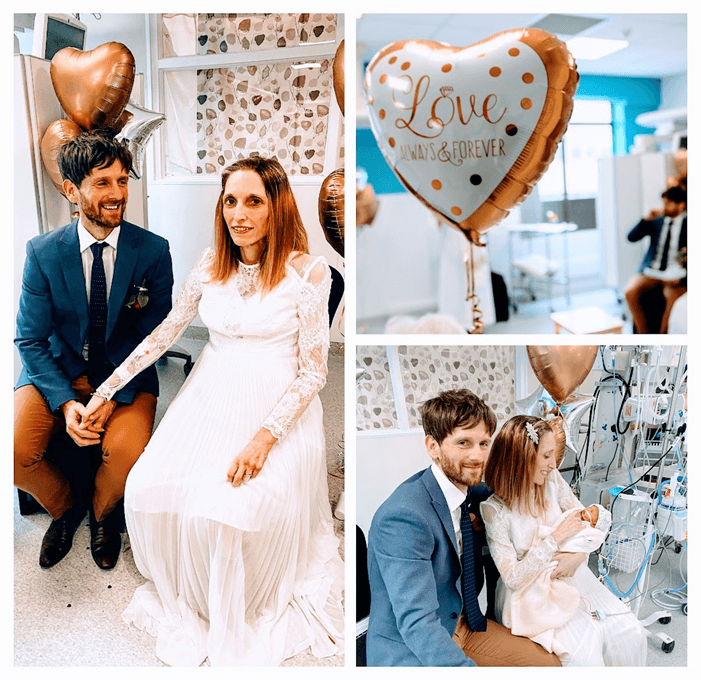 We had decided we wanted to get married, and in only two days after the birth of our daughter, the staff on the Special Care Baby Unit at Jessops organised our wedding to be held in the baby unit. It was an amazing and emotional day and the staff on the ward who organised it did such an amazing job for us.
Both me and Hannah had stayed together every night for around four weeks in the hospital since Sadie was born. Hopes of palliative treatment to allow Hannah more time with her family were decreasing and we were told that we could now be talking a matter of weeks. We were given the option of a few places that we could move that could accommodate our complex needs and provide us with a better environment.
We wanted to stay together, and we also had a baby that needed medical care and that we needed to see regularly. Barnsley Hospice was the option we chose as we were told it was a lovely place, with caring staff, and it wasn't far from Barnsley hospital where Sadie could be moved onto the neonatal ward. This would allow her to be brought to us at the hospice by the Embrace team who specialise in transferring babies.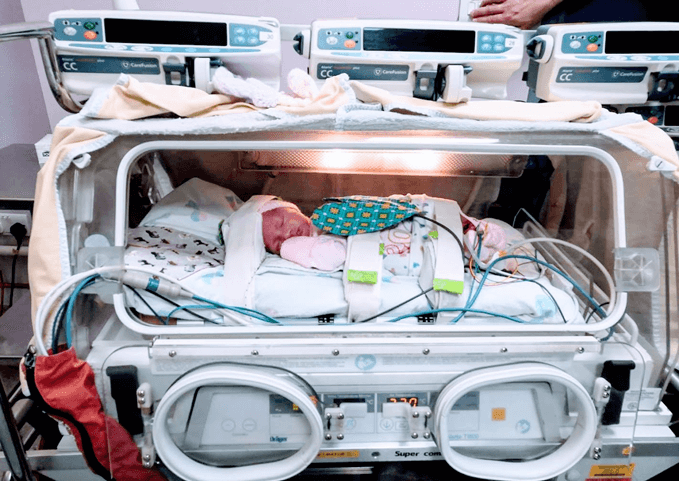 When we arrived at the hospice we were surprised. We didn't expect it to feel as welcoming as it did. It felt like a combination of a spa, a hotel and a hospital. We were so glad that we chose to come to Barnsley Hospice, it made our last weeks together as comforting and enjoyable as was possible. We were given a room each, as luckily, there was enough space at the hospice for this at the time.
The rooms were very nice and this made us feel much more relaxed than in the hospital environment. We were able to have our beds in the same room during the night too which meant a lot to us. We were lucky enough to have some lovely April weather and we got to spend many hours together, and with friends and family, sat in the sunshine in the lovely gardens which is something we loved to do.
We were there during the 2021 Covid pandemic which meant some of the social areas were out of bounds which I'm sure would have been nice to use. Masks also made it more difficult to visually communicate but the caring nature of the staff shone through.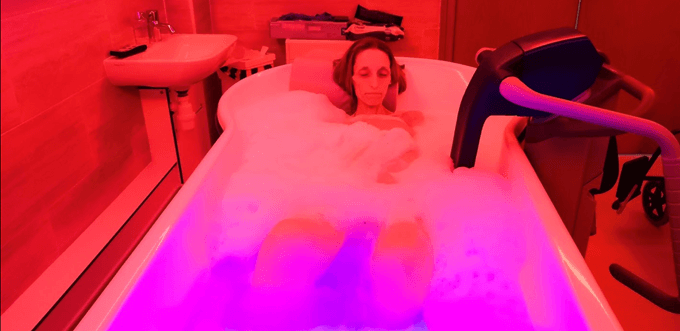 The staff were amazing with us both and we both felt we had great relations with many of them. As well as them taking fantastic care of us, we were also able to laugh and joke which helped create a positive atmosphere. Hannah really looked forward to the complementary therapy team visiting where she would have her nails done or have a massage. She also really enjoyed using the spa bath as she hadn't been able to have a proper bath in a while due to the pain she was suffering.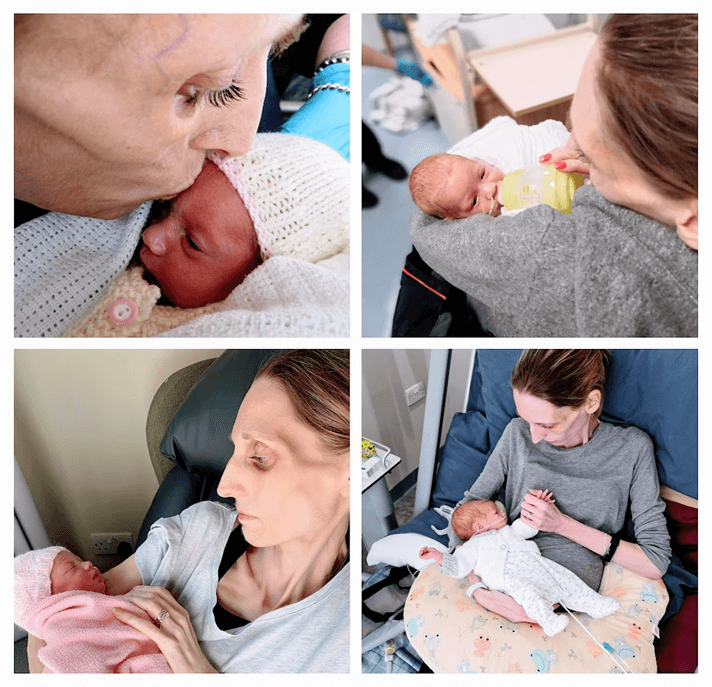 Even though we were in the pandemic we were allowed visitors as long as we stuck to safety guidance. Our most important visitor was our new daughter Sadie, she visited every other day for several hours so mother and daughter could spend some valuable time together. It was here Hannah gave Sadie her first bottle feed. We are so grateful to the hospice and the other teams involved for being so flexible to facilitate all the visits.
The medical team were excellent at managing Hannah's pain, medications were tweaked daily to create the right balance between pain relief, alertness and any side effects. This made a noticeable difference to Hannah and made her feel much better in herself, finally getting some sleep after many months of nothing more than an hour or so at night.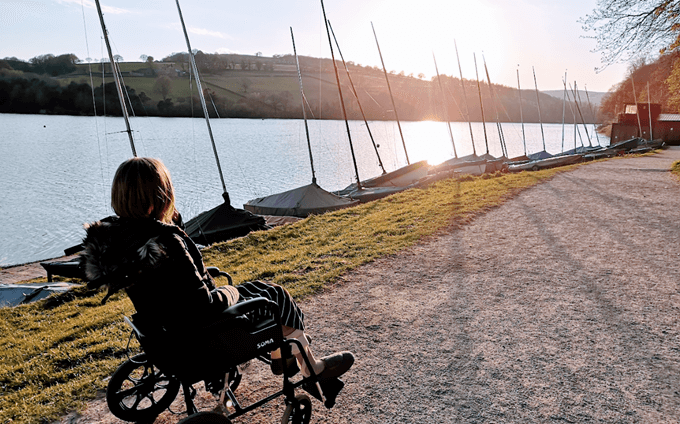 This allowed us to leave the hospice for visits during the days. We loved holidays to the Lake District, and so we managed to visit several local reservoirs as Hannah was feeling so good in herself. The team seemed to listen to what we had to say and took our opinions on board, it made us feel listened to.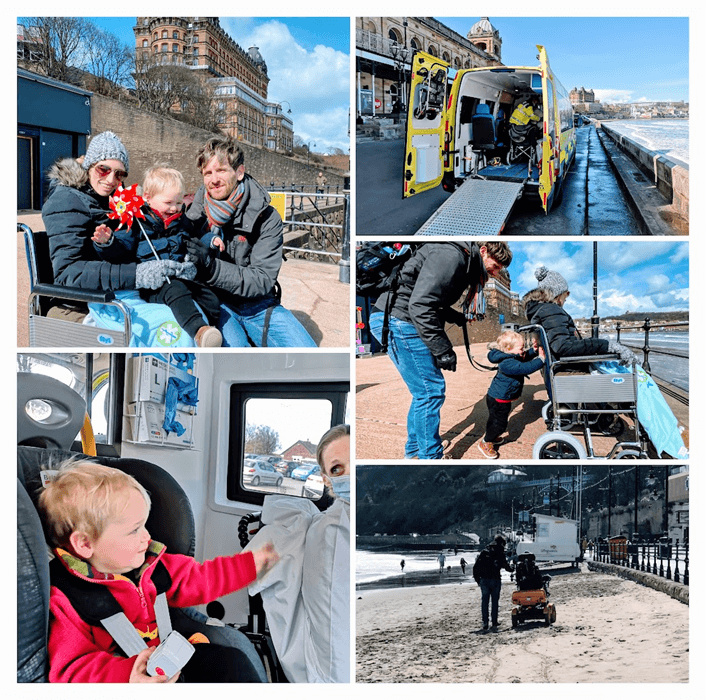 The hospice staff really went that extra mile to give us some happy memories. They organised a visit for us to the seaside with The Ambulance Wish Foundation, as Hannah really wanted to see the seaside one more time. So along with our son Jude, and one of the doctors from the hospice, Becky, we had a trip to Scarborough where we had fish and chips and made some memories that we will cherish.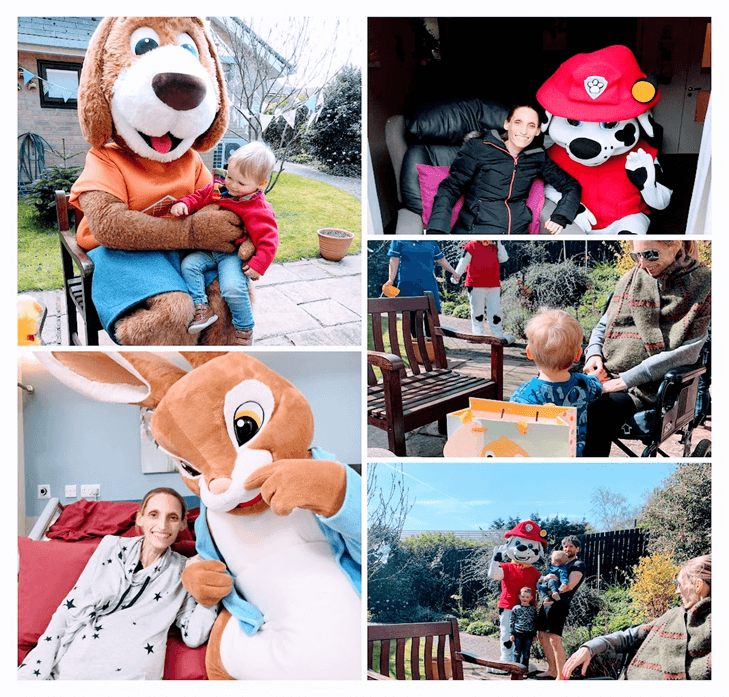 We were at the hospice over the Easter holiday and the staff organised an Easter egg hunt for our son Jude and his cousins who had come to visit. Even costumes were worn, no doubt one of the staff drew the short straw for that!
Hannah died seven weeks after the birth of our daughter. She was an amazingly brave and strong woman in the way she dealt with the worst situation imaginable. She wanted to do a fundraiser for the charities that helped her in her final weeks instead of flowers at the funeral. We've managed to raise an astonishing £36,000 which we have shared between five of the charities that helped us, Barnsley Hospice being one of them. Hopefully that will go some way to help other families in their time of need.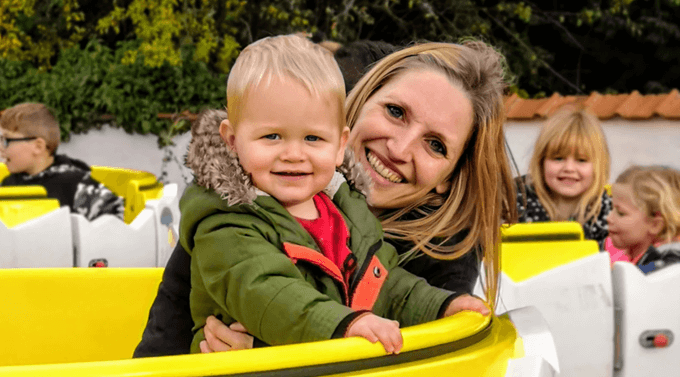 Our family would like to thank the whole team involved in the care of our beautiful Hannah."
The Wilson & Warren Family
You can make a donation to the hospice on our website.