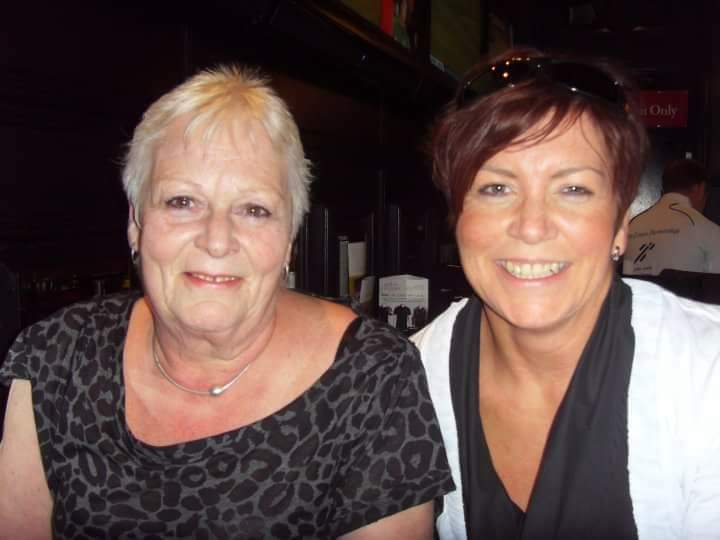 Steph's Mum had two short stays in Barnsley Hospice to help her cope with the symptoms of her illness before she died peacefully at home at the age of 66. Here, Steph shares her family's experience, as she would like to offer some reassurance to others who find themselves needing our care and support for the first time.
"When Mum's healthcare professionals brought up the idea of going into the hospice, her initial reaction was that she didn't want to go. She thought going into a hospice meant that she would never come home, but once we had chatted this through with our family and staff members, she agreed to go in.
By the first evening of Mum's initial stay, the difference in her was noticeable to us all. When I came to visit, it was clear how well she was being looked after, and the whole family just felt like we'd been scooped up into a massive hug.
Mum's condition had changed between the two stays she spent in the hospice, but it allowed us to spend quality time together both times. Whether we were sat in the lounge or watching TV in Mum's room, those memories mean a lot to me. It felt like we were at home, but with the reassurance that trained professionals surrounded us.
When my cousin later needed hospice care, I think she was reassured by the excellent care she saw my Mum receive at the hospice. Sam died, aged 45, in the hospice, and I believe everyone deserves the opportunity to die surrounded by people that love and support them.
The hospice has helped take some of the worries away from our family during our most challenging times. We are incredibly grateful for everything they have done and have supported the hospice through our fundraising ever since."