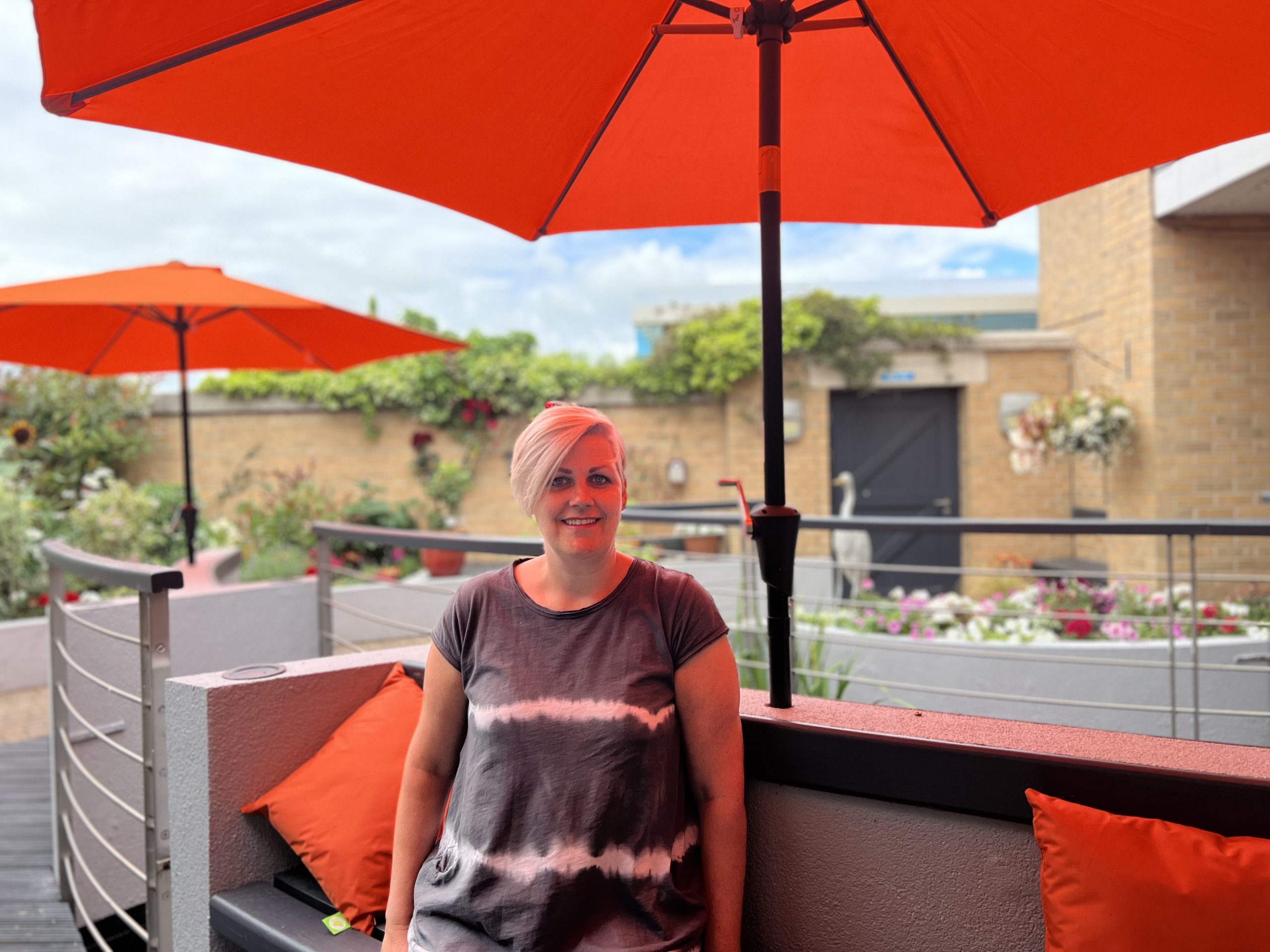 Caroline is a patient in The Orangery, and has been supported by the hospice since she was first diagnosed with cancer in 2019. At a recent appointment, Caroline was enjoying the views into our gardens and heard about our plans to create more shaded areas for patients and staff. Here, Caroline shares her story of how the hospice has helped her cope with her diagnosis and why she has chosen to give back.
"I was diagnosed with breast cancer in 2019, which came as a huge shock. I was devastated
and didn't know where to turn to. I stumbled across a leaflet about the hospice, so I gave
them a ring to see if they could offer any help. 

I spoke to a lovely lady who informed me of a drop-in session they were holding in the Day
Therapy centre at the time, and I decided to give it a go.

I found the drop-in sessions really helpful, but I was still struggling with my diagnosis and
how to tell my children. I was then referred to the hospice Counselling service, which
supported me with those difficult conversations. It also helped me to stay mentally well whilst
I was undergoing treatment.

Despite feeling as good as I can be, I soon received another massive blow when tests
showed that I had the BRCA 2 gene mutation – meaning the risk of developing other cancers
was higher.

Sometimes, my diagnosis feels like living with a gun to my head, but I also know that the
hospice is there for me when I need them.

In the lockdown, I attended the virtual COPE sessions, and it was amazing to know the
team were still there to support me even when I couldn't come in person. It was so valuable
to get together with a group of people feeling the same as me.

Now I have complementary therapy appointments each month, which are invaluable to me.
When I come to the hospice, I know it's my 'me time', and I have space to chat with staff
about any worries or questions I have.

I was recently looking out into the hospice gardens at one of my appointments with Diane
(complementary therapy lead at the hospice), and she was telling me about the future plans
for the garden. One of the things she mentioned was buying some parasols to provide more
shaded areas for patients and staff.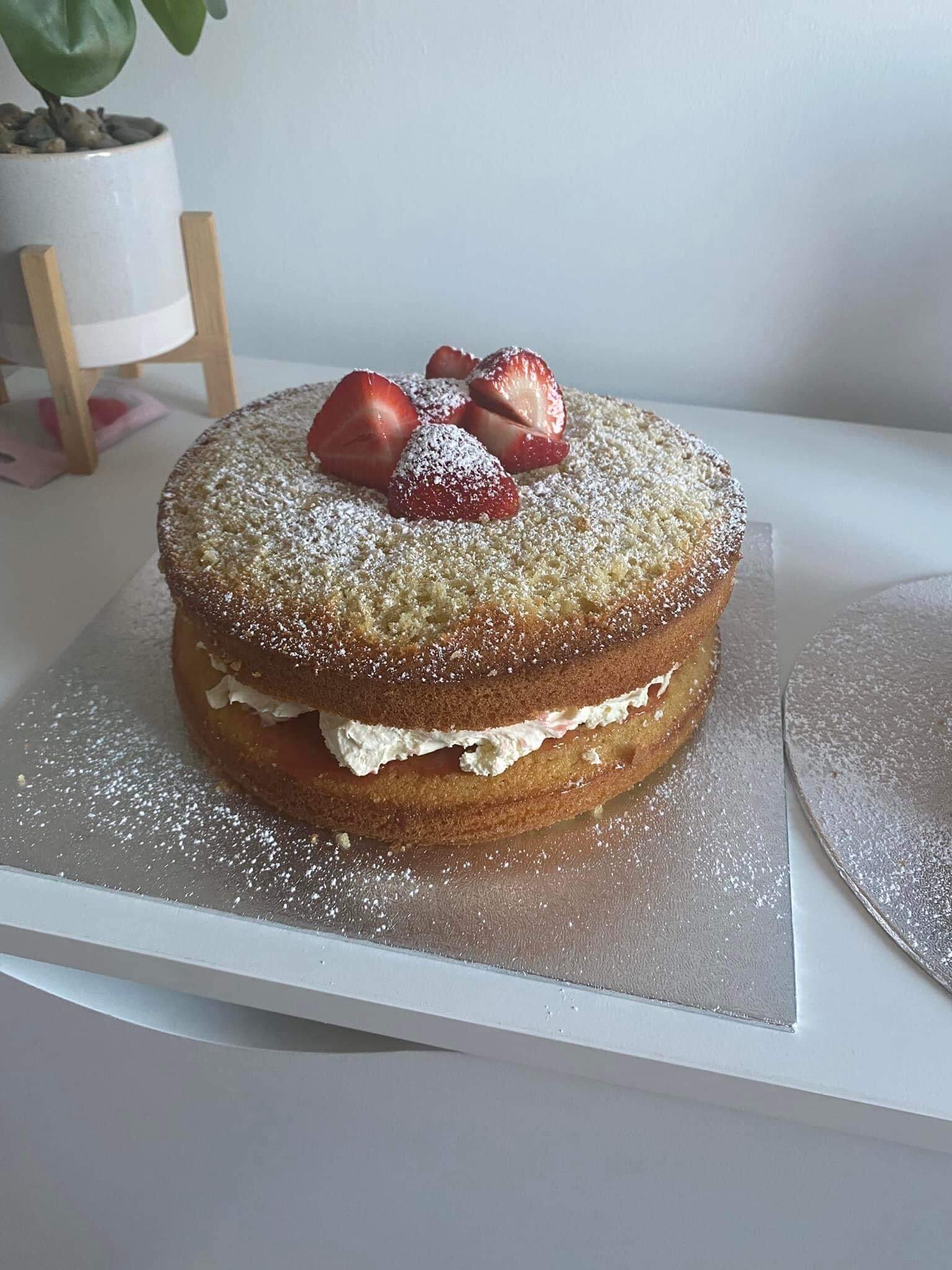 When I got home, my mind was racing with ways I could help. I am a keen baker, so I
decided to raffle off some of my homemade cakes and cheesecakes. I managed to raise
almost £300 in two days, which was enough to buy all the parasols and even some seat
cushions too!
I am so grateful for the support the hospice has given me over the past three years, and I'm
delighted to be able to give back in some way. It's amazing coming to my appointments and
seeing the difference my fundraising has made."