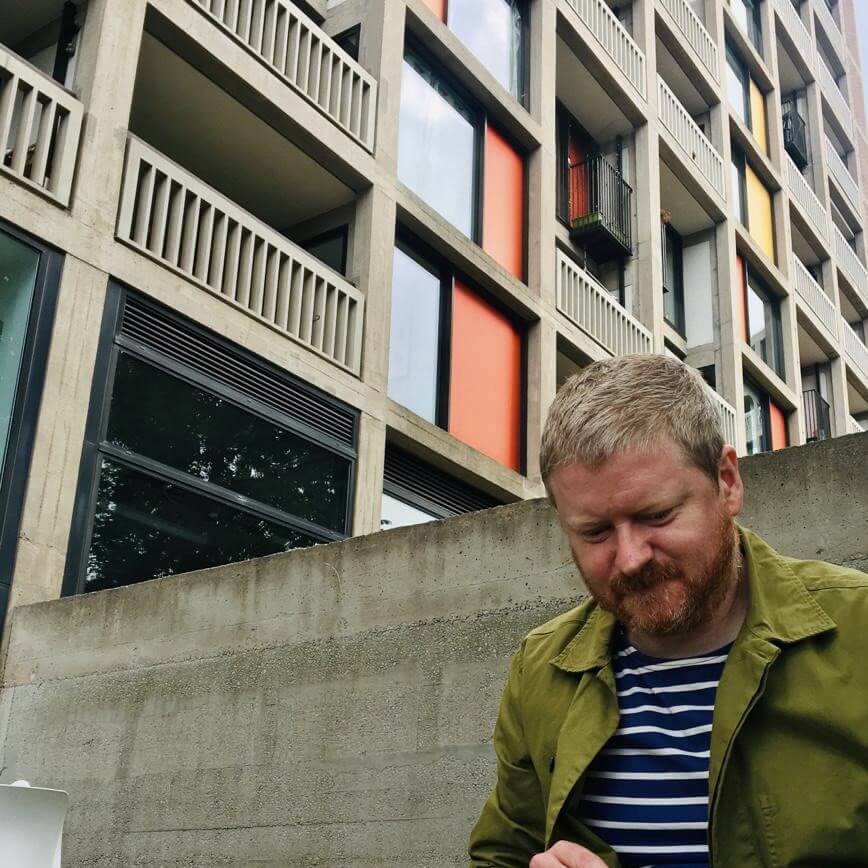 Posted 28 October 2022
Our 'A Heart as Big as Barnsley' collection has officially launched, and we want to share a bit more about Jamie Briggs, the designer behind the artwork printed on the t-shirts. Our utmost thanks go to Jamie for so kindly supporting the hospice.
Can you give us a brief overview of your professional career?
I have 20 years of experience in the graphic design industry, either working for agencies or freelancing. I'm currently a senior designer at Leeds-based marketing agency, Bewonder*.
How did this project come about?
I've known Simon (who works at the Retail Hub) for many years. We're good friends and have worked on numerous projects together in the past. He has good vision and taste in anything art/design related, so it's always interesting working with him.
Why did you agree to support the project/Barnsley Hospice?
The hospice supported my mum and family when she was receiving end of life care, so it's very much close to my heart. I also designed the hospice logo when I was a student at the University of Huddersfield, so I didn't hesitate in wanting to get involved again.
What do you think of the finished product?
I'm very happy with the final product. With the hospice being established in the 90s, we wanted it to capture that aesthetic, and hopefully it will appeal to a wide range of people.
You can find out more about the A Heart as Big as Barnsley collection on our website. The collection is available for purchase from the Barnsley Hospice Retail Hub, located on the Fall Bank Industrial Estate in Dodworth. Opening times are Monday to Saturday, 9 am to 4 pm.