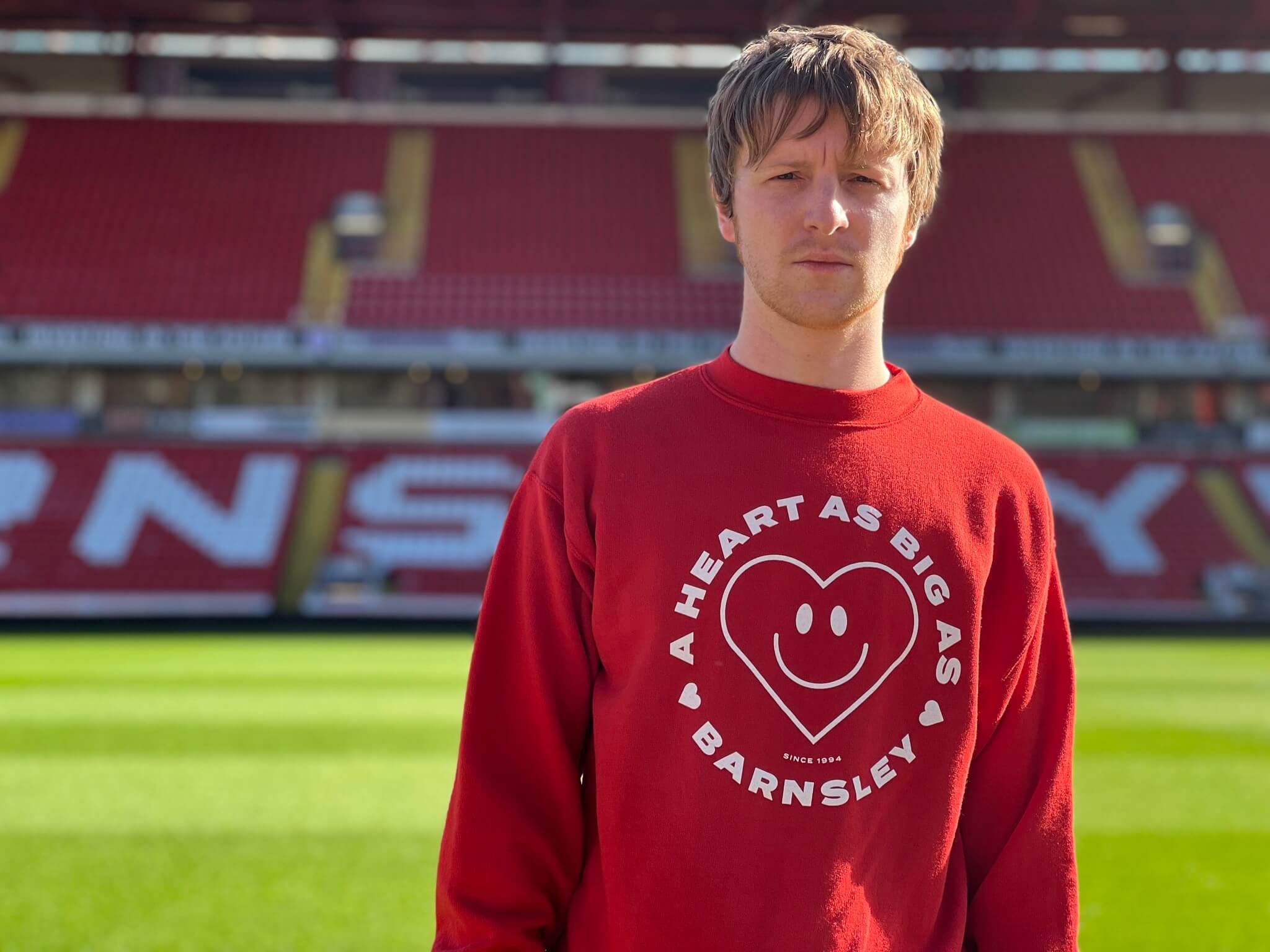 Posted 28 October 2022
This week, Barnsley Hospice launched the 'A Heart as Big as Barnsley' collection –
a bespoke selection of pre-loved clothing designed to celebrate the people of
Barnsley.

The collection features a series of pre-loved t-shirts and sweatshirts that have been
printed with the phrase 'A Heart as Big as Barnsley'. This phrase was chosen to
represent the generosity the local community has shown to the hospice since it was
established in 1994.

The 'A Heart as Big as Barnsley' artwork was created by Barnsley-born designer,
Jamie Briggs, and printed onto pre-loved t-shirts and sweatshirts that had been
donated to the Barnsley Hospice Retail Hub.

Jamie had originally worked with the hospice as a student when he designed the
original hospice logo. Since then, he and his family have received support from the
hospice on a personal level, when Jamie's mum received end of life care at the
hospice.

When discussing his involvement in the collection, Jamie said: "The hospice
supported my mum and family when she was receiving end of life care, so it's very
much close to my heart.
"I also designed the hospice logo when I was a student at the University of
Huddersfield, so I didn't hesitate in wanting to get involved again."

Importantly, the profits raised from the sale of the 'A Heart as Big as Barnsley'
collection will go directly toward supporting the specialise palliative and end of life
care provided at the hospice.

The collection also comes as an important part of the hospice's commitment to
sustainability.

Isabel Hartland, Director of Finance and Income Generation at Barnsley Hospice
said: "We are extremely proud of the part our Retail Hub plays in promoting
sustainable fashion, and this collection illustrates this commitment.

"By using items of clothing donated to our Retail Hub, we are reducing the impact on
the environment and maximising the income generated from the donations of our
generous supporters."

The collection is available for purchase from the Barnsley Hospice Retail Hub,
located on the Fall Bank Industrial Estate in Dodworth. Opening times are Monday to
Saturday, 9 am to 4 pm.