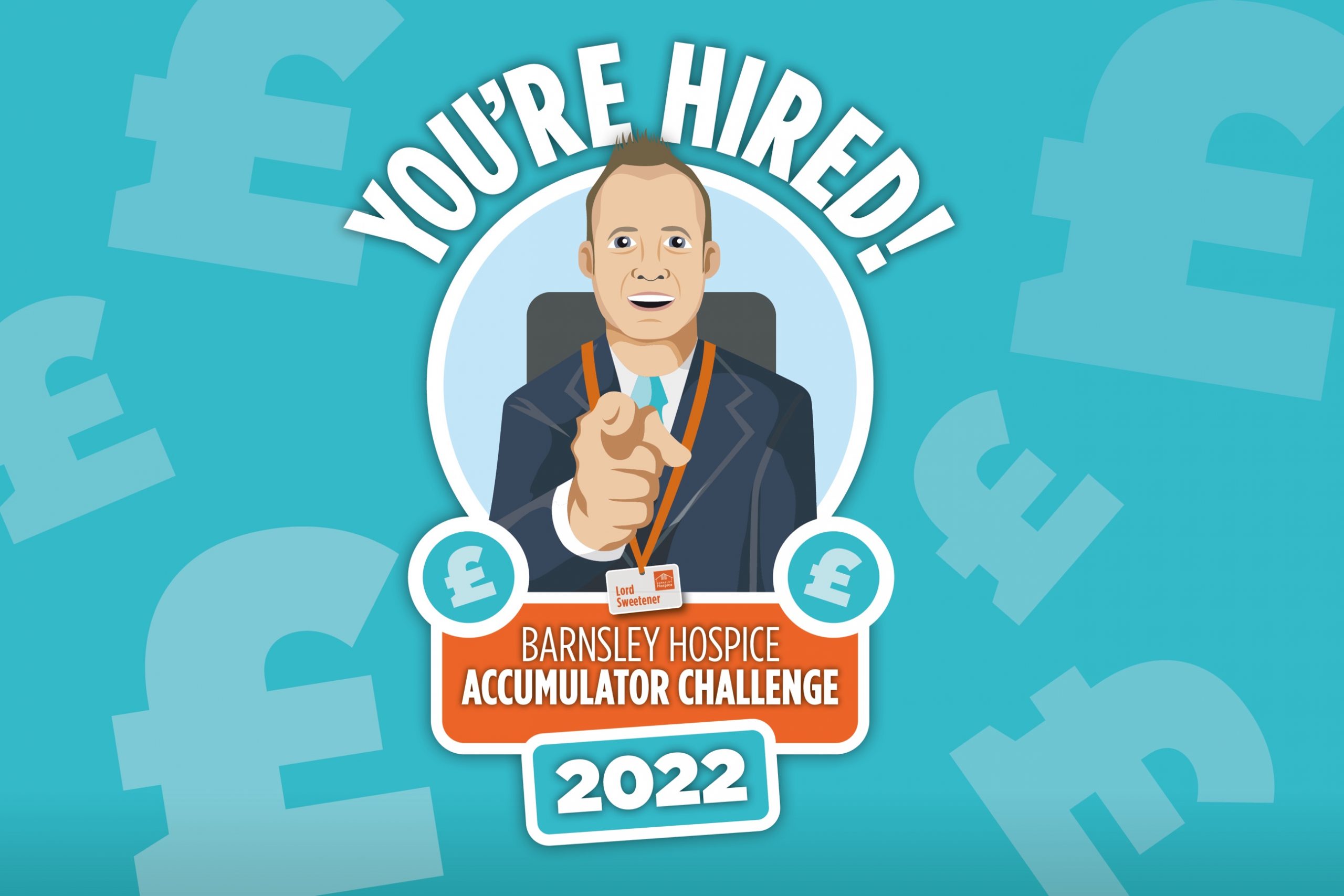 Posted 10 March 2022
The Barnsley Hospice Accumulator Challenge is back for 2022! The annual fundraiser, taking place this May, invites local businesses to think creatively and raise vital funds for Barnsley Hospice. 
Barnsley Hospice will loan each team £31, which the fundraisers have the 31 days of May to turn into as much money as possible – all in aid of the specialist palliative care the hospice provides for the people of Barnsley.
Prizes are awarded at the end of the month for the team that raises the most money and the most innovative idea. The opportunities are endless, from cake sales, fancy dress days and sponsored challenges. As long as it is safe and legal, teams can choose any activity that suits them and their schedule – it is the perfect team-building exercise!
Alice Prince works at GXO Logistics and has previously taken part in the Accumulator Challenge. She said this, "Our team won last year, and we love being part of the Accumulator Challenge! We have so much fun, and colleagues love getting involved. It brings the team together, and we just loved raising money for Barnsley Hospice because it's a brilliant challenge."
Simon Atkinson (AKA Lord Sweetener), the Corporate Fundraiser at Barnsley Hospice, will support the teams throughout the challenge and offer any advice to help maximise their fundraising potential!
Sign up now and get involved with the FUNdraising! You can sign up using the form online, contact simon.atkinson@barnsley-hospice.org, or give us a call on 01226 244 244. Entries will close on 29 April 2022.