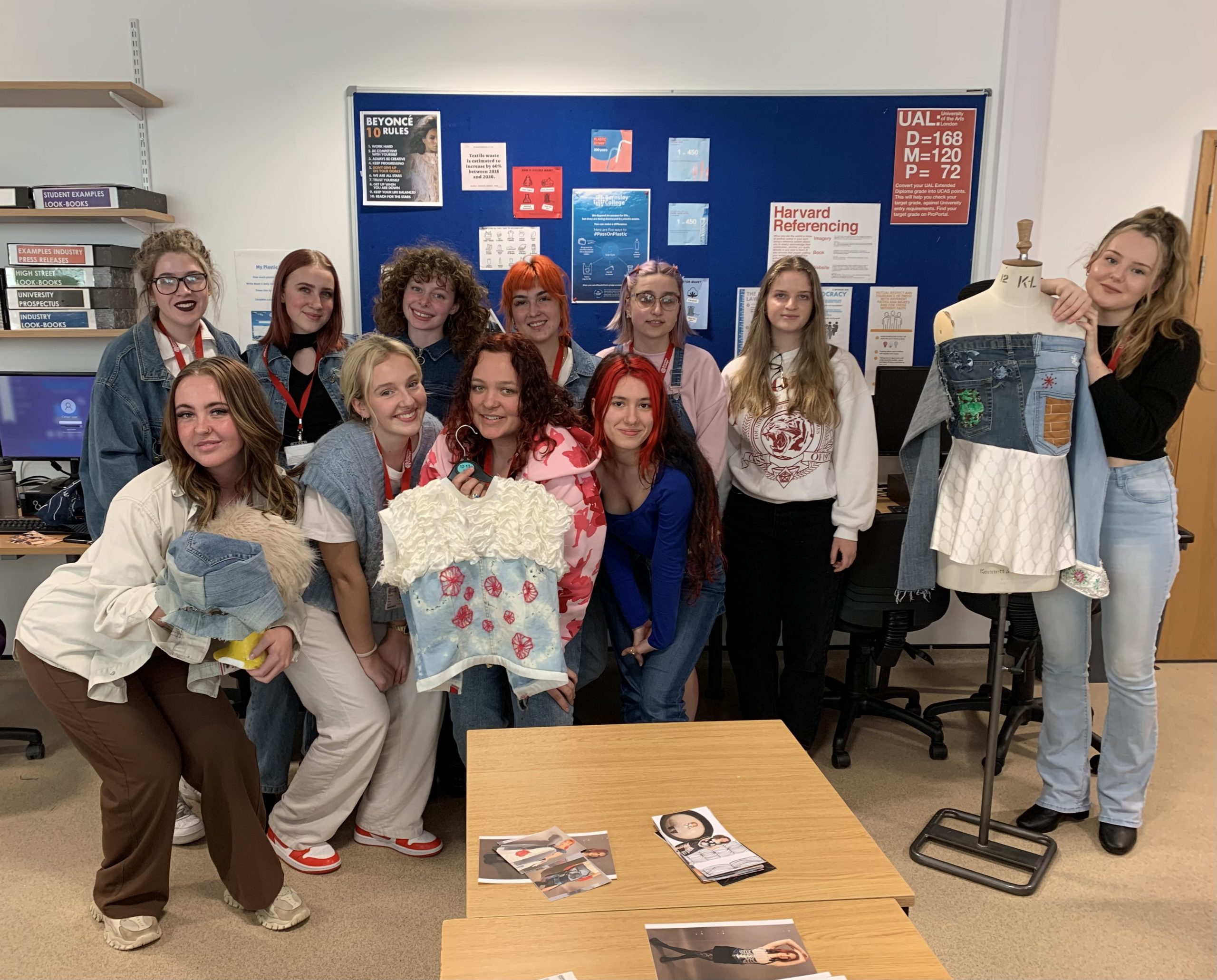 Posted 16 February 2022
Barnsley College fashion students recently visited our Barnsley Hospice Retail Hub to select some pre-loved denim garments to take away and transform into something new and stunning.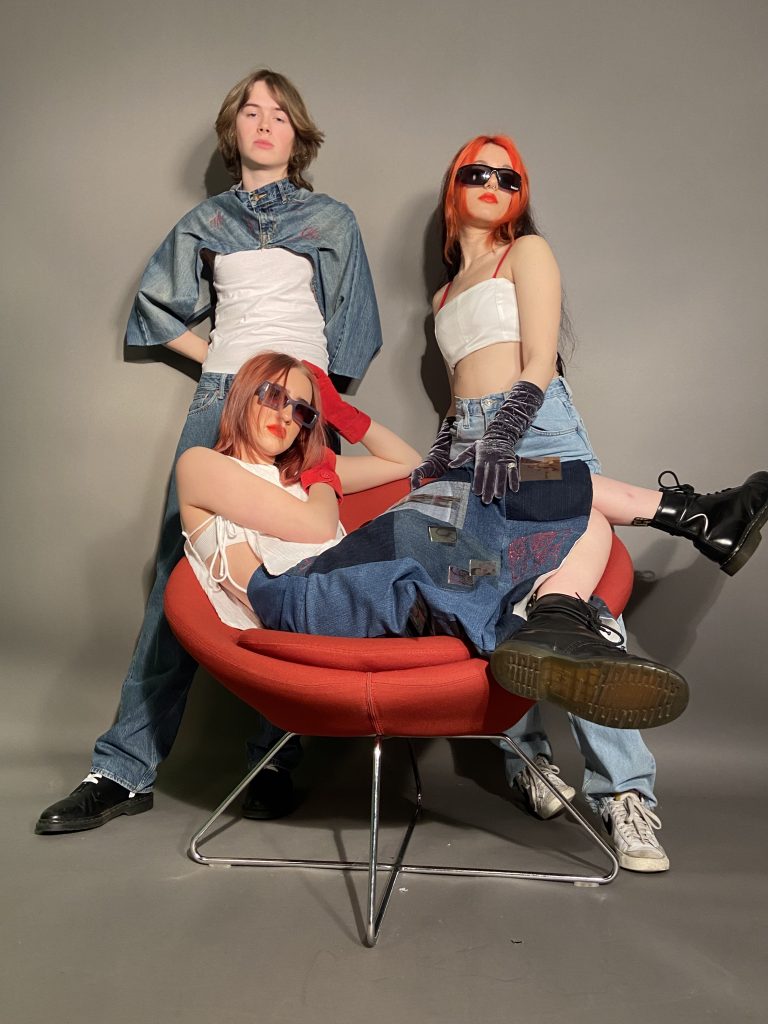 We'd like to thank the students who have shared their incredible creations with us. They certainly champion the idea of upcycling and second-hand style. Do you fancy a fashion show? Here you go.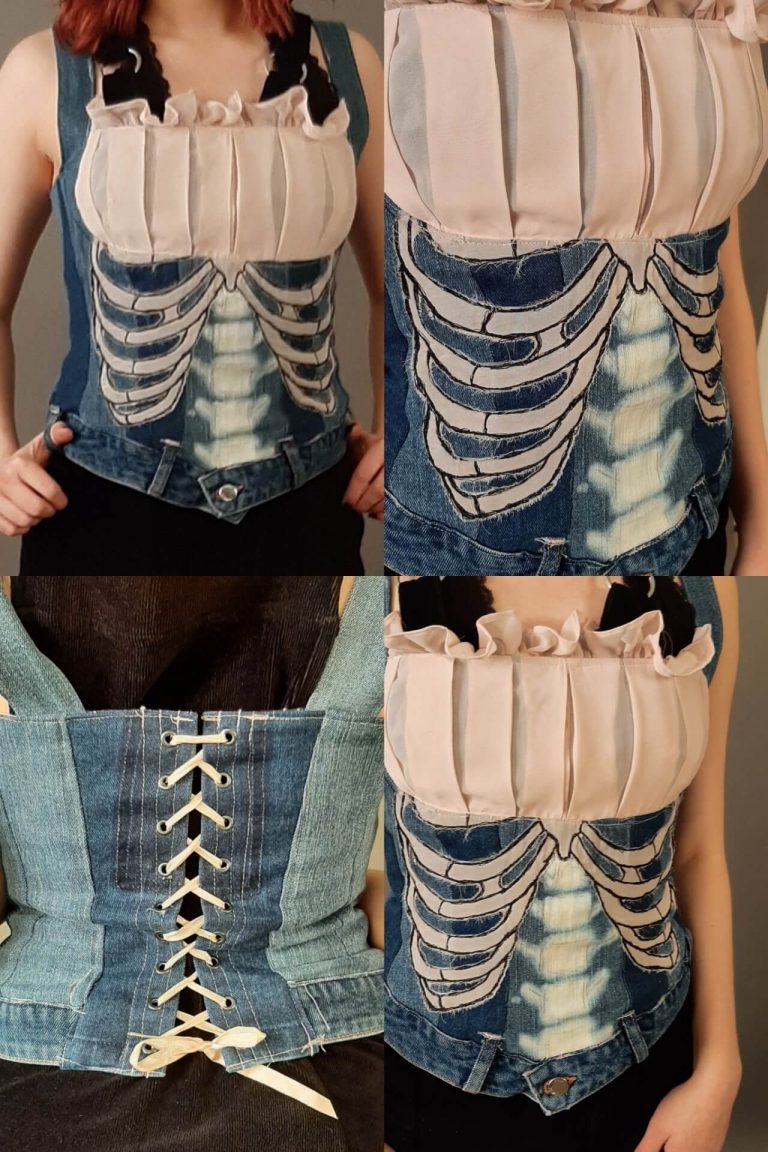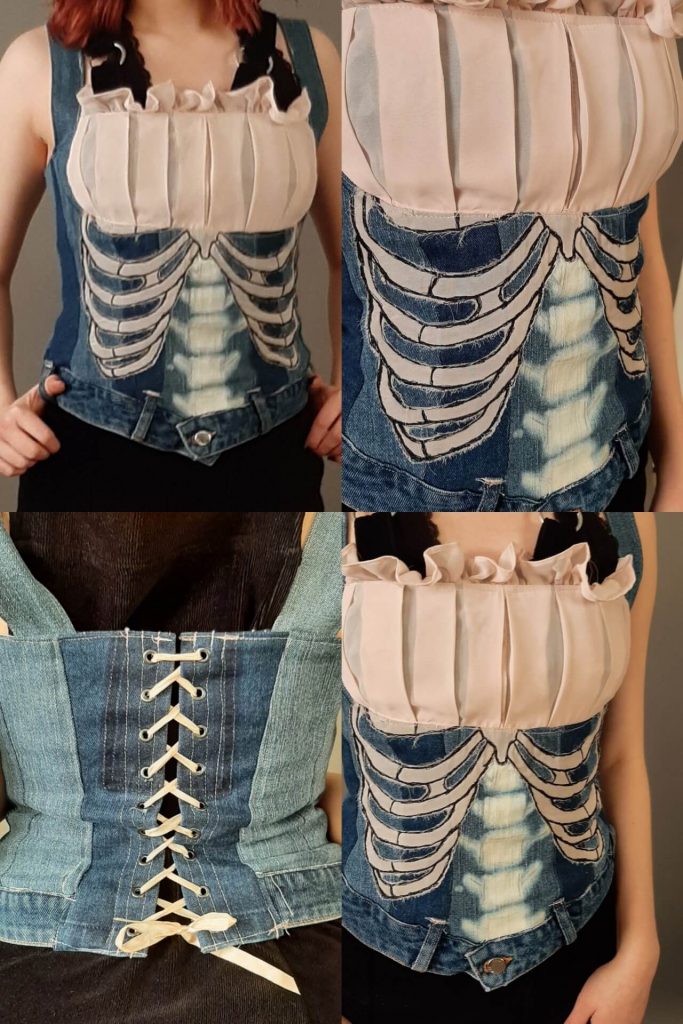 The task for the second-year fashion design students was choose up to five denim items and one other piece of clothing from our donated clothing range. You can see them choosing from our warehouse here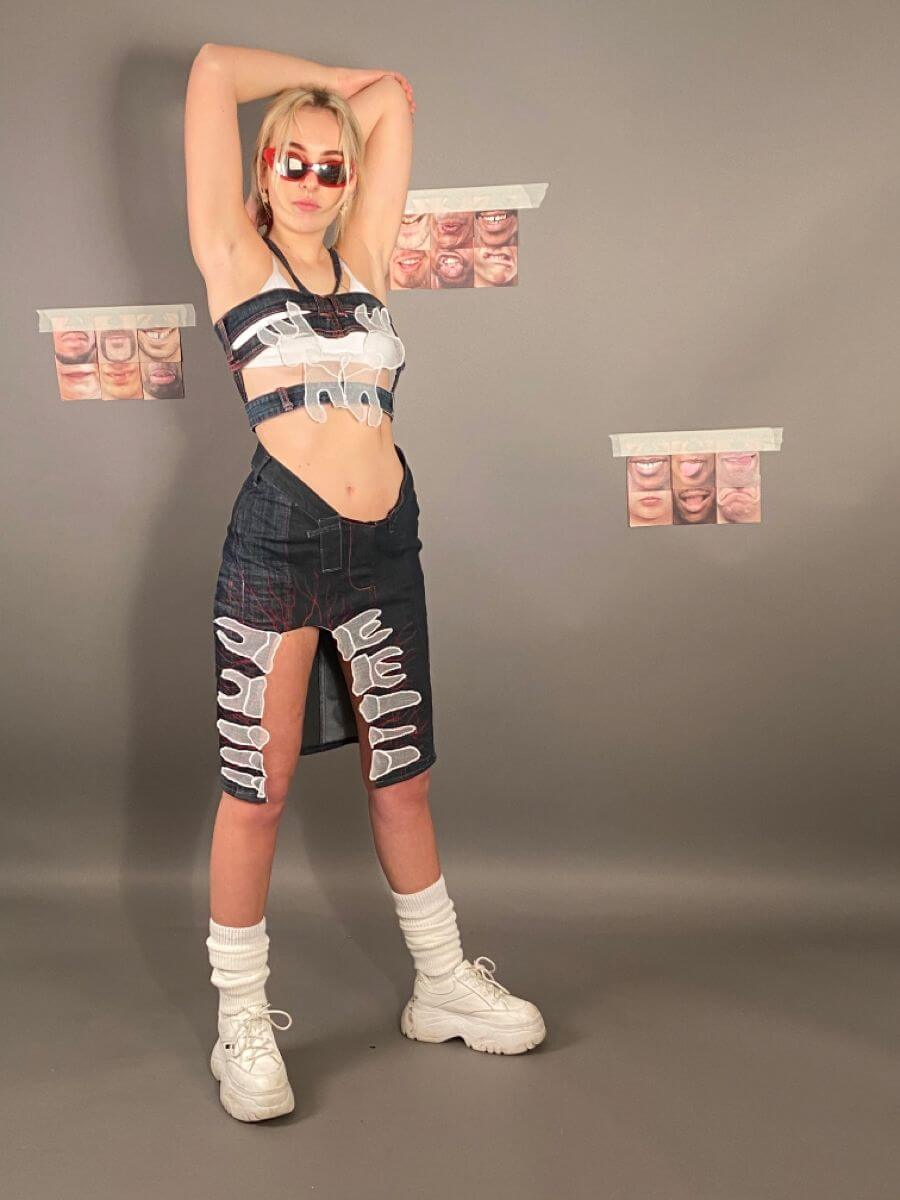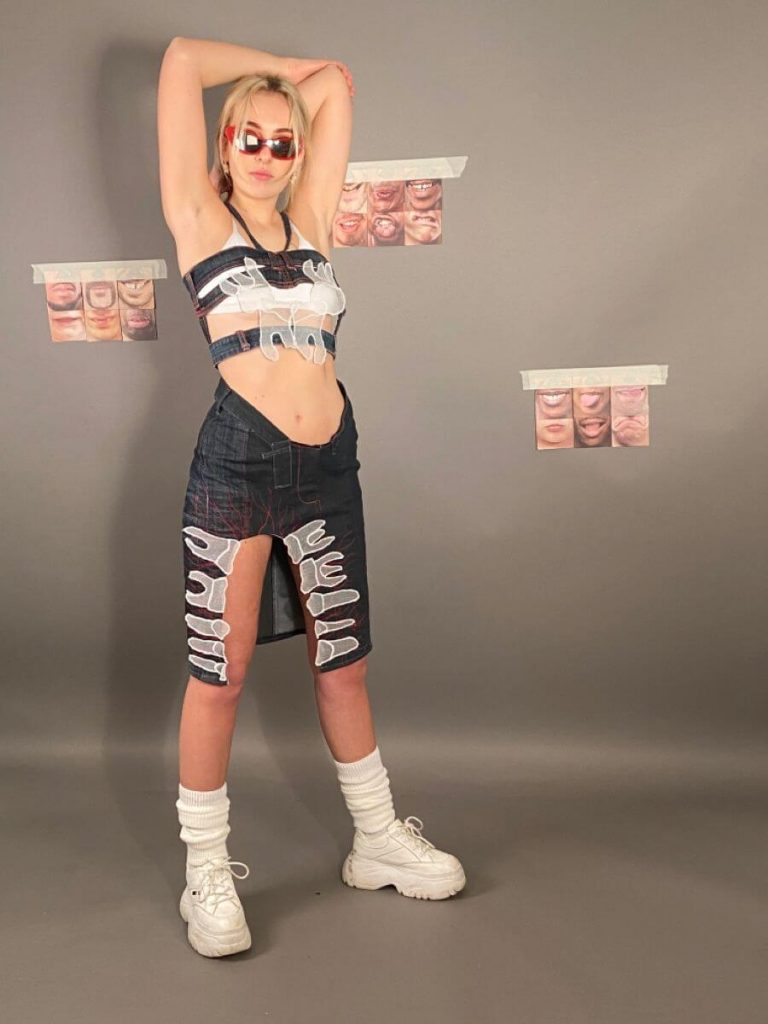 Their coursework assignment was then to use these charity shop finds to create a new garment inspired by the theme of either 'Barnsley' or the 'Human Body'.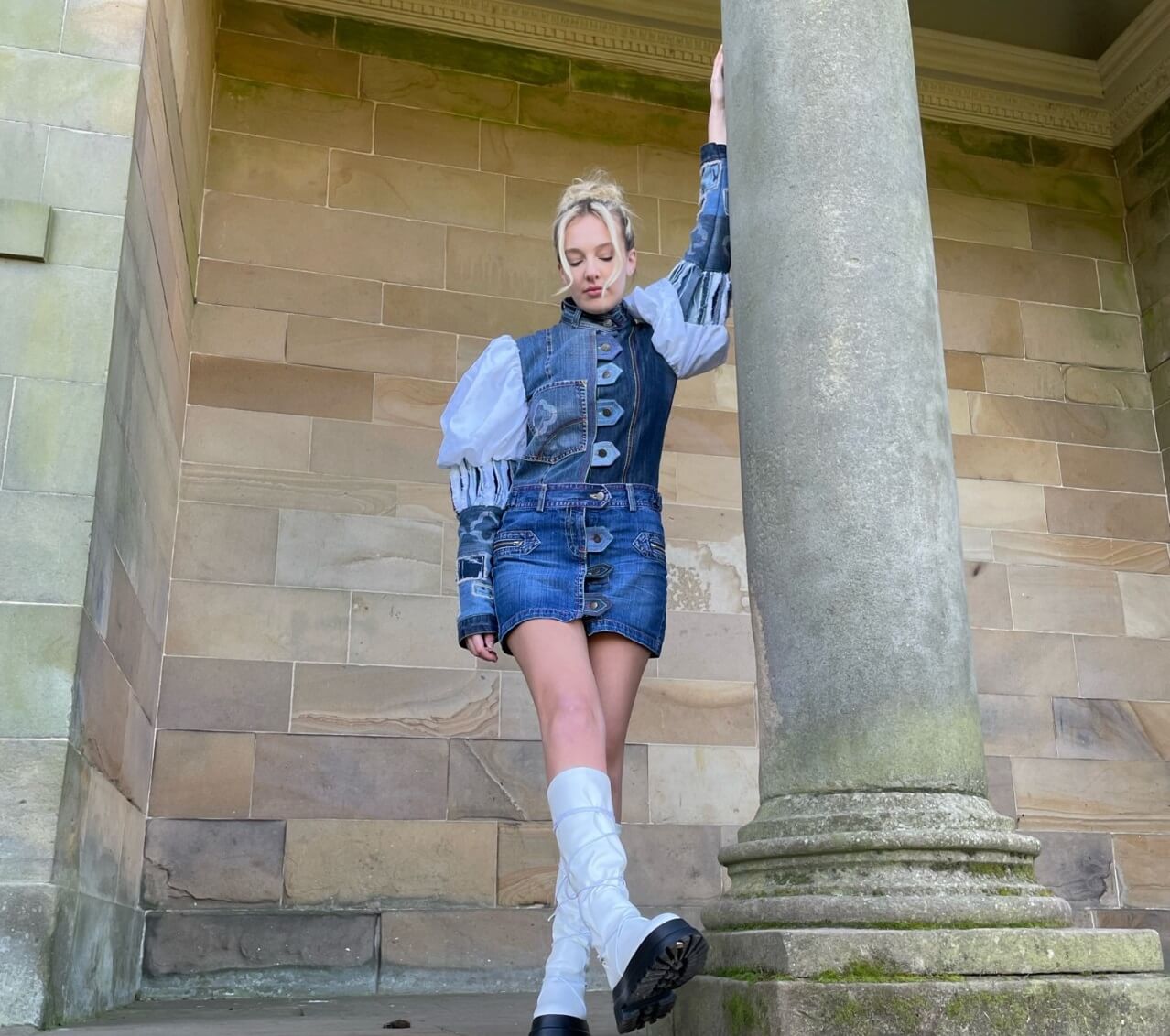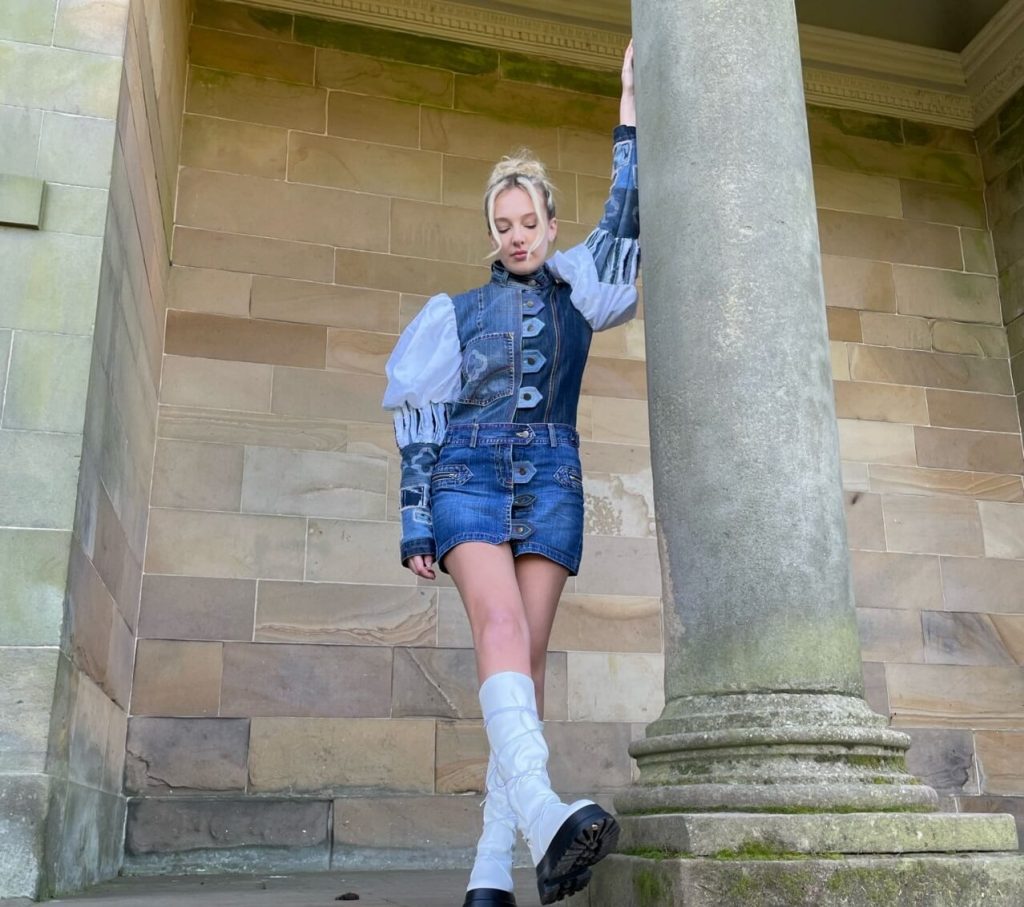 The students completed their creations as part of their UAL Extended Diploma in Creative Practice in Fashion.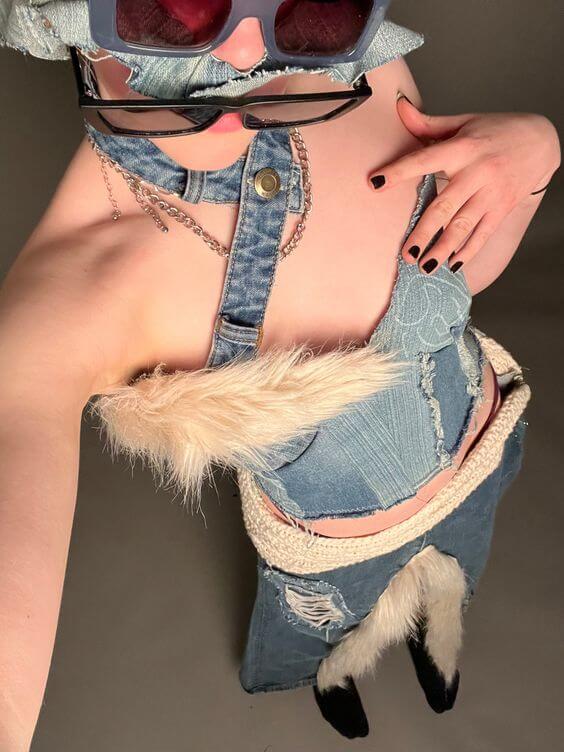 Gary Evans, of the Retail Hub team, said: "What the girls created was very impressive and it was pleasure to see the final results and hear about the processes behind every piece.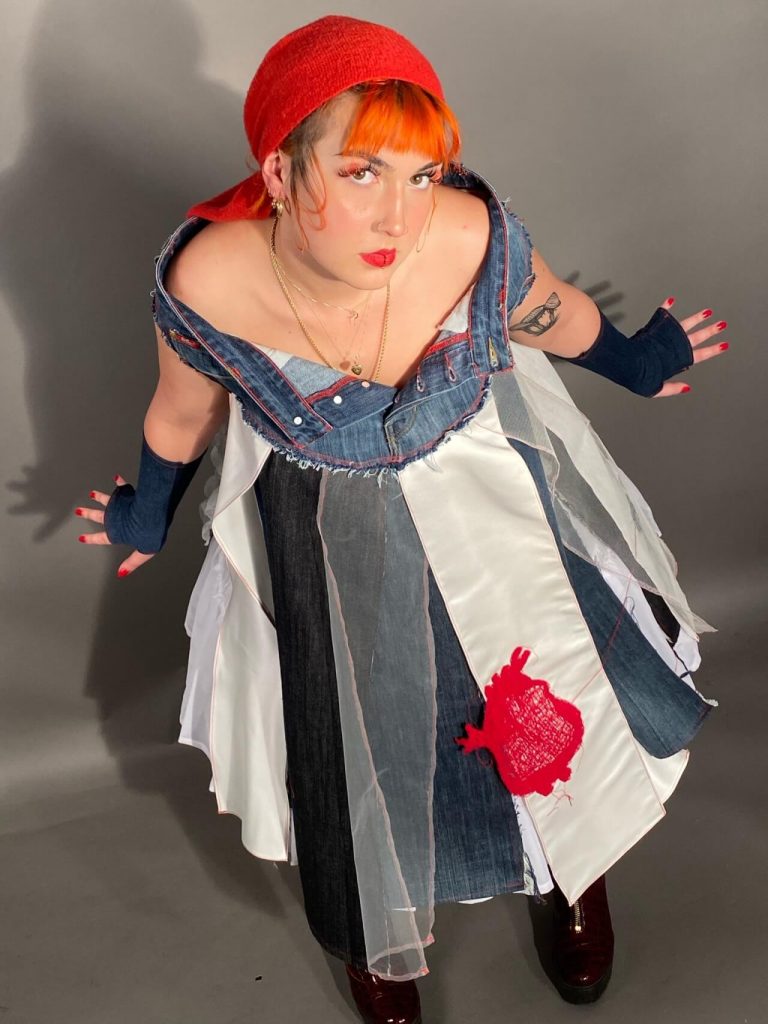 Gary added: "It only goes to show what can be achieved using second-hand clothing and lots of creativity. We hope these images inspire others to come along to the hub, take another look at pre-loved items and visualise what they can make of them for themselves."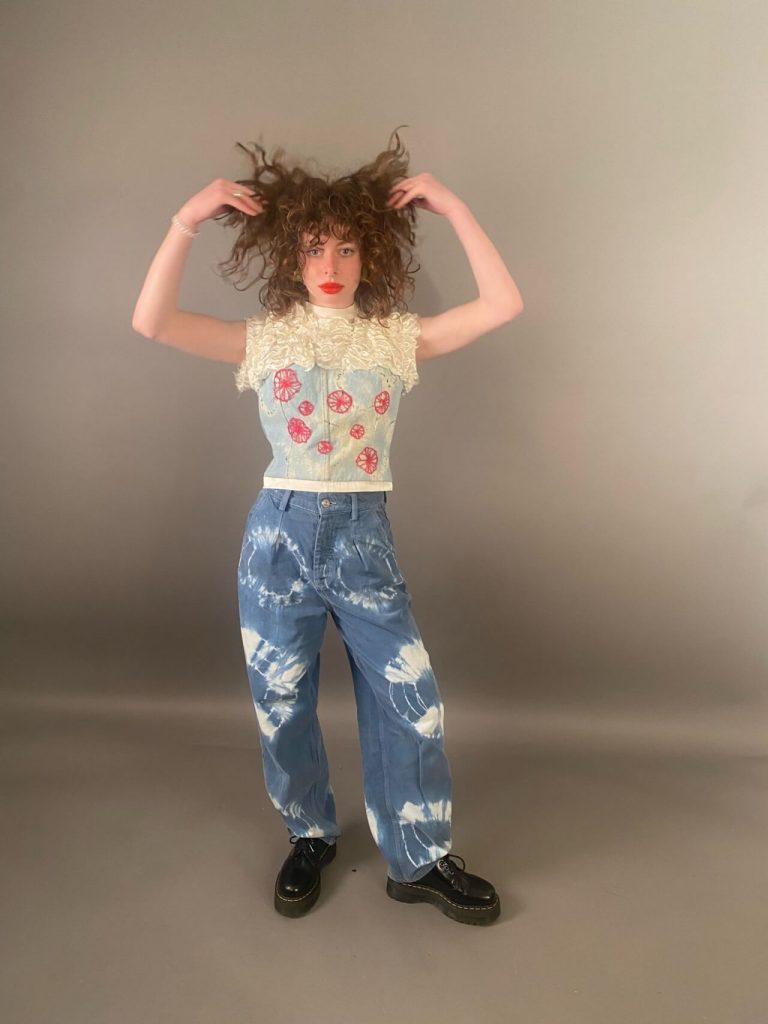 Tutor Kay Conway helped the students turn their designs into reality and tutor Amy Basry said: "We'd like to thank everybody at the hospice who supported the students in this assignment and please save us some more denim for next year!"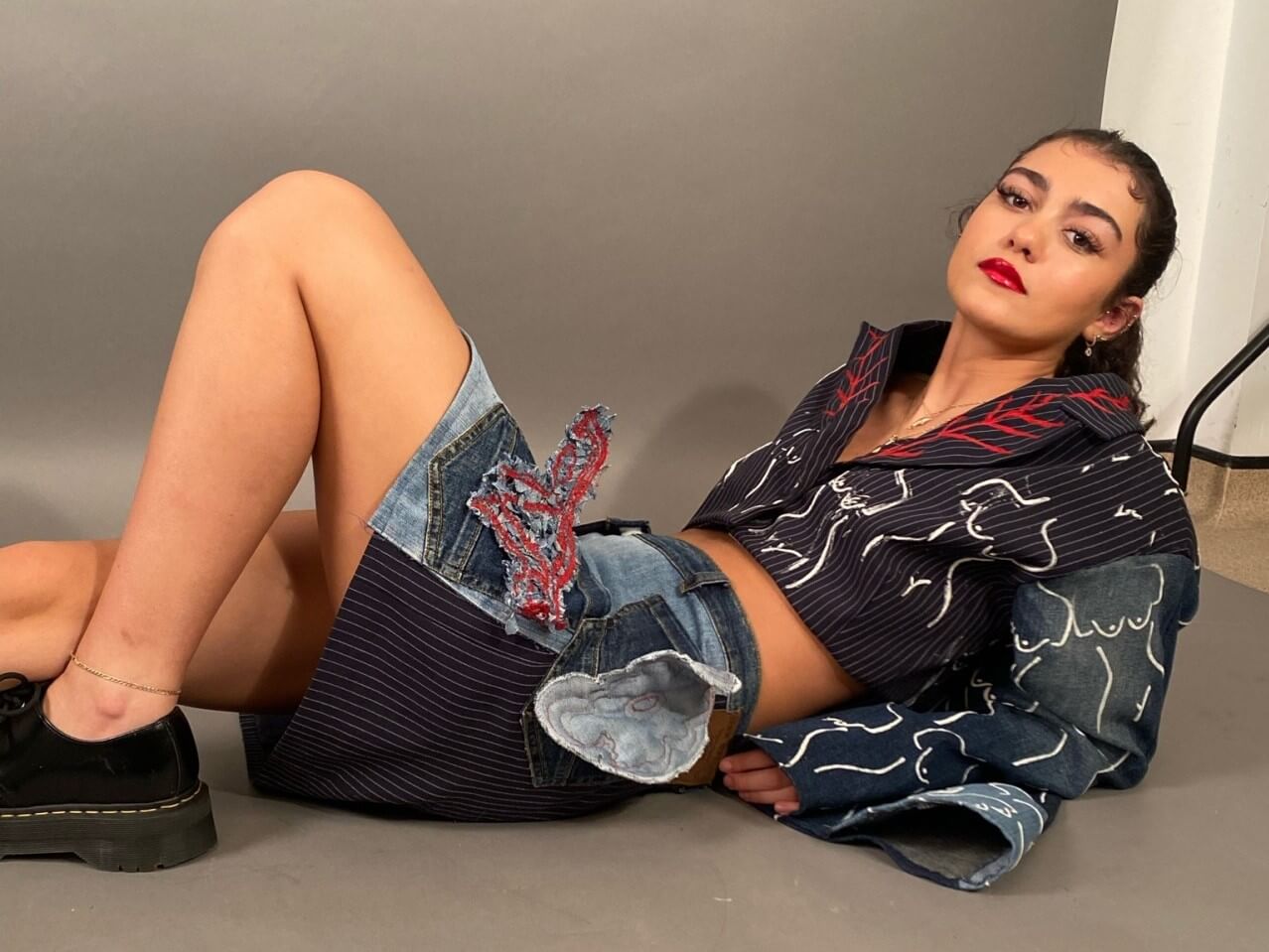 If you're inspired to get creative with your own charity shop buys – Barnsley Hospice Retail Hub is open Monday-Saturday 9am – 4pm, based at Dodworth, on Fall Bank Industrial Estate, S75 3LS.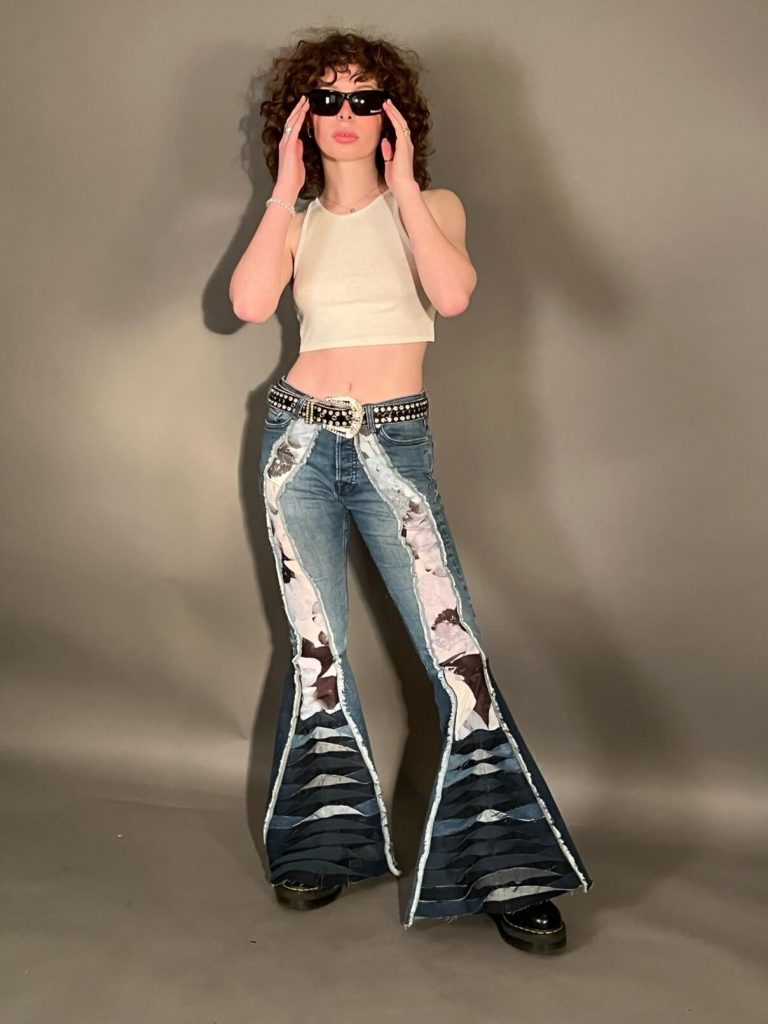 Here are some photos from the students' presentations attended by Gary and Steph on behalf of Barnsley Hospice Retail Hub. Our hospice is proud to be part of the Barnsley community and collaborate on such projects as this. Call our retail hub on 01226 240908.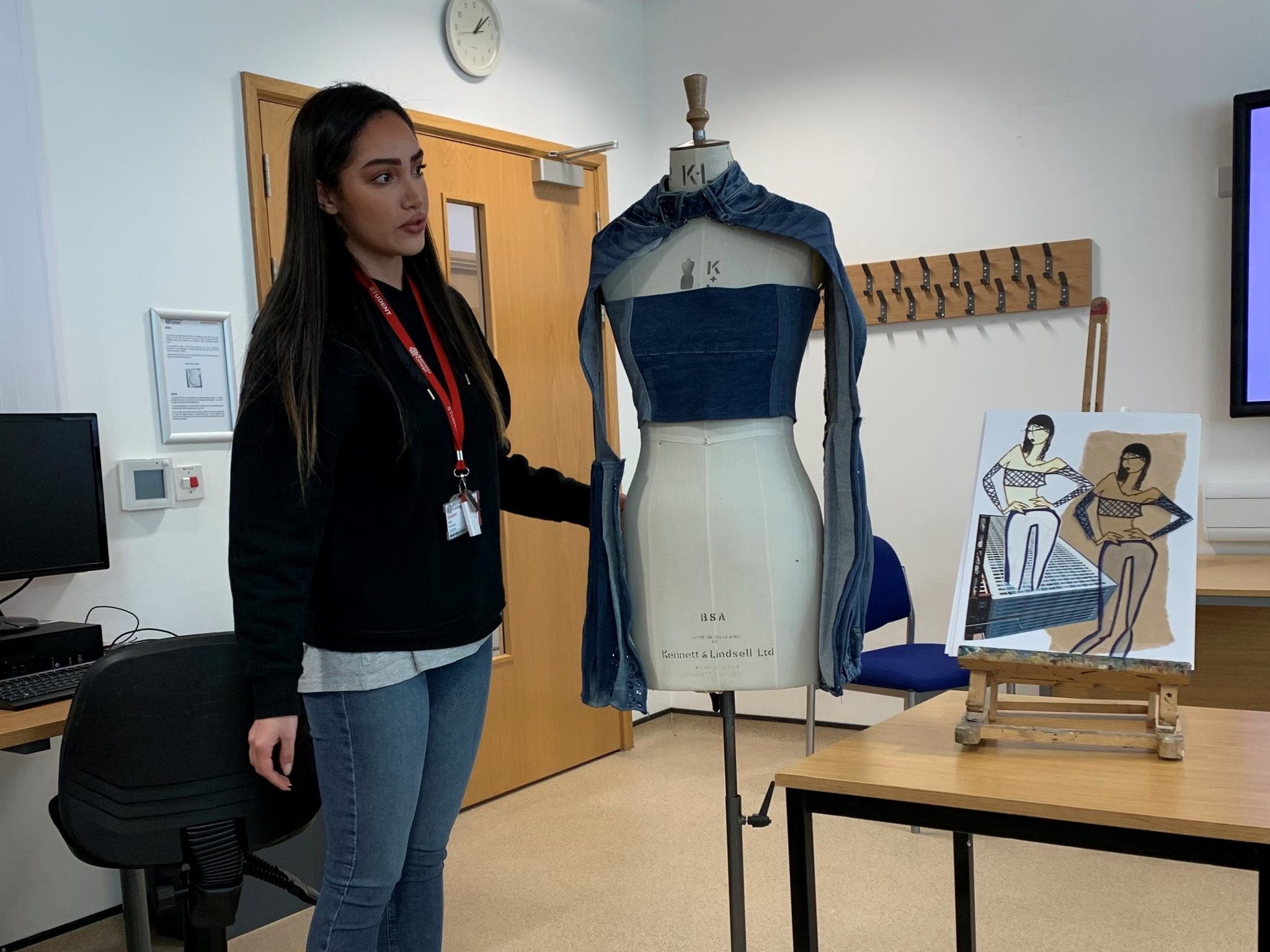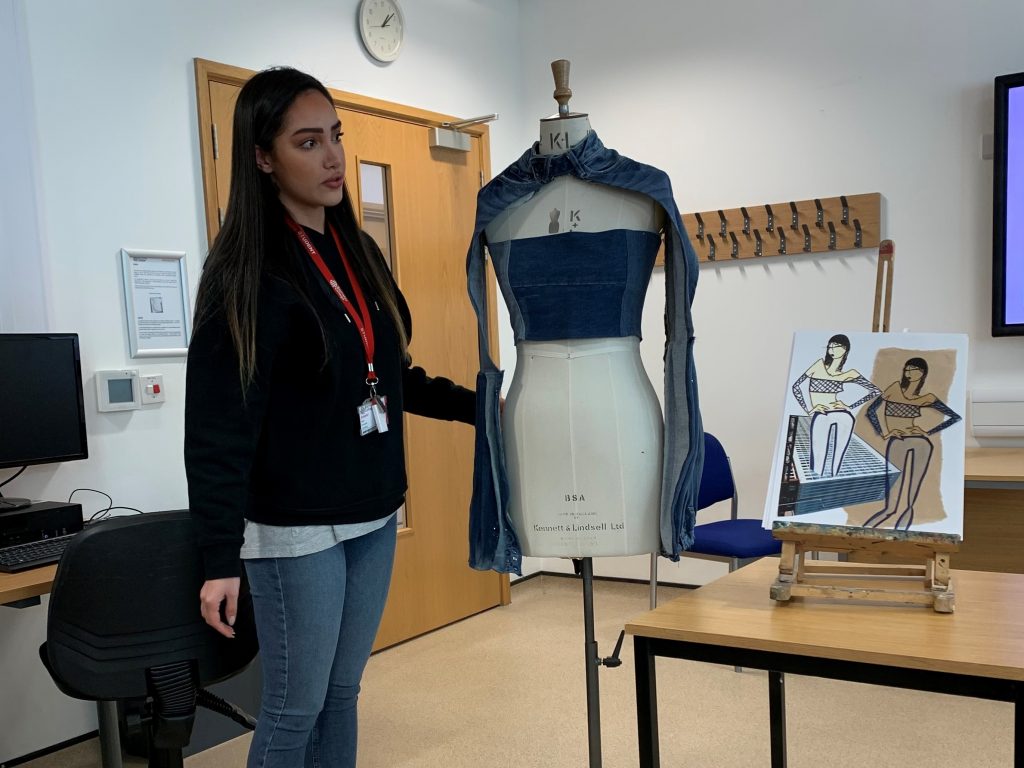 See more about our retail hub, where we champion sustainable fashion and all proceeds from sales help to fund our hospice care and support for the people of Barnsley here