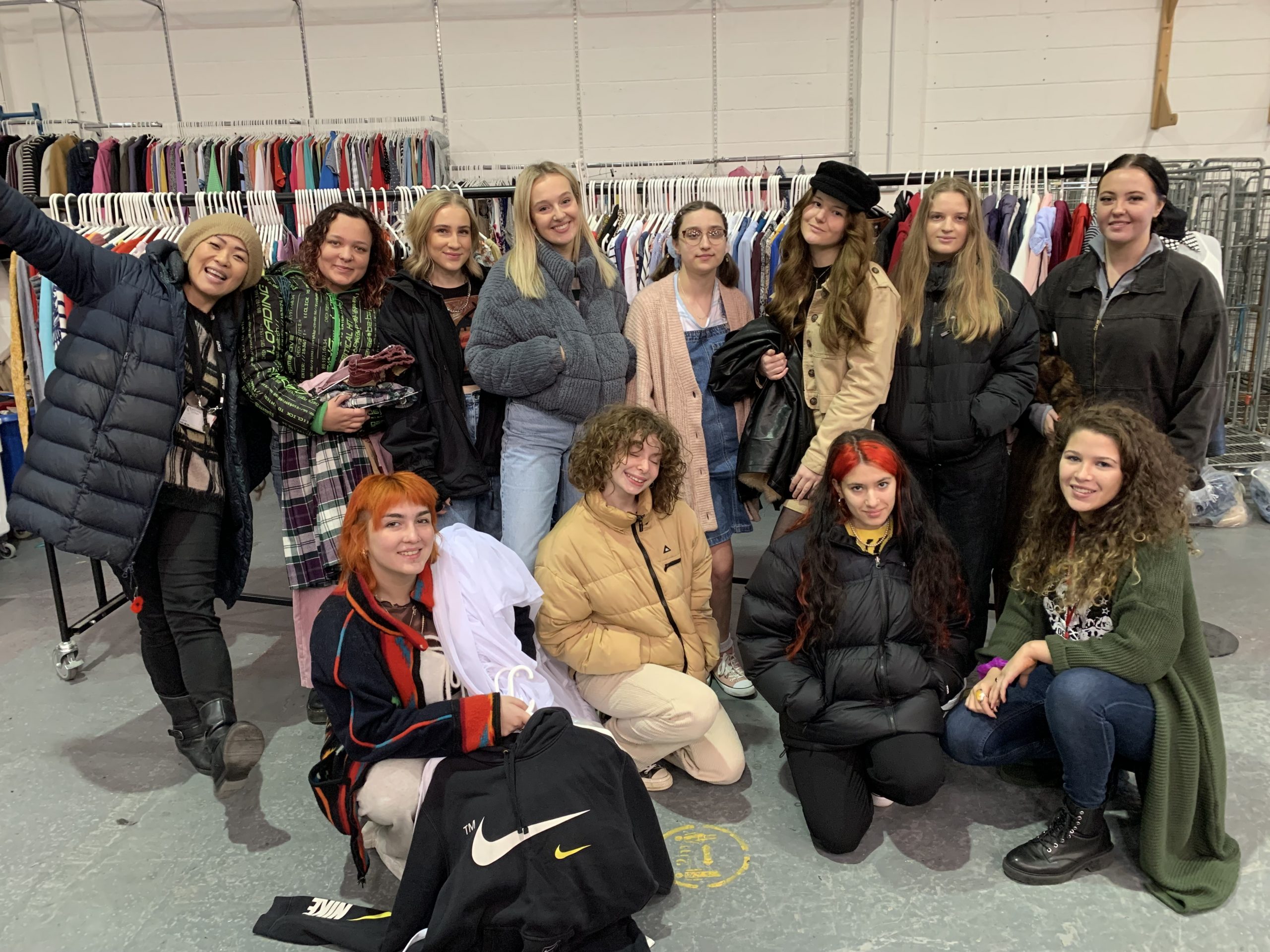 Posted 26 November 2021
A group of Barnsley College students have visited our Hospice Retail Hub to gather clothes for a sustainable design challenge.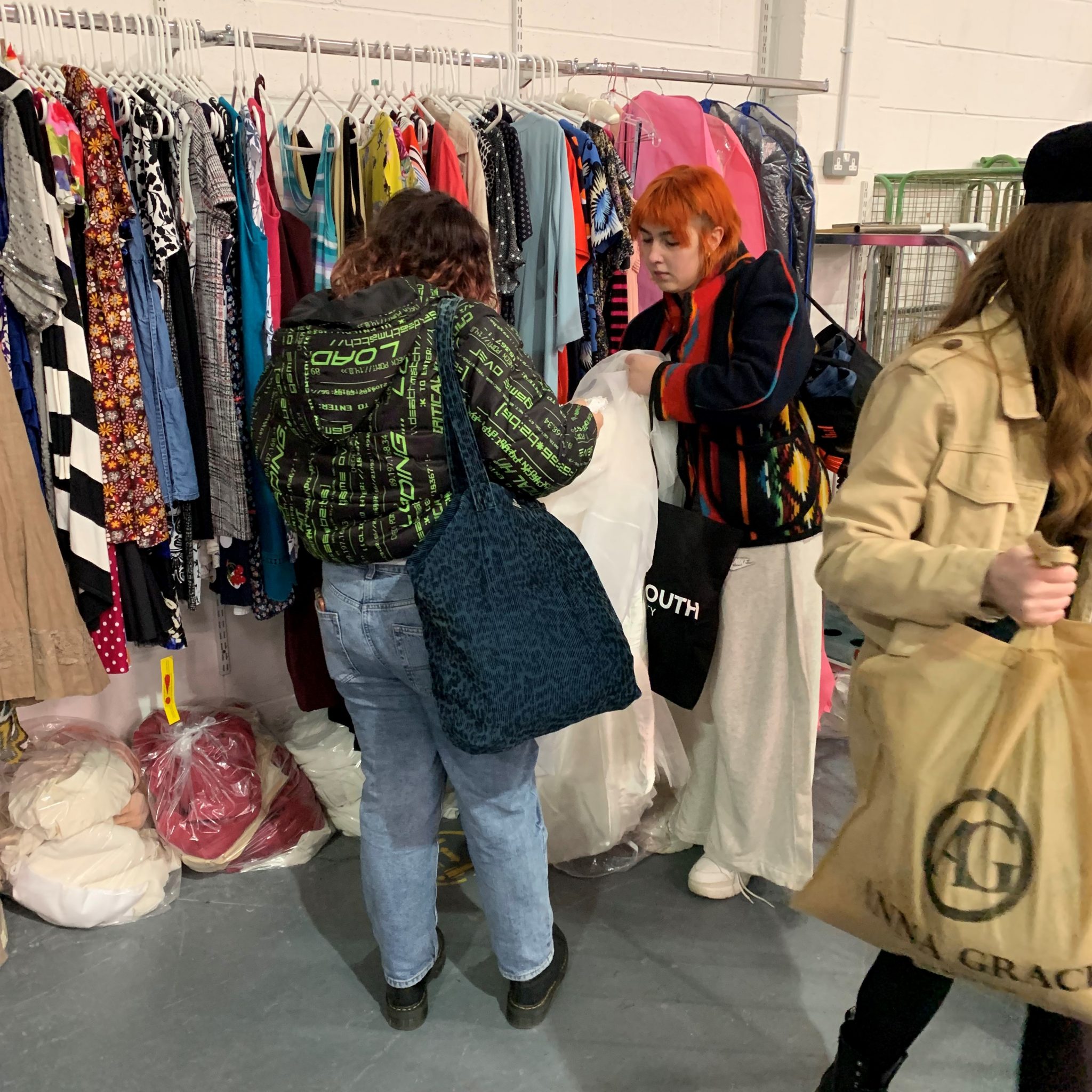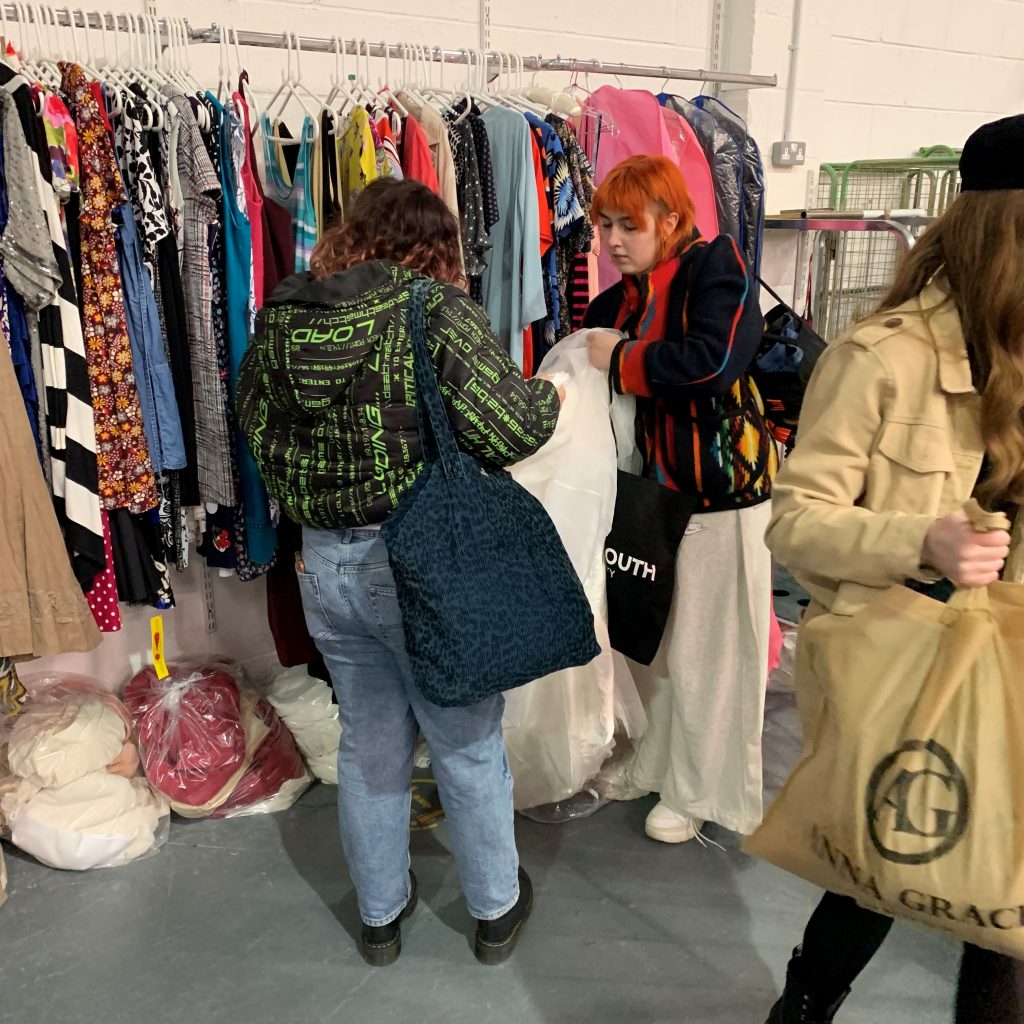 The second-year fashion design students were tasked with choosing five denim items and one other piece of clothing from our pre-loved clothing range. They must now transform these materials into a new one-off, couture outfit.
The coursework assignment is to use their charity shops finds to create a new garment inspired by the theme of either 'Barnsley' or the 'Human Body'.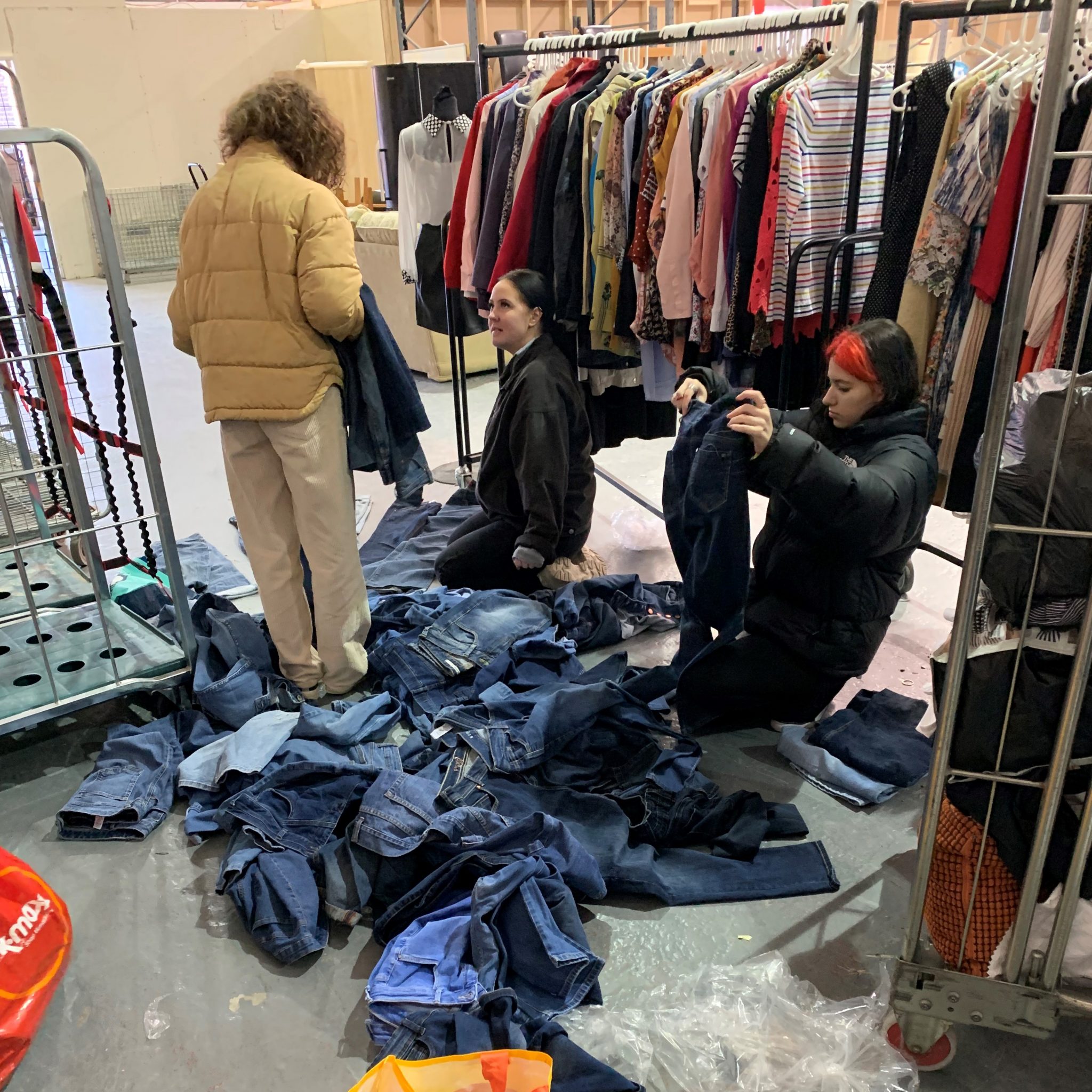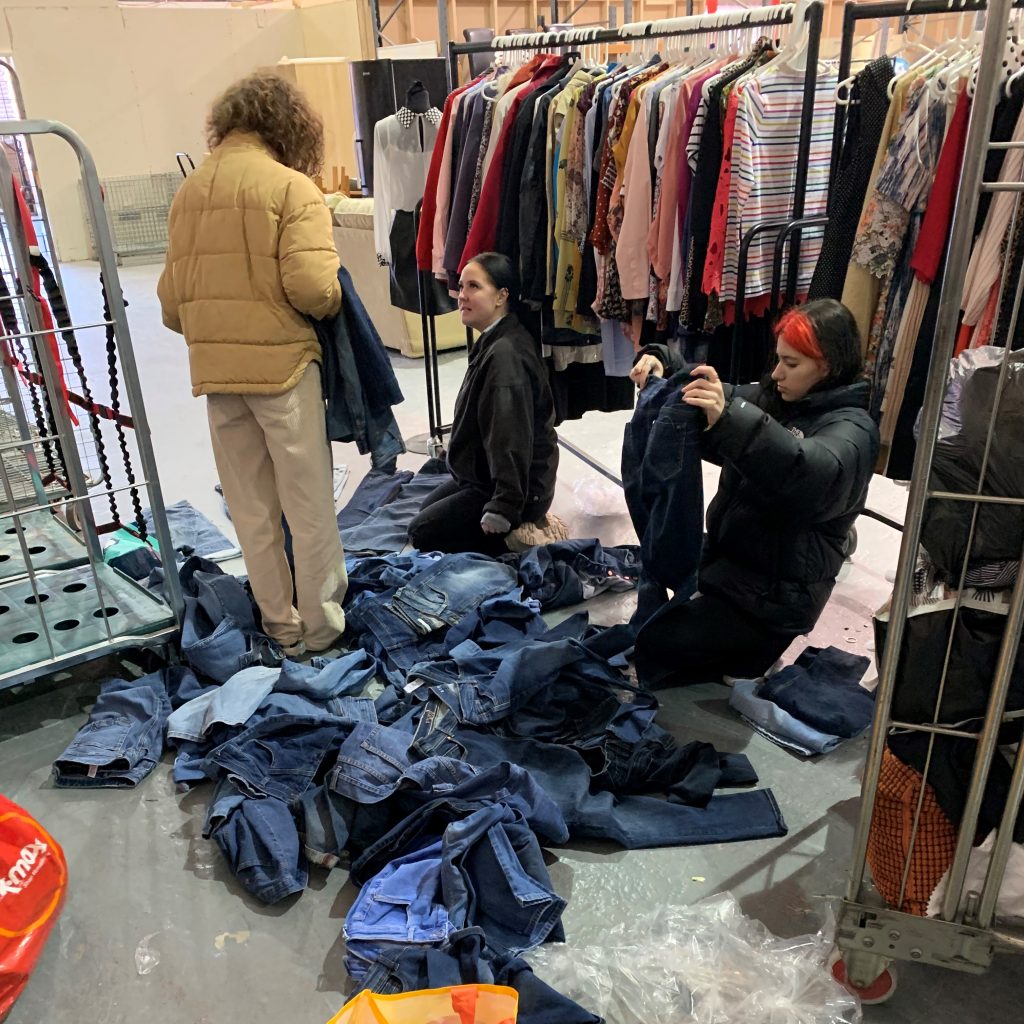 Course tutor Amy Basry said: "The project is all about sustainability and creativity. We're so grateful that the retail hub has let us come long today to choose from the donated clothing in their amazing warehouse and we're excited to see what our students will make with them."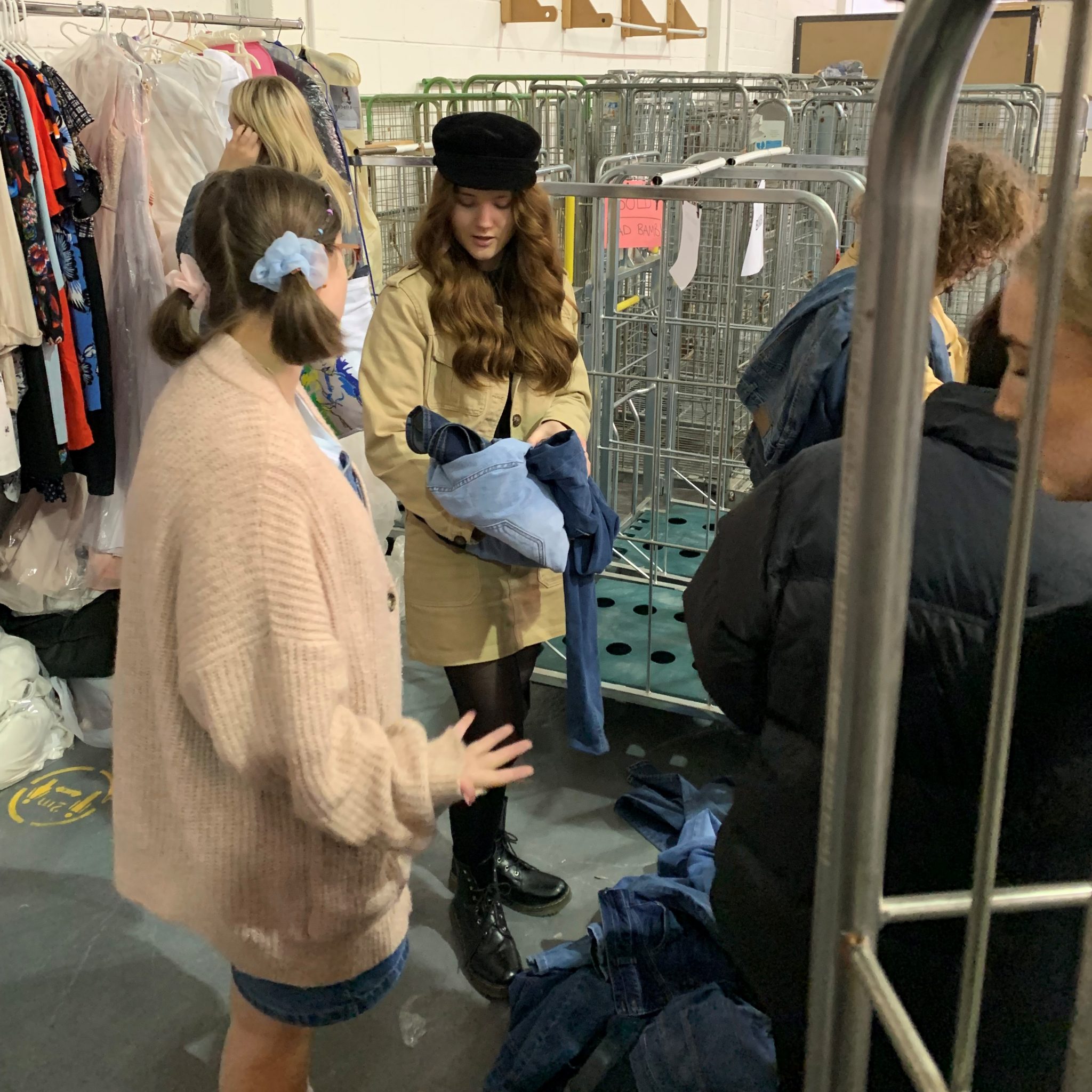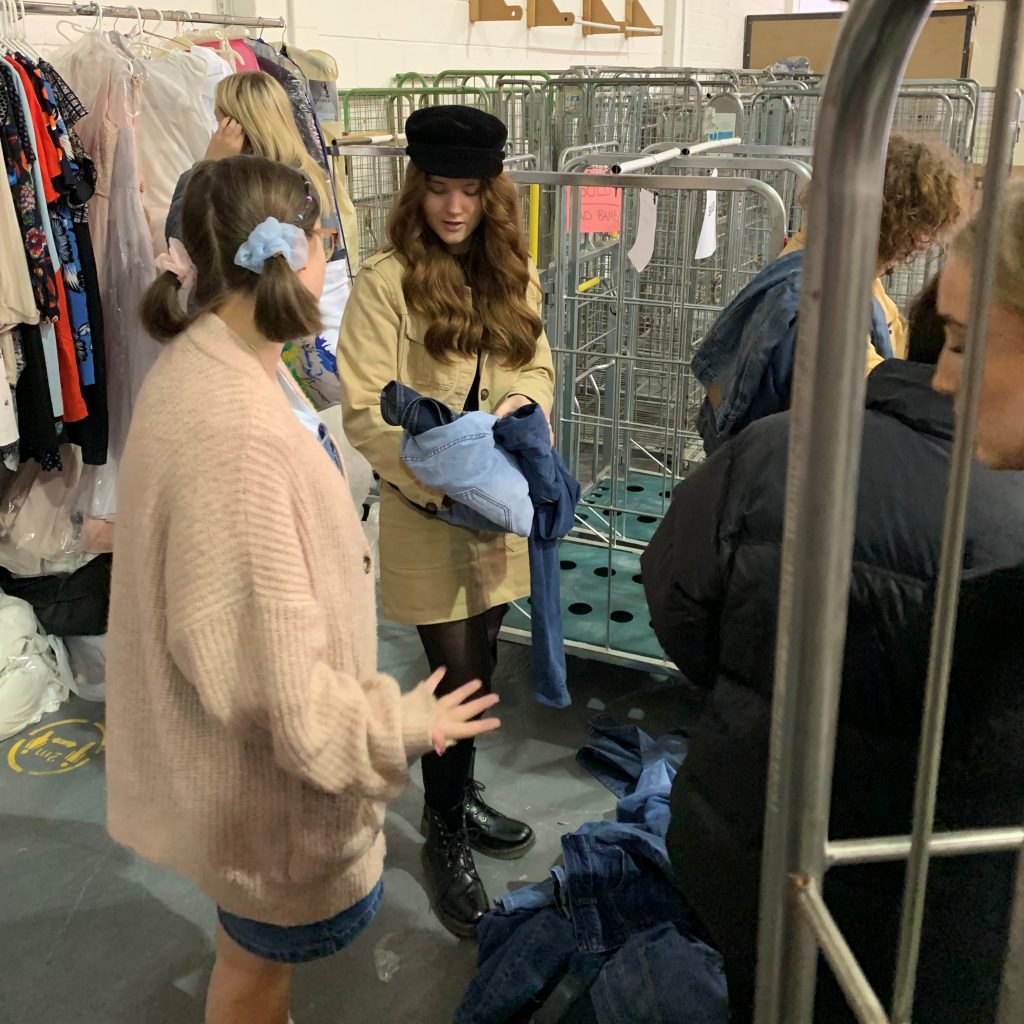 Retail manager Stephen Hatfield: "As well as raising vital funds for the hospice, we are fully committed to supporting and promoting sustainability here at the retail hub, so when Amy got in touch we were only too pleased to help.
"As more and more people are rejecting fast fashion and our wasteful throwaway culture, we aim to do our bit to support second-hand-style and enable good clothes to be passed on and re-worn.
"We can't wait to see what the students create with what they've found here."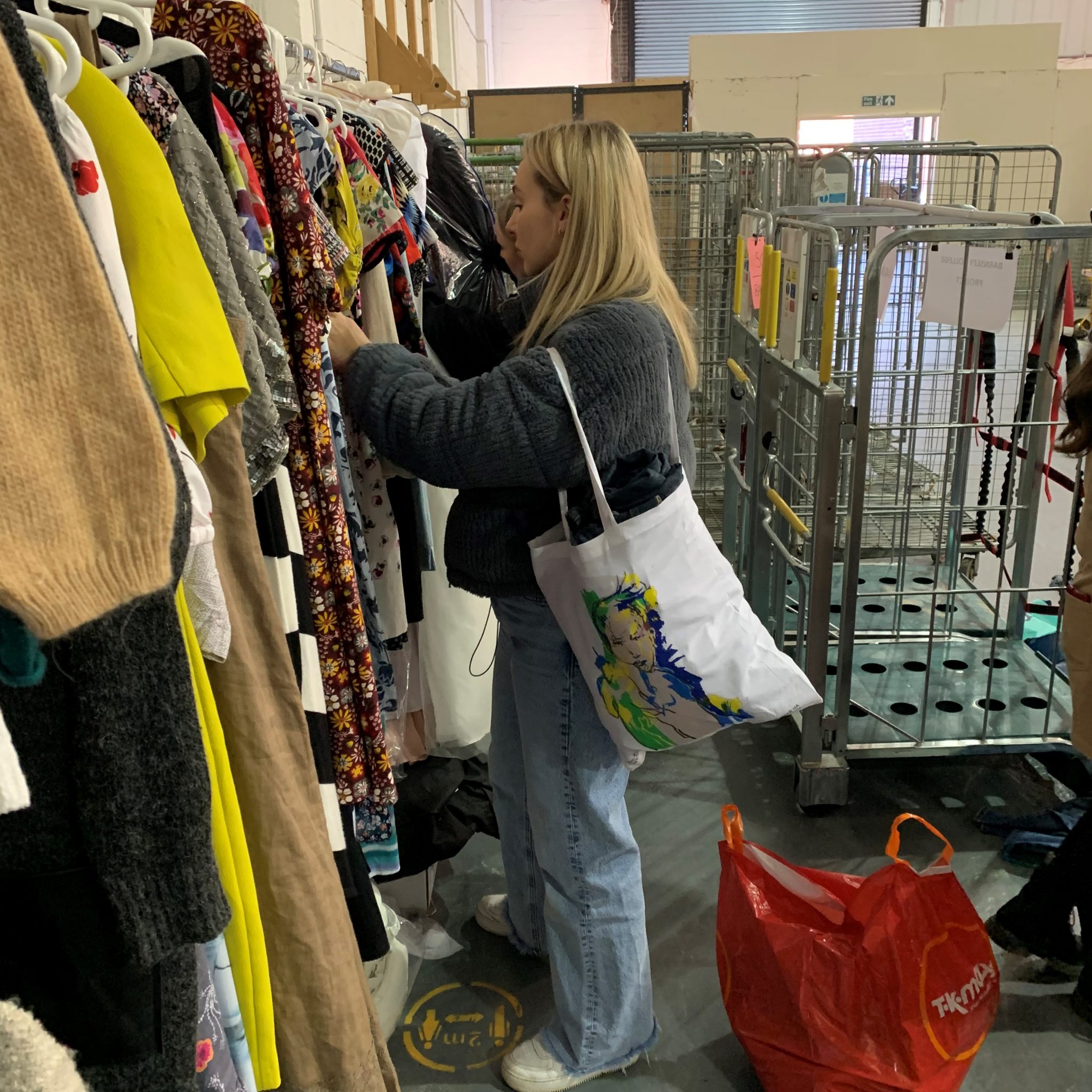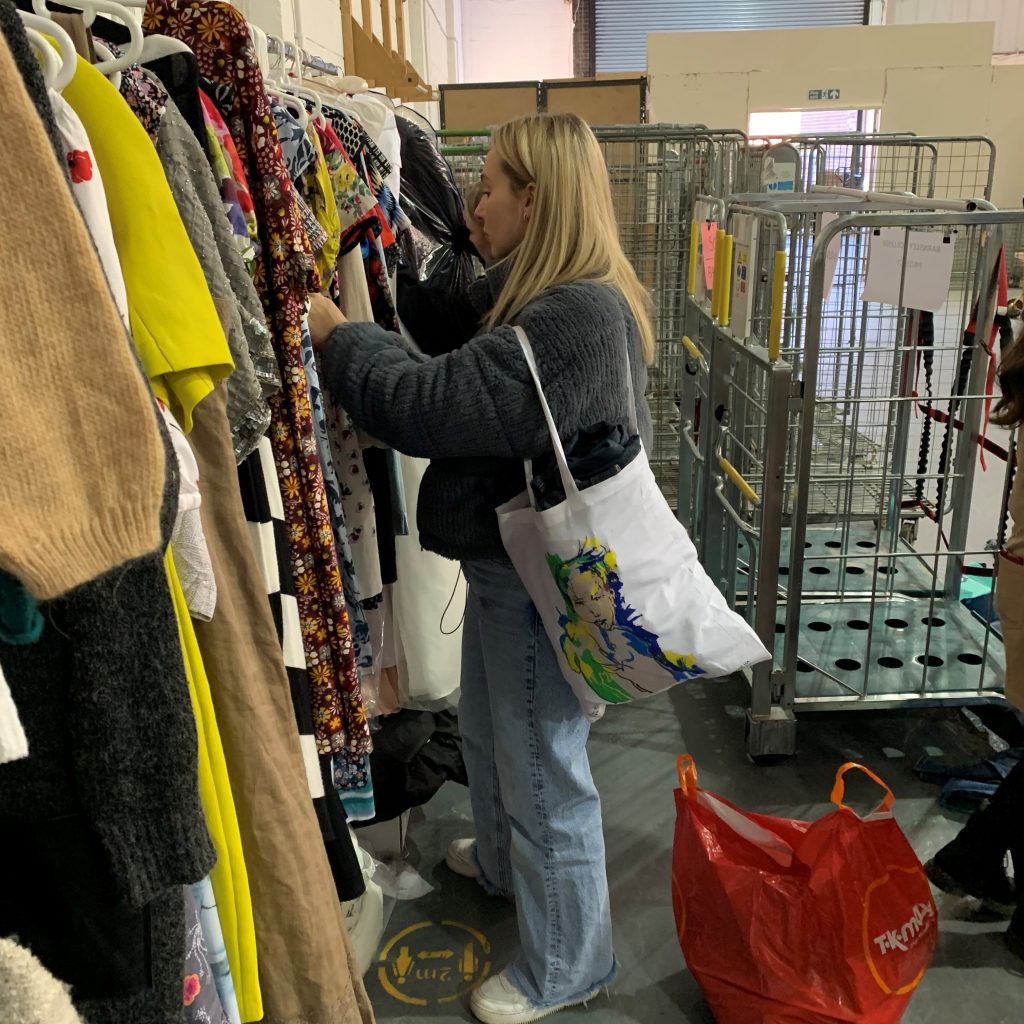 The students must complete their creations over the next couple of months and their work will be assessed as part of their UAL Extended Diploma in Creative Practice in Fashion.
Barnsley Hospice Retail Hub is open Monday-Saturday 9am – 4pm, based at Dodworth, on Fall Bank Industrial Estate, S75 3LS.