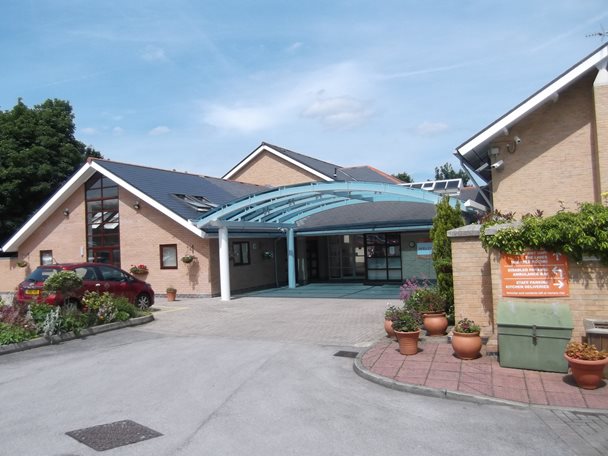 Posted 17 November 2020
We have updated our advice in relation to the coronavirus (COVID-19) outbreak. We thank you for your understanding at this most difficult time.
A summary of our Covid-19 Generic Risk Assessment can be viewed by clicking on the link below:
Barnsley Hospice's Covid-19 response
Visiting patients in Barnsley Hospice during the COVID-19 pandemic
COVID-19 means that having a loved one who is very poorly or even approaching the end of life, is even more distressing than it might otherwise be.
We continue to review how we manage people visiting our patients every day and have robust measures in place to protect patients, families and staff. Please be aware that guidance on visiting may change due to Government guidance, local conditions and other changing circumstances.
Please contact the hospice on 01226 244244 between 10am and Midday for up-to-date visiting arrangements.
Information for lymphoedema patients
We are currently offering a limited Lymphoedema service to our patients. Information has been sent out to both patients and health professionals. Please take a look at the Lymphoedema Service page.
Please contact your GP surgery for renewal of current garments as necessary.
Information for Day Therapy Unit (DTU) patients
We are currently offering a limited virtual DTU service to our patients.
Information regarding our Family Team support
The Bereavement Counselling and Support team are here for you with the support you need when you need it.
We provide bereavement counselling and support to families, carers and friends of patients who had been cared for by Barnsley Specialist Palliative Care services both here at the hospice or in the community. The patient or family member does not need to have been in the hospice or have received any support from any of the hospice services for you to access this support. We are currently offering telephone and online consultations by our counsellors. Please contact the team on 01226 244244 ext. 267
Guidance on donating items at the Dodworth Donation Centre
Due to current Government guidance, the warehouse in Dodworth is currently closed. Donations are not being accepted. All of our charity shops have now been closed.
Information for our supporters
Please continue to support us through your fundraising. Your donations, however big or small, will enable us to continue to deliver compassionate end-of-life care for our patients. Thank you.