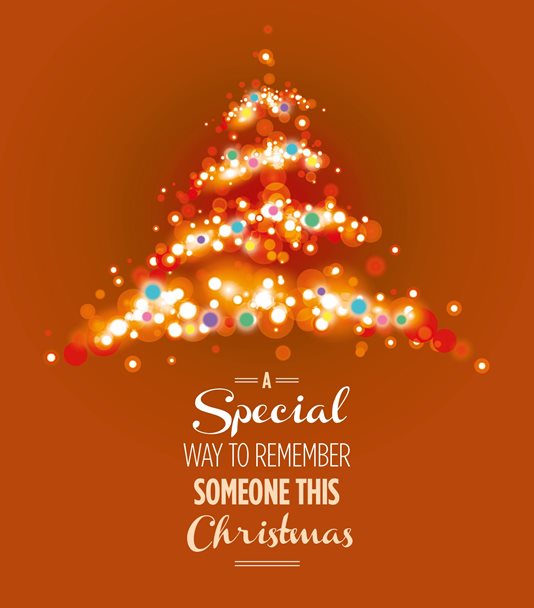 Posted 6 November 2020
UPDATE: To dedicate a light and make a donation, please visit the Light up a Life 2021 page.
Barnsley Hospice is inviting people to dedicate a light in memory of a loved one this Christmas 2020.
Light up a Life is an annual appeal that celebrates lives by illuminating trees with dedications over the festive period. In previous years, supporters have attended services at St. Mary's Church and at the hospice itself to witness the illuminations. This year, due to COVID-19 restrictions, videos of the trees being lit up will be available for people to watch in the comfort of their own homes instead.
The name of each person remembered will also be recorded in a Book of Remembrance, which will be available to view at the hospice, when restrictions allow. In return for dedicating a light, the hospice asks for a donation to support patient care. Supporters can also choose to receive a 'Light up a Life at home' box, containing a candle, Christmas tree decoration, badge and greetings card. Light up a Life is sponsored by Booker Commercial and raises vital funds in support of our hospice every year.
Julie Ferry, chief executive of Barnsley Hospice said: "It's been a difficult year for everyone, and as 2020 comes to a close, we'll be thinking of loved ones more than ever. Dedicating a light is a beautiful way of reflecting on happier times and remembering someone special. Light up a Life is a poignant part of the festive season for many of our supporters, and we're so pleased that despite the challenges of COVID-19, we are still able to bring the hospice community together in this way."
Trees will be lit up at St. Mary's Church and in the grounds of the hospice opposite, and videos will include music and readings too. Supporters can choose to watch religious or non-religious versions, and they will be available to view via our website from Sunday 13 December 2020.
Supporters are asked to dedicate a light before December 1st if possible. There is no minimum donation. Previous supporters are being posted a leaflet about how to get involved. Everyone can find out more and make a donation by visiting our Light up a Light page and following guidance at the bottom. Any queries, please email fundraising@barnsley-hospice.org.