A special way to remember someone this Christmas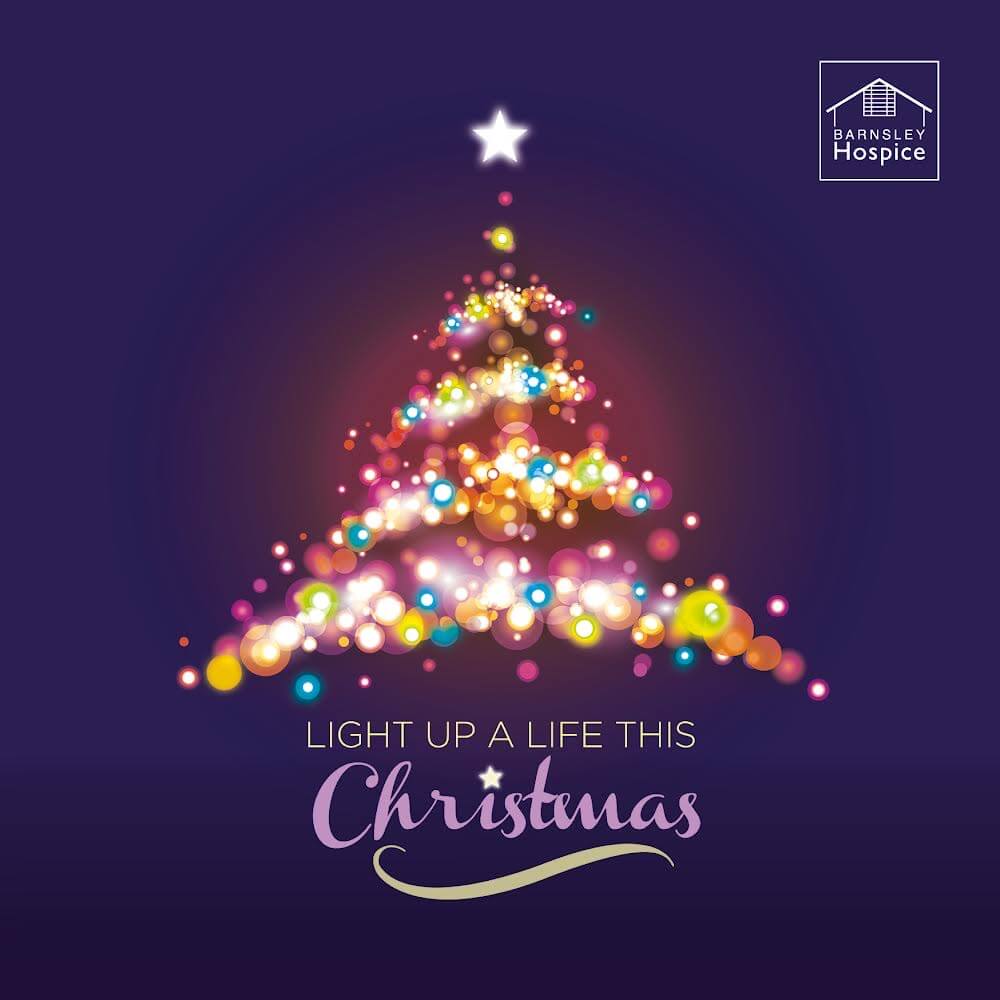 It's time for our annual 'Light up a Life' campaign when we invite you to dedicate a light, and make a donation, in memory of a loved one this Christmas.
Our special Christmas trees, which stand outside the hospice and at St Mary's church in Barnsley town centre, will be lit with hundreds of twinkling lights in December – each little glow dedicated to someone remembered especially dearly at this time of year.
Read more about our 2021 virtual service, Book of Remembrance and why this event is so important for our hospice family below, or make a dedication here now.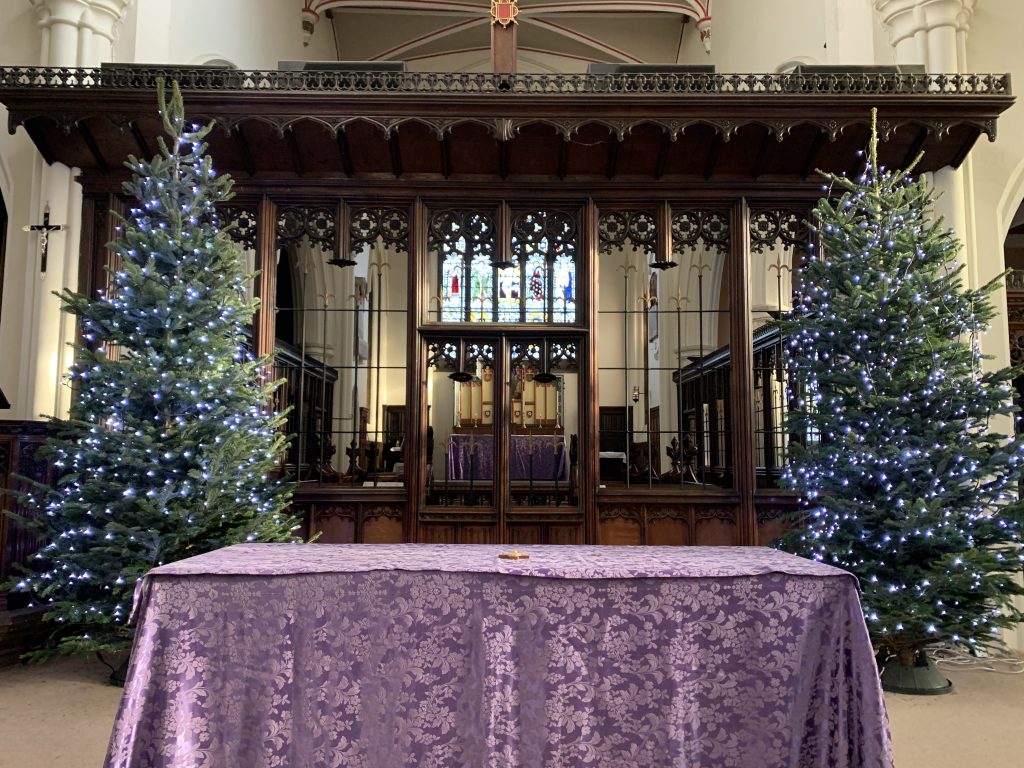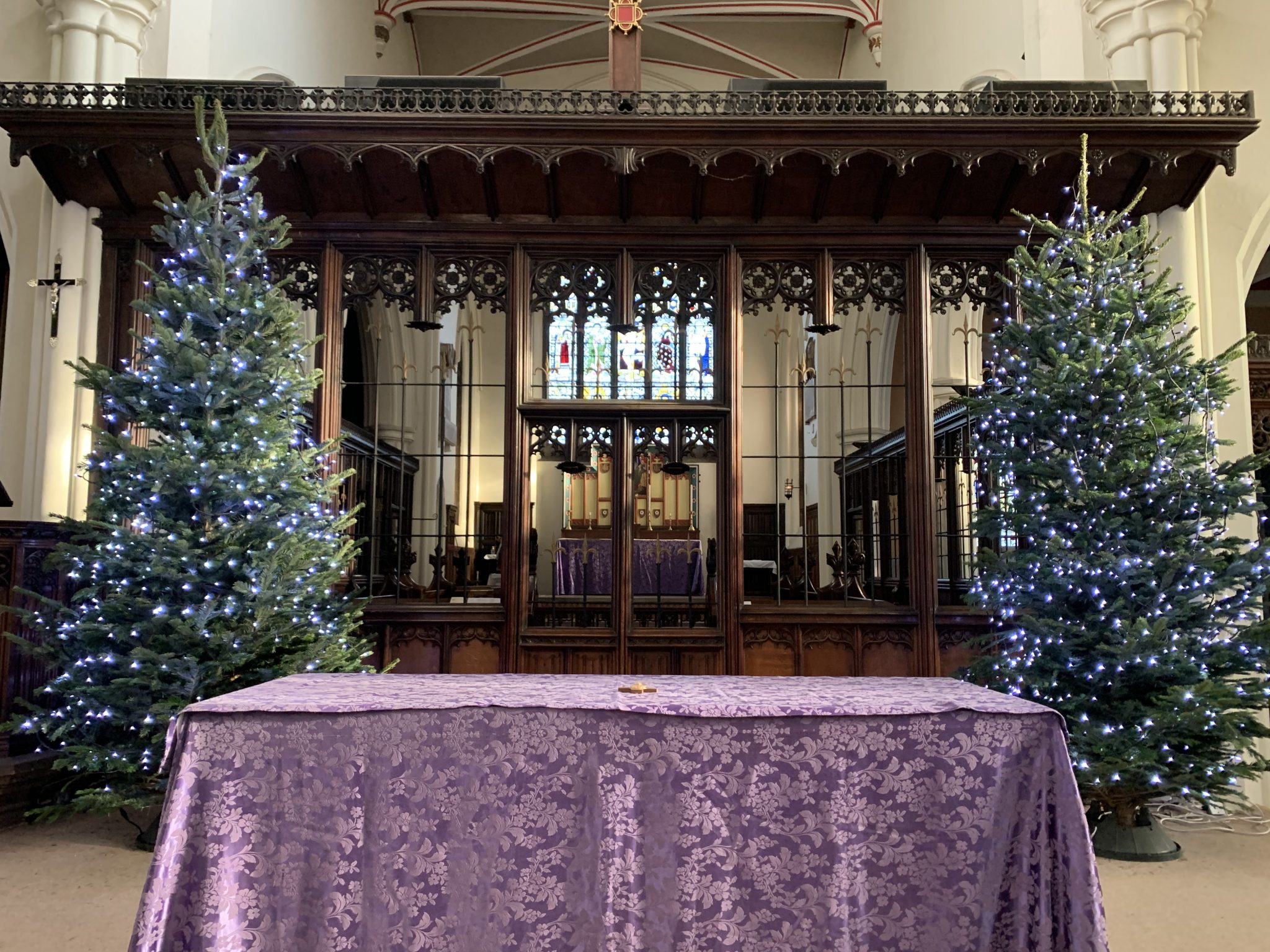 Our 'Light up a Life' service will be a virtual event again this year due to on-going COVID-19 precautions. The video event – complete with music, readings and collective acts of remembrance – will be shared via our website from Sunday December 12th.
You can request a home pack to help you interact with the service from the comfort of your own home (see details on form below). You can watch the service when you like and as many times as you like. A religious and non-religious version will be available.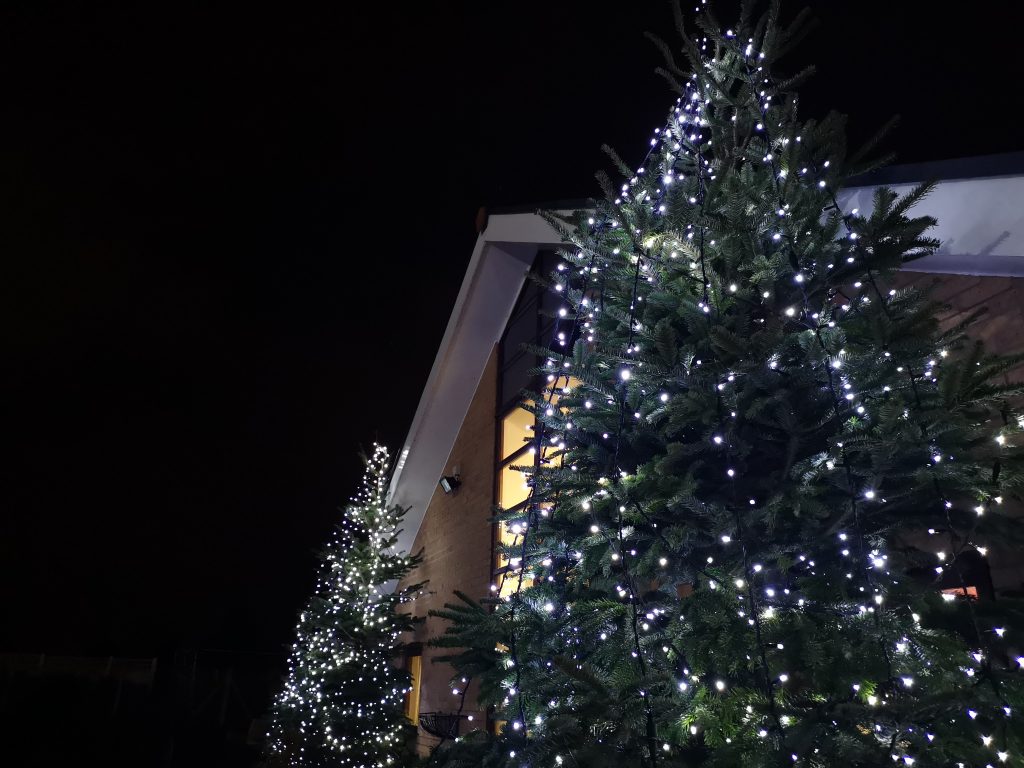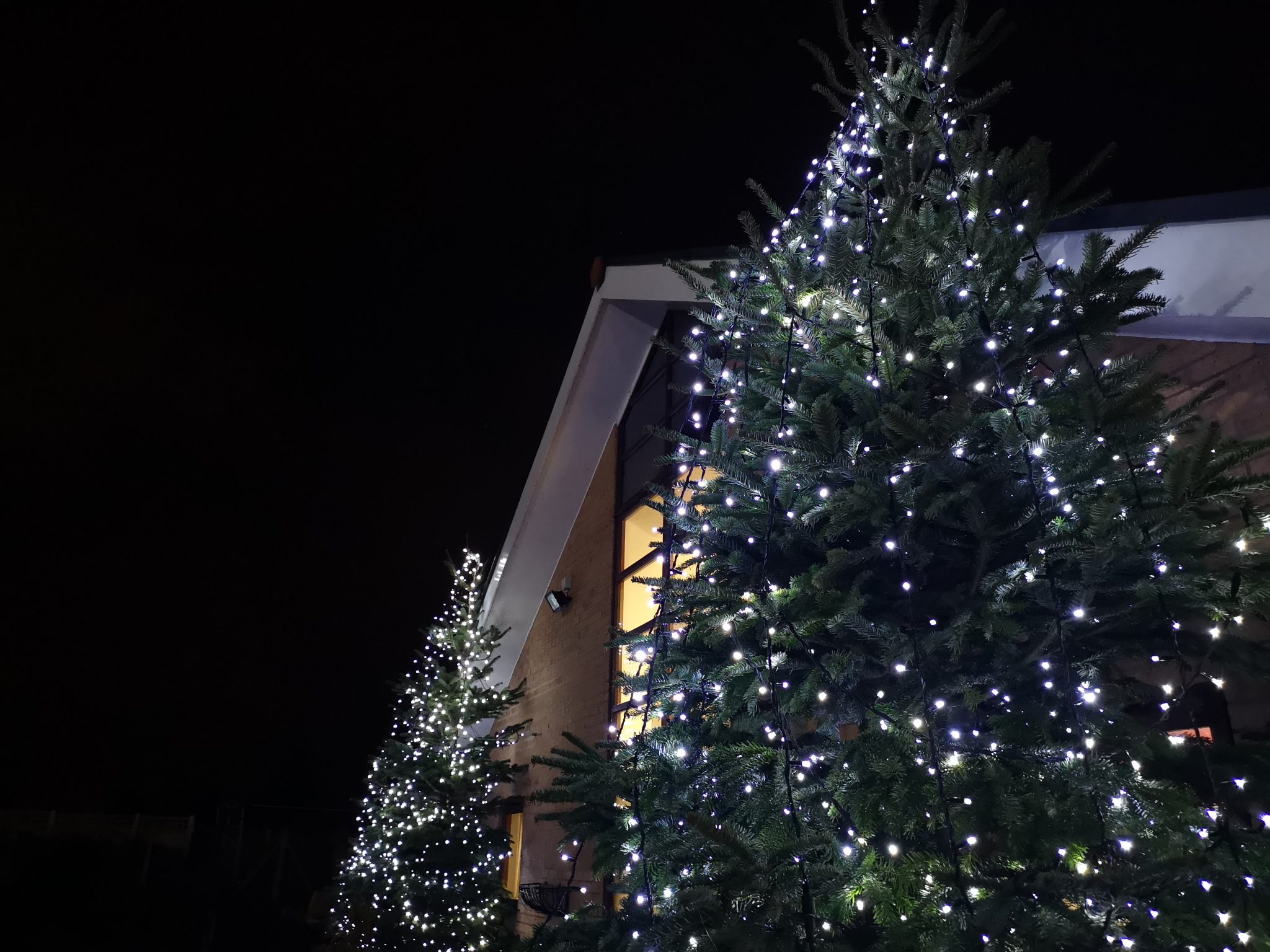 Our Light up a Life Christmas trees will be switched on as part of our Light up a Life service and remain illuminated until Twelfth Night on January 5th.
We hope their bright lights against December's dark skies will provide comfort as you mark the festive season.
Martine Tune, CEO/Chief Nurse of Barnsley Hospice said: "Christmas is a poignant time of remembrance for many and your lights dedicated to those in your thoughts will shine brightly on our trees again this year."
Each Light up a Life dedication will also be recorded in our 2021 Light up a Life Book of Remembrance which will be available to view on the following dates: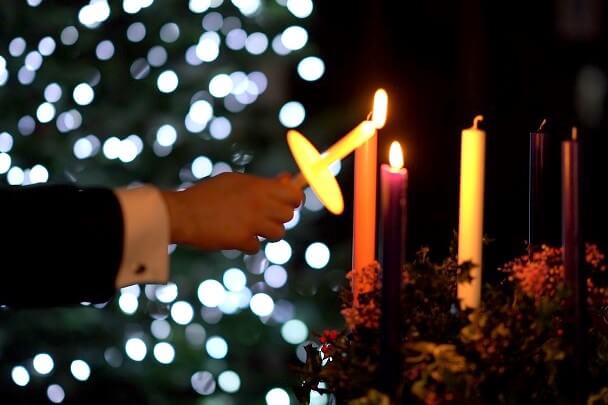 St Mary's Church, Barnsley
13th – 17th December 9am – 4pm
20th – 23rd December 9am – 4pm
3rd – 6th January 9am – 4pm
Barnsley Hospice
Friday 7th January 2022 4pm-8pm
Saturday 8th and Sunday 9th January 2022 10am-2pm 
*Please note, whilst you can make your donation throughout Christmas, to ensure your dedication is included in the Book of Remembrance in time for the viewings above, please make your donation by 28th November 2021. All dedications made after this date will still be added to the Book of Remembrance at a later date.
Light up a Life is such an important part of our hospice calendar and means a lot to us all, our patients, families and supporters. Every accompanying donation will help us to continue providing care and support for the people of Barnsley. Read what hospice volunteer Sue says Light up a Life means to her below: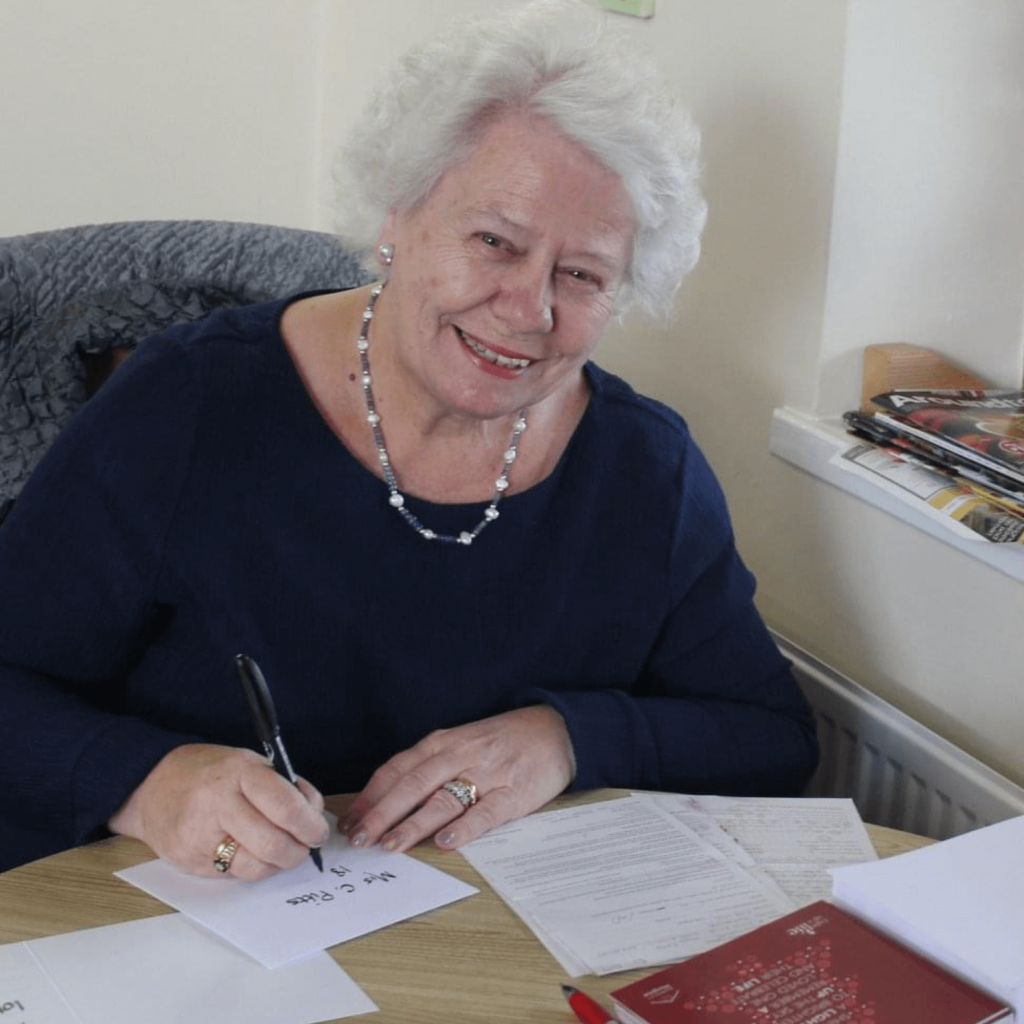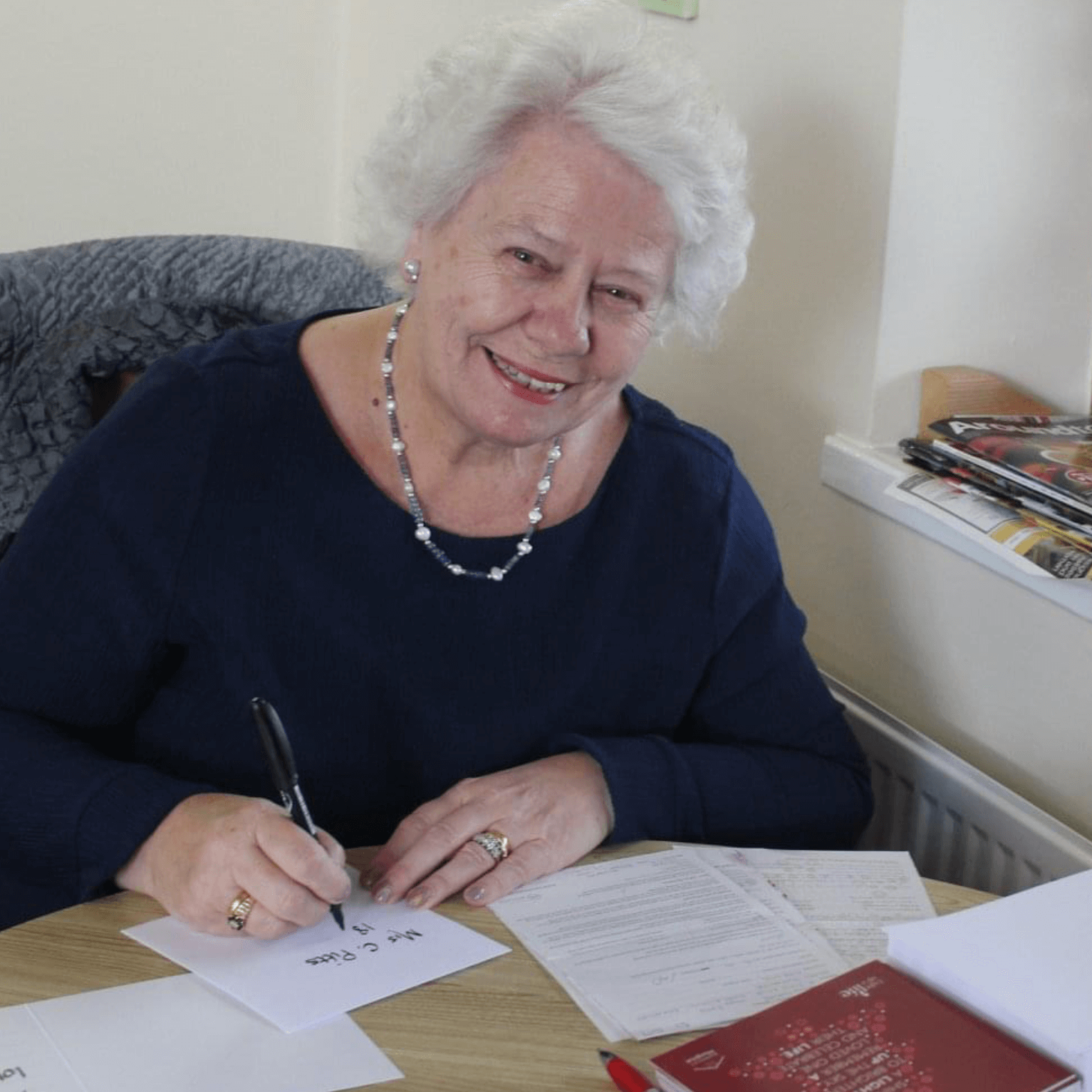 "I began taking part in the hospice's annual Light up a Life campaign, as seeing my loved ones' names written on the Light Up A Life card and finding 'their' lights on the beautifully lit trees gives me great comfort and peace when I am missing them at Christmastime.
Now, I support the hospice as a volunteer, writing dedications on the commemorative cards. I'm privileged to honour the names of so many others' loved ones. It's also heartening to know that, by participating in Light up a Life, I'm helping Barnsley Hospice provide invaluable services for others."
Sue Stokes, hospice volunteer
Please make your dedications below and tell us if you would like to receive a Home Pack, including a commemorative card listing the names of your dedications and items to help you interact with our virtual Light up a Light service (please see details below)
To ensure you receive your Home Pack in time for 12th December, when the virtual services are first available online, please make your donation no later than 28th November 2021.