The fuss-free way to recycle your Christmas tree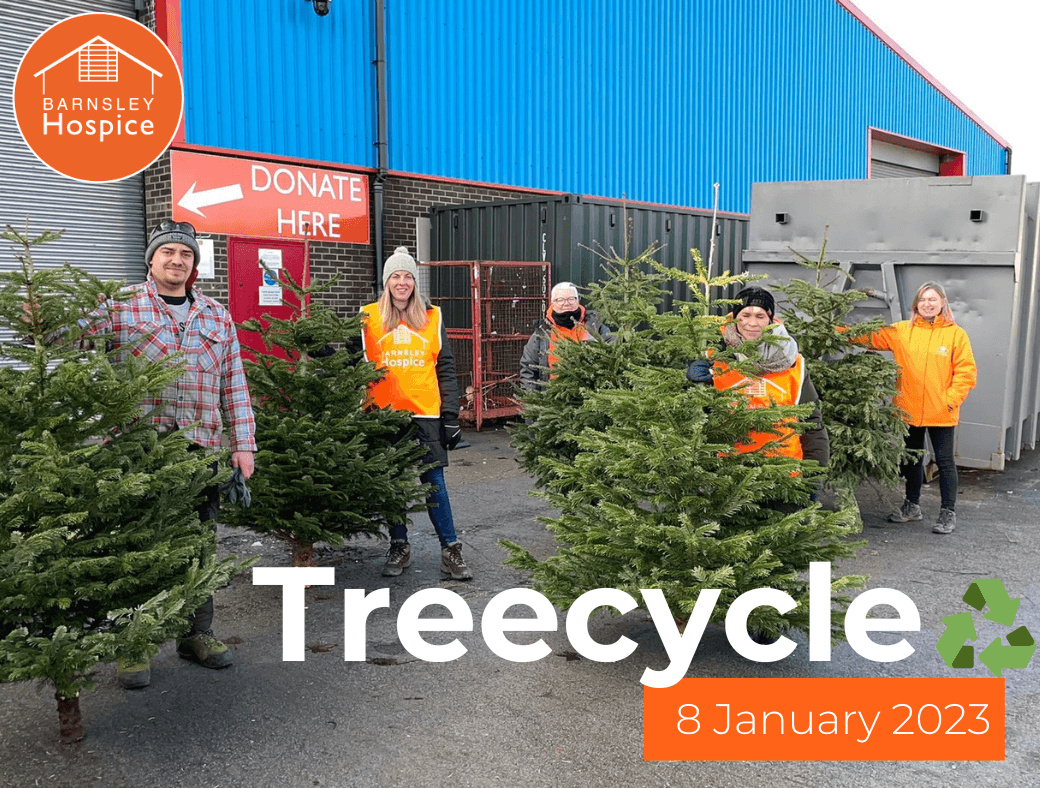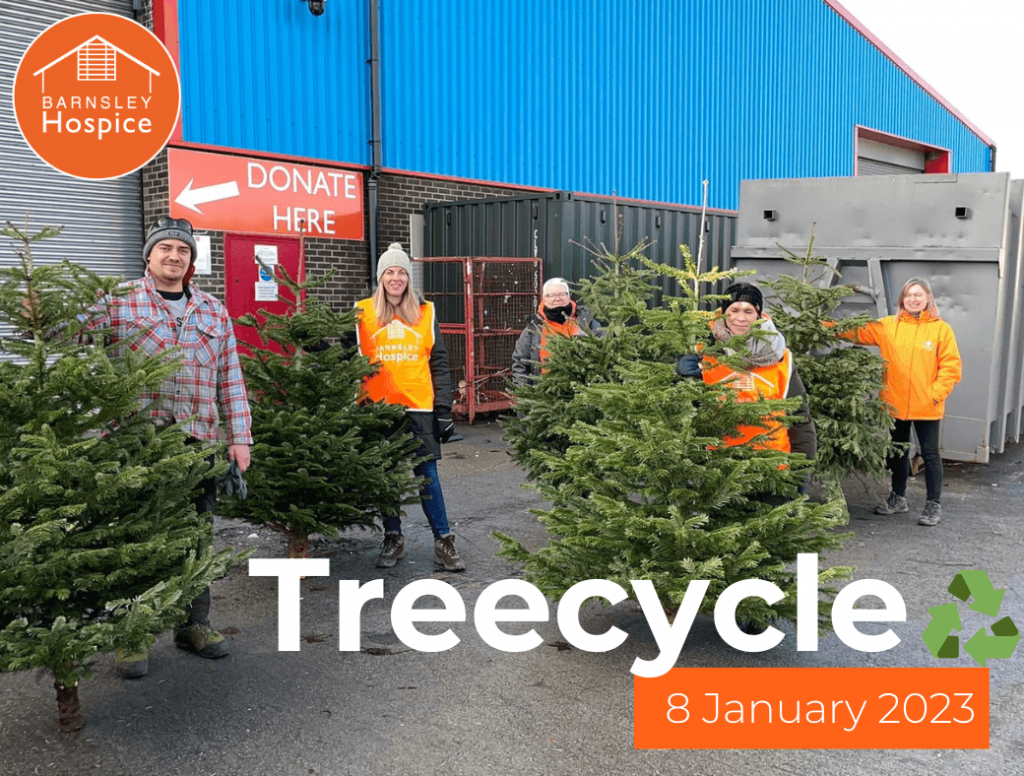 Our Treecycle registrations are now closed. Thank you to everyone who has registered for a collection this year. Please stay tuned for an announcement regarding our 2024 Treecycle!
Come the beginning of January, we know that the real Christmas tree that once stood proudly in your living room soon brings around the stress of having to dispose of it safely. Not the fuss-free start to the year we are all hoping for!
Our Treecycle service means that you don't have to worry about getting down to the local tip, and your donation will be a massive support to the services we provide at Barnsley Hospice. Our friends at S. Thompson Tree Services will even ensure that once your tree is chipped, it is mixed with soil and used for horticultural purposes.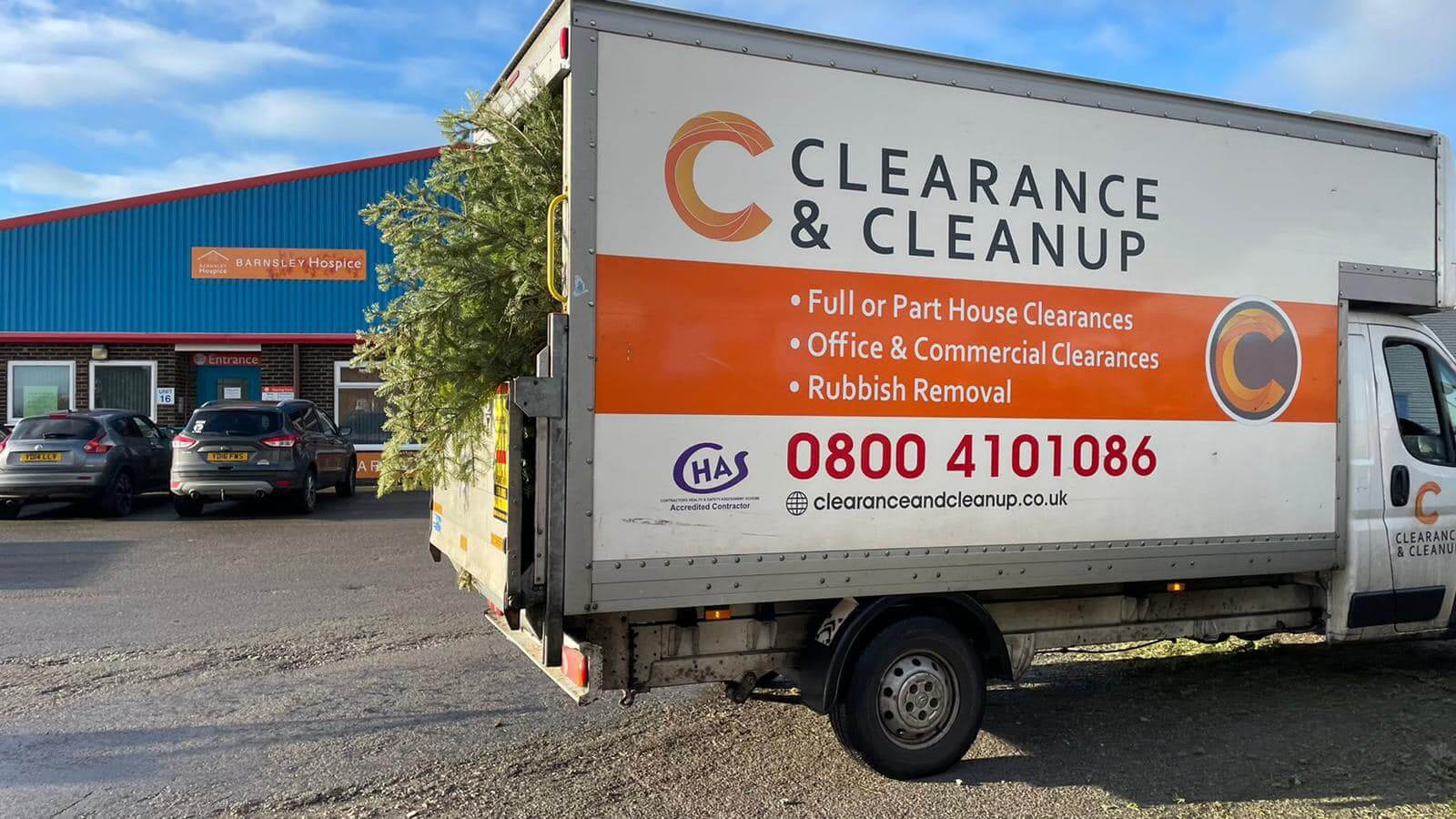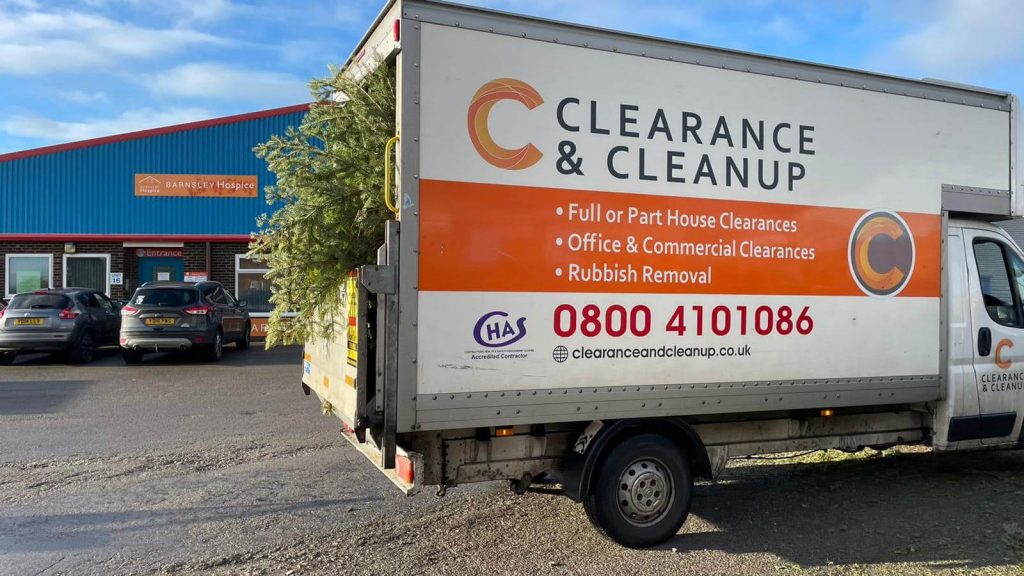 Our wonderful drivers will collect your tree on Sunday 8 January 2023. We kindly ask that your tree is left outside in a visible place the night before.
Simply complete the form below and make your donation, and we'll do the rest!
We suggest a minimum donation of £10 per tree.
Please note, we are only able to collect from the following postcodes: S36, S63, S70, S71, S72, S73, S74, S75. Thank you.
Treecycle wouldn't be possible without the support of local businesses including our volunteer drivers at Clearance and Clean Up, and our tree chipper, S.Thompson Tree Services. Huge thanks to all.