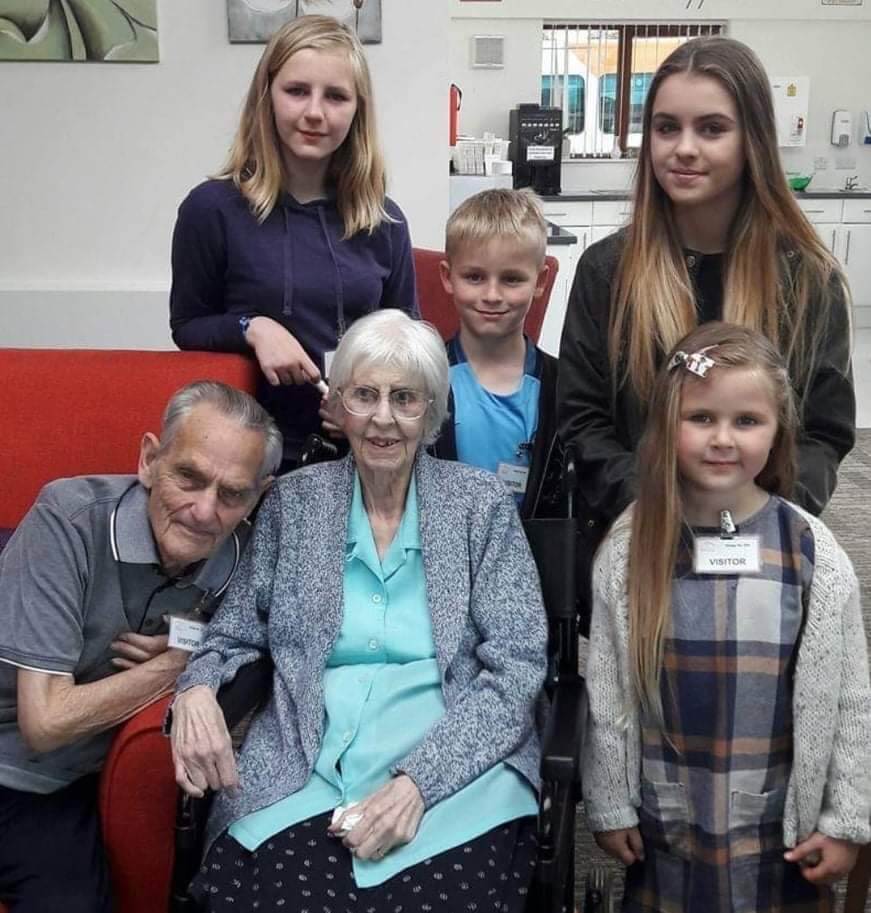 Claire Coles' nannan, Mavis Ashton, came to stay in Barnsley Hospice when she needed extra support to manage her pain, which carers were struggling to control at home. Claire says the care she received was inspiring; and staff even arranged an impromtu birthday party for her grandad, Jim – so Mavis could attend and see the whole family together for one last time.
"Before I came to the hospice, I had no idea what it was; I thought it was where people came to die. But, from the first time I walked through the door, I knew it was so much more.
My nannan was admitted to the hospice for support with pain management, as we were struggling to control it at home. Throughout the entirety of her stay, the care she received was inspiring. Nothing was too much trouble, and we knew she was in good hands.
Every single member of staff we met were experts, but it never felt like a clinical environment. It's a place for the whole family, and we felt just as important as my nannan did throughout that time – especially my grandad, who was also diagnosed with cancer around the time my nannan was at the hospice.
Something that really stands out for me when I think about the hospice is the 'above and beyond' attitude the staff all have. When my grandad's birthday came around, we weren't sure if my nannan would still be here. However, she was in good spirits on the morning of his birthday, and the nurses made it such a special day for us. They decorated the lounge and organised a tea party for the family. I'll never forget my nannan's face when she saw us all together for the last time. I am so grateful for that memory.
Before my nannan's stay in the hospice, we didn't realise how much they relied on fundraising to keep things running. My grandad made a donation before my nannan was discharged, which kickstarted our fundraising. Since then, with the help of my husband Gav and his friends, we have raised over £30,000 for the hospice!
It's the least we can do to give back to the hospice. Losing my nannan was so hard for all the family, but the hospice made this sad situation better."