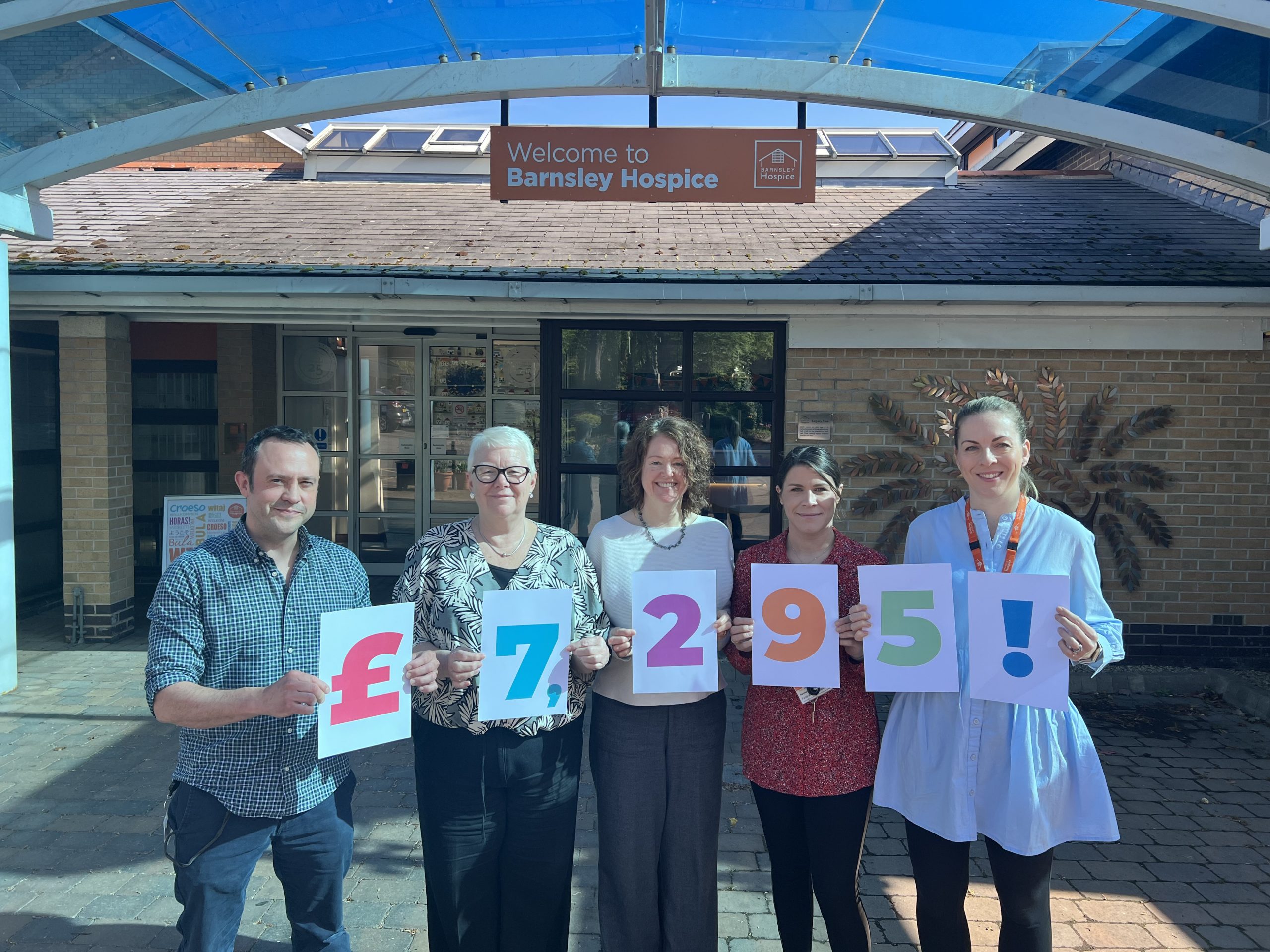 Posted 22 May 2023
Barnsley Hospice has announced that its annual Make a Will Month event has raised an outstanding £7,295 in support of patient care.
The fundraiser, which took place throughout February, saw five local solicitor firms donate their time to conduct Will writing appointments in exchange for a donation to Barnsley Hospice.
As well as raising a significant amount for the hospice, Make a Will Month ensured that almost 50 local people used the opportunity to get their Will written and ensure their wishes are known.
Isabel Hartland, Barnsley Hospice Director of Finance and Income Generation, was delighted at the impact of the annual fundraiser.
"Make a Will Month is a really important date in our fundraising calendar, so we are pleased to share that it's raised over £7,000 this year.
"The money raised will help us to continue providing the services we are so proud of, and it's great that we have been able to raise awareness of making a Will too.
"We couldn't have run this event without the support of the solicitors that took part, and we want to say a huge thank you to everyone involved."
Margo McCulloch, a Paralegal at Bury & Walkers LLP, is proud to have supported the hospice's Make a Will Month for several years.
"The outstanding care provided by the Barnsley Hospice has impacted many families connected with Bury & Walkers LLP, both clients and colleagues, including my own. This is why we are proud to participate in the Hospice Make a Will Month and do our part to give something back.
"I particularly enjoy being the point of contact for the scheme and talking to clients about their own experiences of the hospice and the support that they have received.
"It can be an overwhelming task to make a Will, but Make a Will Month provides the opportunity to do so whilst also providing financial support to such an important local charity.
"We look forward to continuing with Make a Will Month in the years to come."
The hospice plans to run the Make a Will Month fundraiser again in February 2024. 
A huge thank you to the participating solicitors: