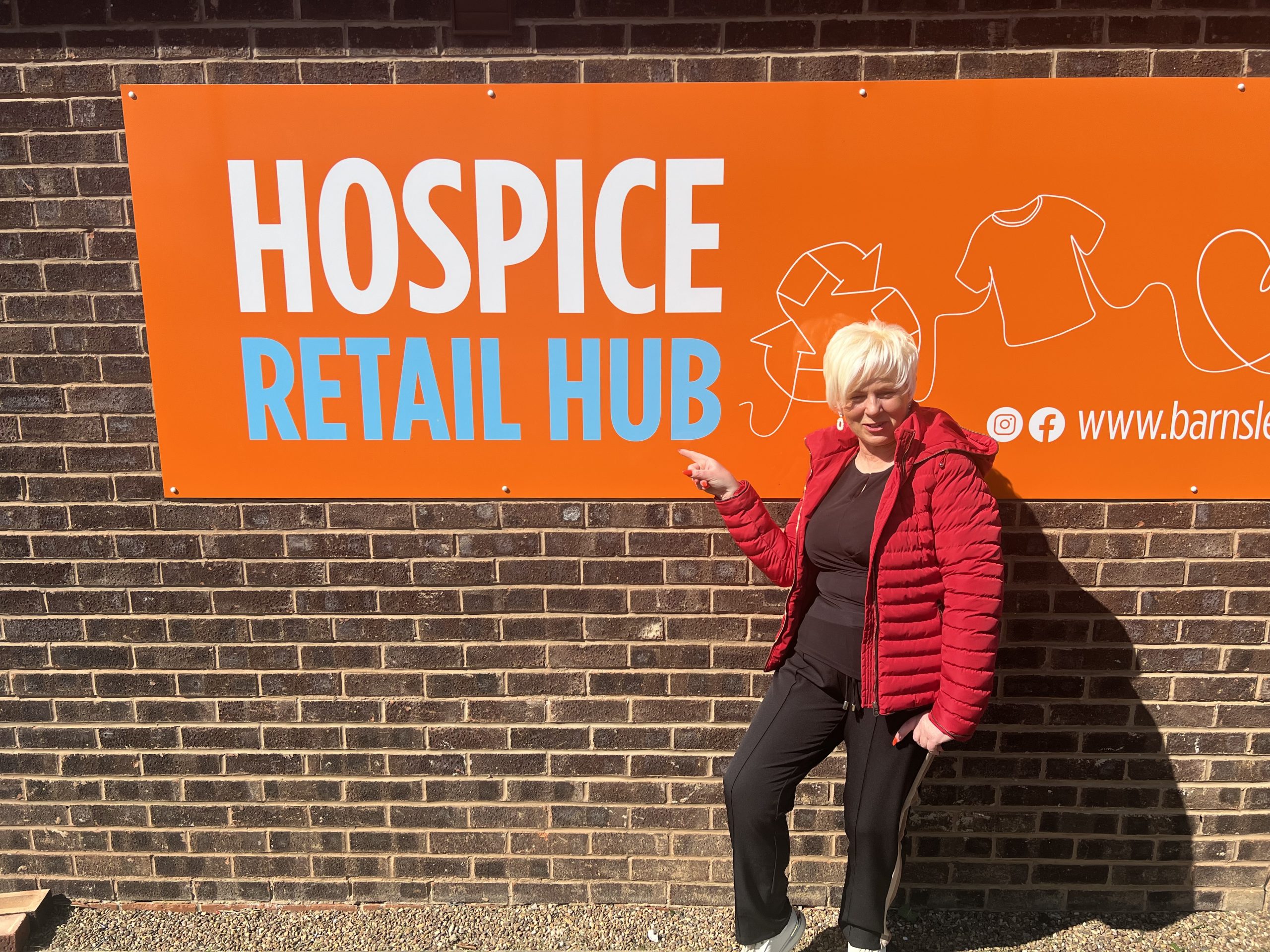 Posted 27 April 2023
Our Retail Hub welcomes a variety of customers every day, all looking for something different. It's common to assume that shopping secondhand limits your style options, however, this is not the case.
In our 'Style Guide' feature, we speak to regular Retail Hub customers about why they shop at the hub and why they prefer to shop sustainably.
This time, it's Michelle!
How long have you been shopping at the hub?
I would say a couple of years, but before it was just for odd bits. Because I've lost four stone recently, fashion has become a bigger part of my life. Over the past few months, I've started coming on a regular basis because the stuff they have here is so different. I like vintage, but I also like modern.
I love bright colours and wearing stuff that is way out!
Because I come in regularly too, the staff know me and are so friendly. They often recommend items that I would've never picked up before.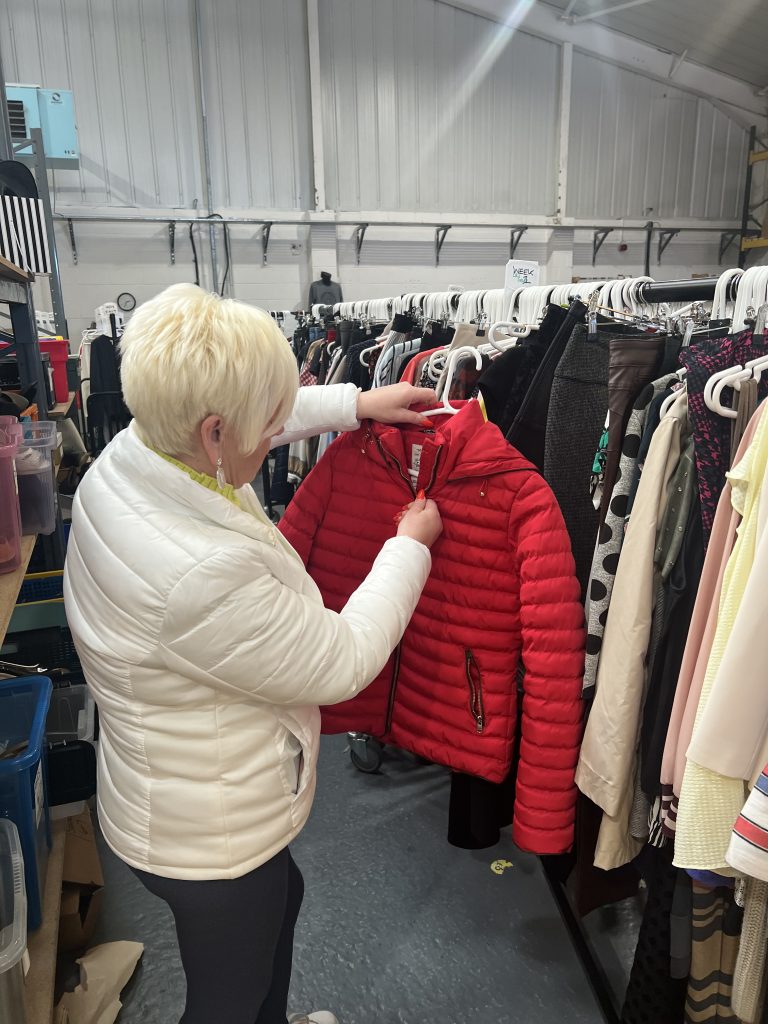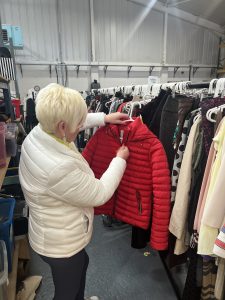 What is the best you've found here at the hub?
There's a Diesel faux fur bomber jacket I picked up recently. It's absolutely amazing, and I get so many comments when I wear it! I would never have tried it on if Simon (Warehouse Lead at the hub) hadn't picked it out for me. I'm not really a designer girl, but it was great!
I'm someone that when I go out, I tell everyone where I've got my outfit from. It doesn't matter to me if it was a bargain buy – that's even better!
How would you describe your style in your own words?
It's a bit of everything, really. I love vintage if it looks 'way out' and I look good it in, but I also love modern stuff like bright trousers. I like to look classy but also wear bright colours. I want to walk down the street and have everyone look at me!
How long have you been shopping sustainably?
I've been shopping sustainably since I lost my weight. Everywhere I go, I look in charity shops. Even all my family do it. My husband recently found a blazer, and my son and daughter shop in charity shops to look for designer items.
Why did you decide to start shopping secondhand?
I've always done secondhand and bought the odd thing, but it's become much bigger for me in the last year. I can't afford to buy all these designer brands, but at the hub, you can get 20 items for what you would pay for one! You get much better value for money, and you're supporting the hospice at the same time.
What would you say to people who haven't shopped secondhand before?
Go and have a look! I am absolutely convinced you will leave with at least one item. Gone are the days of charity shops feeling out of date – everyone is supporting them now. The clothes coming in are more valuable because people want to support the charity – and you're doing the same by buying them. There's even a fitting room here so that you can try bits on.
Once you've been, you'll be back. You get to know the staff, and they know you, so they can recommend items you would've never considered.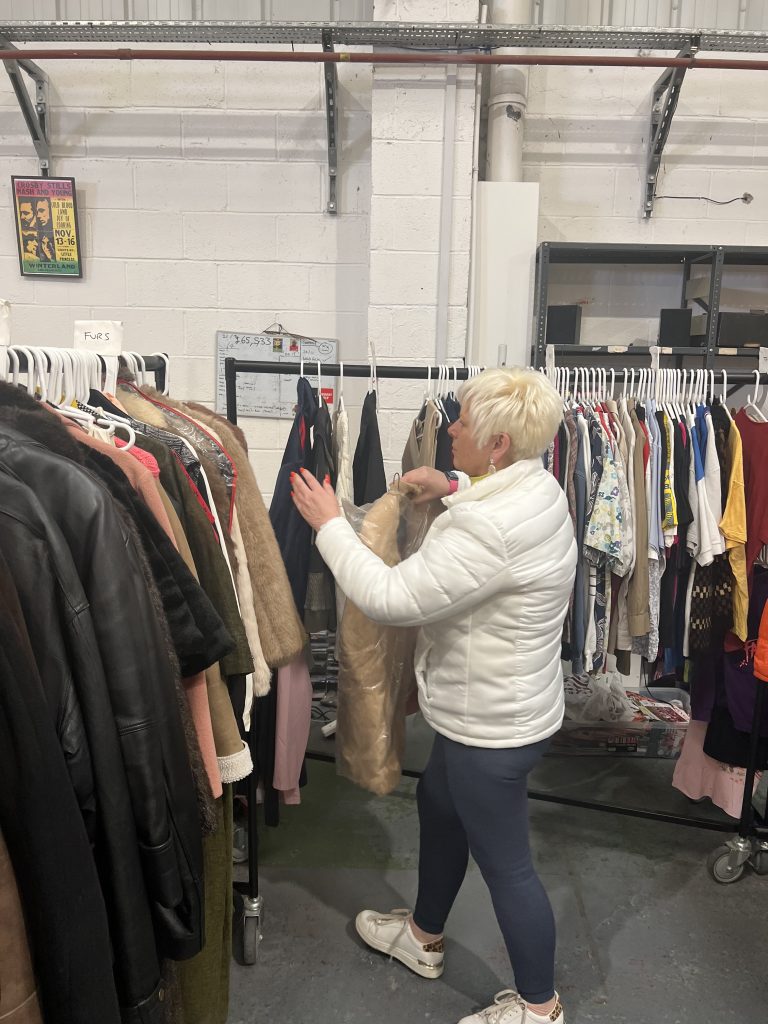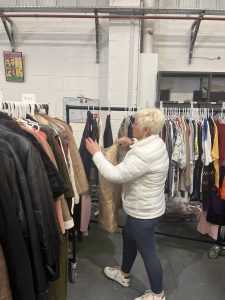 What have you found are the benefits of shopping secondhand?
You're going to get something unique, and also the price. It's all about the costs right now, and people are struggling. Especially with the kid's clothes, you could get a bundle for the same price as one item elsewhere.
You can also find bits that have never been worn and get something brand new for a fraction of the price.
What do you do with unwanted clothing?
I have donated clothes to the hub in the past, but I also use sites such as Vinted. But I would never throw anything away, it all gets recycled!
What are your tips for finding great items when shopping secondhand?
You've got to go and have a root through. Some people can't be bothered, but for the one item you find, it can be worth it. Sometimes you look at something and not be too sure, but try it on and see what you think. You've nothing to lose! Whatever you do, you will find a bargain.
Why do you think some people might have a negative perception of secondhand shopping?
You used to walk into charity shops, and the clothes could be very outdated and tatty, which put people off. It's not like that anymore, people see the types of clothes available. It's all to do with the surroundings as well. The hub is airy and bright, and it makes such it difference.
Style in 5!
As part of her 'Style Profile', we gave Michelle five minutes to put together this outfit using pieces currently on sale at the hub. Here's what she chose!
Outfit: Tokyo Laundry red puffer jacket, New York & Company blouse and Next side stripe trousers.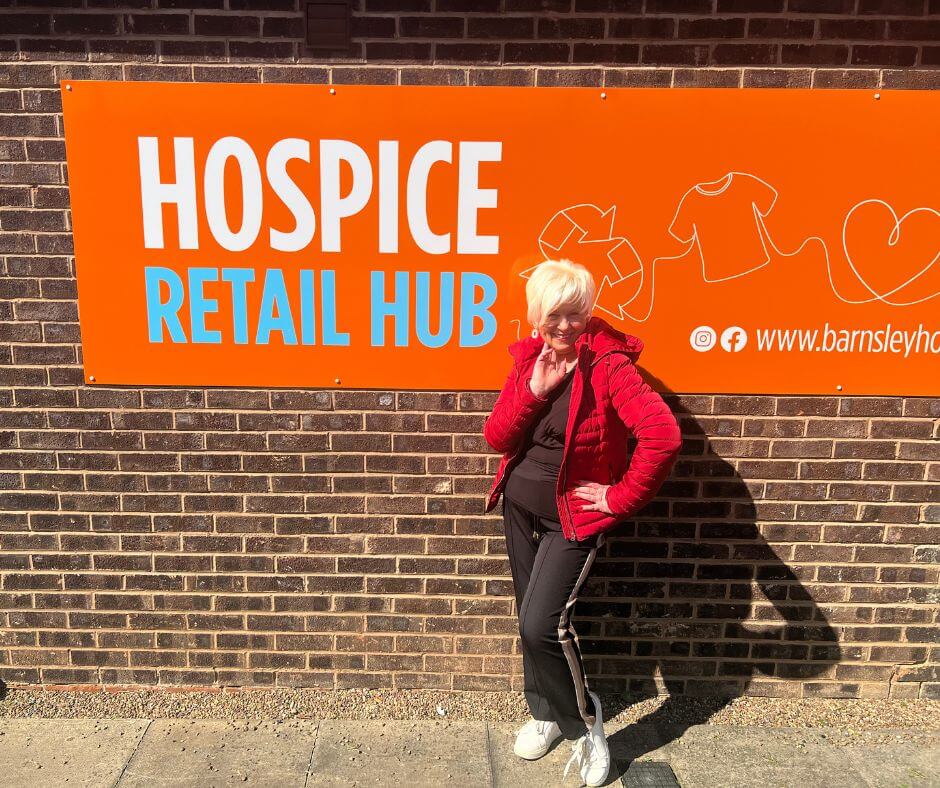 Our Retail Hub is based on the Fall Bank industrial estate in Dodworth, just three miles from Barnsley town centre. For SAT NAV use S75 3LS. Open Monday to Saturday, 9 am – 4 pm.