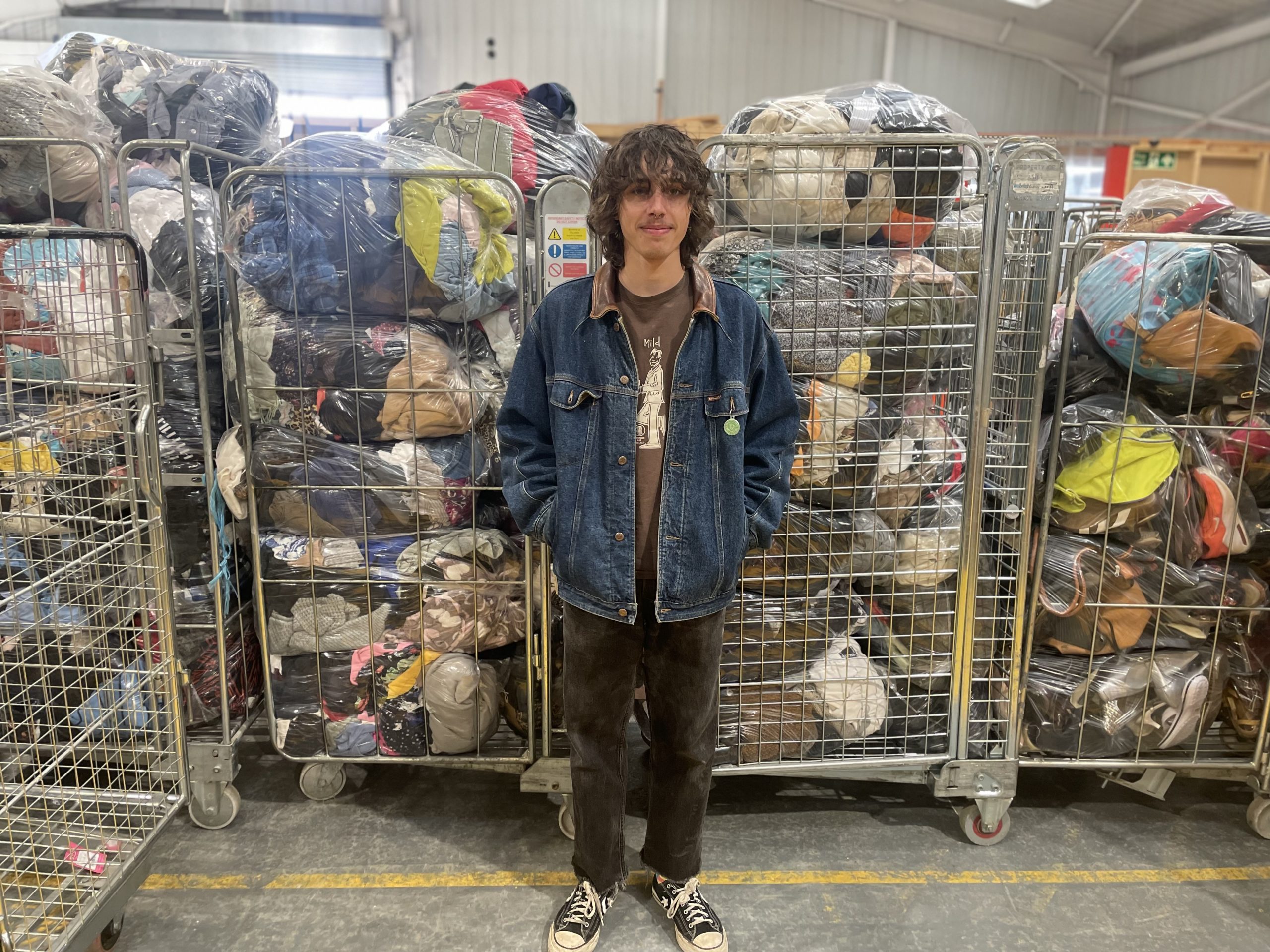 Posted 24 March 2023
Our Retail Hub welcomes a variety of customers every day, all looking for something different. It's common to assume that shopping secondhand limits your style options, however, this is not the case.
To share more about the importance and benefits of shopping sustainably for your wardrobe, we're starting a new feature speaking to regular hub customers.
First up, it's 21-year-old Jack!
How long have you been shopping at the hub
I've been going to charity shops for a while, I think I started shopping at the hub around April last year.
What is the best item you've found at the hub?
The jeans I'm currently wearing are Levi's that I got from the hub. I got them a lot cheaper than they would be at other secondhand shops, and I bleach-washed them to make them a bit faded. I've also got a nice leather jacket and a few other leather pieces I've found here at the hub.
How would you describe your style in your own words?
I would say it's very 'my own'. I try not to dress in things a lot of people are wearing now, like joggers. I quite like stuff from the '80s and '90s – the types of outfits you'd see in things like Seinfeld. A lot of inspiration comes from the music I listen to, like grunge.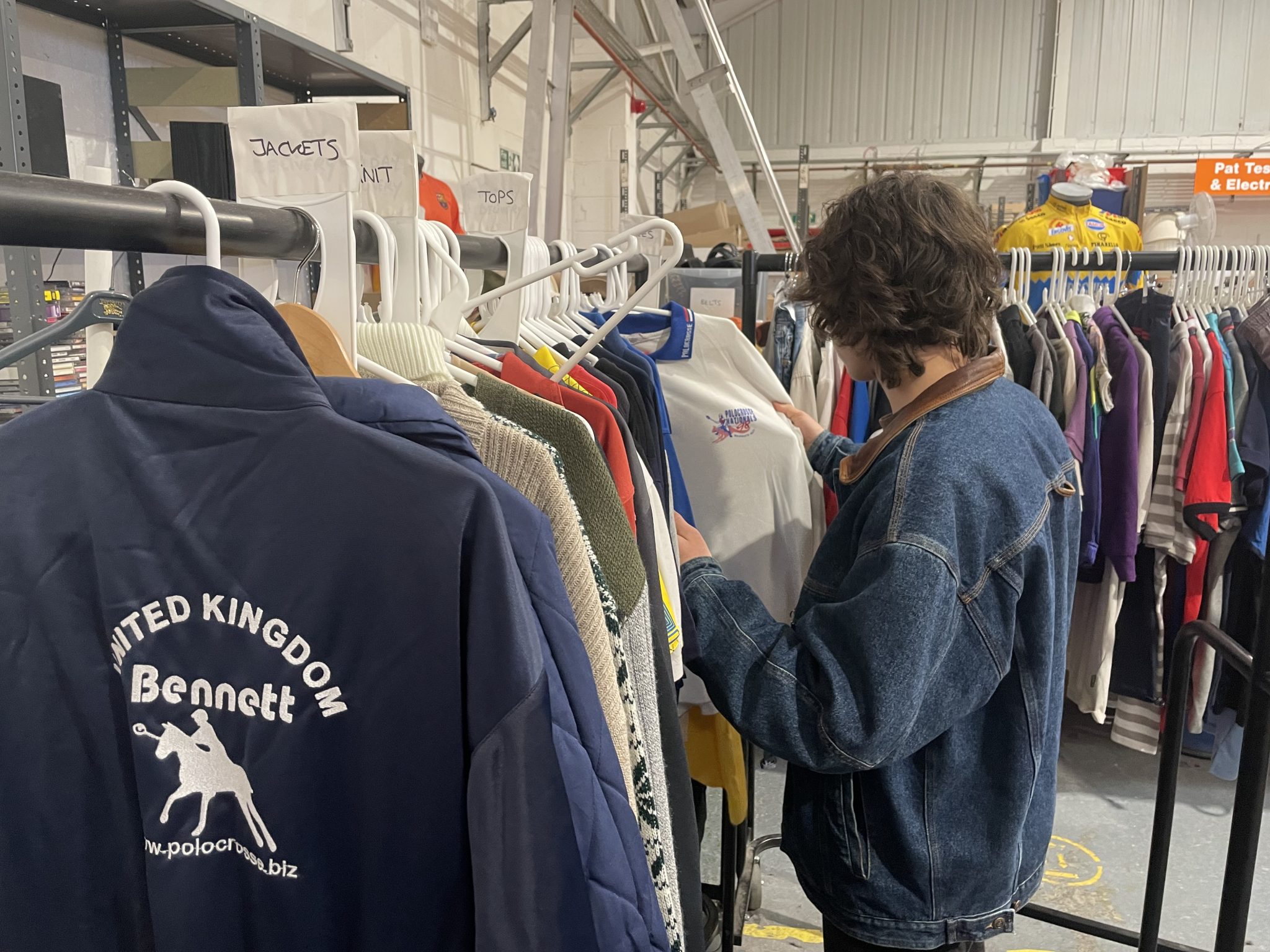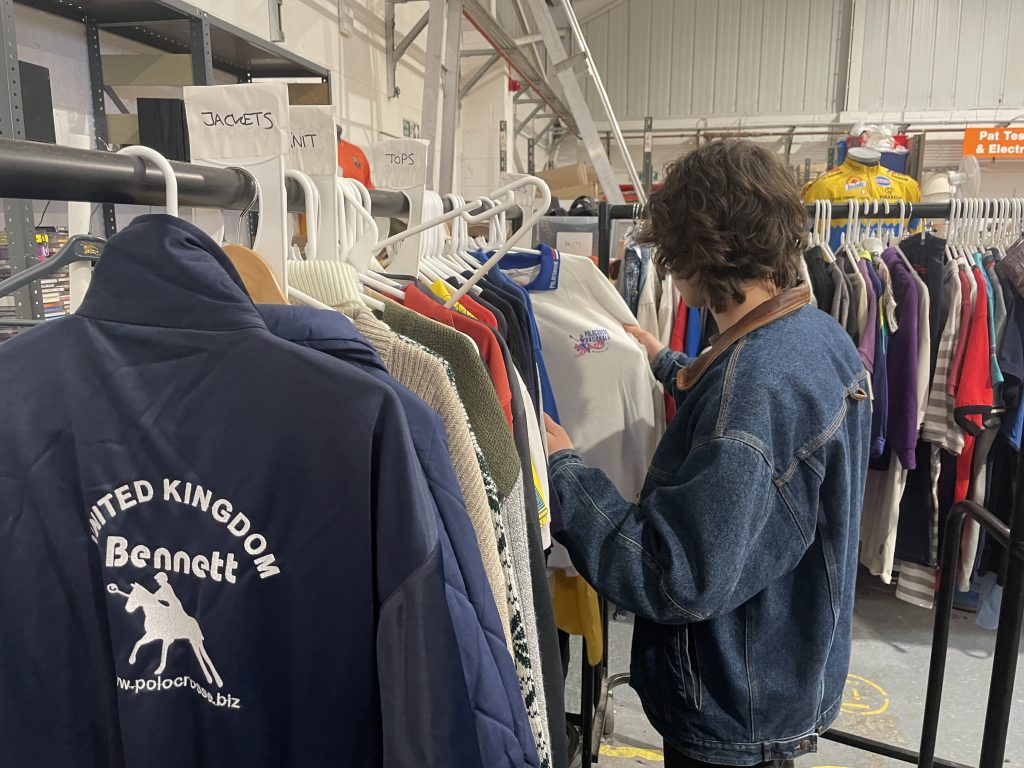 How long have you been shopping sustainably?
I'd say I've been shopping sustainably since around 15/16 – when I started buying clothes for myself. But even before then my mum would always take me to charity shops to buy clothes. I don't buy anything from anywhere else now.
Why did you decide to start shopping secondhand?
Finding unique pieces would be the main reason. But it's also a lot cheaper and you're not giving your money to a big brand – you're supporting a charity with everything you buy.
What would you say to people who haven't shopped secondhand before?
Try it, because it might work for you. You never know what you could find!
Some people are put off buying secondhand as they think that the clothes are worn or dirty, but everything I've bought from the hub is clean and has even been steamed before going on the shop floor!
What have you found are the benefits of shopping secondhand?
It's cheaper than buying clothing brand new. I like coming up here to look around – everyone is really nice. It's a great experience being able to find new pieces yourself. The hub is cheaper than a lot of other charity shops too when it comes to vintage pieces.
I like my clothes looking faded and worn in too, I don't want my shoes to look too clean or new so it fits my style well.
Also, if you like brands, there is always something in! I just found a Burberry scarf when I was looking earlier.
What do you do with unwanted clothing?
If I have stuff that I don't wear anymore, I bag it up and let my friends look through it and take anything they want before I bring it to the hub to donate.
What are your tips for finding great items when secondhand shopping?
Go through everything! Don't limit yourself to male or female sections either, look through them all. Clothes don't really have gender so you might find something you're looking for in a different section.
I don't tend to check the labels for big brands. I try to go off what it looks like and how it feels. Don't restrict yourself with sizes either, think about how you can still style an item if it's too big or small.
Do you alter or upcycle any of the pieces you get from the hub?
If a get a t-shirt that's too big, I'll cut the bottom off it so it's a bit shorter. I've got a pair of jeans that has bits of shirts and other jeans patched on. I don't use any proper materials either, I'll just get some bleach from the bottom of the sink and soak it to make it different. It helps make it more distinct and makes it look washed and dirty at the same time.
Style in 5!
As part of his 'Style Profile' we gave Jack five minutes to put together this outfit using pieces currently on sale at the hub. Here's what he chose!
Outfit: Isostar t-shirt, vintage Matinique bomber jacket, Ben Sherman trousers, Adidas trainers and a KJ Sports cross-body bag.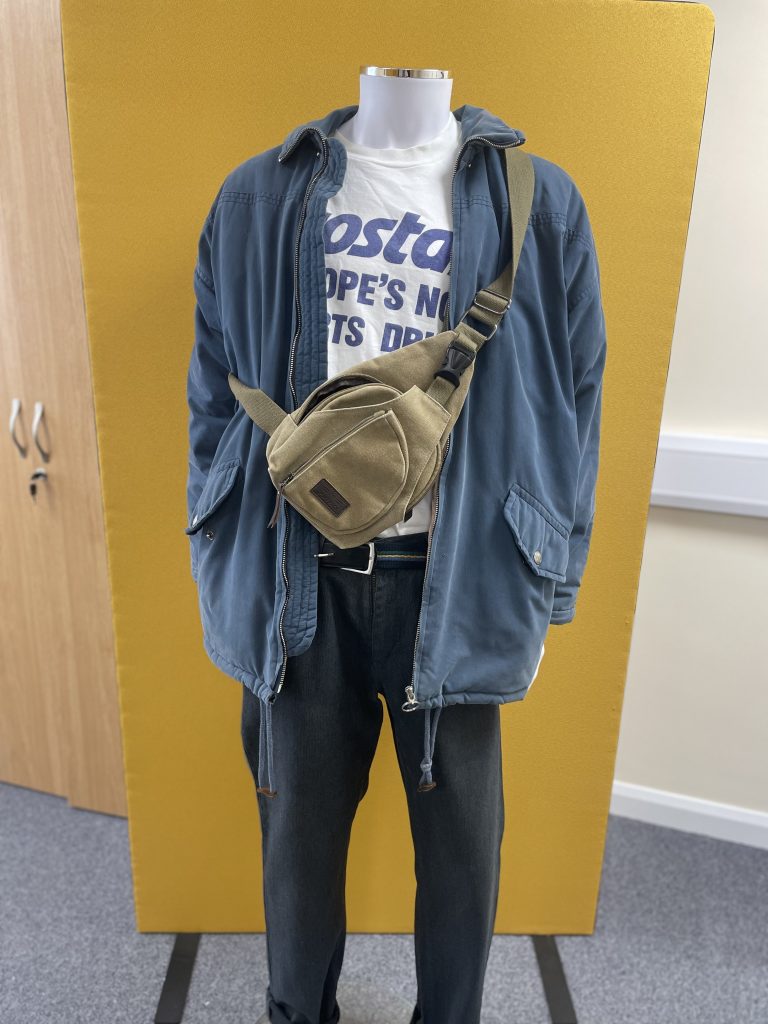 Our retail hub is based on the Fall Bank industrial estate in Dodworth, just three miles from Barnsley town centre. For SAT NAV use S75 3LS. Open Monday to Saturday, 9am – 4pm.