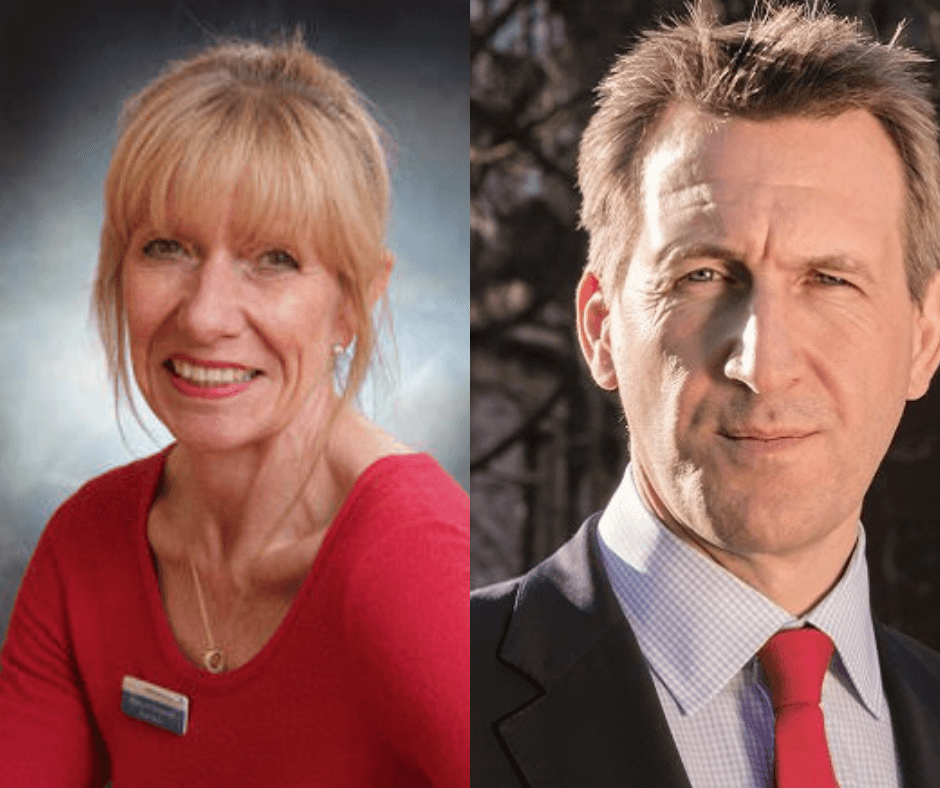 Posted 14 March 2023
Barnsley Hospice is delighted to announce that the Lord-Lieutenant of South Yorkshire, Professor Dame Hilary Chapman DBE, and Dan Jarvis MBE MP, Member of Parliament for Barnsley Central, will take on the role of hospice patrons from April. 
The patron role is voluntary and is designed to enlist the support of local figures to help raise the profile of the hospice and support the income generation initiatives in place.
Martine Tune, chief executive officer and chief nurse at Barnsley Hospice, was proud to mark the beginning of the new partnership.
"We are incredibly grateful that Dame Hilary and Dan have agreed to become Barnsley Hospice patrons.
"It marks the beginning of an exciting chapter for the hospice, and with the support of our patrons, we look forward to continuing our improvement journey and ensuring that our outstanding services are available to those who need us."
Discussing his role as a hospice patron, Dan Jarvis MBE MP said:
"Barnsley Hospice holds a very special place in my heart and the hearts of many across our Town.
"The hospice provides incredible, specialist support and care to individuals and families during the most challenging times of their lives.
"I was proud to be asked to become a patron and I look forward to working alongside Dame Hilary and of course, the inspirational and indefatigable staff and volunteers, to whom we all owe so much."
Dame Hilary Chapman added she was delighted to begin her role as a patron.
"As a resident of Barnsley, it is my privilege and pleasure to join our hospice as one of their patrons.
"From my nursing career, I know how important palliative and end of life care is, so I'm extremely proud to support the work of Barnsley Hospice.
"I am very much looking forward to working closely with Dan and everyone at this outstanding local facility."
For more information on how you can support Barnsley Hospice, visit www.barnsleyhospice.org.
The hospice, based in Gawber, needs to raise £3.5 million each year to fund patient care and support for families. It relies entirely on fundraising and donations to achieve this amount. An additional £1.7m grant is provided by the NHS.
Barnsley Hospice provides specialist care and support for people with progressive, life-limiting illnesses, including cancer, heart and lung disease and neurological conditions such as Parkinson's and motor neurone disease; and supports their families too. For more information visit www.barnsleyhospice.org
ENDS.