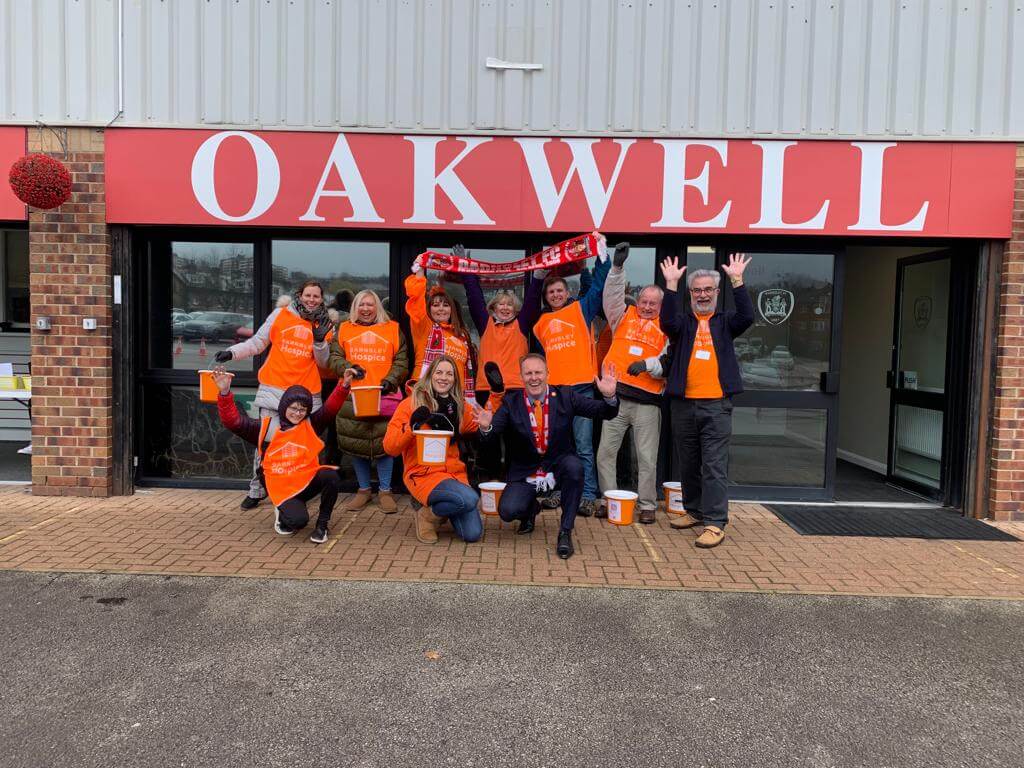 Posted 3 March 2023
Barnsley Hospice volunteers and employees joined thousands of Barnsley FC fans to watch the victorious Reds play Derby on Saturday 25 February 2023.
As part of their annual 'Takeover Day', Barnsley Hospice team members were invited to visit Oakwell to raise vital funds and spread awareness about the hospice's services.
An incredible £2,090.57 was raised through generous donations from supporters and a fantastic raffle, and Corporate Partnerships Manager Simon Atkinson can't thank everyone involved enough.
"Our annual Barnsley FC Takeover Day is something we all look forward to each year, but I think this year may have topped them all!
"The Club are such an important part of our community, and it's great to join forces to raise awareness and funds for the hospice.
"On behalf of everyone at the hospice, I want to thank the Club and everyone who turned out on the day and donated or stopped for a chat. It means the world to us. "
The 'Takeover Day' comes just a few months after the hospice featured as a front-of-shirt charity sponsor for Barnsley FC throughout November and December. 
You can make a donation in support of the hospice on our website or see our events and fundraisers page for more information on how you can support the hospice.