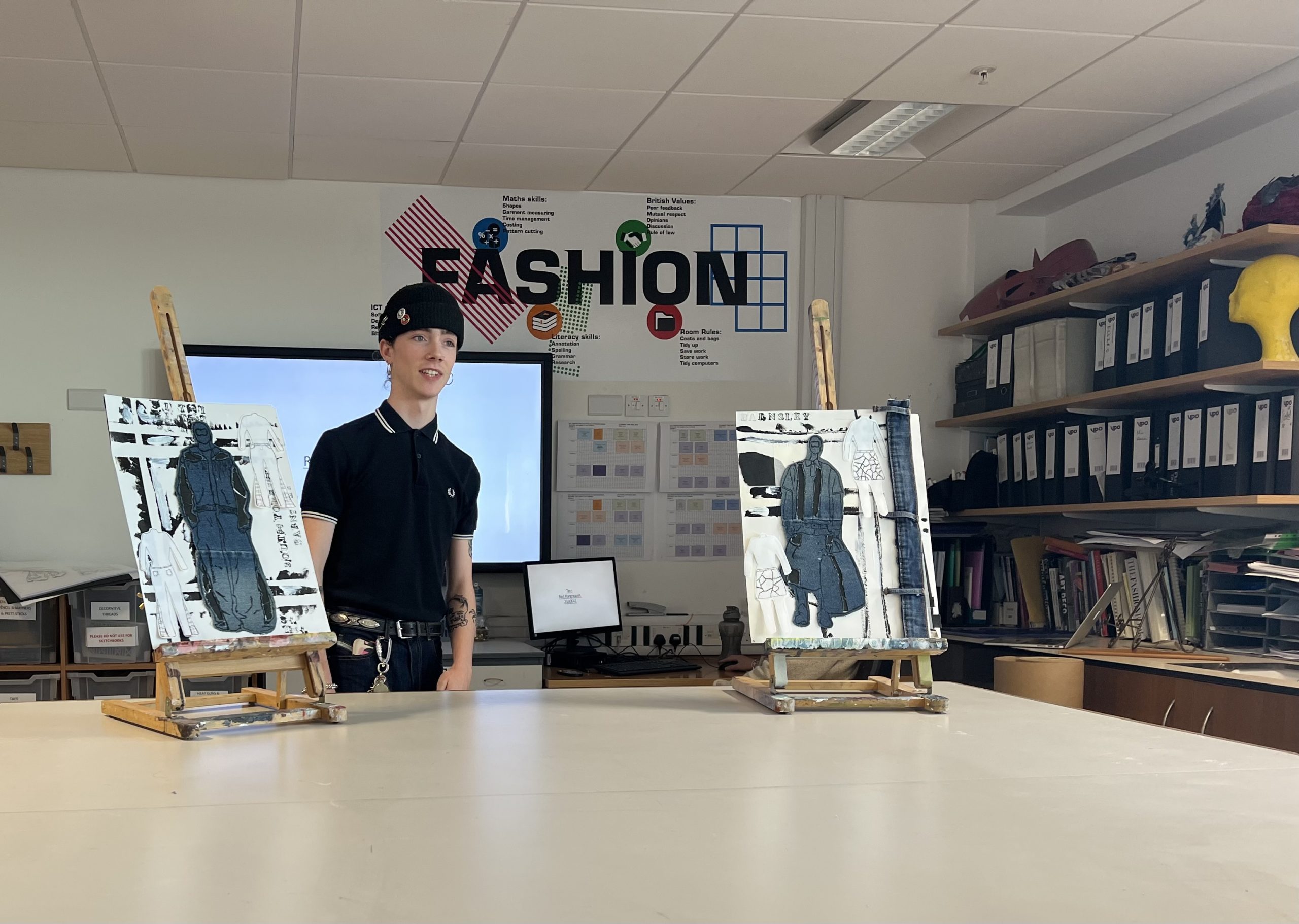 Posted 1 March 2023
Earlier this month, over 20 burgeoning fashionistas presented bespoke fashion items made of fabric from the Barnsley Hospice Retail Hub.
The presentation marked the end of a four-month project that Barnsley College fashion students undertook as part of their diploma.
The students chose five pieces of denim and one other item of clothing from the hospice retail hub in November, which they were then tasked with transforming into a final piece that was reflective of the Barnsley area or the human body.
As more emphasis is placed on the fashion industry's sustainability, Barnsley College fashion tutor Amy Basry shared the importance of teaching students to work sustainably.
"Sustainability is such a big thing in fashion now, and working with the hospice has really helped embed this into the students' work. They are the future!"
The students pulled out all the stops to showcase the creativity of re-purposing second hand clothing, taking inspiration from local landmarks such as Cannon Hall and the main pithead, as well as iconic figures such as Betty Cook.
Their final pieces were unveiled at Barnsley College, where the students presented their designs and the finished items to staff from Barnsley Hospice.
Vicky Sanderson, Sales Lead at the hospice retail hub, was one of the team members who attended the presentation.
"I was truly blown away by the hard work that the students had put into creating such wonderful pieces.
"At the retail hub, we are incredibly passionate about sustainability and ensuring that clothes are worn and enjoyed for as long as possible, so it's great to see a new generation of fashion designers promoting this!
"It's been a pleasure to get involved with this project for the second year in a row, and we would like to thank all the students and tutors involved."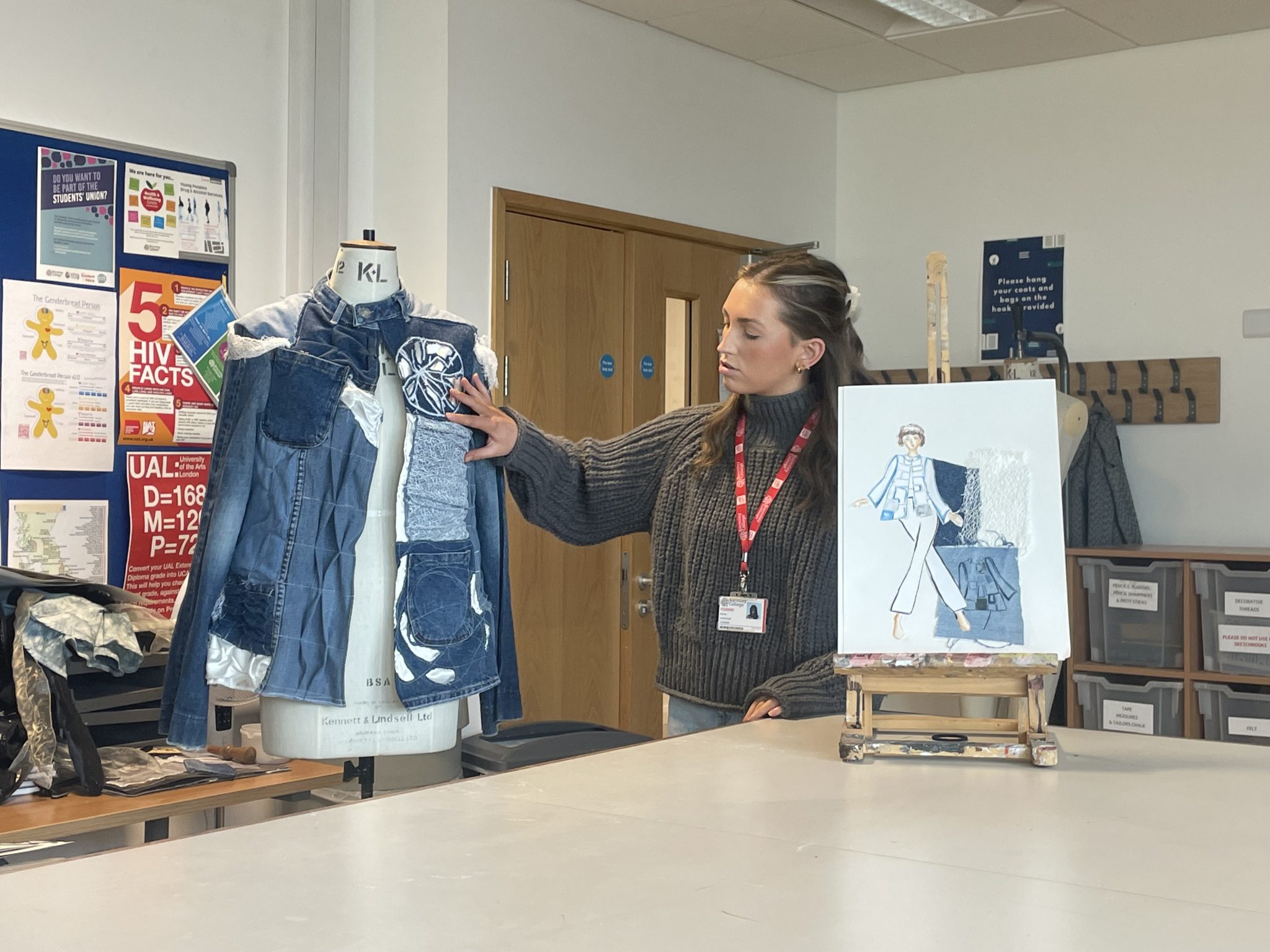 The Barnsley Hospice Retail Hub is located on the Fall Bank Industrial Estate in Dodworth. Opening times are Monday to Saturday, 9 am to 4 pm.
The hospice, based in Gawber, needs to raise £2.5 million each year to fund patient care and support for families. It relies entirely on fundraising and donations to achieve this amount. An additional £1.5m grant is provided by the NHS.
Barnsley Hospice provides specialist care and support for people with progressive, life-limiting illnesses, including cancer, heart and lung disease and neurological conditions such as Parkinson's and motor neurone disease; and supports their families too. For more information visit www.barnsleyhospice.org