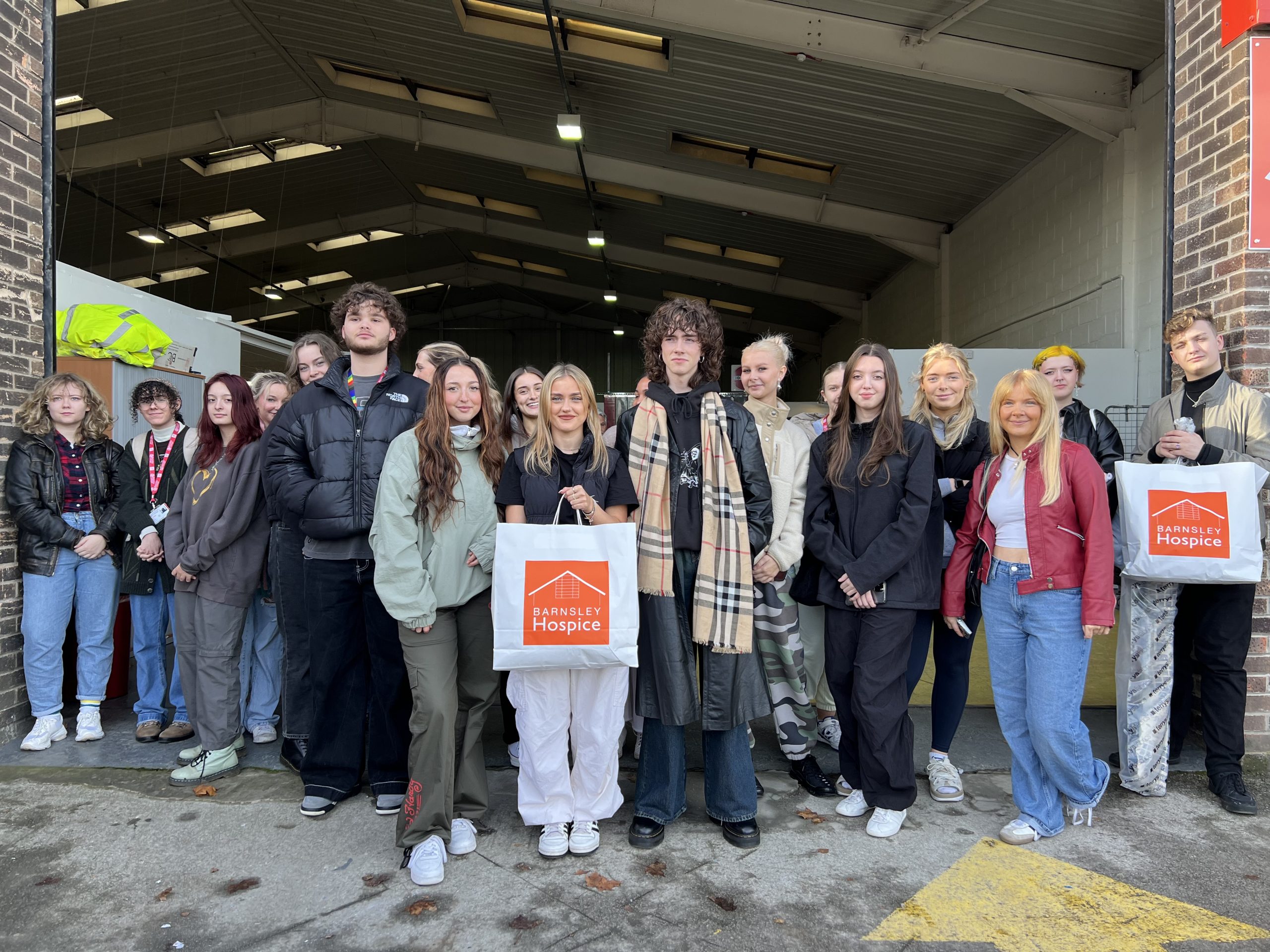 Posted 12 December 2022
Twenty Barnsley College fashion students recently visited the Barnsley Hospice Retail Hub to select items for their final project.
For the second year running, the college has tasked students with re-working pre-loved items to create an outfit representing the human body or the local area.
The students were asked to pick five pieces of denim and an alternative item of clothing to transform into something fit for the catwalk. The group will then present their creations to representatives from the retail hub and their peers.
Retail Hub Manager, Gary Evans, said: "We are huge champions of sustainable fashion, so we are delighted that these future fashionistas are working with pre-loved items in their studies.
"It was a pleasure to share more about what we do, and we look forward to seeing the finished pieces."
As well as supporting their final project, the visit has also introduced some students to buying second hand.
Mia Hansen, one of the fashion students who visited the retail hub, said: "I usually buy all my clothes online, but I have come here today with college, and I've found so many things I love. I can't wait to come back with my friends."
The Barnsley Hospice Retail Hub is located on the Fall Bank Industrial Estate in Dodworth. Opening times are Monday to Saturday, 9 am to 4 pm.