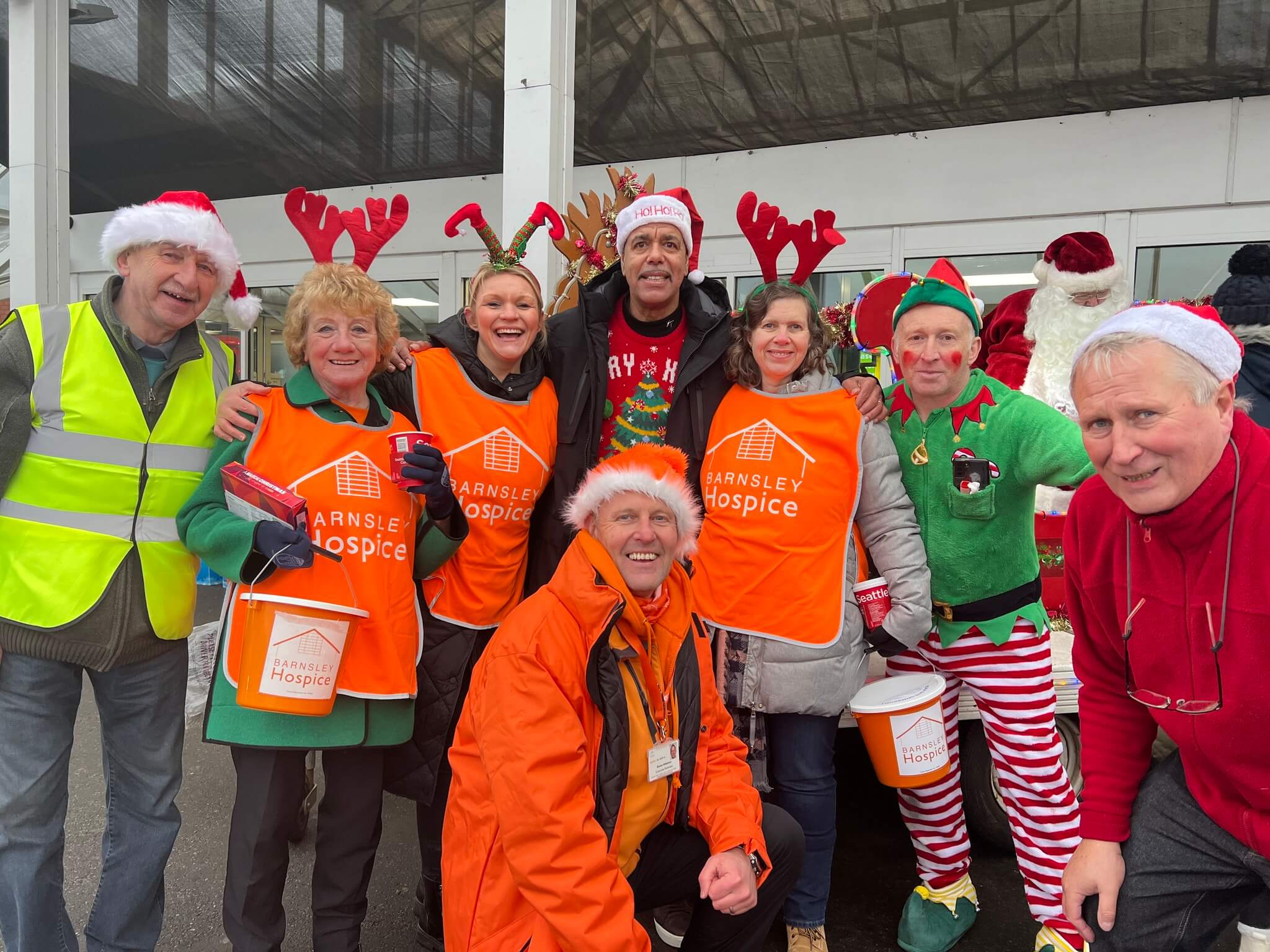 Posted 22 December 2022
Last weekend, footballing legend Chris Kamara paid a visit to Barnsley in order to help raise vital funds for Barnsley Hospice.
Accompanied by Santa and his sleigh, Chris met hundreds of local residents outside the entrance of Asda on Old Mill Lane. Barnsley Hospice staff and volunteers were also on hand to raise awareness and collect donations from the public.
In just two hours, £920 was raised for the hospice.
Simon Atkinson, Corporate Fundraiser at Barnsley Hospice, said: "It was truly such a wonderful day, and the people of Barnsley were so generous yet again.
"Every penny donated helps us to provide care for the people of Barnsley.
"We know that times are hard for lots of us, so we just wanted to say a big thank you to everyone who turned up and donated on the day. "
After his stop at Asda, Chris made his way to the hospice to spend time with patients, their friends and family, and staff.
Chief Executive Officer and Chief Nurse at Barnsley Hospice, Martine Tune, said:
"We can't thank Chris enough for taking time out of his busy schedule to support the hospice.
"We were incredibly proud to welcome him to the hospice, which meant so much to our patients, visitors and staff."
The visit was arranged by Wakefield Councillor Charlie Keith in memory of Cheryl Harrison, who was cared for by the hospice.