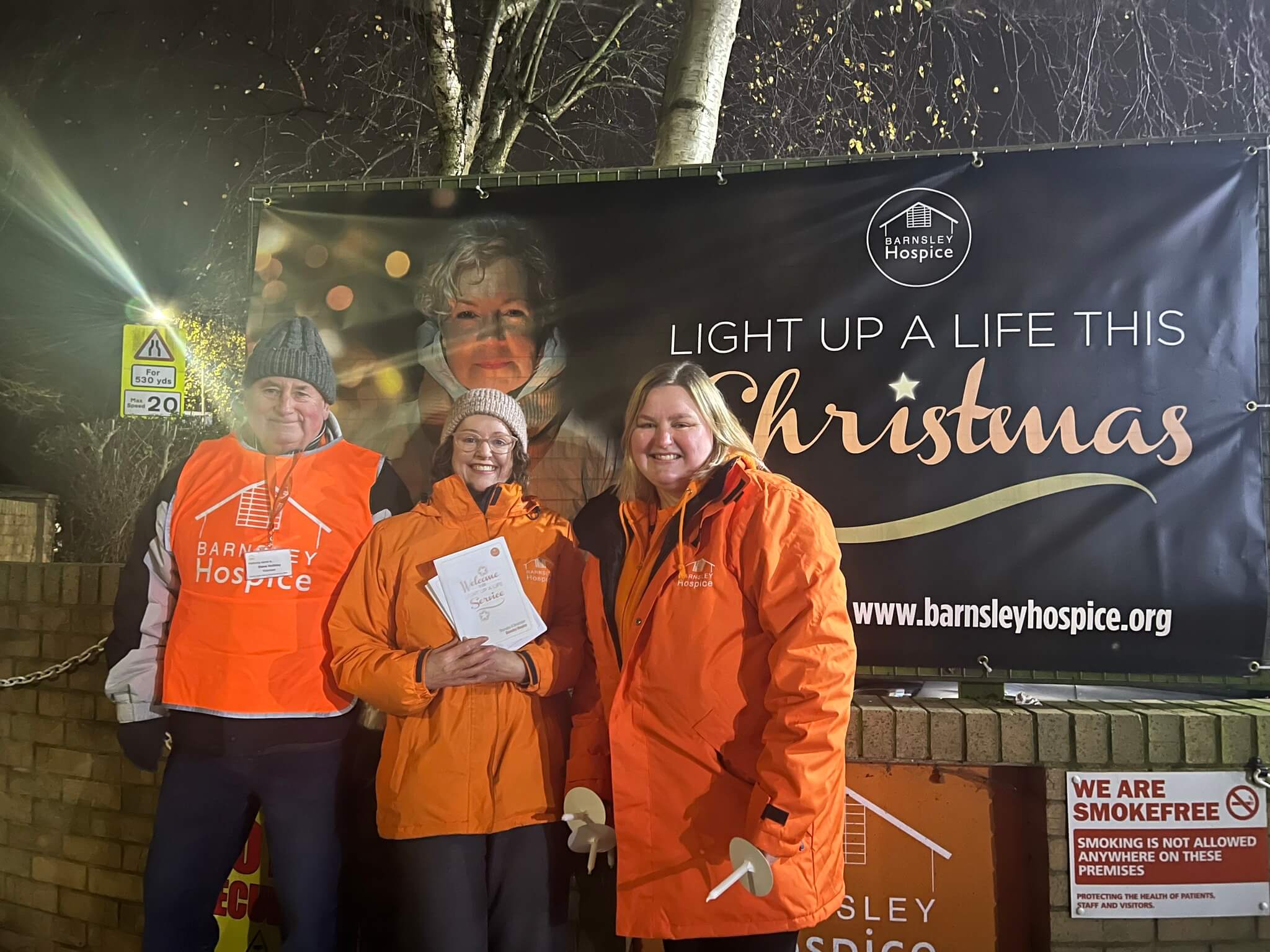 Posted 16 December 2022
Over 600 people attended Barnsley Hospice's recent Light up a Life remembrance services to celebrate the lives of loved ones who have died.
The Barnsley Hospice Light up a Life appeal has been running for almost 20 years and offers people the opportunity to make a donation and dedicate a light in memory of someone they love.
Hundreds of lights are shining brightly on Christmas trees at Barnsley Hospice and St Mary's Church, each one representing the life of a loved one.
The trees were illuminated in the services that took place on Sunday 4 December, at St Mary's Church and Thursday 8 December, at Barnsley Hospice.
The services included performances from musicians such as Tom Masters and Oliver Harris, and the Mayor of Barnsley and Dan Jarvis MP delivered readings.
Dan Jarvis, who attended the Light up a Life service based at the hospice, said: "I was very proud to support Barnsley Hospice's Light up a Life service.
"The hospice staff and volunteers do incredible work providing specialist and compassionate care to Barnsley residents and their families.
"It has been a tough year, but local people have been phenomenally generous in supporting the hospice.
"I know the festive period can be a difficult time for people coping with bereavement and it was heartening to see the Barnsley community spirit in action, with so many coming together, rallying in support of one another."
Barnsley Hospice's chief executive officer and chief nurse, Martine Tune, thanked attendees: "Light up a Life is always one of the most poignant dates in our calendar, and this year was no exception.
"It is a privilege to provide an opportunity for our local community to come together and remember those who have died – especially in the run-up to Christmas."
"Thank you to everyone who attended the services and supported the event, especially in such chilly weather conditions."