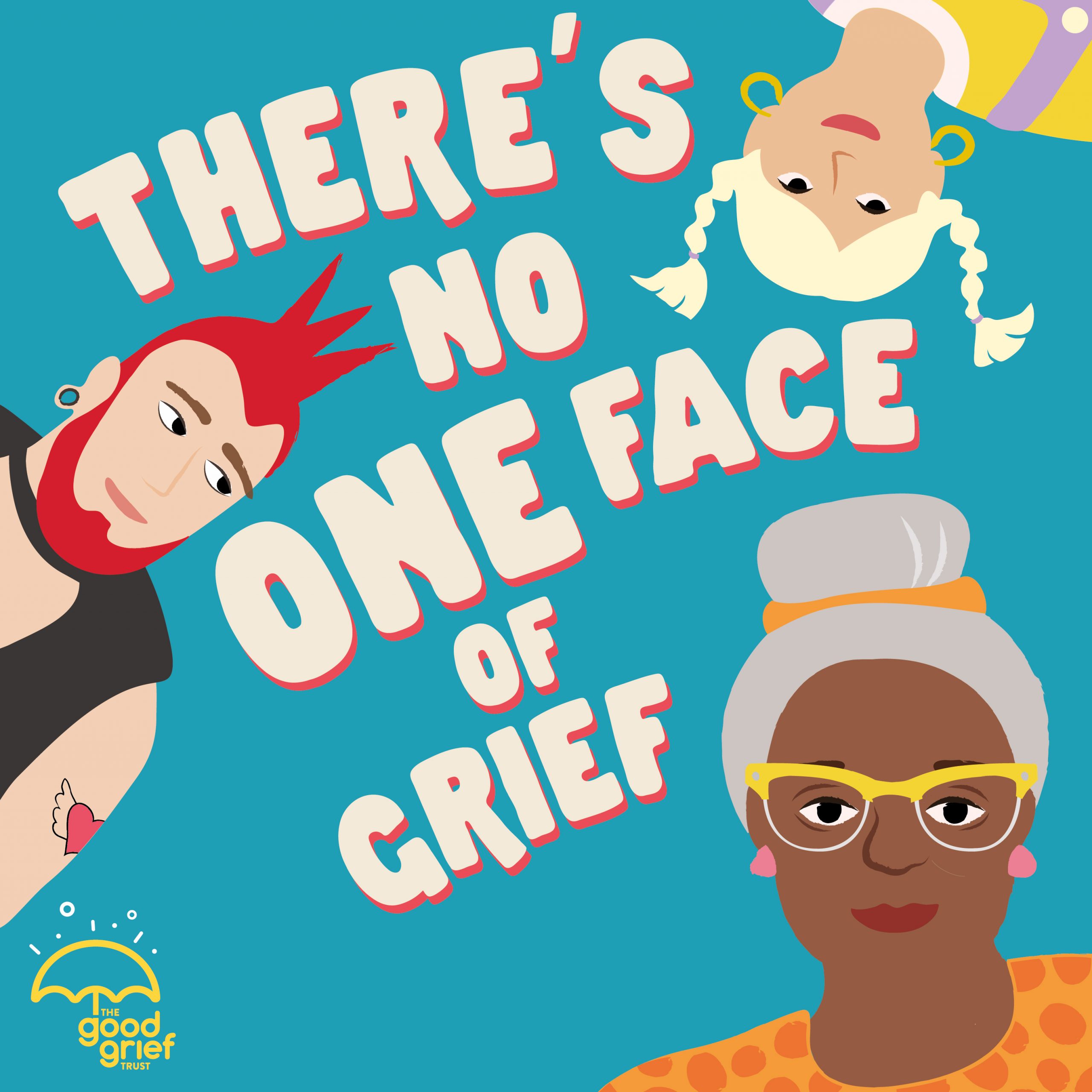 Posted 6 December 2022
2 – 8 December marks National Grief Awareness Week – a campaign started by the Good Grief Trust to get people talking about their grief. Our counsellors, Janice and Karen, have addressed some important questions that people experiencing grief may have.
What is grief?
Grief is the term used to describe the emotional and physical reaction to loss. It may feel like an intense sadness or longing for the person who has died. It is not unusual to experience physical pain also. It is important to remember that grief is a natural process and how we feel is unique to each of us and based on the relationship we had with the person who has died.
What are some common physical and emotional reactions?
When experiencing grief, you may experience a range of physical and emotional reactions. These physical reactions can include crying, feeling sick, feeling numb, headaches, muscle tension, palpitations, difficulty sleeping, not eating/overeating, fear, panic and restlessness.
Emotional reactions may include intense sadness, yearning, shock, disbelief, worry, guilt, anger, emptiness, relief and confusion.
What can I do to help myself?
Be patient and kind to yourself. Allow yourself to be however you need to be. This may be feeling like you want to be on your own, whilst for others, it may mean being around friends and family. It is important to remember that there is no right or wrong way to grieve.
Some ideas that may help include
Keeping a journal. This can help to express and release your feelings and can help you to see any changes that are occurring with how you are coping and feeling.
Having a routine. Grief can often make us feel out of control, so establishing a routine, even just small ones, can help bring structure to your day and reduce the feeling of being overwhelmed.
Physical activity. A gentle walk can help if experiencing physical symptoms by reducing headaches and muscle tension. Also, being out in the fresh air can improve our sense of wellbeing.
When will I feel better?
People often ask this question, however, it is impossible to know how long these feelings will last. Although, what we do know is that allowing yourself to grieve – talking about the person, allowing yourself to be upset and not focusing on when you will feel better- can all help. It may be helpful to consider how you can maintain a connection with them through your memories and by sharing memories with others.
How can I help someone who is grieving?
Be there for them. Don't worry about what to say – they don't need you to say anything. However, avoid saying things like 'times a great healer' or 'be strong or brave'.
Ask them what they need from you. Some people may want to talk about what has happened, whilst for others it may be too soon. Take their lead and don't feel that you need to make things better.
Offer practical assistance, such as walking the dog or accompanying them on a walk. Making a meal or helping with shopping. There can often be lots of support available before the funeral, but it is often in the weeks and months afterwards that continued support matters the most.
How do I manage anniversaries?
The first year following someone's death is often described as a year of firsts. These 'firsts' may be occasions that you know are approaching, such as birthdays and anniversaries. Whilst other firsts may catch you unaware, such as going to a particular place without them or hearing a special song on the radio. It is important to remember that it is often the build-up to a significant date that is worse than the day itself.
It can help to take pressure off yourself by doing whatever you feel will help you and remembering that we are all different. For example, you may prefer to keep traditions exactly the same, whilst others may prefer to start new traditions or even not celebrate that day at all – there is no 'right' thing to do.
If you would like to access our Bereavement Counselling and Support Services, you can find out more on our website. You can find more free resources on The Good Grief Trust website.