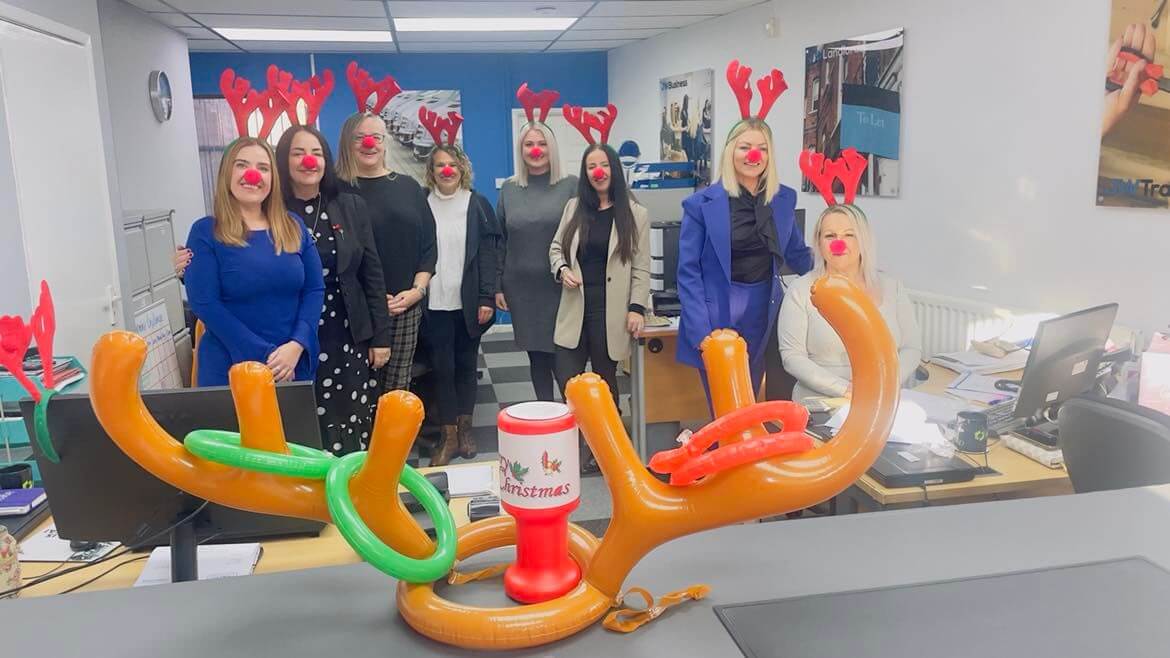 Posted 24 November 2022
Local insurance firm, J Willey & Co, is taking part in Barnsley Hospice's Rudolph Run!
As the first business to participate in the festive fundraiser, the team are planning to pull out all the stops and support their local hospice.
On Sunday 11 December, 20 people consisting of team members and their children, will don their reindeer antlers and red noses on a 5k walk, starting at the hospice. They will then make their way to the town centre, calling in to see other local businesses along the way and spreading some Christmas cheer.
Most importantly, the team hopes to raise money for the hospice and the services we provide for the people of Barnsley.
J Willey & Co Director, Claire Philbin, said: "The hospice is a charity close to our hearts, and many members of the team and our customers have benefited from their support.
"After the past few difficult years, we wanted to get together and do something fun this Christmas. So when I saw an advert for the Rudolph Run, it was the perfect opportunity to do something Christmassy and give back to Barnsley Hospice."
Over 8,000 children have also signed up to the fundraiser, which has officially sold out. Community Fundraiser, Vicky Stead, was delighted at the response.
"We are over the moon with how many people have signed up to our Rudolph Run. As well as reaching the most sign-ups we've ever had, we are so excited to have J Willey & Co taking part as our first corporate supporter.
"I hope other businesses see this and put it in their calendars for next year, as the money raised really does make a massive difference. And, after all, you're never too old to wear a pair of reindeer antlers and a red nose!"