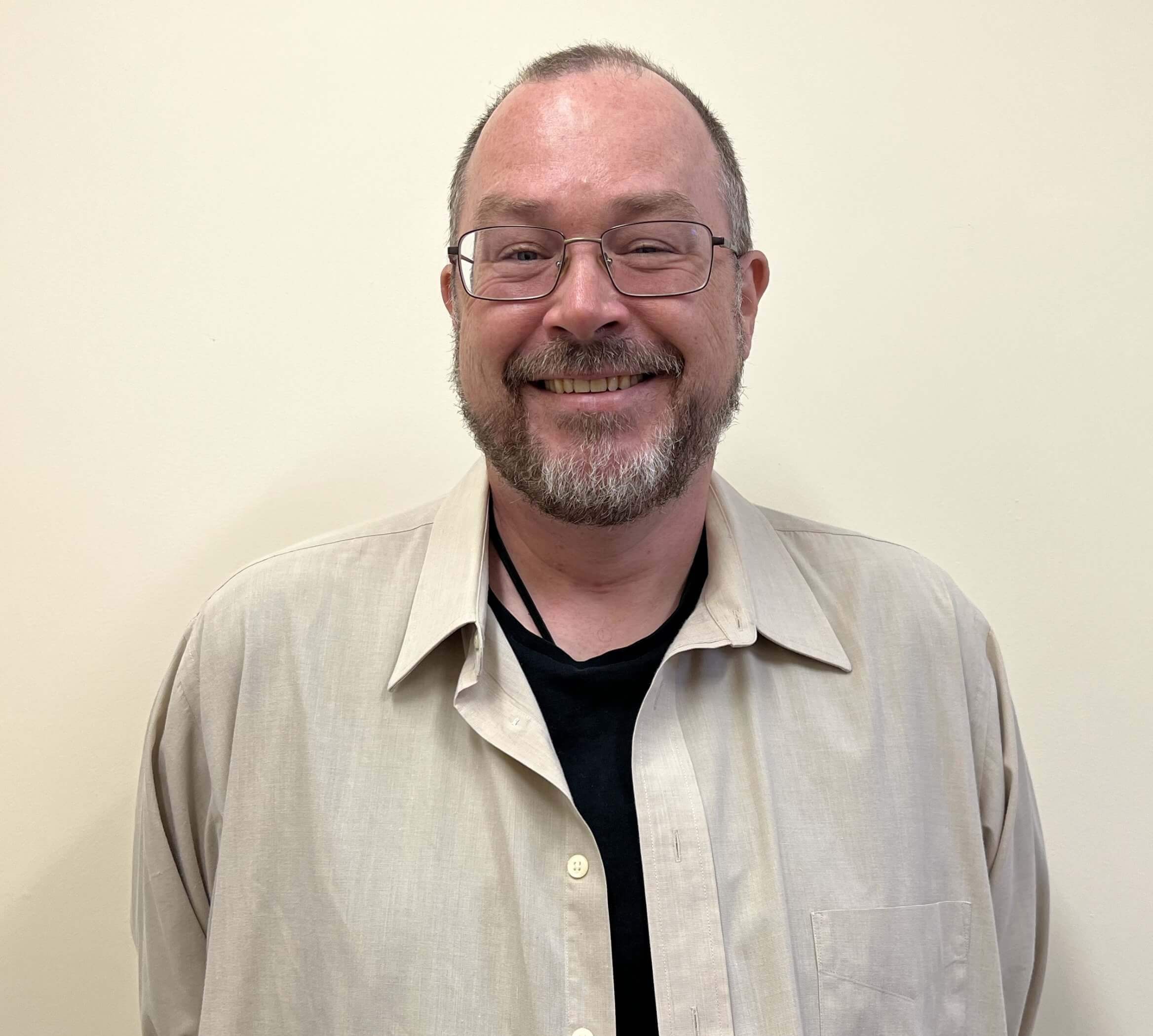 Posted 17 November 2022
As part of Inter Faith Week, we met with Mike from South Yorkshire Chaplaincy and Listening Service to hear more about his role. As a Listening Chaplain, Mike visits the hospice each week to offer our patients, visitors, and staff members support.
What is a Listening Chaplain?
As a Listening Chaplain, along with my colleagues Sammy and Zoe, I am trained to offer support by listening. Baz, one of our founders, has previously described what we do as 'giving a listening ear, encouraging word and a supportive act.'
I often think of our work as focusing on people's spirituality rather than religion.
Sometimes someone might want to chat about what they had for dinner, and other times people will be contemplating huge questions about their life and its meaning. My colleagues and I are here to listen to whatever people want to share and validate their feelings.
How do you cater for different spiritual needs?
Our service is Christian-rooted, and some people might want to talk to us about faith, but often people just want to support of someone who is really listening. We are here for everyone, regardless of their faith or beliefs.
Of course, some people of non-Christian faiths will want to speak with someone from their community, which we can help signpost them to. We have great connections with local faith leaders, who we can contact and support the hospice to arrange visits.
What does an average visit to the hospice look like?
Before coming to the hospice, I will always catch up with my colleagues, so I know if any patients, friends and family or staff have expressed that they would like a see me. Then, I check in with patients and see if anyone would like a chat. Sometimes patients might be busy or have other people in with them, so I just make sure I'm available whenever they are ready.
Thank you so much to Mike for sharing more about his role and to South Yorkshire Chaplaincy and Listening Service.