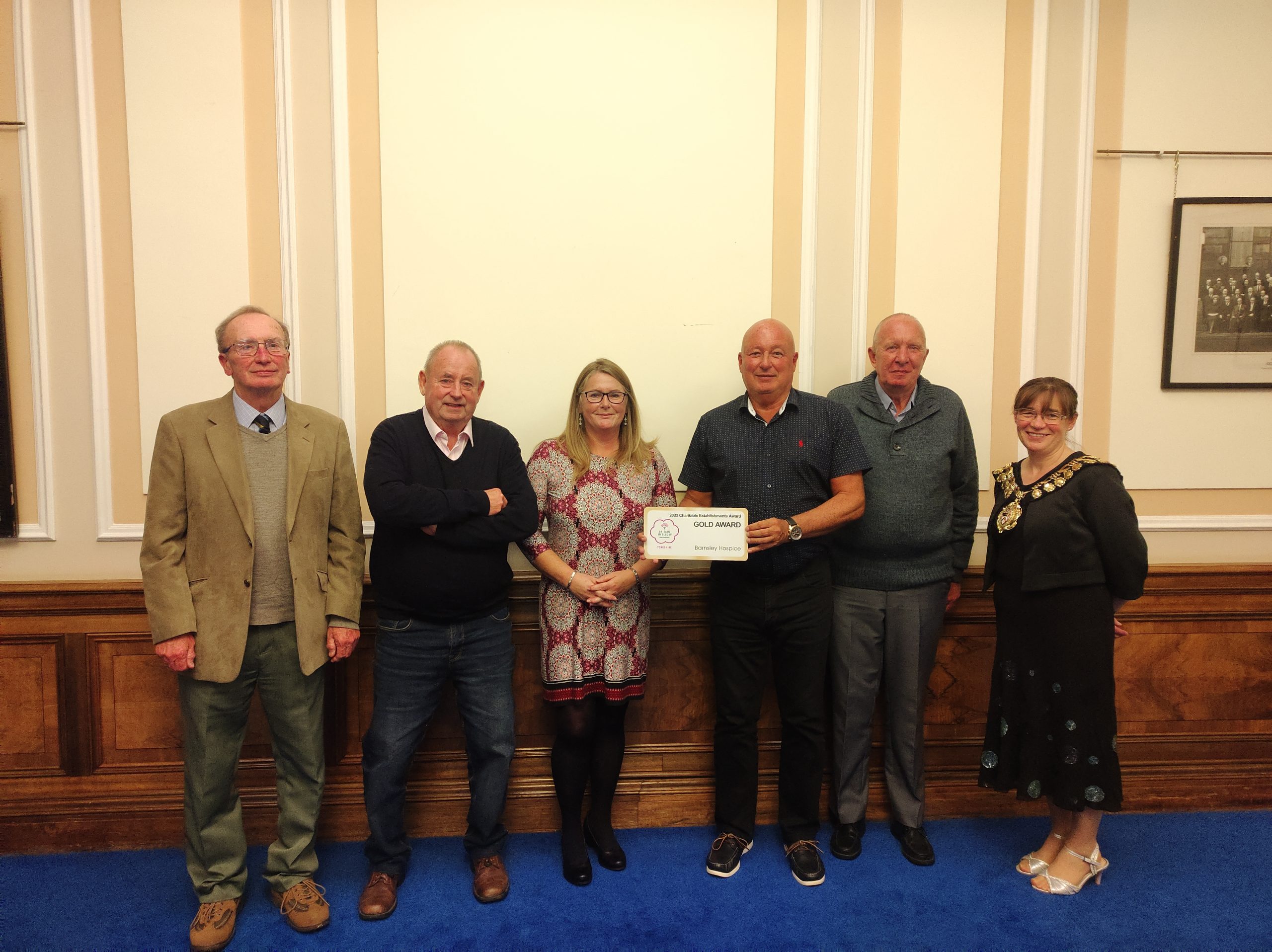 Posted 14 October 2022
Volunteer gardeners led Barnsley Hospice to victory as they received a gold award in the prestigious Yorkshire in Bloom competition.

The group of six have been volunteering at the hospice for a combined total of almost 40 years, donating their time weekly to maintain the hospice gardens.

It was recently announced they had been presented the gold award for the Yorkshire in Bloom's Rose Charitable Establishment Award in recognition of their hard work.

They shared the top spot as joint category winners with other local hospice, The Kirkwood.

The hospice has plentiful outdoor space for patients and visitors to enjoy, including a sensory garden and the vibrant gardens that each room on the Inpatient Unit opens out onto.

The judge's commentary describes the gardens at Barnsley Hospice as a "very special place indeed".

This award marks the fifth gold Yorkshire in Bloom placement for Barnsley Hospice, and their sights are firmly set on making it six next year.

Lead volunteer gardener, Paul Woodhall, said: "We are delighted and proud to receive this award.
"The hospice provides tremendous care for the people of Barnsley, and ensuring the gardens are a tranquil and enjoyable place for the patients and their loved ones is our way of giving something back."