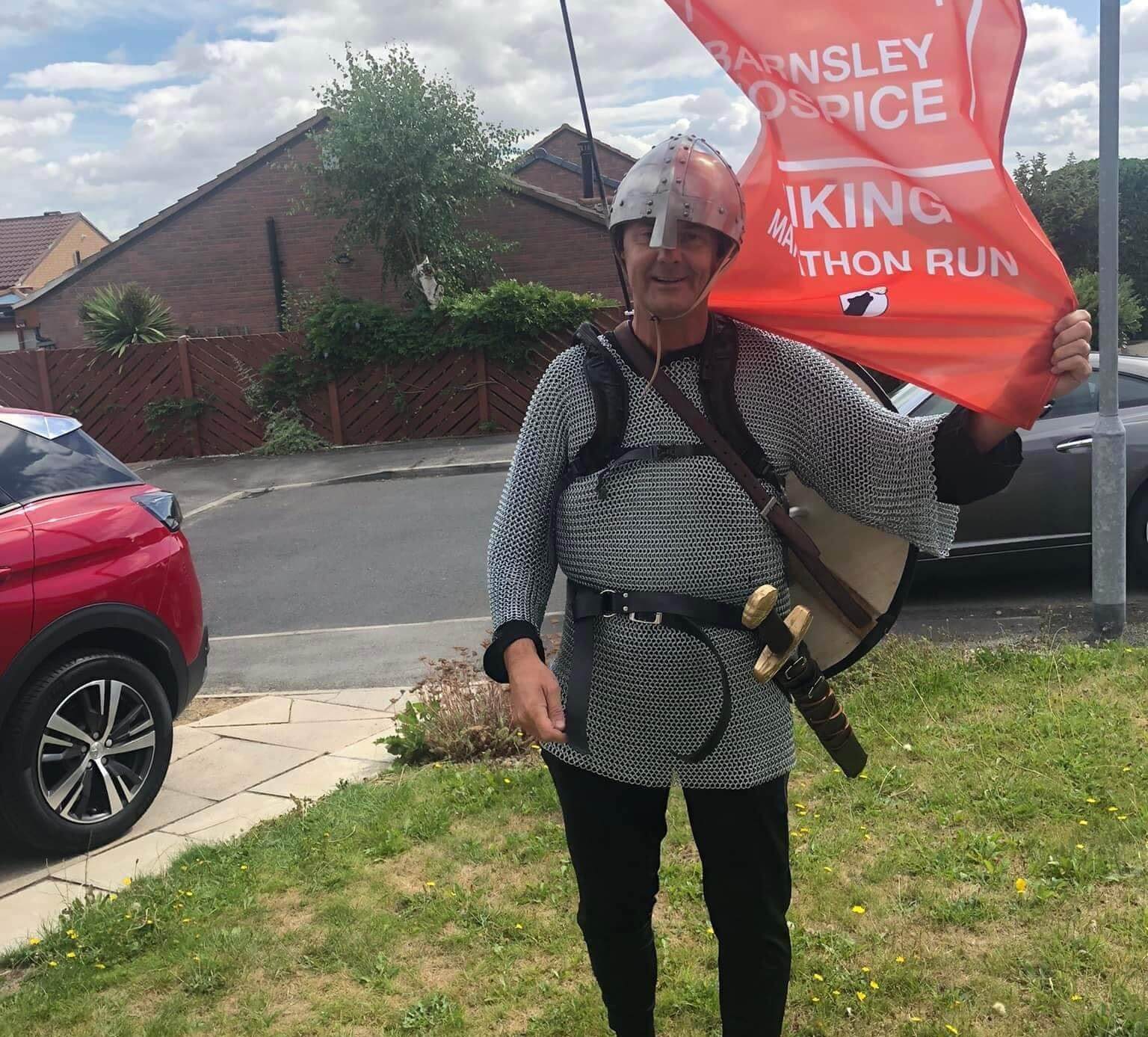 Posted 5 October 2022
Paul Bedford, from Darton, is set to take on his most difficult running challenge to date in support of the hospice. On Sunday 16 October, he will endeavour to complete the Yorkshire Marathon dressed head to toe as a Viking, paying homage to the city's history.
Paul is taking on the 26-mile challenge to raise money for the hospice, who are currently supporting his wife, Julie.
"My wife Julie has been attending sessions at the hospice's support and wellbeing service, and everyone here has been a fantastic support.
"I knew I wanted to do something to give back to the hospice, and I just threw out the idea of running a marathon dress as a Viking. Before I knew it, I was signed up and scouring the internet for chainmail!"
Throughout his training for the event, Paul has been stopped by kind passersby to express their support.
He said, "The response to my challenge has been fantastic, and I've had nothing by kind words from the people of Barnsley. The training is tough, so these conversations have been a great motivator, and I've found the whole thing quite life-affirming."
With just over a week to go, Paul has already topped his fundraising target of £1,000 and has been blown away by people's generosity, spurring him on through his training.
"When I'm running through the streets of York, I'll be thinking of each person that has donated and shown their support. Barnsley Hospice means a lot to my family and the people of Barnsley, and I'm proud to be flying the flag for the hospice next Sunday."
If you would like to sponsor Paul, you can donate via his fundraising page.
Learn more about the support and wellbeing service, The Orangery, and fundraising for the hospice on our website.