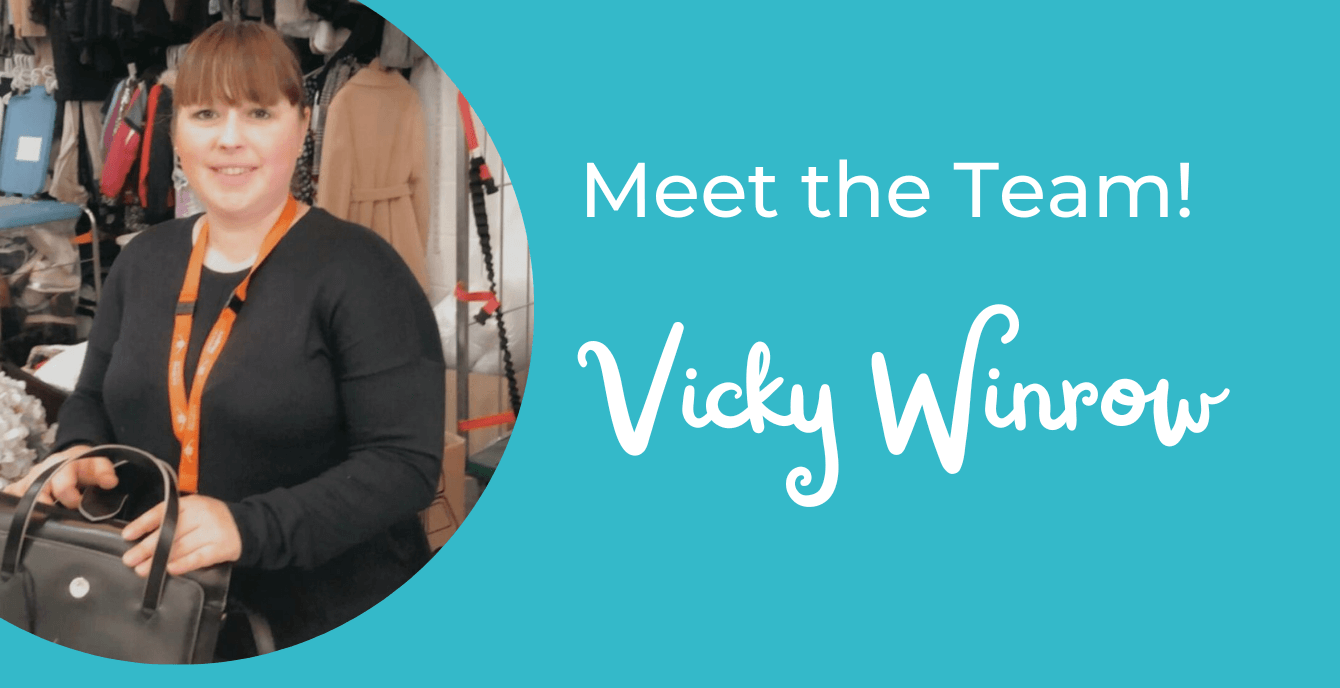 Posted 16 September 2022
For the second post in our 'Meet the Team' series, we are chatting with Retail Hub Operative, Vicky Winrow.
What brought you to the Retail Hub?
I've lived in Barnsley all my life and supported the hospice over the years as a customer in the shops. I always thought it would be an amazing thing to be a part of the hospice family, so after 19 years in varied retail roles, here I am!
What does your role involve?
I currently work as a Retail Hub Operative, but I originally joined as a shop picker in 2017.
That role involved sorting donations and selecting suitable items for the charity shops we had at the time. Accepting and sorting donations is still a massive part of my role, and I would say it is one of my favourite things!
On a normal day, I work on the front of house, book in collections and deliveries, and also help out on the shop floor. I also support the volunteers alongside my role (which I love!).
I think I'm a bit of an all-rounder, so my role often means you can find me doing a bit of everything. It's great because it means that I'm always learning something new.
What is your favourite part of working at the Hub?
As I mentioned before, I'm always doing something different, so it's safe to say that no two days are the same.
Working with the volunteers at the hub is an absolute pleasure. They are all fantastic, and we couldn't do it without them. They are the heart and soul of the hospice.
Although there are many great parts of working at the hub, I must say that the biggest privilege for me is hearing people's stories. When I am at the front accepting donations at the hub, I really feel the magnitude of what it means to people to support the hospice.
Whether it's the memories behind the donations they are choosing to give us or their connection to the hospice – I feel incredibly honoured to be a small part of it.
Why should people shop and donate at the Hub?
Without the generous people of Barnsley and beyond, the hospice wouldn't exist. We have to raise a whopping £2.5 million every year to be able to provide our specialist palliative and end of life care. The customers and donors are an integral part of this, and we couldn't raise this amount without them.
Finally, do you have a stand-out donation?
Yes! A while back, I found a 1985 Teddy Ruxpin toy. I had been given one just like it for Christmas in 1986 but lost it years ago. I felt like all my childhood dreams had come true when I pulled it out of the donation pile!