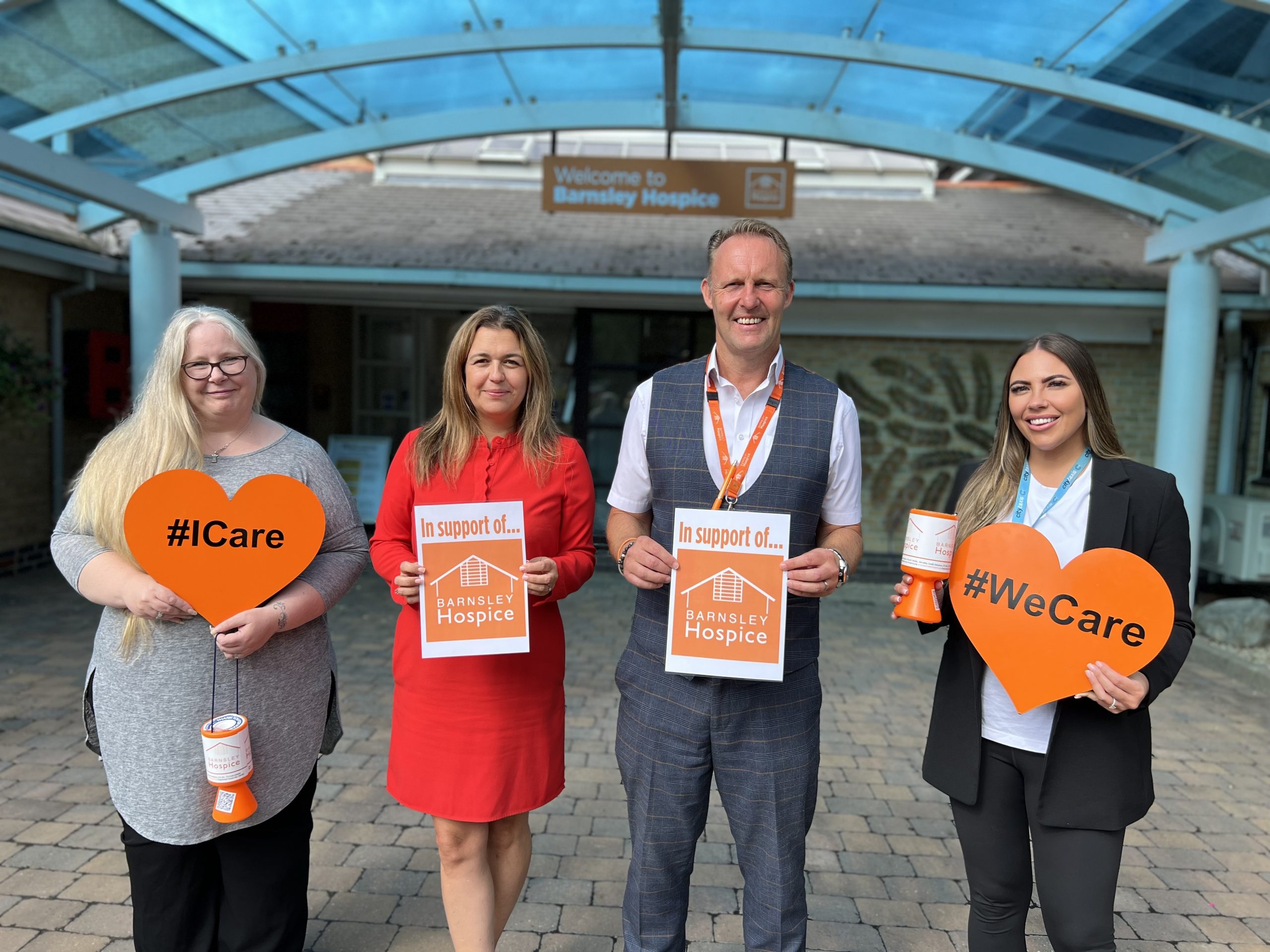 Posted 6 September 2022
Local taxi company City Taxis have announced their latest charity partners for 2022/23, Barnsley Hospice.
City Taxis' passion for supporting local charities has seen them raise over £400,000 over the past 20 years, through charity events, team fundraisers and donations. In a bid to expand on their charitable giving, City have committed themselves to supporting a charity in each of their operating areas, Sheffield, Barnsley, Chesterfield, Derby, and Rotherham.
Sacha Skinner, Marketing Manager at City Taxis, said:
"Since finalising our City Charity strategy earlier this year, we have worked with our Site Managers to select several local charities that we believe could really benefit from our support.
"It was important to us that our Barnsley team were involved with the selection process, so we could identify a charity that is close the hearts of our employees.
"We are very proud to be supporting such a wonderful charity and are very much looking forward to getting involved in lots of fundraising activities and volunteering for Barnsley Hospice."
Simon Atkinson, Corporate Fundraiser at Barnsley Hospice, said:
"We are delighted that City Taxis has partnered with Barnsley Hospice as their Barnsley Charity of the Year.
"Support from local businesses is imperative to ensuring we can continue to raise the funds required to deliver our specialist palliative and end of life care.
"Our thanks go to the team at City Taxis, and we can't wait to see what their year of fundraising brings."
If you are a local business looking to support Barnsley Hospice, visit the corporate fundraising page on the website.
To find out more about City Charity, visit the City Taxis website.