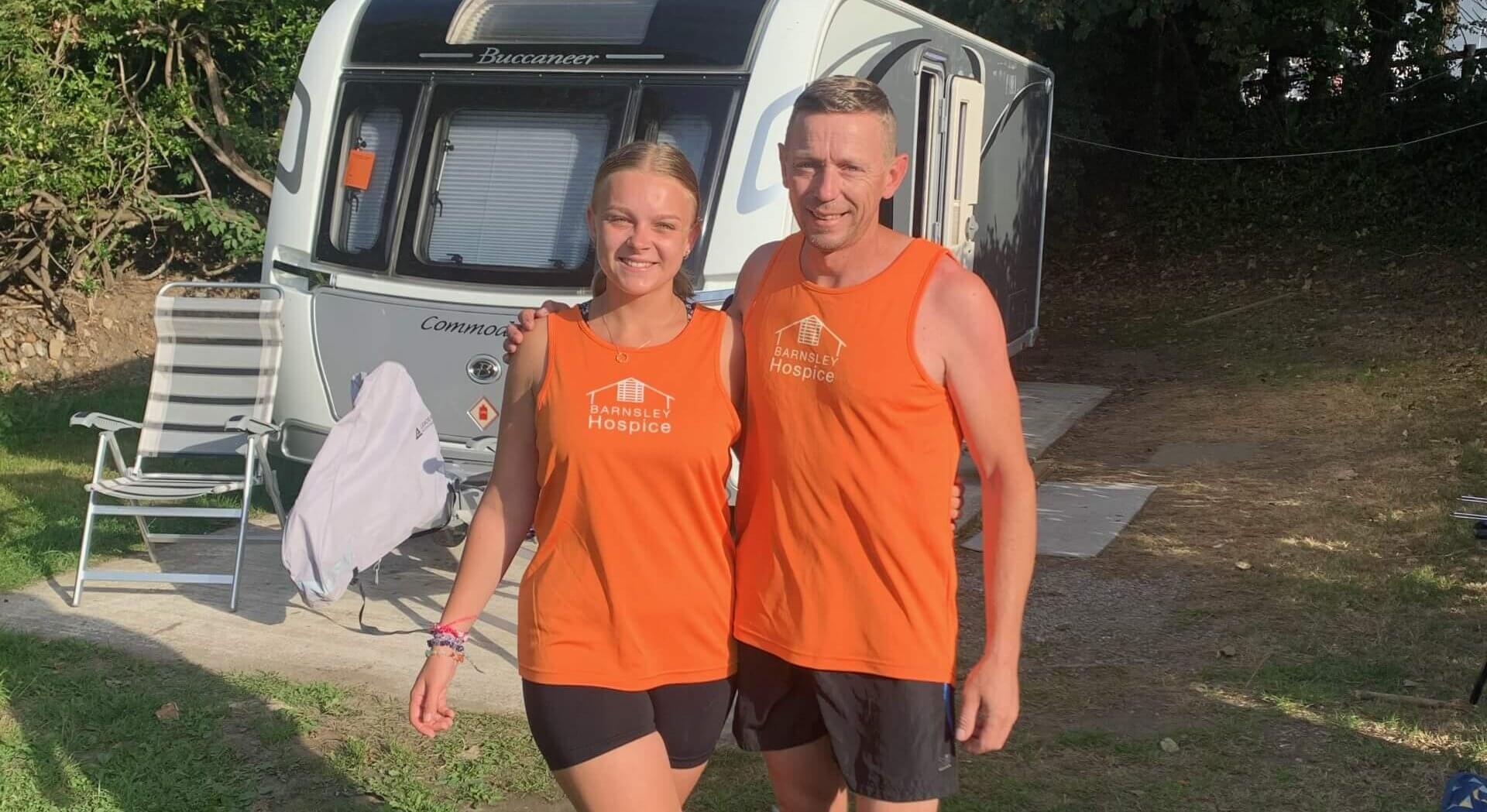 Posted 5 September 2022
We are lucky to have several committed fundraisers take on the Great North Run to support the hospice every year. Amy and Ian Fleetwood, a father and daughter from Royston, are two of this year's entrants.
Amy, aged 20, was kind enough to speak with us and share why she is joining her Dad in running their first half-marathon to raise funds for the hospice.
"When I was 10, my Great Grandad Ralph (on my Mum's side) died in the hospice. At the time, I was too young to understand, but my Mum has shared more with me as I got older, and I couldn't be more grateful for the care the hospice provided for him in the last few days of his life.
"I try to take part in a charity fundraiser every year – but due to covid, I have had to do this alone the last two years.
"This year, I've chosen the Great North Run as I have only run shorter distances previously, and I decided it was time to challenge myself. My Dad's always up for a challenge, so he agreed to join me too!
"We're both feeling a little nervous now that it's just around the corner, but I am sure the atmosphere will keep us going. We know it will all be worth it, as we don't believe there is a more important charity in our community to fundraise for.
"Barnsley Hospice is such an amazing place, and until you have had someone who needs to use their service, it can be difficult to comprehend just how important they are."

You can support Amy and Ian's fundraising efforts by visiting their JustGiving page.