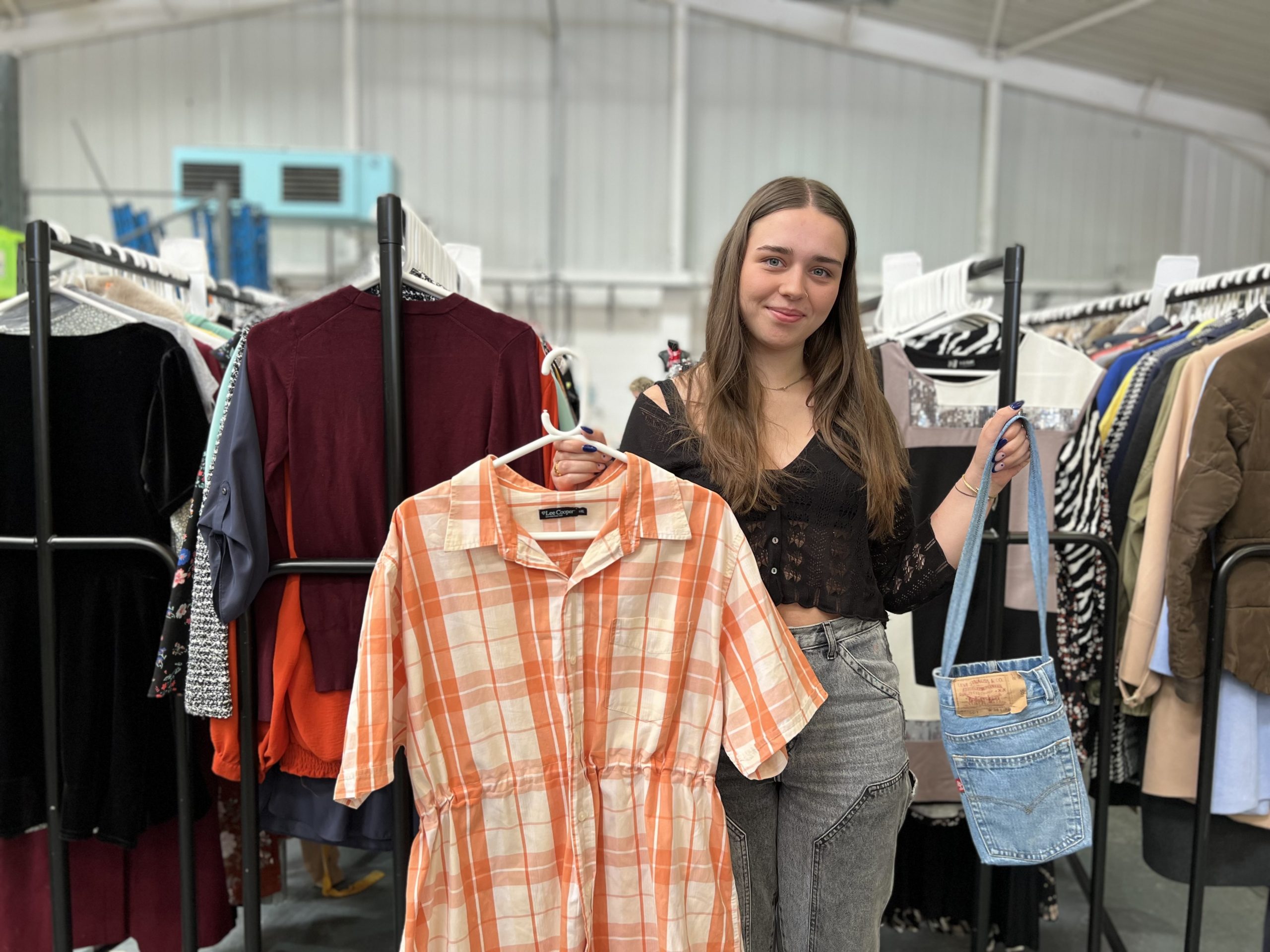 Posted 18 August 2022
Local student, Harriet Friend, has teamed up with the Barnsley Hospice Retail Hub to alter donations, giving them a fashionable twist.
Harriet, aged 20, grew up in Pogmoor and has had a life-long love of working with textiles since her mum taught her to sew as a child.
Her interest in clothing and fashion led Harriet to study Fashion Atelier at University. Whilst undergoing her studies, Harriet decided to give back to her local community.
The hospice was a natural choice for Harriet, as her mum works there as a nurse, along with several family members who volunteer across different areas of the organisation.
Harriet approached the Retail Hub and offered to re-work donations that were not suitable for resale in their current state.
"I re-work items of clothing that may be stained or not in demand due to current trends, meaning the retail hub can create as much income as possible from each donation.
"I am so proud to have donated my time to create the collection for the hospice. It's such a special place that means a lot to me and my family, so I am delighted to be able to give back."
Harriet has transformed vintage shirts into stylish crop tops and jeans into fun denim bags.
You can shop the range at the Barnsley Hospice Retail Hub, located on the Fall Bank Industrial Estate, Dodworth, S75 3LS.
"I am a huge lover of charity shops myself, and it's great knowing I've found a gem that you wouldn't find anywhere else."
"I like to think the alterations I make just add a touch of something special to each donation."
You can shop and donate at the Barnsley Hospice Retail Hub, Monday to Saturday, between 9 am and 4 pm.
Read more about our Retail Hub here.