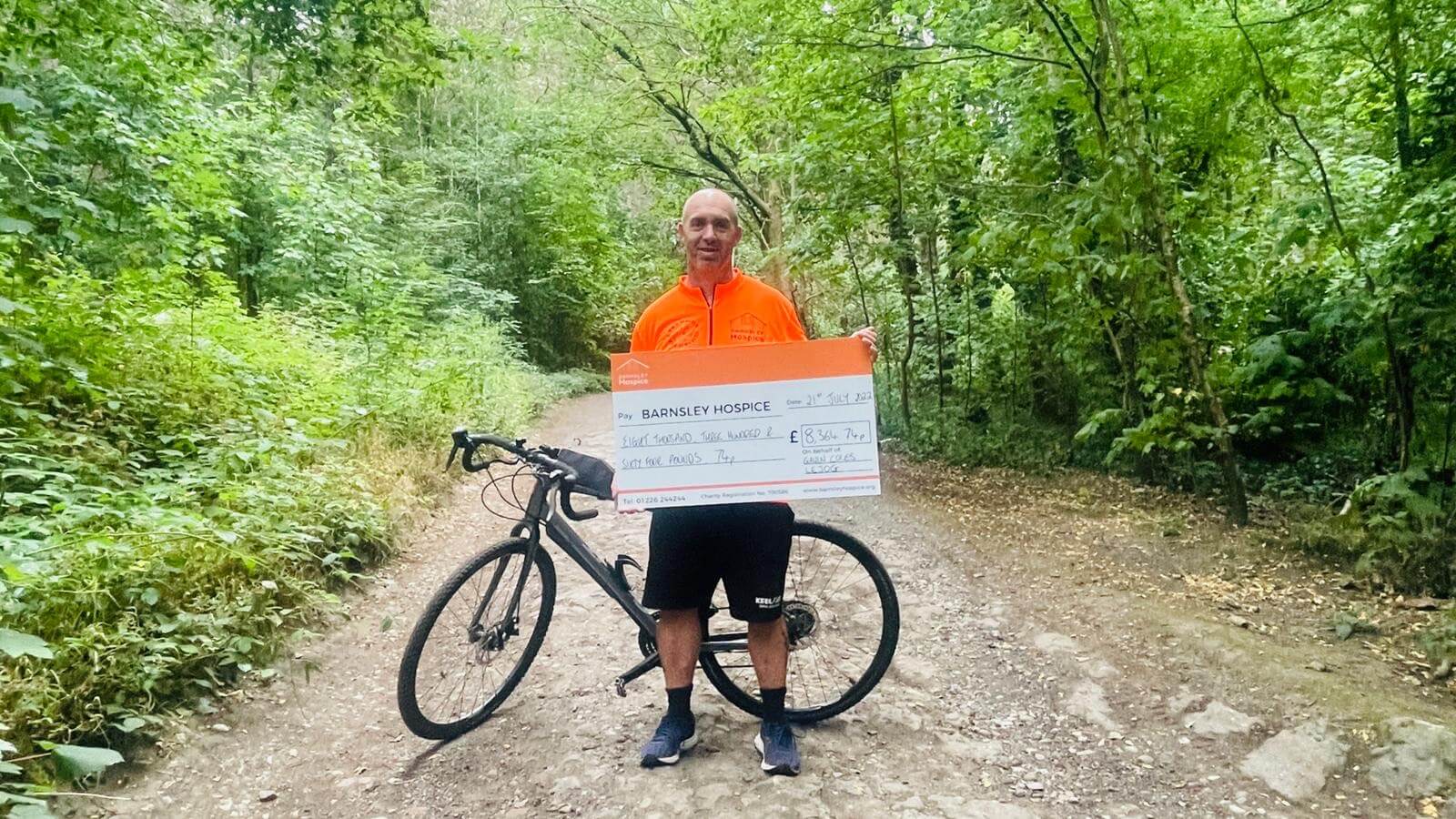 Posted 29 July 2022
Gavin Coles, a long-time fundraiser for Barnsley Hospice, has announced his charity cycle has raised an incredible £8,364.74 for the hospice.
In June, Gavin took on the 900-mile Land's End to John O Groats journey over two weeks. The committed fundraiser raised the equivalent of almost £9.30 for Barnsley Hospice every mile he cycled.
Gavin was delighted to announce this total, which exceeded his fundraising goal considerable.
"I am amazed and so grateful for the fantastic support of those who helped me raise this amount. I couldn't believe it when I saw that final total written on the cheque. People say I'm a hero, but it's the people that work at the hospice that are the true legends in my eyes."
This latest fundraiser brings Gavin's overall fundraising total for the hospice to almost £50,000, after he began supporting the hospice after his wife's nannan was cared for there.
Click here to learn more about fundraising for the hospice.