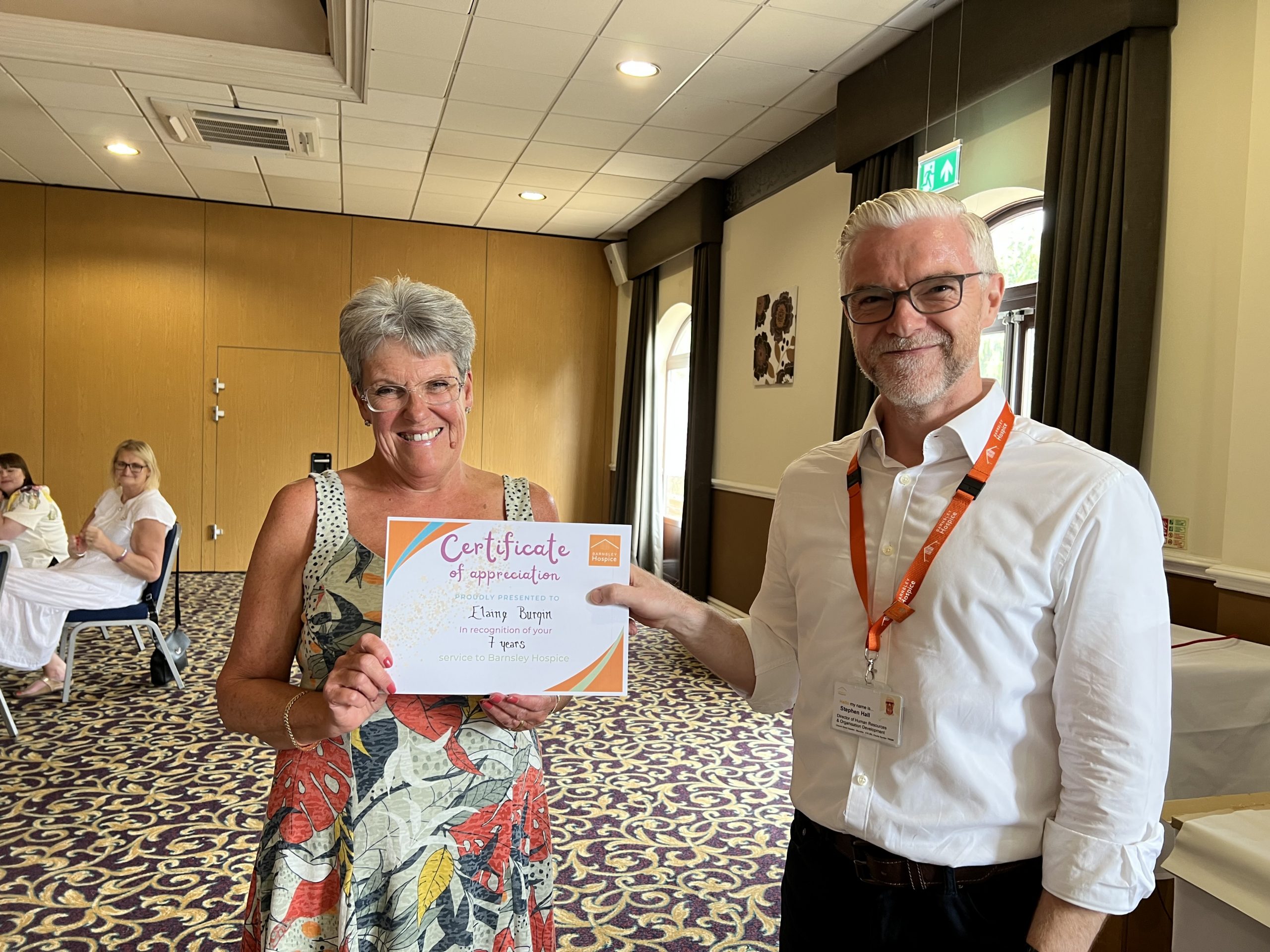 Posted 26 July 2022
On Wednesday 20 July, Barnsley Hospice invited its current volunteers to join an event to celebrate their longstanding service.
Nearly 40 volunteers attended, representing over 400 years of service across all areas of the hospice. The event was focused on commemorating the commitment and generosity of the volunteers and joining together after the pandemic.
Members of the hospice Executive Leadership Team presented certificates of appreciation to the attendees, and recognised the contribution of volunteers past and present.
Stephen Hall, Director of Human Resources and Organisational Development at Barnsley Hospice, thanked everyone for their attendance.
"It is a real privilege to celebrate our volunteers, who have given so much time and commitment to the hospice. Our thanks go to these fantastic individuals, whose support helps us continue providing our services."