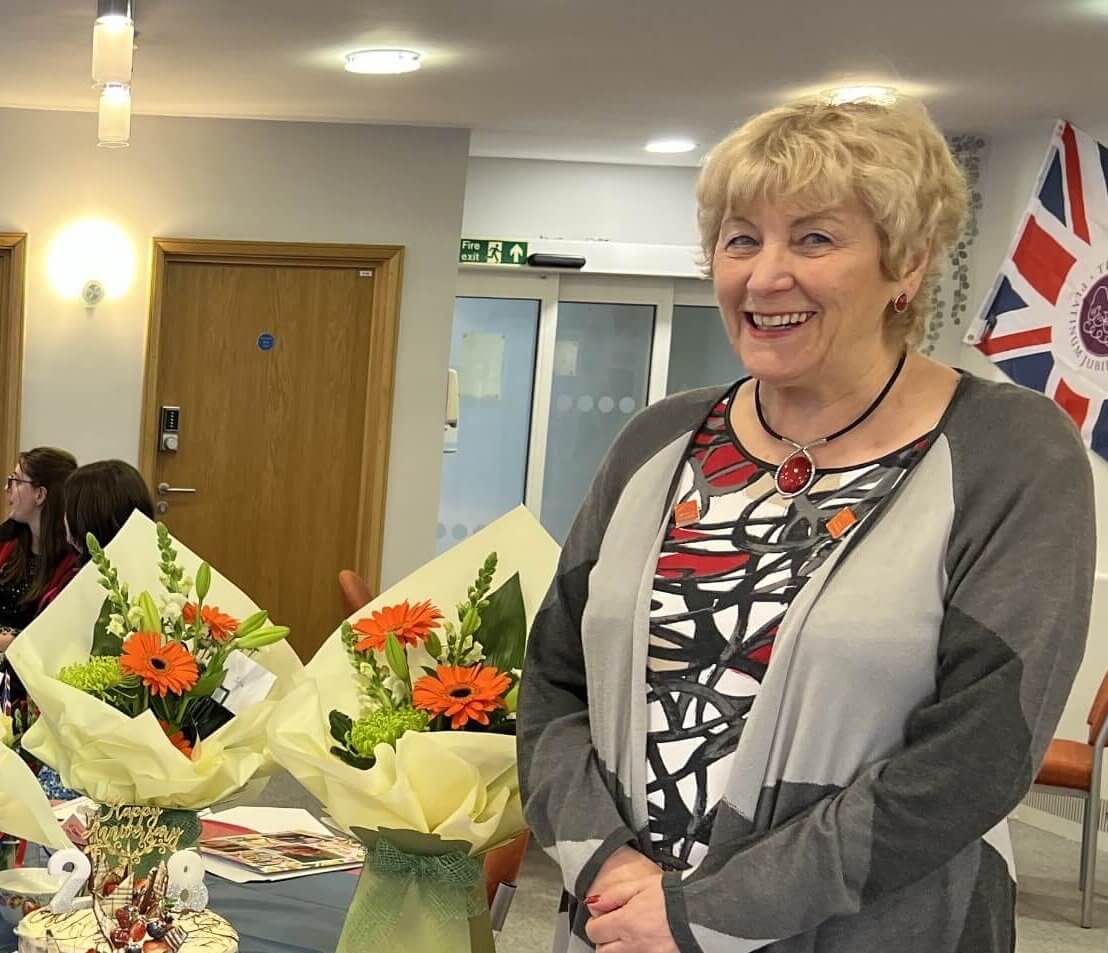 Posted 7 June 2022
Jenny Hampshire, 78, reached her 28th year volunteering at the hospice on 19 April this year. Of course, we couldn't let this incredible achievement go by without celebrating, so we got together with Jenny to hear more about her time at the hospice.
How did you begin volunteering at the hospice?
I was a member of Barnsley Soroptomists, and two Presidents chose Barnsley Hospice as their charity for the year. We helped out at a Summer Fayre organised by the Hospice Fundraising Committee. I was in charge of "Hook a duck".
I had helped at another charity and decided to join the hospice committee when I took early retirement. I wanted to use the skills that I had gained in my career over the years and put them to good use.
What volunteering roles have you undertaken over the last 28 years?
As I mentioned, my first foray into volunteering was through the Fundraising committee, which was raising money to build and maintain the hospice. Along with a couple of other volunteers, I began organising Ladies Lunches for local people to enjoy. We had various guest speakers, and the lunches became quite well known in the local area and were always well attended.
When we got a permanent Fundraising team in post, I began to help them in the office once a week – which I still do today. I generally try to help out with anything that is time-consuming and frees the team up to do other things.
Some days this might be updating the database, building spreadsheets or helping prepare for an event.
Do you have any special memories of volunteering at the hospice?
I love volunteering at the hospice, and I have made some good friends whilst here. It has been a huge part of my life for the past 28 years, and I am really proud of what we have achieved.
Some of my favourite memories have been with "Brass on the Grass" fundraising events which we held at the local primary school. We were lucky with the weather and only had to cancel once due to rain.
I have also enjoyed helping at the hospice Charity Balls – setting up the room, running the Tombola Stall, and dancing.
What three words would you use to describe volunteering at the hospice?
Friendship. Enjoyment. Fulfilment.
Our utmost thanks and appreciation go to Jenny for being such an integral part of the hospice for the past 28 years.