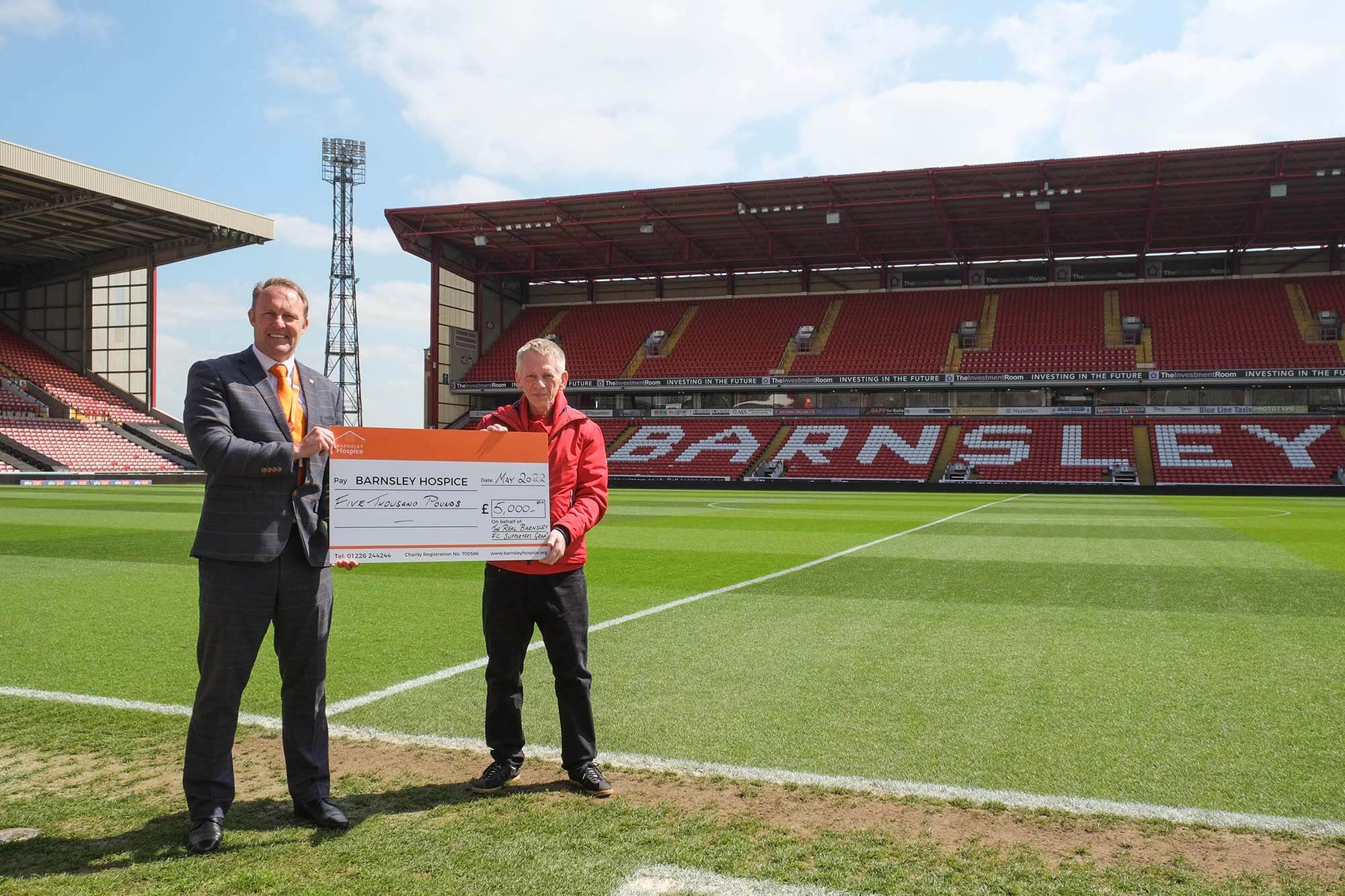 Posted 26 May 2022
A group of dedicated Barnsley Football Club fans have raised £5,000 for the hospice by raffling football memorabilia.
The group soon decided to raise money for the hospice and has since grown to include over 450 members.
Mark Oldfield said: "Barnsley Hospice is close to everyone's hearts, so when we were choosing a charity to support it was the obvious decision.
Throughout this time, he has asked local football fans to look for items in their attic and has spent hours scouring the internet for the perfect raffle prizes. Stand-out pieces include a match ball from 1996, which was just before Barnsley FC were promoted.
"We never set out with a specific fundraising goal, but we wanted to use our love of football to support a good cause. We could not believe how the total kept climbing and hitting £5,000 was a great way to finish the season."
Barnsley Hospice's corporate fundraiser Simon Atkinson spent the afternoon with Mark at Oakwell, to celebrate the fantastic donation the group had made.
Simon said: "We rely so much on the support of groups like 'The Real Barnsley FC Supporters' to raise funds to support the specialist services we provide.
"It was a pleasure to mark this fantastic achievement at Oakwell – a place that we know means so much to the group. We can't thank them enough for their support."