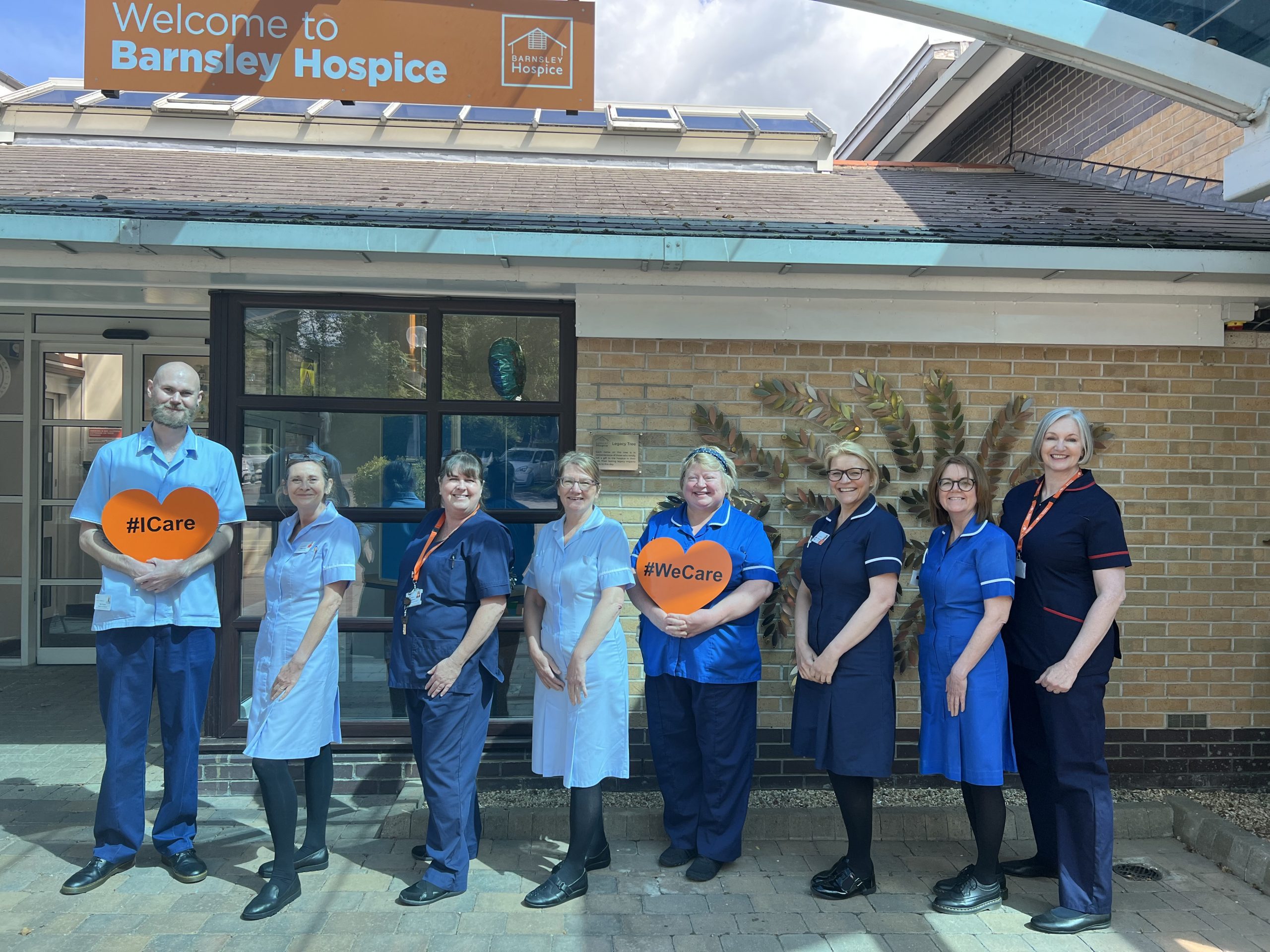 Posted 12 May 2022
International Nurses' Day takes place every year to celebrate the incredible contribution nurses make worldwide. To mark the occasion, CEO/Chief Nurse at Barnsley Hospice Martine Tune wrote an open letter to our nursing staff. You can read Martine's letter of thanks below.
Dear all,
I want to take this opportunity to express my sincere gratitude to all of you, Barnsley
Hospice's talented and hardworking nurses, for your ongoing efforts and dedication
to keeping patients safe in your care and making every effort to deliver person-centred care.
The impact your high quality and compassionate care has on patients and their
families is beyond measurement. I have seen how you work with patients and their
families in times of anxiety, managing their complex needs and expertly solving
problems. I see that you give so much of yourselves in the work you do every day.
In every interaction I have witnessed, you expertly convey, 'I care. I am interested in
you. I am here for you.' This is why patients, families and the wider public trust
nurses and perceive the nursing role to be one that can be relied upon consistently.
Please know that you have my admiration and support. Thank you.
Kind Regards,
Martine Tune
CEO/Chief Nurse at Barnsley Hospice