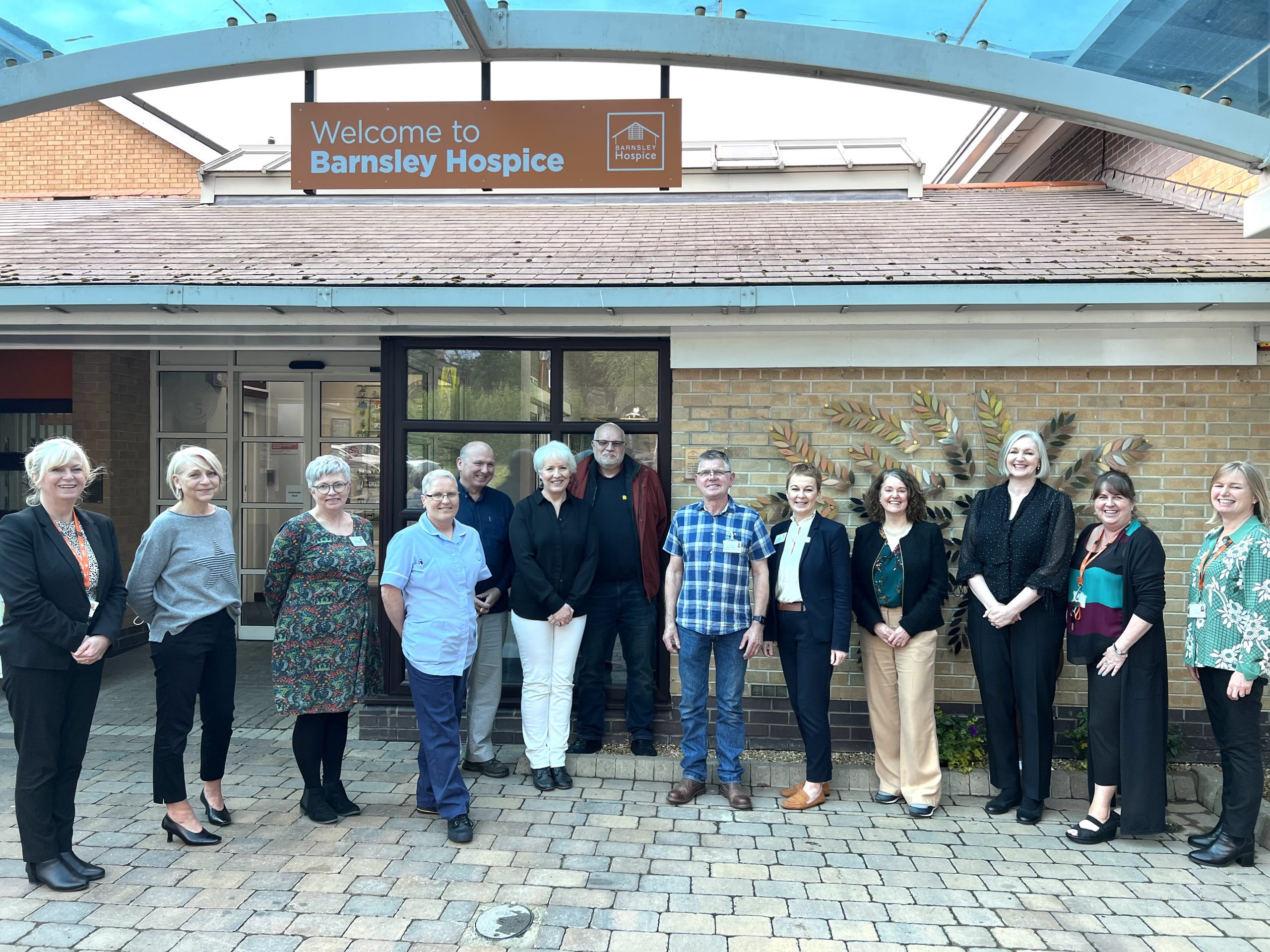 Posted 25 April 2022
On 25 April 2022, Barnsley Hospice unveiled a new artwork dedicated to those who have left a gift to their hospice in their will. The Legacy Tree consists of carefully crafted leaves, each engraved with the name of someone who has remembered the hospice in their will. A handmade reclaimed timber trunk brings the design together.
There are 70 names on the tree already, with another 70 to be added shortly. All future legacies will be added to the tree incrementally.
The Legacy Tree is fixed to the wall as you enter the hospice – a lasting reminder of the legators' significant contribution. The artwork was unveiled by Paul Webster and Ruth Ball, whose mum, Ailsa Webster, is one of the first names on the artwork.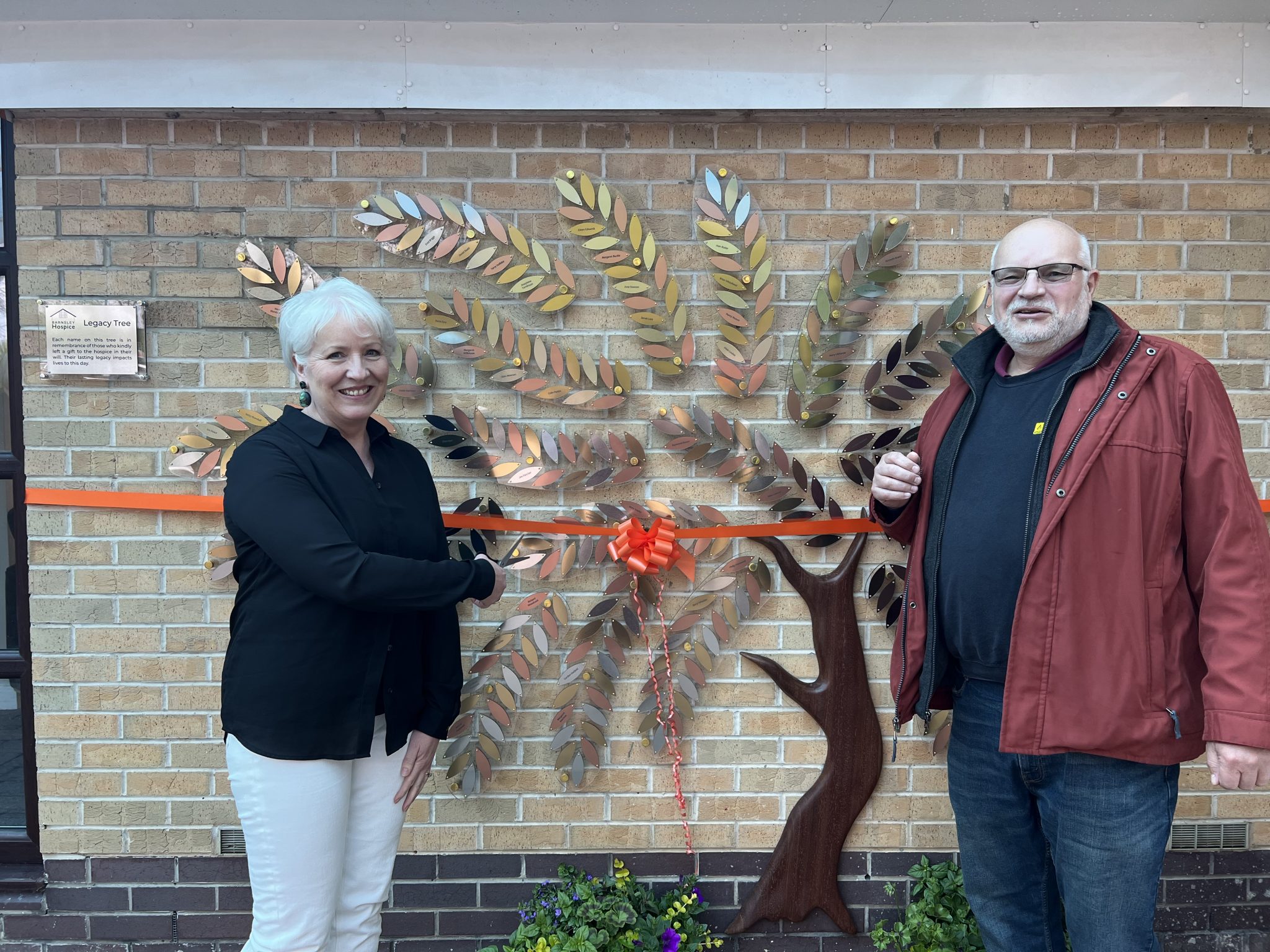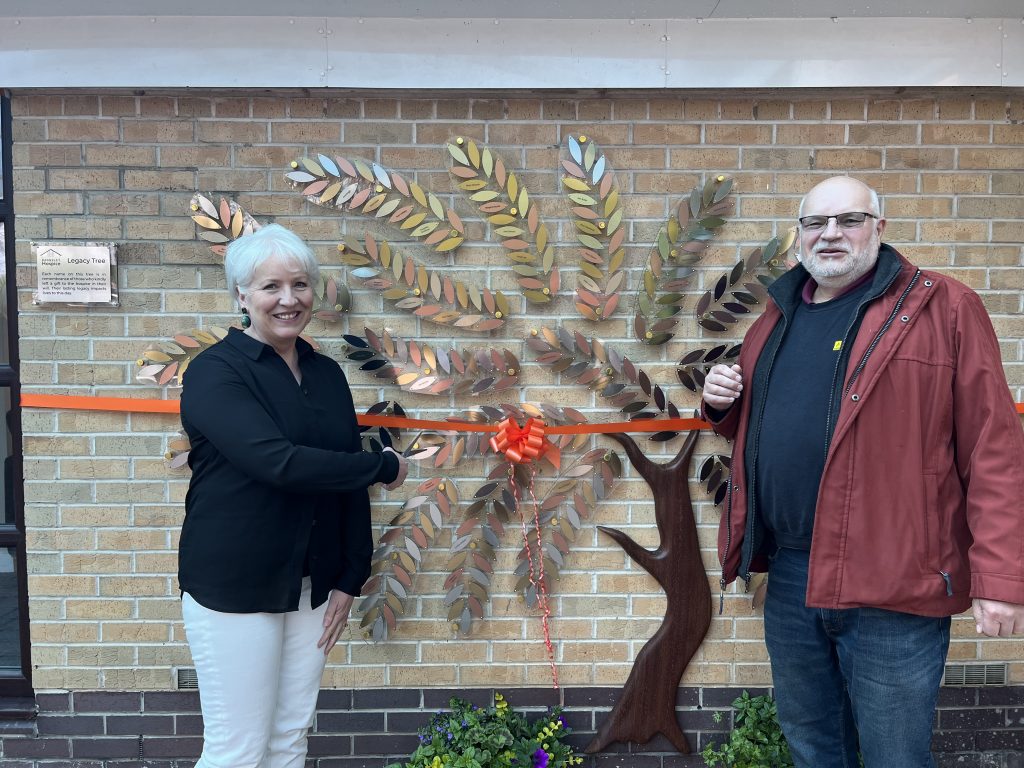 "Mum remembered the hospice in her last wishes with a final donation to support its work, and we are very proud to see her name on one of the leaves of the hospice's new legacy tree."

Paul Webster (pictured with his sister, Ruth)
Donations left in wills make up a large percentage of the £2 million that needs to be raised each year to fund the hospice's services. Thank you to everyone who has contributed to the hospice in this way and to those who are considering doing so in the future. This support is vital to the care and support we provide to those living with life-limiting illnesses and those closest to them.
Our thanks also go to artists Claudia Ashley-Brown of Perspexangel and Heather Crompton of Form Artworks for supporting our vision and making the Legacy Tree a reality.

If you want more information about remembering the hospice in your will, you can visit our Gifts in Wills page. Alternatively, please contact Grants, Trusts and Legacies Fundraiser Janet O'Hara at janet.o'hara@barnsley-hospice.org.