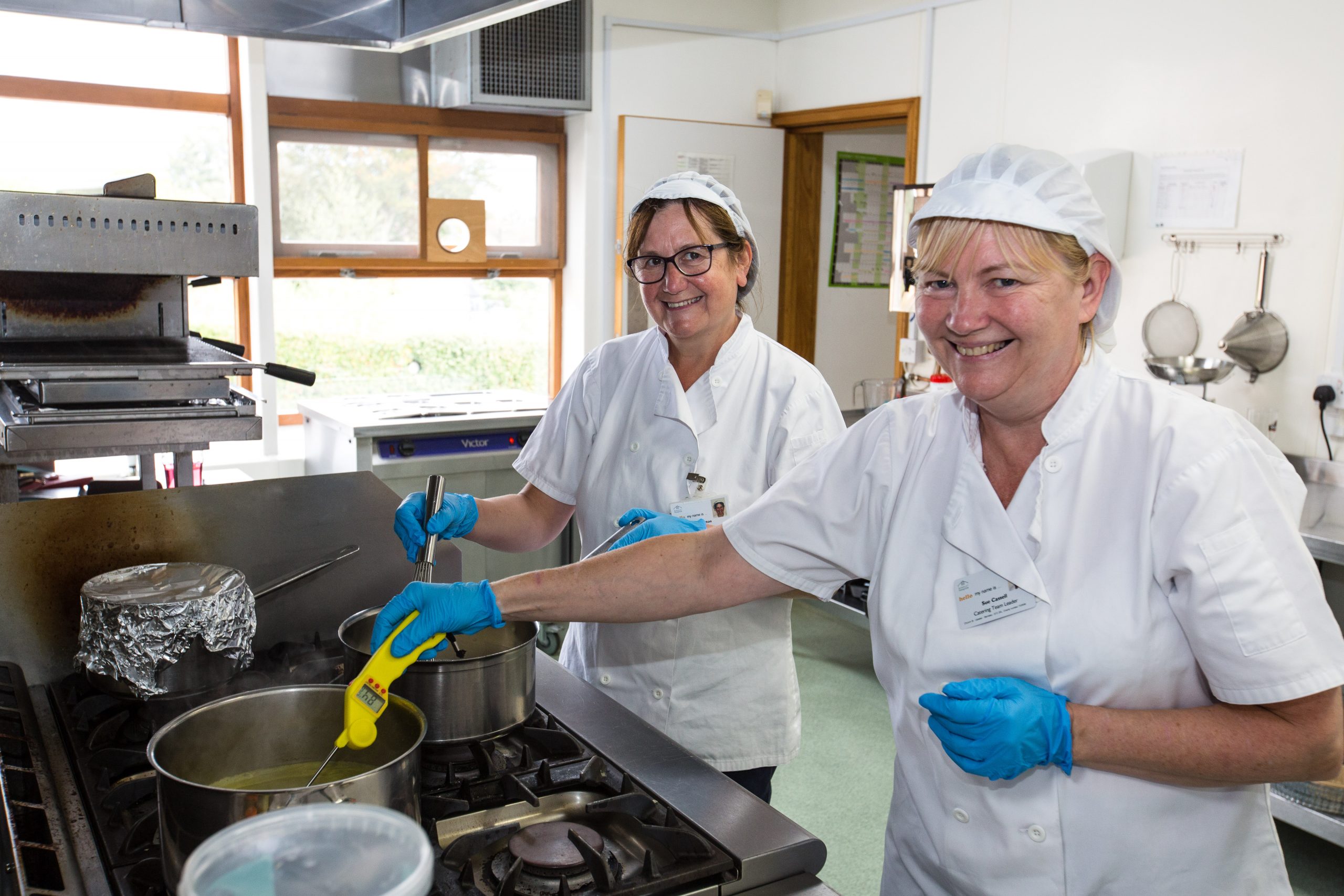 Posted 2 February 2022
On the 12th January 2022, Environmental Health came on a routine visit to the hospice to review our food hygiene rating. We are delighted to announce that our hygiene levels remain outstanding, achieving the highest 5-star rating.
Our fantastic catering team have an astounding 100 years of experience between them, and their high- calibre certainly shows. The team provide nutritious and delicious food for patients at the hospice – catering for everyone's tastes and dietary requirements.
Sue Cassell, Catering Team Leader at the hospice, said: "The hygiene and safety of our kitchen are of the utmost importance to everyone here at the hospice. We pride ourselves on the care we take in achieving the highest standards, and we are glad that this was reflected in our latest food hygiene rating."
We are incredibly proud of the team, and we would like to say a big well done!