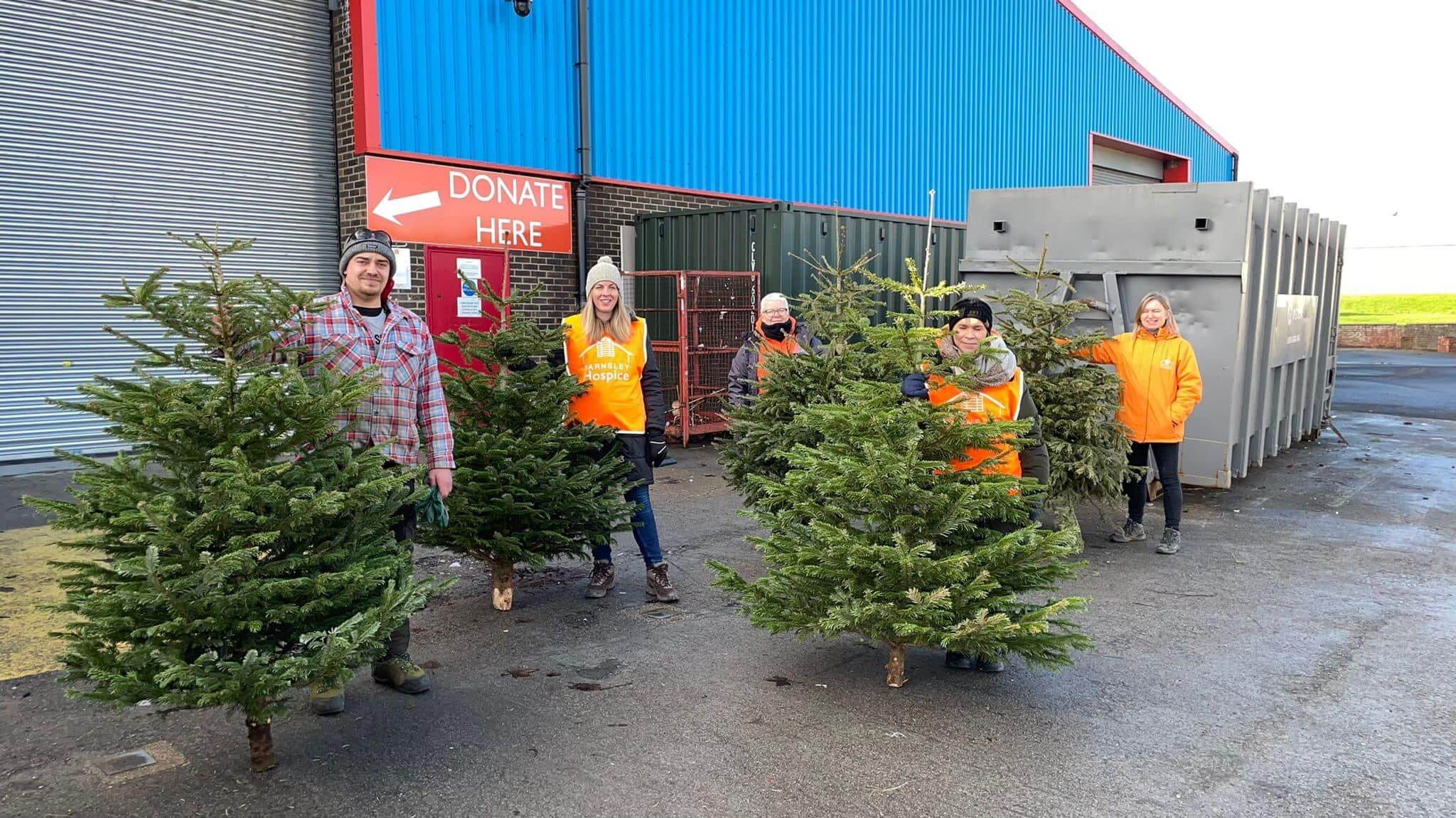 Posted 11 January 2022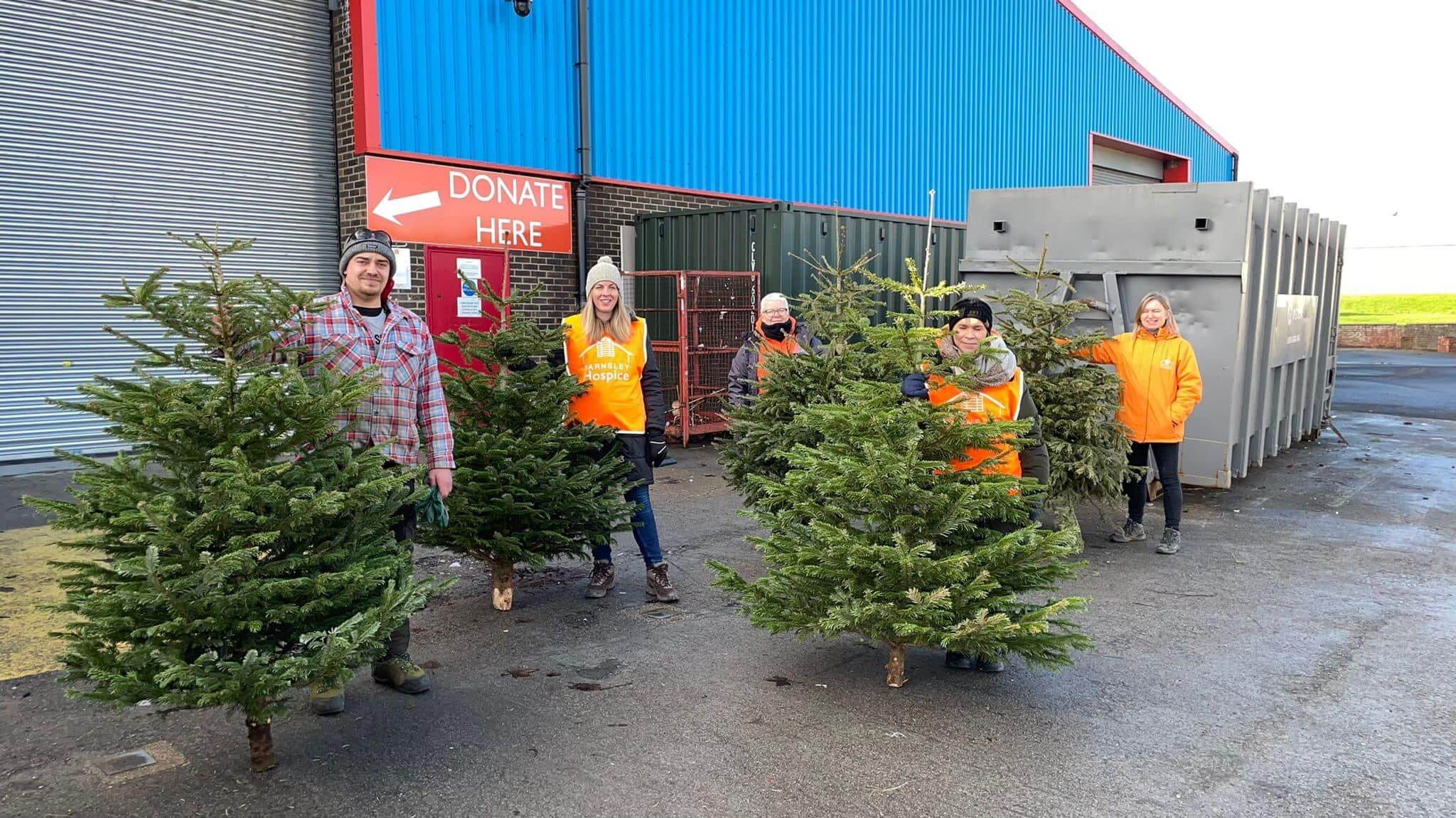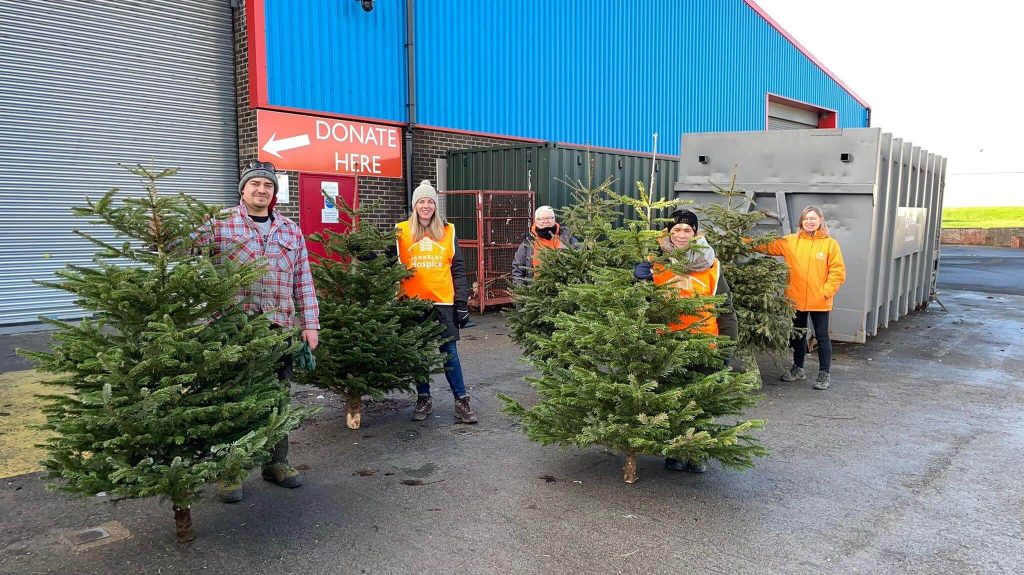 With the help of our wonderful volunteers, last Sunday we collected over 200 trees as part of our Christmas Treecycle campaign. We are delighted to announce that we raised an incredible £2,359, which will help to support the specialist palliative care we provide for the people of Barnsley.
The Christmas Treecycle is designed to remove the stress of disposing of your Christmas tree and raising funds for Barnsley Hospice at the same time! For a suggested donation of £10 per tree, our fantastic volunteer drivers from Clearance and Clean Up collected trees from across the borough and returned them to our Retail Hub site in Dodworth.
Once the trees were collected, S.Thompson Tree Services kindly donated their time and ensured the trees were chipped and ready to be recycled! The chips can be used as mulch for horticultural purposes or biomass solid fuel.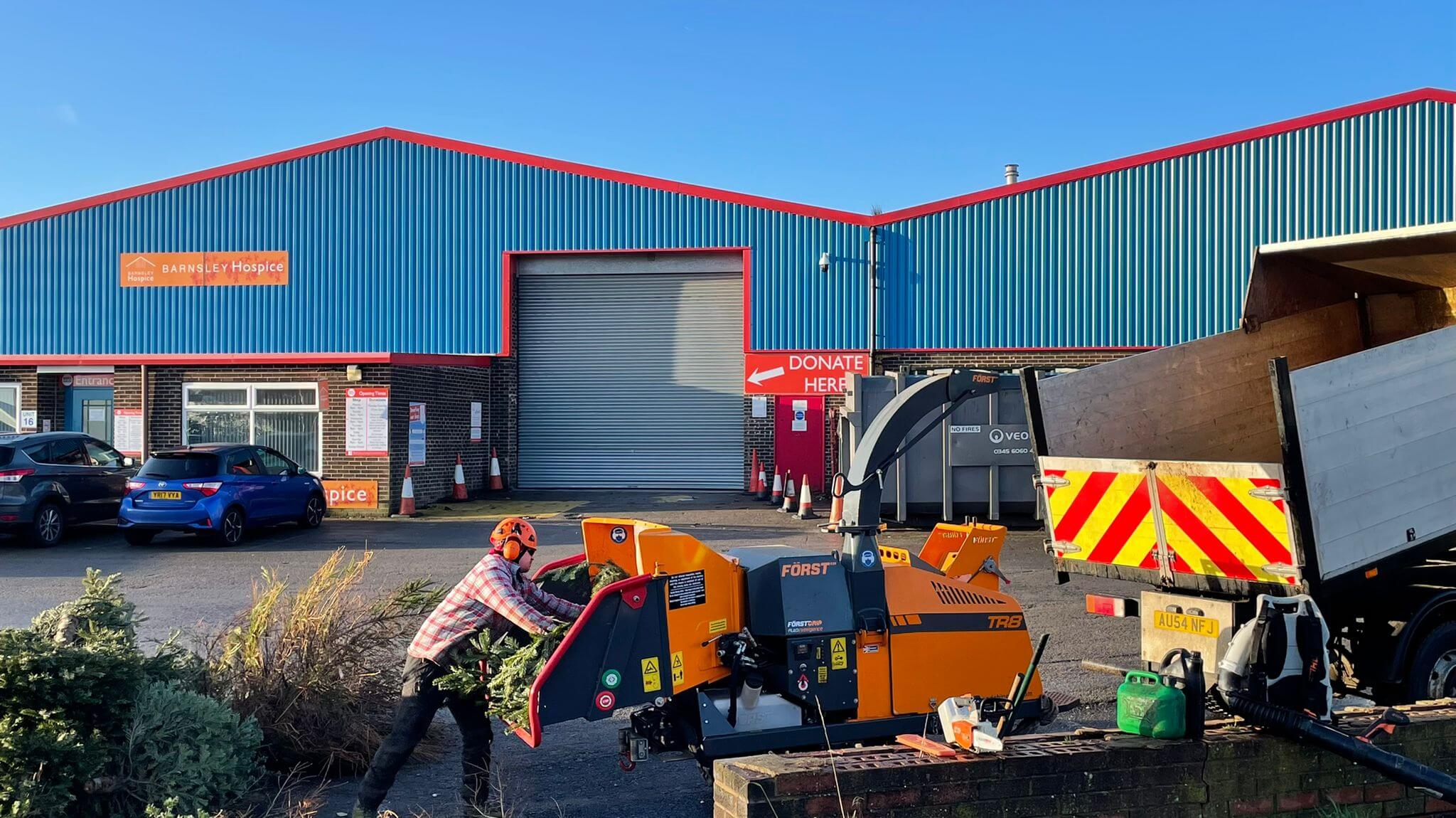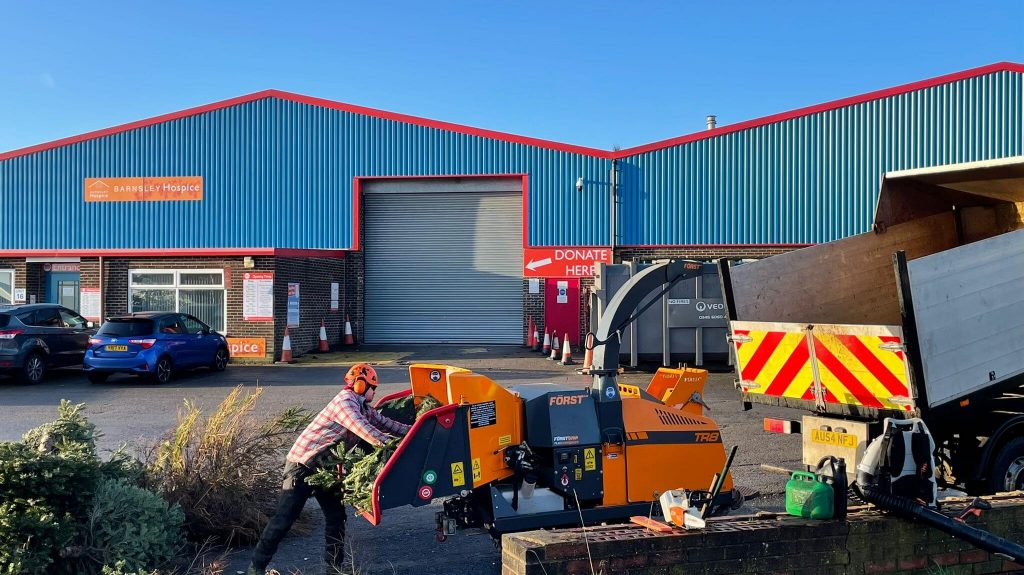 Our thanks go to our volunteers who made the Treecycle possible this year: Clearance and Clean Up, and Alan Friggens; our tree chipper, S.Thompson Tree Services and the team at Shaws Waste Recycling and Skip Hire.
We would also like to say a big thank you to everyone who signed up to register their tree as part of the Treecycle this year. Your donations are greatly appreciated and make a huge difference to the hospice.
Registrations will open for next year's Treecycle in November 2022- so watch this space!