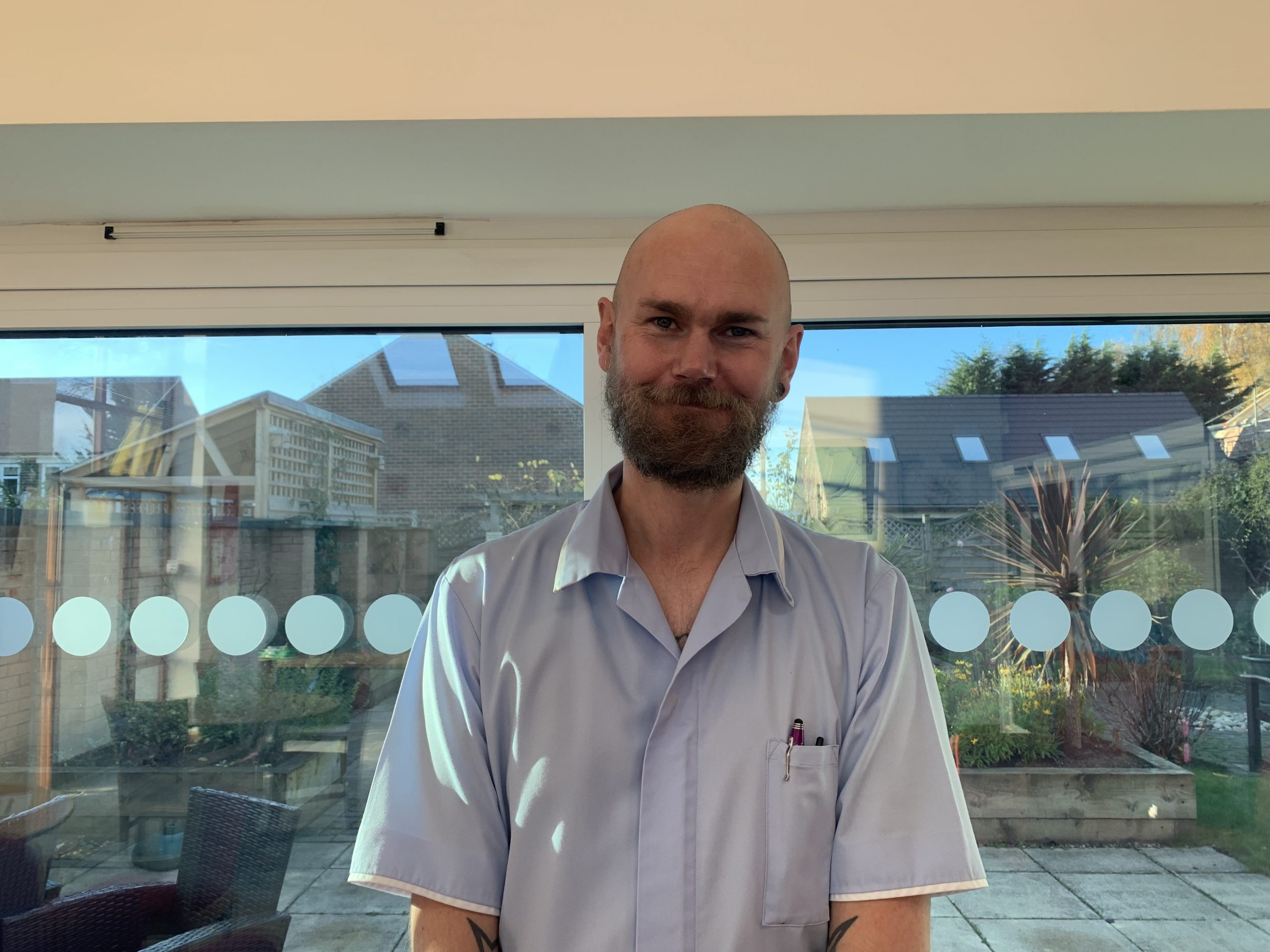 Posted 23 November 2021
Sam Conway has worked as a Healthcare Assistant (HCA) at Barnsley Hospice for almost 12 years, starting his role at 22 years old. As part of Nursing Support Workers' Day, we chatted to Sam (above) about the importance of his role.
How long have you been a HCA?
I have worked at Barnsley Hospice for nearly twelve years, and I had never worked in healthcare before this.
What made you decide to begin a career as a HCA?
My aunty received care at the hospice before she decided she wanted to go home to die. When I was looking after her at home, one of the Macmillan nurses suggested that I look into becoming a HCA. I got the job at the hospice five months later, and I haven't looked back since.
What is an average day working as a HCA?
My role as a HCA is to assist the Staff Nurses and the Multi-Disciplinary Team. In the morning, we will receive a handover to best provide care for the patients on the ward that day. We try to be as patient-led as possible and support each individual person's needs in the way that best suits them- so we don't have a specific routine to start everyone's day.
My focus is on making sure that the patients are as comfortable as possible and that their families feel supported throughout the day. You only get one chance at end-of-life care, and it's so important that we do it well.
No two days are ever the same, and that's part of why I enjoy the job so much.
What is the most rewarding part of being a HCA?
The most rewarding part is simply being involved in someone's journey. When people come through the doors, they are often quite daunted and don't know what to expect, so I try to put them at ease as soon as possible.
Is there anything you would like to share about your role as a HCA?
I think you have to be an all-rounder when it comes to being a HCA. The majority of our time is spent supporting patients and their friends and family. To do this, you have to wear many hats at once, but it's what I love about the job.
We would like to say a huge thank you to Sam, and our team of Healthcare Assistants, for the excellent care they provide on our Inpatient Unit every day.