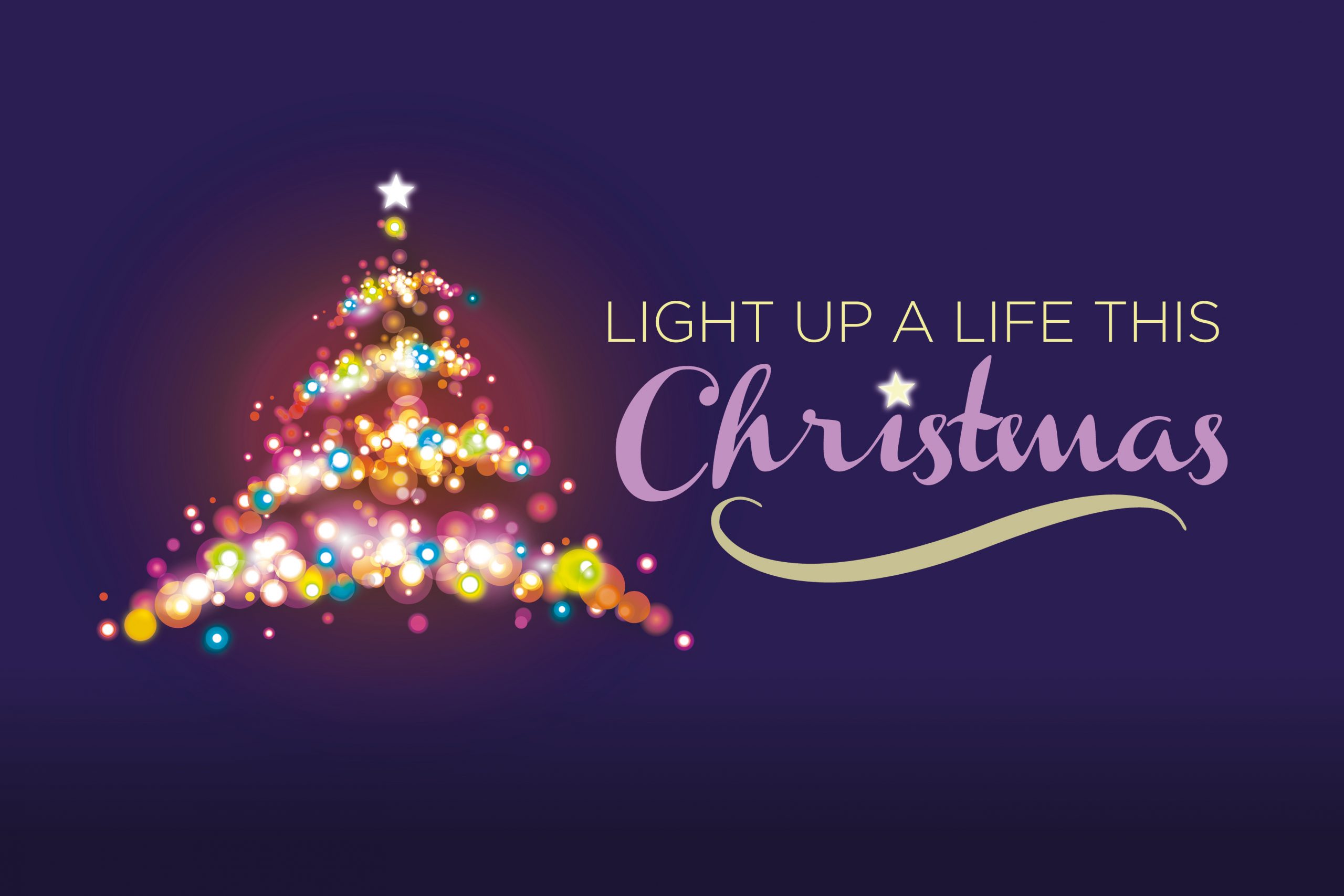 Posted 12 November 2021
You can read more about this year's Light up a Life appeal on the event page.
Our 'Light up a Life' campaign has been launched and so it is time to invite you to dedicate a light on our trees to the memory of a loved one this Christmas.
Our special Christmas trees which stand outside the hospice and at St Mary's church in Barnsley town centre will be lit with hundreds of twinkling lights in December. Each light will be dedicated to the memory of someone's loved one and accompanied by a donation to patient care to support the work of our hospice.
Our 'Light up a Life' service will be shared online again this year due to on-going COVID-19 precautions. It will be available to view in the comfort of your own home via our website from Sunday December 12th. A religious and non-religious version will be available.
Each Light up a Life dedication will also be recorded in our 2021 'Light up a Life Book of Remembrance'. The Book of Remembrance will be available to view at St Mary's Church, Barnsley on weekdays, from 9am-4pm on the following dates: 13th – 17th December; 20th – 23rd December; and 3rd – 6th January 2022.
It will also be available to view at Barnsley Hospice on Saturday January 8th 4pm-8pm and Sunday and Monday January 9th and 10th 9am-4pm. (Please wear masks when visiting the hospice)
To ensure your dedication is included in the Book of Remembrance in time for the viewings above, please make your donation by 28th November 2021. All dedications made after this date will still be added to the Book of Remembrance at a later date.
Light up a Life is an important part of our hospice calendar and means a lot our patients, families and supporters. Every donation made alongside a dedication helps us to continue providing care and support for the people of Barnsley.
Martine Tune, CEO/Chief Nurse, Barnsley Hospice: "Christmas is a poignant time of remembrance for many and your lights dedicated to those in your thoughts will shine brightly on our trees again this year."
Please make your dedications below and tell us if you would like to receive a Home Pack, including a commemorative card, to complement your Light up a Light experience.
*Please note, you can make your dedication anytime over the Christmas period, but if you would like to make sure you receive a home pack for December 12th, when the virtual service first goes online, please make your dedication before November 28th. Thank you.
Read more about Light Up a life here
Light up a Life is kindly sponsored by Booker Commercial.