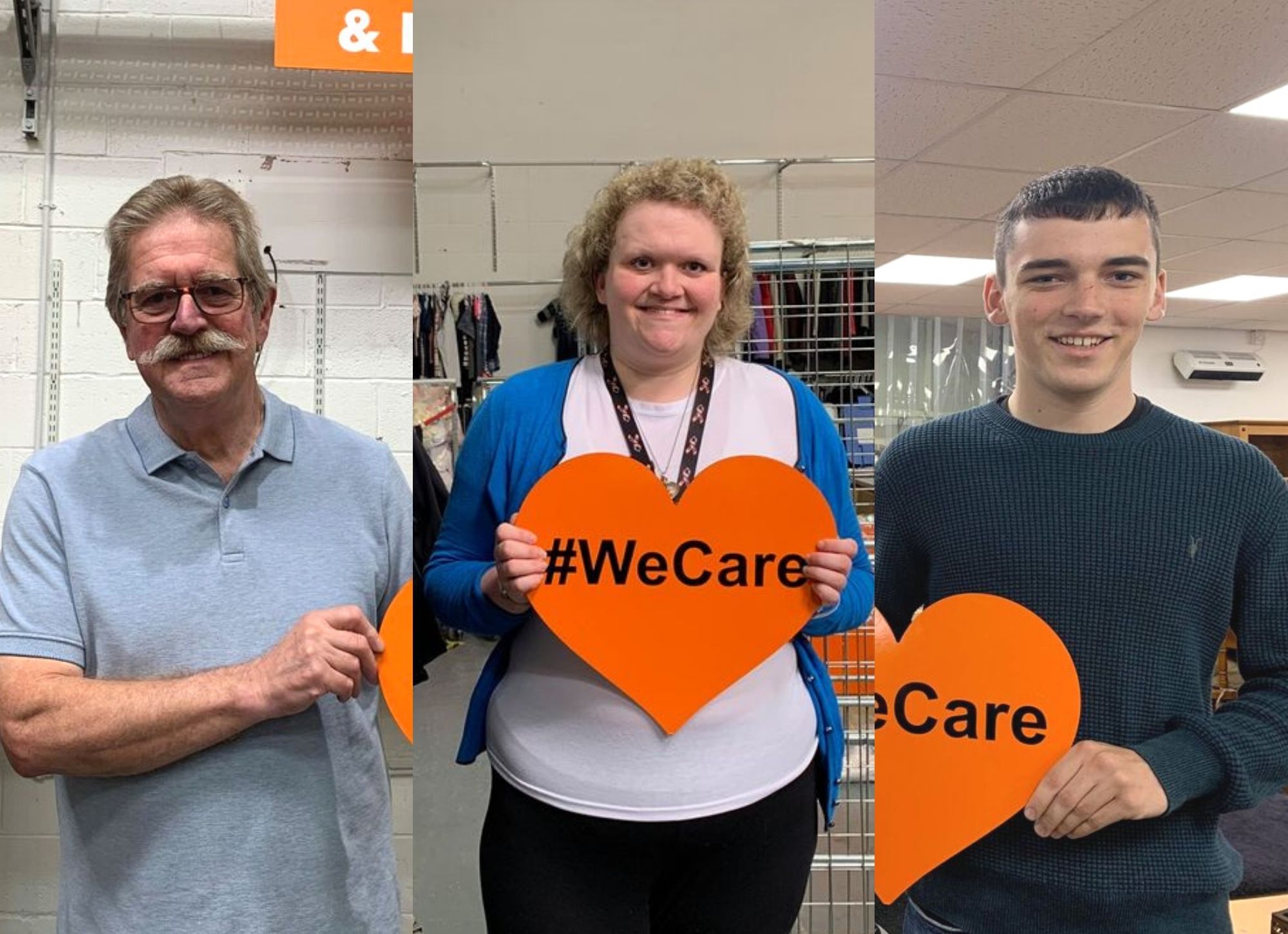 Posted 1 October 2021
Barnsley Hospice is supported by a host of wonderful volunteers. Here is a quick introduction to just three of them who tell us why they volunteer to provide vital support at our team at the Barnsley Hospice Retail Hub.

Former electrician Phil works hard to ensure that all electrical items are safe and fit for purpose before we sell them at the hub.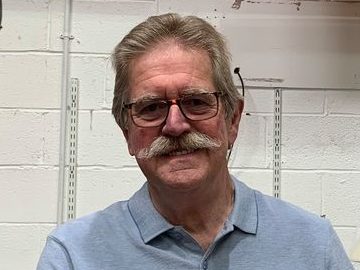 Phil says: "I started volunteering as Susan, my wife who volunteers here, kept pestering me! I thought, I'll go for one day and that will be it, but I came up and met some of the other volunteers and I was tasked with sorting the CDs and DVDs. There were thousands of them! I had previously worked as an electrician, and I was soon asked to take on the role of PAT testing electrical items, which I have been doing ever since. I really enjoy it and look forward to seeing everyone at the hub when I come each week."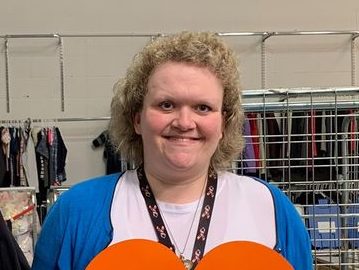 Ellie is a much-valued volunteer and says she not only enjoys working at the hub but the experience helps boost her confidence too.
Ellie says: "I heard about volunteering through a Barnsley organisation, who said it was a good position for an autistic person to go for, and I am proud it turned out that way. Working here is a great confidence booster for me, as my nerves normally try to take hold of me on a day-to-day basis. Whenever I need a break from my thoughts, I take them to the warehouse and the people there and I calm down for a while. I love the people working with me. They are like a second family and I am glad to interact with donors and shoppers who visit here. I wouldn't want to work anywhere else."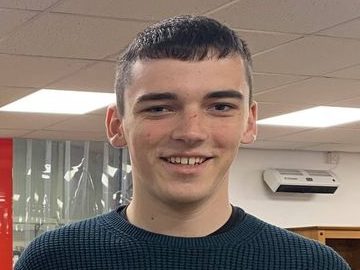 Student William is another at the retail hub and you may well see him whilst you drop off your donations.
William says: "I started volunteering at the hospice shops in 2017 as part of my Duke of Edinburgh Awards medals, and I'm currently working towards my gold. Things have evolved quite a bit since I started working in the hospice's old Wombwell shop. I then moved to the Hoyland shop and now volunteer at the Retail Hub. I do 2-3 hours each week, usually on a Saturday to fit around my schooling, and I've met some great people. I usually take the donations that people drop off, but I have manned the till and stocked the shops too. I try to do a bit of everything! To anyone thinking of volunteering, I would say go for it, as it's a great opportunity to give back."

Barnsley Hospice Retail Hub plays a key role in raising funds to support patient care and support services at the hospice. On behalf of everyone here, thank you Phil, William and Ellie for volunteering your time to make such a difference to our charity.

If you would like to enquire about volunteering at the hospice and our retail hub contact XXX or email XXX