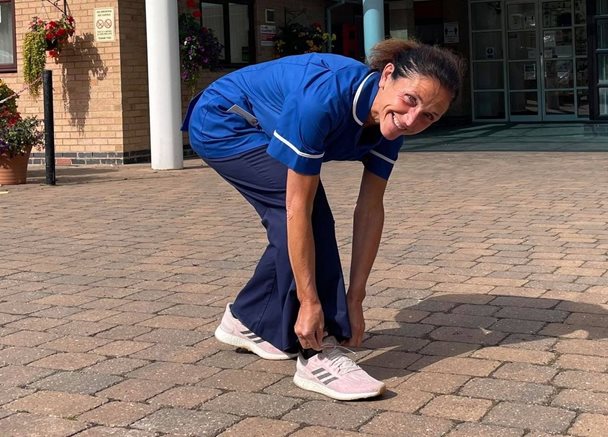 Posted 9 September 2021
This year's Great North Run, will see 25 runners take on the challenge in support of Barnsley Hospice. One of those runners is hospice nurse, Zoe Goddard, who has been nursing for 40 years and caring for patients on our Inpatient Unit for over 20 years.
The first time Zoe ran the 13 miles through the city of Newcastle, she vowed never to do it again. However, the recent passing of Zoe's sister, who was a great supporter of Barnsley Hospice, has meant she is pulling on her running trainers once more.
During her training for the race, Zoe said: "I'm back here doing this once more as I am so passionate about the hospice and the work that we do. I thought there was no better time to do it, as it is the 40th anniversary of the race, and I am going into my 40th year of nursing. I will be especially thinking of my late sister, a great supporter of the hospice, whose birthday it would have been on the 13th September too.
"Although I understand it is a difficult time for people, and they may already be supporting other charities, the hospice is such a noble cause and I hope I can raise a great amount by taking part in the Great North Run."
Everyone here at the hospice is incredibly proud of Zoe, and all of those taking part in the Great North Run. You can make a donation in support of their efforts on our website.