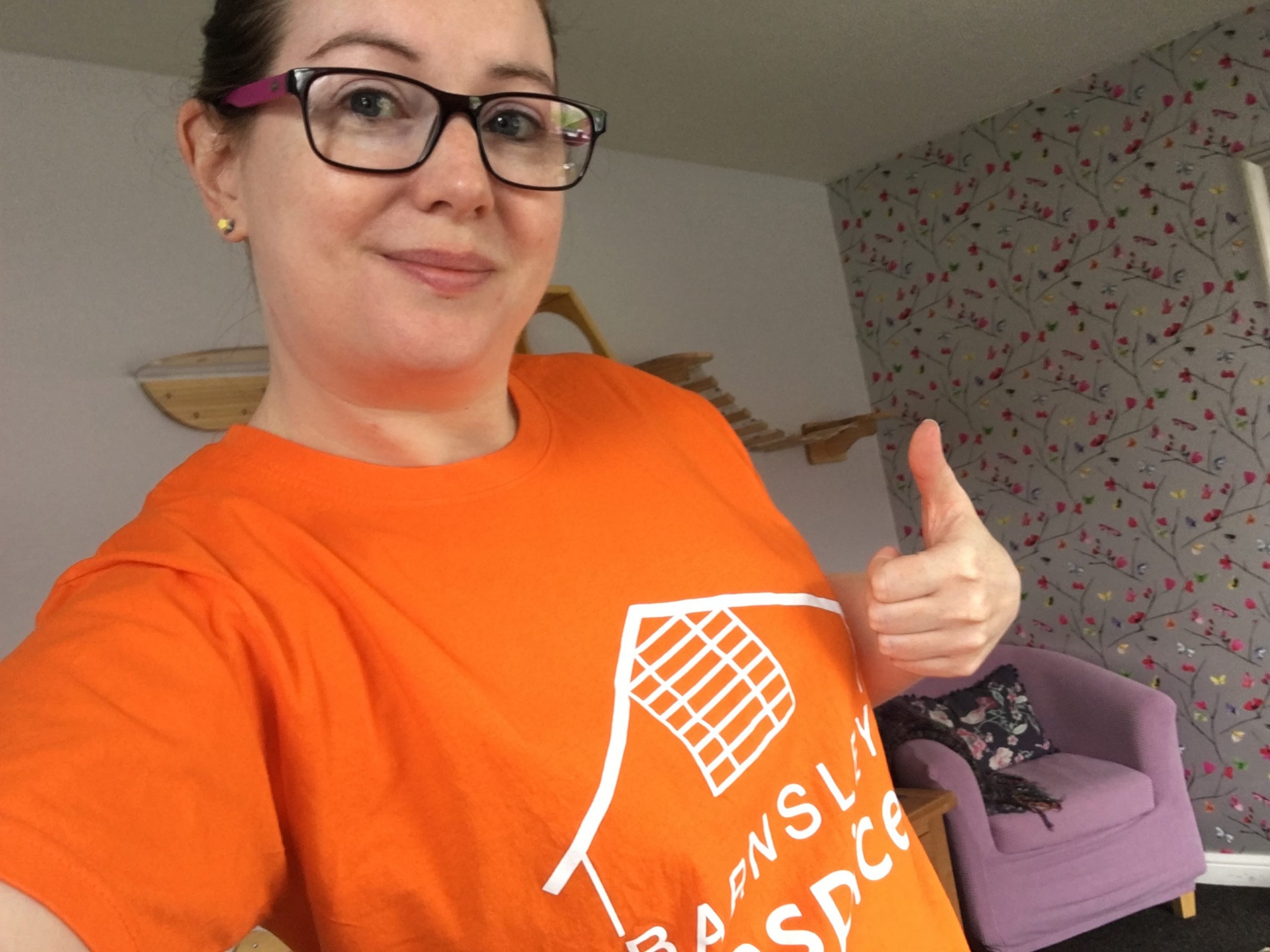 Posted 6 September 2021
This July, we hosted our very first 'Facebook challenge'. Over 350 people dusted off their walking boots, dug out their trainers, and collectively walked or ran a combined total of over 35,000 miles during the month! Everyone supported each other and shared progress reports in a dedicated fundraising Facebook group.
The challenge raised a phenomenal £41,000 in sponsorship for the hospice, and also helped to raise awareness of the support we provide.
Inpatient Unit ward sister, Janine Blackburn, thanked everyone involved saying: "We would really like to thank everybody who contributed to the 100 Miles in July challenge total, because that amount of money makes such a massive difference to the way we can look after our patients, here at Barnsley Hospice."
As well as supporters in the community taking part, several hospice staff also committed to fitting in 100 miles around their work. Here's what some of our staff members had to say about the experience:
"This is the most challenging challenge I've done…Finding the time around other commitments and trying to stay on track has been a juggling act, doing lots of shorter walks has really built up the miles. My little legs were complaining at first, but I pushed through and ended up really enjoying my daily dose of fresh air, " HR and volunteer co-ordinator Ceit Wood (pictured on our home page).
"As a palliative care nurse, I have found reading and sharing stories in the Facebook 100 Miles challenge group and coming together to support local people and families to raise funds to support Barnsley Hospice an absolute privilege and an honour. The donations and efforts made, even in isolation have been humbling and have motivated me every step of the way in this challenge and in my work. Thank you to everyone for making a huge difference to people's care and remembering loved ones," staff nurse Michelle Outhwaite (pictured below).
"I absolutely loved every minute of taking part in this challenge. Seeing others out in their orange hospice t-shirts really spurred me on whenever I was feeling tired, or a blister appeared!" Geraldine Lyons in our hospitality team (pictured at the top of this page).
"We are so pleased that our first Facebook Challenge was so well received. Supporters from Barnsley, all the way to Newcastle took part, so we couldn't miss out! It was tough fitting in the miles around work and day-to-day life, but we are all feeling so much better for it, and it was so humbling joining hundreds of others in supporting the hospice," Vicky, Ella, Sharon, Janet, Simon and Hannah of Team Fundraising! (pictured below)
Thank you so much to everyone who took part or supported our 100 Miles in July challenge, and keep your eyes peeled for future Facebook challenge announcements!